loading...
Search
41 RESULTS FOR VIETNAM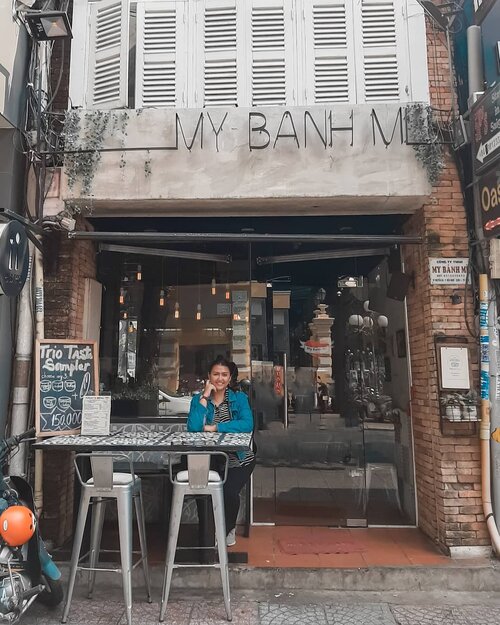 + View more details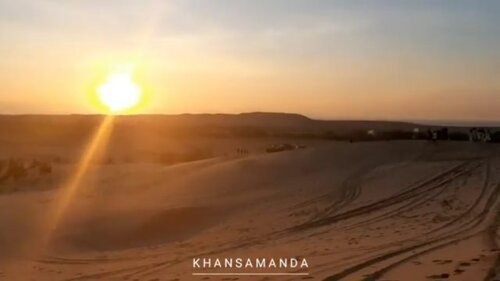 + View more details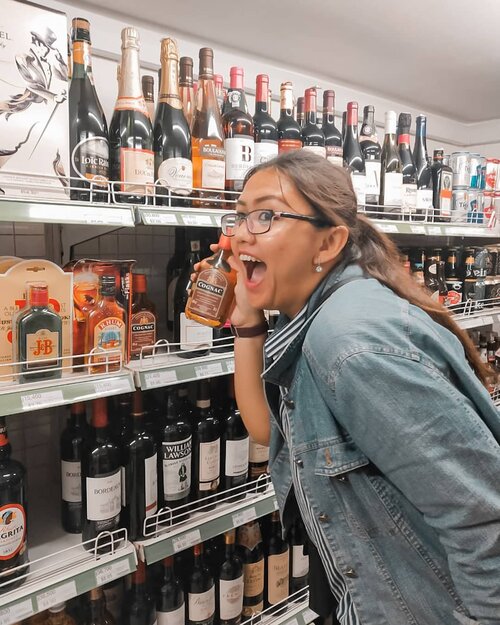 + View more details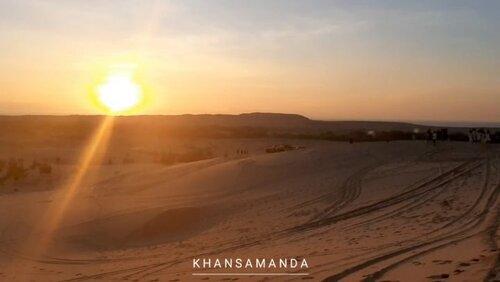 + View more details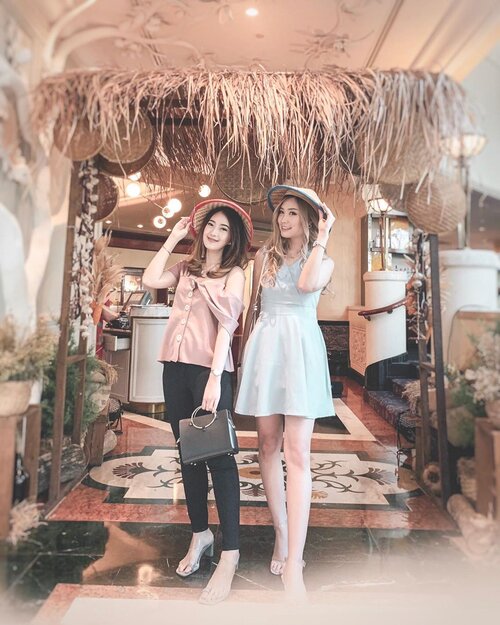 Lunch time!
Jadi keinget kapan hr ke @pavilionatjw waktu itu mereka lg ada edisi "Authentic Taste of Vietnam" selama 3 hari 🥰
Kokinya asliiii dari Vietnam dan dekornya jd Kyk di foto nih~
Lucu bgt kan?! 🙈
Ini Pertama kalinya makan pho bo, ama n katanya @gracehany yg pecinta makanan Vietnam - Uenakkkkk" makanannyaaa 👌🏻
Emg skrg uda balik ke normal cmn teteep seneng balik ke @pavilionatjw makanan n suasanyaa itu lohh 🥰 .
.
.
📸 @vincenthimawan .
#eatwithtorquise
#bloggersurabaya
#clozetteid

+ View more details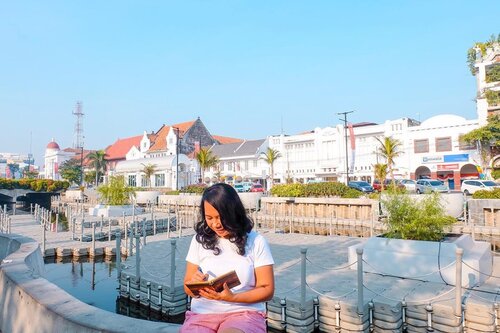 Do you keep a journal? I do. I even have several journal books:
.
1st journal for daily to do list (I use bullet method, thanks to @natalixia who introduced me this. It's more comfy than the Strikethru method I usually did and high five to @dewikr whom I know using this too).
.
2nd journal where I write my emotional feeling. I usually map my emotions here so I get to have better comprehension of I am going trough.
.
and last, the 3rd journal that I use whenever I am on a journey. You know, when you travel sometimes you meet local extraordinary people who tell you stories or information that doesn't even exist in Google. I don't have elephant memory so I write down all of those info (this was inspired by Mbak @windy_ariestanty posts. Thanks Mbak).
.
Currently I am using a journal book from @tenoon_id. It has accompanied me to Cambodia, Vietnam, Singgapore, Australia and of course when I am roaming around my own city.
.
With 95k rupiah purchase, not only you get a beautiful notebook covered by woven fabric for a memory keeper or store your ideas but you also help local economy. So, why not?
.
#travel
#roamaroundtheworld
+ View more details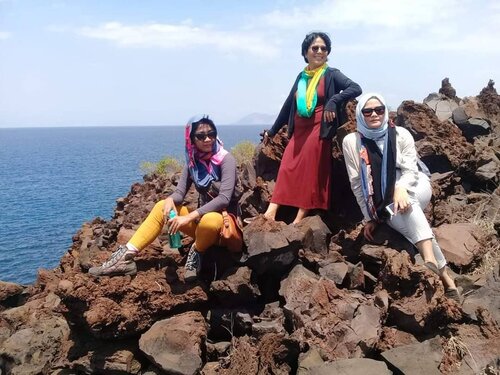 #throwback
Adonara Trip with Melo's Angels .
.
.
Behind the scene @torajamelo yang akan jaga gawang 3 kantor .. Ada Bu @dinnyjusuf yang jaga kantor pusat di Batutumonga, Toraja .. yang pembagian waktunya 1 minggu Jakarta, 3 Minggu Toraja .. dan bakalan dibagi lagi waktunya buat ke NTT 😁
.
.
.
Ada Mbak @ernasyahruddin yang akan full time jagain kantor Jakarta .. Cabal yah gaes, kantor menteng masih dipersiapkan 🙌 nanti diundang semua pas opening butik 😍😍
.
.
.
Dan ada Sopiah 🤣 Yang jagain kantor Jogja .. untuk desain, produksi dan pemasaran .. akan bagi waktu 2 minggu di Jogja dan 2 minggu di Jakarta, kadang juga ke Sulawesi dan NTT 🙌Sedang renovasi total, nanti diundang juga pas opening 🙌 tungguin ya! .
.
.
Selain kami bertiga juga ada Utami di London dan Aparna di Vietnam yang back-up spirit dan plan kami 🙌 juga angels lainnya yang gak bisa disebutin 1-1 🤗😍
.
.
.
semoga semua sehat, bergembira dan semangat terus! Seperti kamu semua yang gak stop menyemangati, Sopiah gaes 😘😘 thank you!! .
.
.
Enjoy your weekend ya!!
#clozetteid
#lifestyle
#travel
#justtravel
#socialenterprise
#saveweavingsavelife
#soulfultravel

+ View more details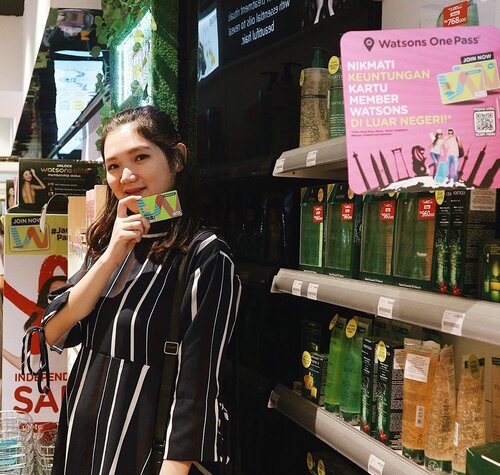 + View more details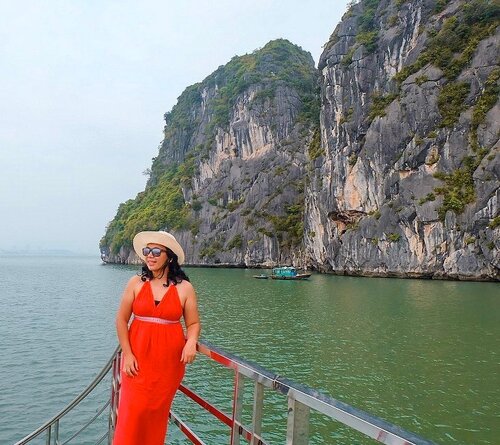 Ada yang kayak gue nggak ya? Kalau lagi ke luar negeri, otak tuh otomatis langsung ngaliin kurs tiap kali liat harga apapun 😂 maklum sebagai menteri keuangan keluarga, gue mesti menjaga agar liburannya jangan sampai over budget.Tapi di Vietnam, otak gue boleh istirahat dikit, soalnya Rupiah lebih kuat dari Vietnam Dong (VND) jadi duit 750ribu pas dituker jadi 1,2 juta. Berasa kaya! Hahaha.Baca cerita soal Jadi Jutawan di Vietnam di akun @kumparancom
http://bit.ly/LiburankeVietnam
ya atau klik Live Link di Bio..
#ekaxkumparan
#halongbay
#vietnam
#liburan
+ View more details

loading ...
Back To Top