loading...
Search
58 RESULTS FOR VITAMINC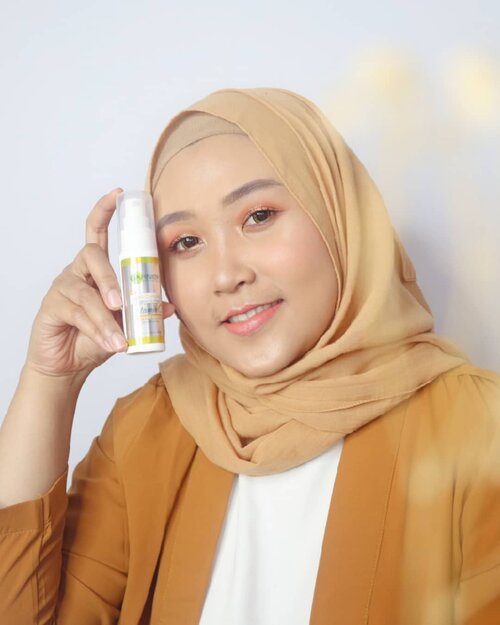 + View more details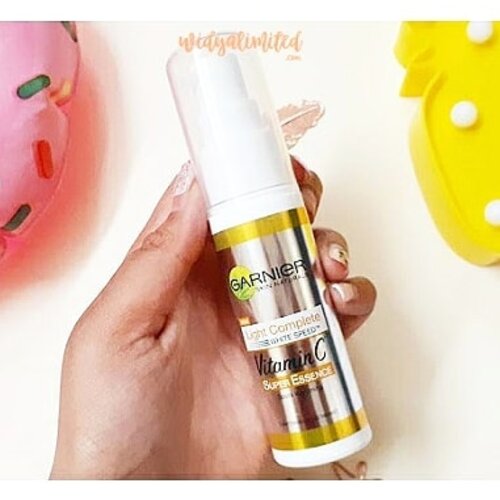 + View more details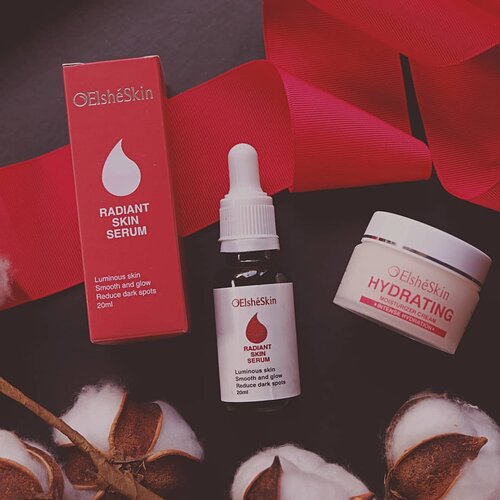 new blog post is up 💋semoga bisa meracuni kalian dengan combo 2 produk dari @elsheskin ini! Radiant Skin Serum-nya cocok banget untuk membasmi noda-noda dosa dari bekas jerawat dan flek akibat lalai dalam urusan sunscreen. buat yang jenis kulitnya mirip aku, kering kombinasi (ngga jelas) plus sensitif gitu, serum vitamin C kadang agak drying di kulit kita. nah, ini dia saatnya Hydrating Moisturizer Cream tampil! nampol banget efek hidrasi & melembabkannya, udah intinya 2 produk ini match made in @elsheskin R&D Lab dah ✨udah ah males ngoceh panjang nanti ga ada yang baca review lengkapnya di blog. langsung cus klik link di bio yah. budayakan membaca, hai warga +62 🧐..
#elsheskin
#elsheskinreview
#sbbxelsheskin
#sbybeautyblogger
#sbbreview
#SurabayaBeautyBlogger
#clozetteid
#skincarebpom
#skincarereview
#vitaminc

+ View more details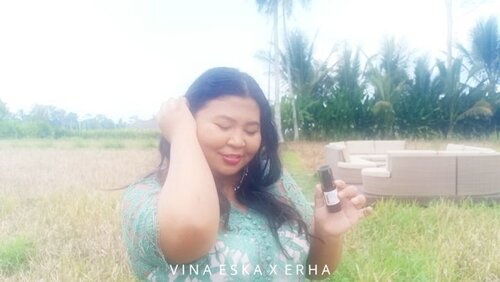 + View more details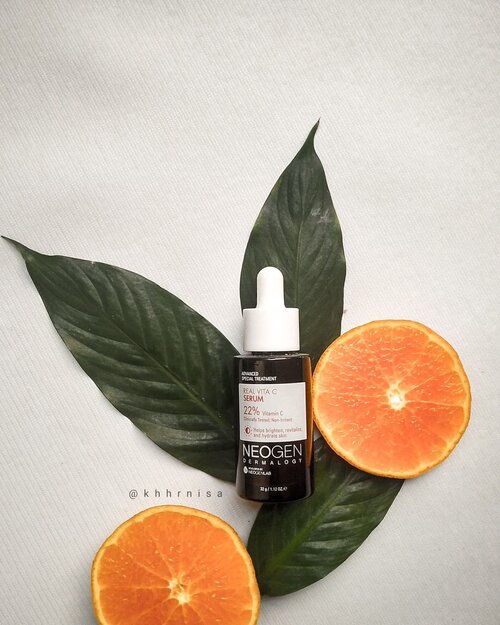 + View more details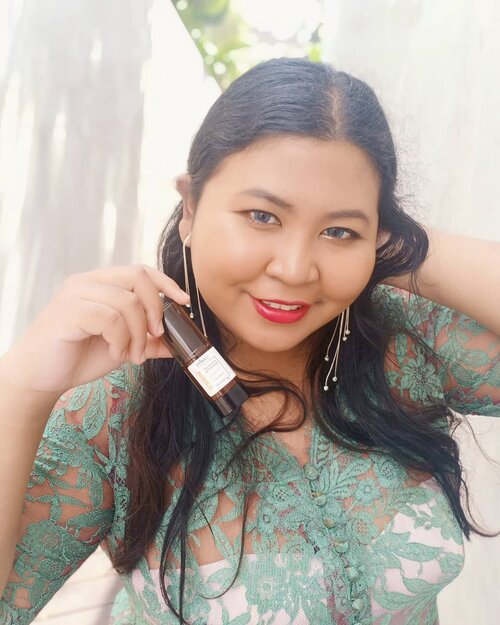 + View more details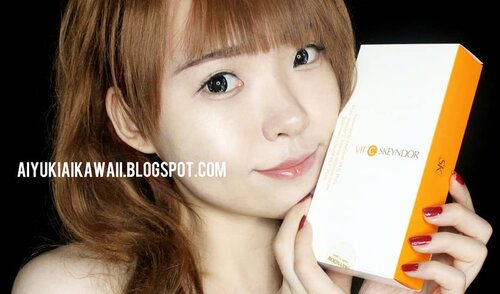 Having glowing healthy skin means : you can wear less makeup and let skin shine through! 💖
.
Mengaplikasikan makeup diatas kulit yang kusam hasilnya tidak akan maksimal, meskipun memakai makeup paling mahal sekalipun. Kali ini aku mencoba mengaplikasikan very natural makeup, hanya cc cream dengan water based formula yang tingkat coveragenya rendah, dan alhasil kulit wajahku terlihat lebih glowing dibandingkan dengan sebelum penggunaan Pure Vitamin C Intense Recovery Factor dari @skeyndor.id
.
Manfaat utama dari vitamin C ini adalah sebagai treatment untuk me-regenerasi kulit, membantu menyamarkan wrinkles, mencerahkan kulit wajah yang kusam, dan memberikan kelembaban pada kulit wajah. Diformulasikan dengan 6% kandungan Pure Vitamin C dan natural moisturising agents.
.
Penasaran bagaimana Pure Vitamin C ini mengembalikan kondisi wajahku yang sempat break out? Check the link on my bio 👆
.
.
@clozetteid
#ClozetteID
#ClozetteIDreview
#SKEYNDORXClozetteID
#SKEYNDORXClozetteIDReview
#PureVitaminC
#VitaminC
#Skeyndor
#SkeyndorPureVitaminC
#BeautyBlogger
#BeautyVlogger
#skincare
#skinhealth
#Beauty
#Kawaii
#Cute
#Makeup
#モデル  #メイク  #ヘアアレンジ 
#ファッション  #ガール  #かわいい
+ View more details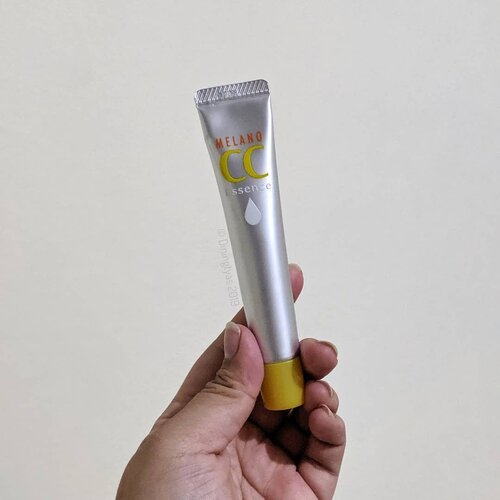 I have new subroutine introduced to my
#SkincareRegime
,
#VitaminC.Something
I decided to include because of the rise of dark spots. I was stopped using niacinamide, then here we are with growing dark spots and prolly a case of a bit dull skin. I suspect the dull skin also caused by the awful air quality sometimes before (si otoy)•With active ingredients, always starts in lower %. I saw kak @deszell do mini review on this Melano CC Essence, when I was research about vitamin c skincare. This essence contains Ascorbic Acid, one of the most mentioned form of Vit C and the least stable, so need to be careful storing this products. Good thing this essence comes in small package (only 20ml, should not be a problem finishing this tube I guess).This products meant for spot treatment, but Kak Amal with her dry skin had no problem use it all over the face, so why not...Also I really have no problem with its price tag, quite cheap for any kind of essence / treatment.•I just went a bit extra adding the lotion version, as my favourite skincare mafia @tokotujuhpuluh had it on sale! (
#kalap
kan)•I have using these two for two weeks now. I didn't have any bad reaction with the two. I have also notice the dullness is slowly improving. I haven't notice my dark spot as much as before, it is still there though, slowly fading.Another 'price' to pay is, you MUST NOT forget use SPF, this is non-negotiable!(Even you are not using VitC,
#PetuahCantikdariBapake
still WAJIB pake SPF)•
#DinsVanitydesk
#VitaminC
#NewSkincare
#SkincareIntro
#Clozette
#ClozetteID
#ipreview
via @preview.app
#aColorStory
#FDBeauty
#mukaitudirawatbukandiedit

+ View more details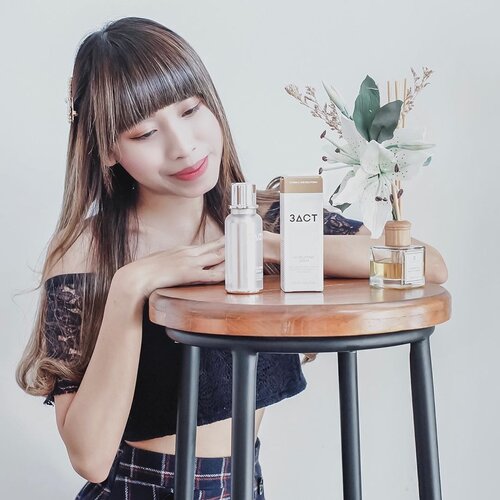 Melatonin x Vitamin C serum,Is that possible? 😌-Pasti kalian males repot kan.Aplg kalo harus pake serum whitening sendiri dan pake serum untuk anti aging sendiri. Uda rempong kalo pas traveling, kita pun juga makin males kan pakainya. Skin care yg cuma 1x step aja kdg lupa kan yeu 🙈-Nah @a.stop2man skrg keluarin 3ACT VC Melatonin serum yg cocok bgt buat kalian yg sdg cari whitening serum dgn efek anti wrinkle/aging dan bisa meregenerasi kulit kita sacara otomatis 🙈-What's good?Brightening our skinPrevent aging signPrevent any fine linesRegenerating our skin cellsEasy to absorbing to our skinNot sticky at allSuitable for all skin typeSensitive skin approved 💯-How to use?Use this serum twice a day, after facial cleansing.-Where's to buy?Ofc ! On my @charis_celeb shop !
http://hicharis.net/tephieteph/fFbI
offering you special price ♥️-Overall,I love this serum so much.Comes with awesome formula and super elegant packaging. I RATE IT 5/5 — I recommend this serum so much 🍃 Tutorial and review will be up on my Youtube soon !...
#clozetteid
#astop
#astopcosmetics
#3actvcmelatoninserum
#vitamincserum
#melatoninserum
#vitaminc
#melatonin
#charis
#charisceleb
#hicharis
#hicharis_official
#serums
#dailyserum
#skincareroutine
#influencersurabaya
#influencerjakarta

+ View more details

loading ...
Back To Top