loading...
Search
13 RESULTS FOR VITAMINCSERUM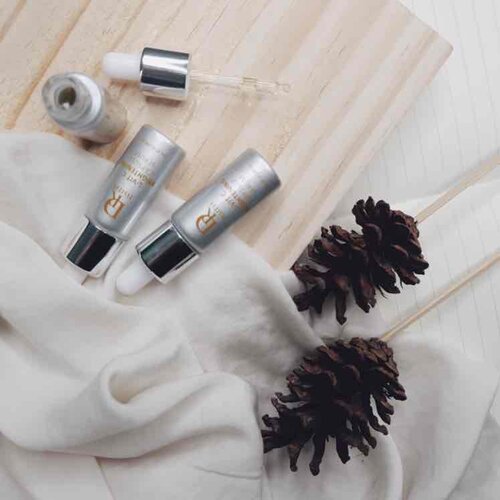 Vitamin C serum yang efeknya cepet banget dikulit aku. Satu minggu pemakaian udah berasa ada perubahan (tapi gak heboh ya). Sebulan omaga, kulit cerah dan glowing. Tapi ada rupa ada harga, jujur ini pricey bgt bagi aku. Bagi yang on budget sih why not ya !
#vitamincserum
+ View more details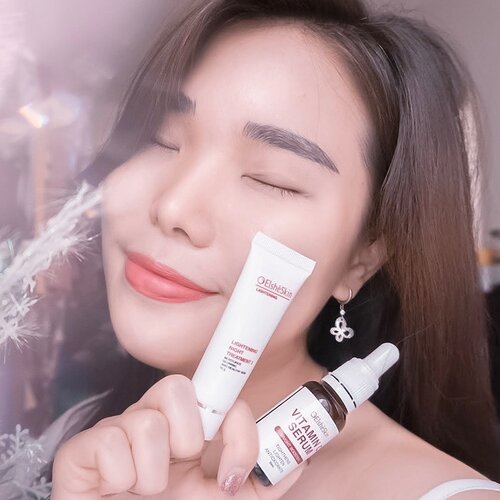 Fun yet challenging moment with @elsheskin 's skincare products! .✨ Vitamin C Serum Bright Booster to tighten, brighten, and contains antioxidants - makes skin looks brighter evenly and stay moisturized. .✨ Lightening Night Treatment to smoothen and brighten up skin...Why did I say it challenging? Because I almost never include vitamin C to my skincare regimen before. As you can see from the next picture, these products really bring certain glow on my face indeed, but are they really worth to try? Stay tuned for the complete review on my blog 😄. ..
#sbbreview
#elsheskin
#sbybeautyblogger
#sbbxelsheskin
#skincarereview
#vitamincserum
#collaboratewithcflo
#ClozetteID

+ View more details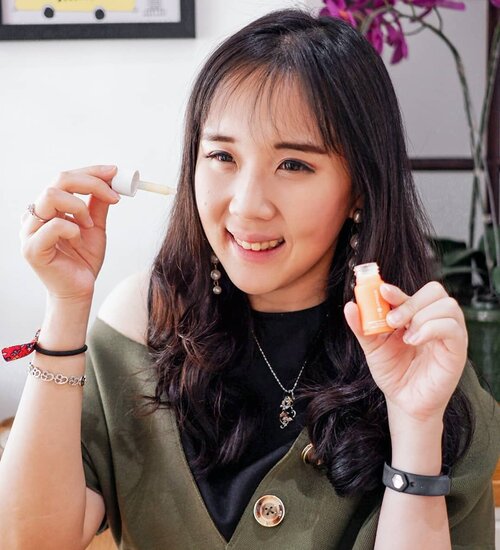 + View more details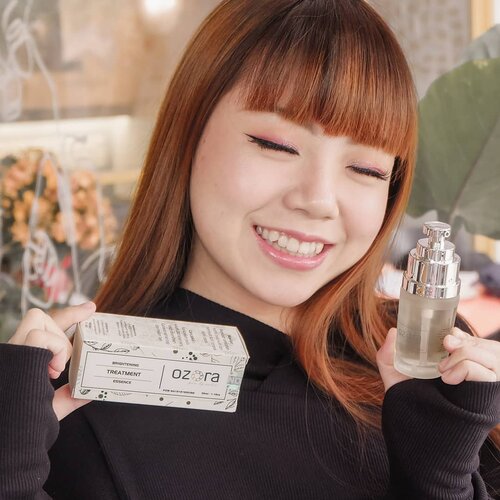 + View more details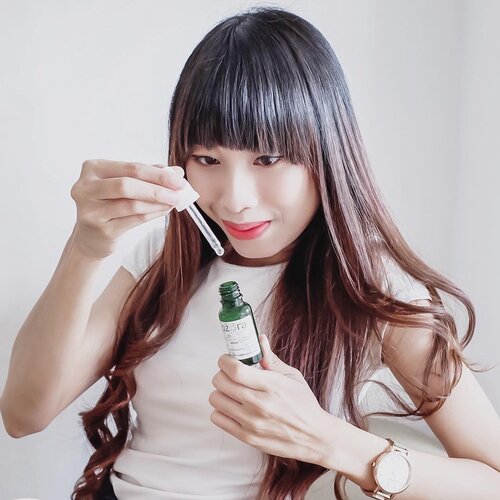 Our skin need Vitamin C ! —
-
Pengen wajah kenceng, keliatan putih dan sehat tapi gamau kasi vitamin? Sama kayak km cinta dia tapi dia cinta yg lain dong ga nyampe" 🤣
-
Hampir 2 minggu, aku cobain Vitamin C serum dari @ozoraskincare 👌🏻 Jujur aja, awalnya aku ragu mau pake dong, krn kulit aku seperti g bs menerima skin care dgn kandungan Vitamin C tinggi — suka berasa cekit" gt mskpn d cobain d tangan doang 😭
-
Well, tapi semua keraguanku ga terbukti sih. Ini serum Vitamin C paling ringan, ga lengket, gampang meresap d kulit dan kandungan vitamin C-nya ga main" kalian bisa cium bau fresh orange dr serumnya 🙈
-
Ga ada rasa perih, gatel, cekit", atau alergi apapun d kulit aku stelah pakai ini 2 minggu. Dark spot aku juga ikutan ilang, cuma mmg g bs cepet sih. Dalam 1 minggu lebih itu pudarnya ga begitu signifikan memang. Tapi kalo kalian rutin pasti bakal ilang perlahan".
-
Hal spesifik yg aku rasain sih lebih ke kulit aku kenceng, fresh, kenyal, dan alus sih. Mgkn untuk efek mencerahkannya mmg d butuhin konsistensi jangka panjang dr kita buat pakai terus serum ini 💯
-
I suggest you to use it twice a day, for maximal result. It's paraben free🌻 I RATE I 3.5/5 👌🏻
.
.
.
#clozetteid
#sbbxozoraskincare
#sbbreview
#serum
#skinserum
#vitaminc
#vitamincserum
#skincare
#skincareroutine
#mencerahkan
#mencerahkankulit
#serumpencerah
#beautyreview
#honestreview
#bloggersurabaya
#bloggerjakarta

+ View more details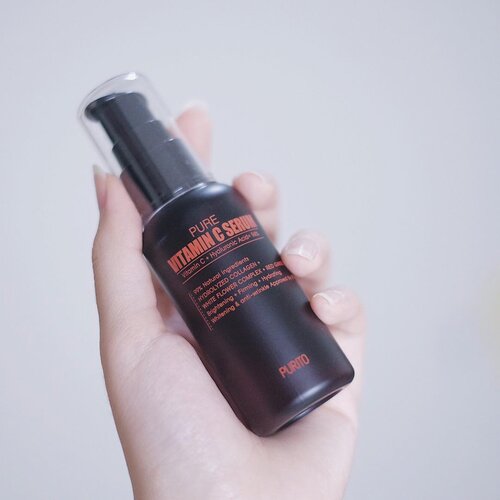 Meski aku sering nyoba dan pakai berbagai macam skincare, aku hampir nggak pernah pakai Pure Vitamin C (
#AscorbicAcid
). Aku cuma pernah coba alternatif kayak M.A.P. nya
#TheOrdinary.
Pikiranku Vitamin C itu kayak keras dan serem gitu, aku juga takut purging 😅.Kapanan pas aku belanja di @altheakorea aku iseng beli ini, Pure Vitamin C Serum @purito_official 💫 99% natural ingredients, mengandung 10% ascorbic acid, dan ada hyaluronic acid juga jadi nggak akan bikin wajah jadi kering. Formulanya stabil, meski Vitamin C dia nggak bikin kulitku terasa cekit-cekit. Teksturnya juga lumayan cair dan nggak terasa lengket. Aku bawa ini buat holidayku ke Korea-Jepang, supaya muka tetap cerah dan nggak kusam meski kena angin dingin 😆....
#jessicaalicias
#jessicaaliciasreview
#clozetteid
#purito
#vitamincserum

+ View more details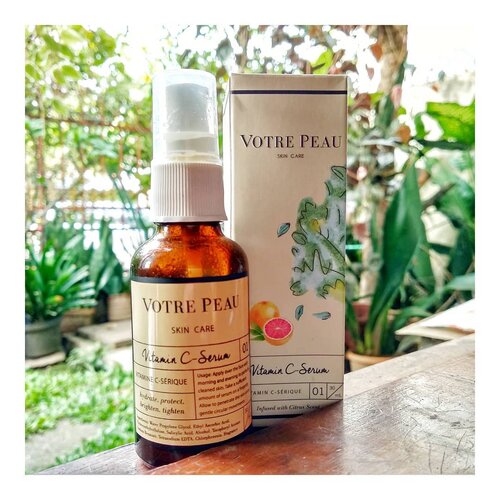 + View more details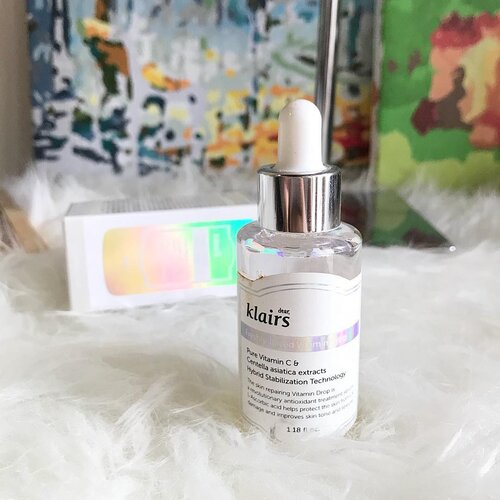 Another
#deszellminireview
on
#vitamincserum
for today! This was one of the few products that is highly requested by my followers for me to try and review. Klairs' is a 5% vitamin C serum with mildly acidic pH at 3.81. Texture is a bit thick, but it's not grainy nor rolls up upon application. In terms of texture this is far better than The Ordinary. As such, I much prefer the texture of this one compared to Votre Peau for daytime use under makeup. In terms of absorption, cause it's not really thin I can feel that some of the products still clings on the surface upon application. It feels like oil application rather than velvety serum. But it doesn't take long for the skin to absorp the serum - give it a minute or two. It feels very drying on the skin but doesn't really stings on the skin. Means: sensitive skin should be ok with this, oily and normal skin would love this but for dry and dehydrated skin, please add a layer of hydrating serum after this. Considering the price which is USD 23 or around IDR 300,000 on online shop, this serum is value for money. It's a great antioxidant serum to maintain your skin's glow and brightness. Helps with overall complexion. But it's not as effective for pigmentation and PIH compared to B Skin V Line concentrate and Novexpert Booster Vitamin C. It will probably take longer. But if you're a vitamin C novice, you can start with this! My biggest beef with this is how fast it oxidises, after a month of using this, I can already see the liquid turned yellowish a bit. Once it oxidises, it is less effective. The whole bottle lasted me 1,5 months (used twice daily).
+ View more details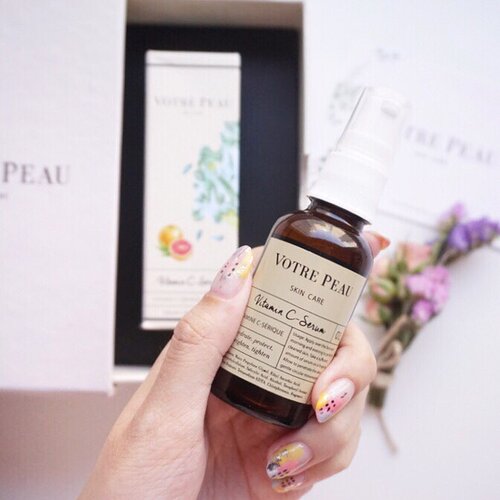 + View more details

loading ...
Back To Top