loading...
Search
3,288 RESULTS FOR WATER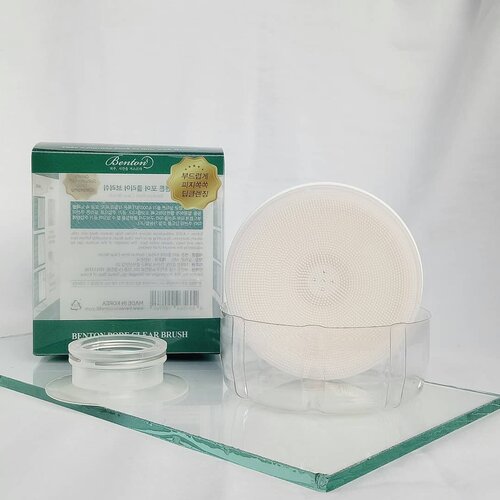 Benton Pore Clear Brush is a quick-drying antibacterial silicone brush which designed to improve the difficulties of drying and storing for old brushes. Have 0.4mm thick of 4,000 micro silicone bristles remove wastes and sebum inside pores effectively. 🌸
- 0.4mm micro silicone bristles make every pore to be deep cleansed by moving flexibly. - Cleansed thoroughly which is much meticulous than using hands, and it helps to improve skin texture. - The softness cushion feeling of brush gives comfortable feeling without giving any irritations to skin. 🌸 Packed with a plastic container that is equipped with a brush holder so that it can be stored in the bathroom safely. The packaging and shape of the brush looks elegant. 🌸 How to use it is quite unique, because we have to pump first so that the brush expands. In my opinion this is too wide in diameter, because it's a little hard to reach the edge of the nose. 🌸 I'm a little confused about the treatment of this brush so that it lasts and remains hygienic, but it is a brush which overcame the difficulties of drying and storing for old brushes, and it is safe to use with quick drying after simple washing with water.
It can be dried and stored at the same time by attaching to the holder. 🌸 I have dry skin type and have whiteheads and blackheads pretty much on the nose. I use this brush every time I wash my face at night after wearing makeup and activities all day. I really like the soft brush texture. I wear this once every 2 days, because if I use it every day my nose will get drier and there will be peeling skin. After washing my face using this product, my face feels clean even though I don't use first cleansing. I also feel the blackheads on my nose decrease.
Have you tried this product? let's share your opinion about this product.
#benton
#bentoncosmetics
#bentonporecleanbrush
#beautiesquad
#lianaekacom
#idskincarecommunity
#skincarecommunity
#skincare
#skincarelover
#skincarejunkie
#lokalskincare
#skincarelokal
#indonesiabeautyblogger
#beautybloggerindo
#clozetteid
+ View more details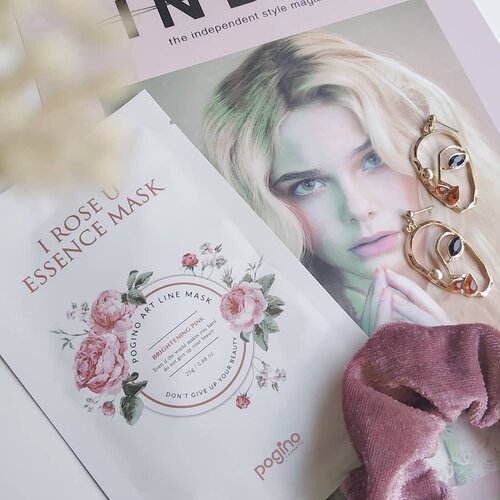 Today I started my 7 days mask challenge for brightening. So, I will use 7 masks for 7 days that has brightening functions from various brands. And to begin with, on day 1 I choose to use @pogino_korea I Rose U Brightening Pink Essence Mask, I got this mask from @skencos
.
I have never heard this brand before, but from the beginning I was very interested with the beautiful packaging, looks shabby chic.
.
This mask contains Niacinamide & Pearl extract as brightening properties. It also contains Rose Water which functions as a hydrating.
.
The sheet was made of natural vegetable materials, very thin helping the skin to breathe relaxingly while using the mask. Has a great adhesion that helps to evenly distribute the essence to the skin without being lifted up.
.
It has clear slightly viscous essence and nice fresh rose scent. I really love the scent, so relaxing.
.
I had this mask for 20min, there's no soothing sensation during using it. When I took the sheet off, the essence absorbed felt a little bit sticky & greasy, and I didn't notice the brightening effect, I just saw my face looks supple and well hydrated. I think it works like a regular hydrating mask, but honestly the sheet material and the scent are the plus points of this mask.
.
.
#pogino
#poginocosmetic
#rose
#pink
#rosemask
#maskchallange
#kbeauty
#koreanbeauty
#kskincare
#koreanskincare
#koreanmask
#koreansheetmask
#clozetteID
#bloggirlsid
#kbbvmember
#beauty
#beautyblogger
#beautyreview
#beautycommunity
#skincare
#skincarereview
#skincarecommunity
#skincareroutine
#skincarediary
#skincarelover

+ View more details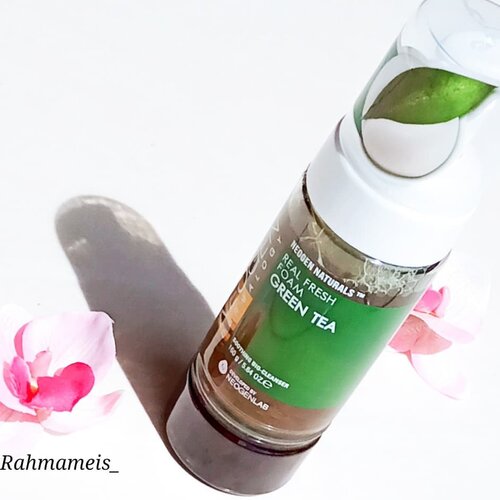 #reviews
🌱NEOGEN "Green Tea Real Fresh Foam Cleanser"🌱
.
.
.
This unique foam cleanser should be tried for oily, combination or acne-prone skin. The starting ingredient in this cleanser is fermented green tea extract, which brightens, soothes and moisturizes the skin. This gentle foam effectively removes impurities such as sweat and dirt from the skin without removing your skin's natural oils. Light and moisturizing, this is a water-based cleanser that is perfect for use in your double cleaning routine. The pH of this product is 8.
.
.
. 🌱TEXTURE AND SCENT: In terms of texture I was surprised when I first started using it, because from the outside the bottle appeared to be liquid and there were extra greentea leaves under the bottle. Really interesting. And when pumped to freeze its contents comes out a very soft white foam. 😂😂 Waow
Daro in terms of fragrance such as the fragrance of tea leaves that have spent the night, fresh. I like 😍
.
.
.
🌱PACKINGAN: In terms of packing this mask is stored in a 160 ml plastic bottle which I think is big for a facewash. But it is not travel friendly because it requires quite a lot of space to be taken away
.
.
. 🌱 HOW TO USE:
I used to use fresh foam at this time washing my face, morning and night. Or as the second stage of the double cleansing routine, after the oil cleanser. I use 1 to 2 pumps per face wash
.
.
.
🍁Review: After I use this facial cleanser for several weeks. Neogen Real fresh foam greentea does not make the skin feel traction after wearing this because it is with soft foam. And what I like about this facial cleanser is that it doesn't contain any alcohol, so it's safe for all skin types, especially sensitive skin. Because it contains a natural mixture of cranberries, green tea, fermented rice, and blueberry extract which helps moisturize and brighten the skin.
After washing my face, it's clean and soft 😍 makes my zits dry quickly. Looks like I love this foam
.
.
.
.
🖍️ Attention: The above review is based on my experience, and the results depend on each of your skin
.
.
.
How about you? Attracted to
try it ???
.
.
.
🌟 Rate: 4.5 / 5
.
.
.
🔖🔖🔖 Buy at @altheakorea
+ View more details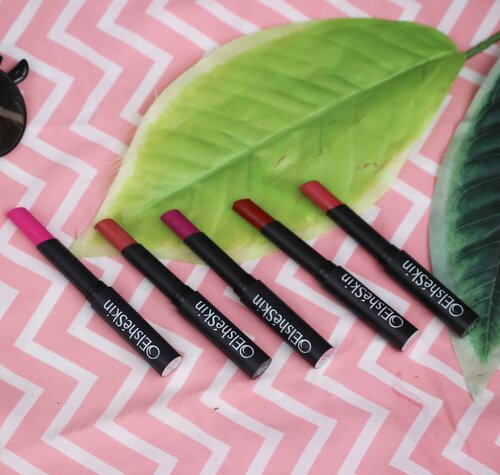 ((( APA LIPSTICK FAVORIT KALIAN? ))) .
.
Kalau aku suka banget pakai Matte Lipstick dari @elsheskin , di sini ada yang suka Matte Lipstick ini juga? 😍 . . .
.
Aku udh pake matte lipstick ini dari lama dan kalau kalian sadar aku sering juga share tentang betapa bagusnya matte lipstick favorite aku ini. Hehe
. .
Aku suka banget nih kemana-mana pake produk Elsheskin Matte Lipstick ini karena warna2nya cantik dan bisa di pakai di berbagai acara mau formal atau informal. 💞 😍 . .
Kaya yang sekarang aku pakai yaitu Autumn dan Adora, jadi aku ombre gitu biar wajah keliatan tambah fresh. Nah warnanya. cerah, cantik dan fresh. Dan aku juga pakai matching juga nih Elsheskin Water Based Nail Polish yang warna Hailey.
Kalau kalian favorit yang mana nih Elsheskin Matte Lipsticknya? 😁 .
Oya Walaupun matte, lipstick ini gak bikin bibir kering loh jadi aman dan tetap melembabkan. Super recommended!💋💅💕 ...... .
Jangan lupa gunakan kode voucher "SQUADREVA" buat dapetin diskon 10% juga loh. Jadi bisa lebih hemat! 💄💳🎁🎉
.
. .
.
#elsheskinmattelipstick
#Elsheskin
#mattelipstick
#inialasankamuwajibpakai
#elsheskinreview
#ClozetteID
#Beautychannel
#beautyrangerid
#beautygoers
#beautycommunity
#clozetteID
#elshesquad
#squadreva
#Revanisanabellareview
#revanisanabella
+ View more details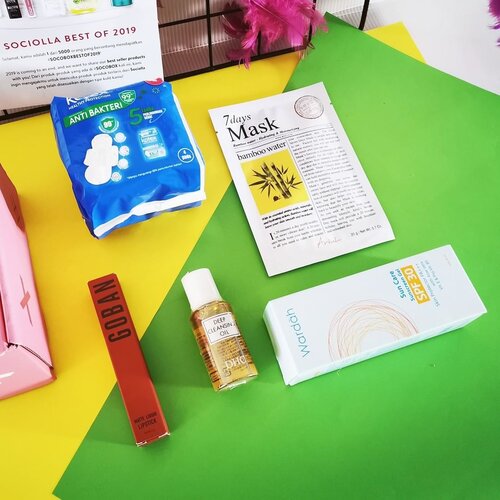 + View more details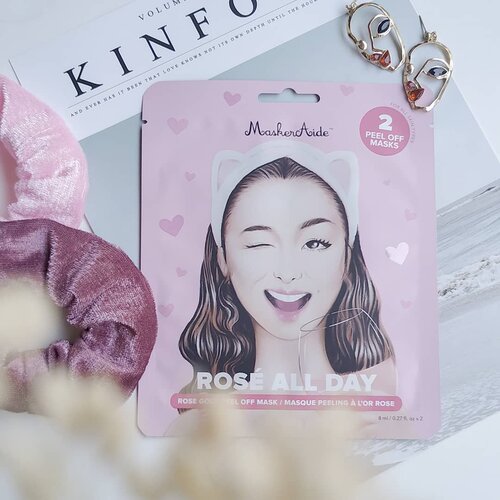 MaskerAide™ Rose All Day - Rose Gold Peel-Off Mask
.
Sebenarnya aku bukan orang yang suka peel-off mask, karena aku punya kulit sensitif dan seringnya kulitku jadi iritasi setelah pakai peel-off mask, so I prefer sheet mask or clay mask. Tapi.... Lihat deh masker ini super cute! Bukan sekedar kemasannya aja yang cute tapi tekstur dan warnanya juga bener-bener2 sesuai namanya, rose gold! So pretty ✨.
.
🍷MaskerAide is Canadian-Korean beauty brand, bingung nggak?? Jadi ini tuh brand Canada, diformulasikan di Canada but made in Korea, paham?
.
🍷Rose Gold peel-off mask ini mengandung honey extract, royal jelly extract, propolis extract, Rose water & Bergamot oil.
.
🍷 Tiap pack nya berisi 2 sachet masing-masing berukuran 8ml, 1 sachet bisa aku pakai 2x.
.
🍷Teksturnya kental berwarna rose gold, agak lengket tapi mudah diratakan. Gunakan agak tebal supaya mudah dikelupas.
.
🍷Baunya enak banget, kayak bau bunga gitu tapi bukan yang terlalu kuat. Sayangnya ketika dioleskan disekitar mata terasa agak pedih.
.
🍷Surprisingly, pas pakai masker ini ada soothing sensationnya, trus pas masker mulai kering tidak membuat wajah terasa ketat dan ketarik.
.
🍷Butuh waktu 15-20 menit untuk membuat masker kering seluruhnya. Ketika di kelupas tidak terlalu sakit dan masker yang mengering tidak mudah robek jadi bisa dikelupas secara utuh se-muka.
.
🍷Karena kulit mati ikut terangkat, wajahku jadi terasa halus, terlihat cerah & glowing setelahnya. Tidak ada tanda-tanda iritasi atau kemerahan.
.
🍷Agak takut jika kulitku bakal jadi kering, tapi ternyata nggak! Sepertinya kandungan madu, royal jelly & propolis extract yg membuat kulitku tetap lembap.
.
🍷Overall, ini masker yang bagus! Aku sarankan untuk menggunakannya seminggu 1x buat yang punya kulit sensitif, dan 2-3x buat yang kulitnya normal/berminyak.
.
.
Get yours now at my Charis Shop
https://hicharis.net/yourwilddaisy13/IvE
#roseallday
#maskpacks
#peeloffmask
#Maskeraide
#hicharis
@hicharis_official @charis_celeb @maskeraidebeauty .
#clozetteID
#bloggirlsid
#kbbvmember
#beauty

+ View more details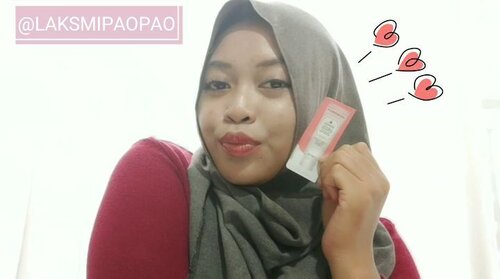 + View more details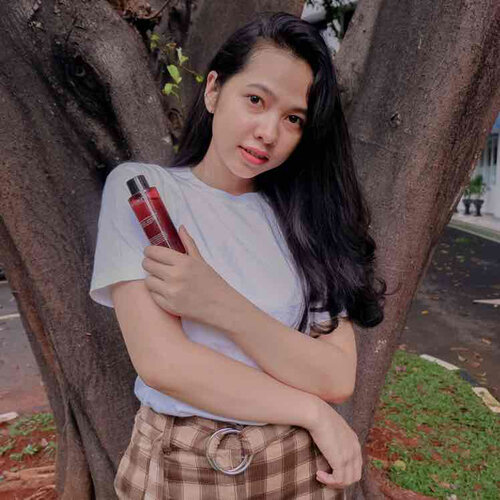 Best exfoliating toner by Avoskin. It contains AHA BHA PHA. Super duper lightweight texture, just like water. I use it just 2-3x in a week. My skin feels much smoother and brighter.
+ View more details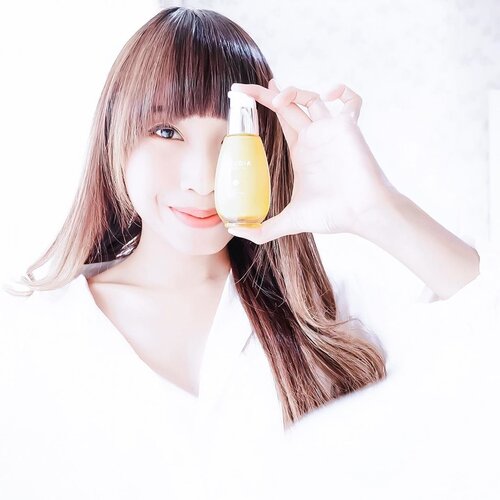 The famous skin care is here !I've been seen and read about @frudiaindonesia on my timeline for many times 🙈-It makes me curious about it and decide to try it out. But first, let me tell you about it. @frudiaindonesia is the on of K-Beauty brand that concern with skin care products. They have a lot of series and that time I have a chance to try CITRUS BRIGHTENING SERIES. Fyi, for brightening series they have 5 products inside.-What's good?That contain 71% Jeju orange extract to replace a water contain.Brightening and flatten our skin tone.Fruit seed oil complex inside this serum, help to Moisturize our skin and help it from dehydration.Serum texture is light enough and not sticky at all.Inside the serum, there's shimmers that makes our skin brighten fast.Fading any blackspot and flex.Quick to dry.Suitable for all skin type (included sensitive skin) Citrus or orange fragrance.Down side?For me, the citrus/orange fragrance is too strong. Actually I like the flowers fragrance.I RATE IT 4/5 !-How to use?Put this serum twice a day (day and night) before you put any moisturizer or sunblock. Use it regularly for maximum result.-Where's to buy?@frudiaindonesia 🙈Wanna to try? Or still curious about this serum? Stay tune on my IG stories really soon 🍊...
#clozetteid
#sbbxfrudia
#sbbreview
#sbybeautyblogger
#frudiakorea
#brighteningserum
#brighteningskincare
#bloggersurabaya
#bloggerjakarta

+ View more details

loading ...
Back To Top