loading...
Search
68 RESULTS FOR WEEKENDCHILL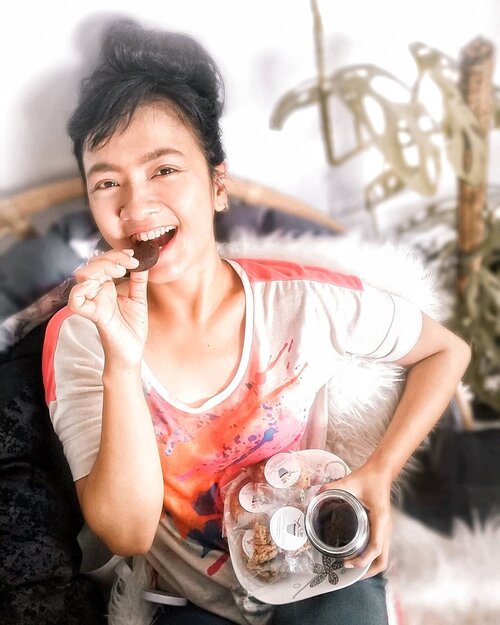 Weekend Chill 🧘Hai hai 🙋Ada rencana apa weekend ini? Aku dari pagi udah ke Pasar Dan berkebun Juga ... Weekend banyak yang ke @kebonmbahdukuh jadi aku berubah fungsi dulu jadi pegawai, bantuin om Dan Ibu 😆Nah bentar lagi, jam4, aku mau join talkshownya 25th @wardahbeauty beauty fest 2020 di aplikasi video! Mau belajar tentang content creator! Ayo, kamu Juga ya! Sebelumnya mending nikmatin weekend tipis-tipis.. Aku Ada banyak stok cookies dari @munchiesbrownie nih! Favoritku Dark choco tiny bity ini, 1 jar ludes dalam sekejap! Homemade cookies ini beneran enak banget! Berasa banget emang cookies yang terbuat dari Bahan premium pilihan gini, gak tipu-tipu rasanya .. cocok lah buat santai melepas penat sambil menikmati coffee break! Buat teman-teman di Jakarta Dan sekitarnya, Bisa langsung gosend Aja cookiesnya .. Aku maksa banget memang minta dikirim ke Jogja, sebagai pengobat rinduku sama Jakarta 😆 biar bisa cicipin cookies favoritnya @waoderadiatna kata ceu @shannyliem 💚 makaciiii !! Semoga weekendmu menyenangkan, teman-teman! Jangan kasih kendor ya protokol kesehatannya dimanapun kamu berada .. 🤗 Kita harus survive!!
#ClozetteID
#cookiesjakarta
#kulinerjakarta
#weekendchill
#tinybites
+ View more details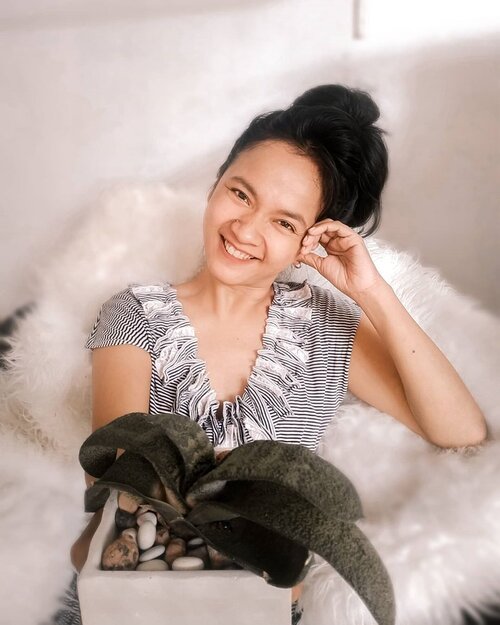 WEEKEND ... 🐥💚
Weekend itu .. me-time ..
Hari ini sibuk sama tanaman .. HP diletakkan baik-baik di pojokan 😆
☑️ Pagi-pagi diketuk om @kebonmbahdukuh karena teman-teman pada nitip tanaman untuk diambil after lunch, 20 pot 😆 girls. You're amazing!
☑️ Main sama Cacty DIY Growkit hadiah dari @kopidantanaman.id & @artbirru 💃💚
Alhamdulillaah, terima kasih, ya!
Sukulen ini namanya Gasteria, udah penasaran dari lamaaa .. plus dipasangin sama Aksa Concrete Pot ! Potnya cantik banget lhoooo! Sesuai yang dibayangkan 😍
Video pendek Ada di sebelah ya, slide ajah ..
Video lengkap Ada di Chanel YouTube akuh! Link Ada di bio!
Oh..
Buat kamu yang kepengen nambahin koleksi kaktus & concrete pot tapi mau tanam sendiri? Cuz lah kontak @kopidantanaman.id untuk Cactus DIY Grow Kit! Request Aja mau concrete yang Mana dari @artbirru .. harganya bersahabat Dan pastinya.. Kita tambah pinter 😍 wehehehehe
Thank you @plantswithagnes udah sabar ngajarin nanem 😆 meski Aku selalu salah Inget Gasteria jadi hysteria .. (muse banget emang akutuuuuu wakakaka)
Oh iya,
Maafkeun bareface ya 😆 kalo weekend Mandinya sekali sehari, sore ajaaaa.. kalo kata @yuliadian @kikicasmita sama @ijoe.jilly
Sih .. Biar hemat air .. 😏
#clozetteid
#DIYGrowKit
#sofiadewiplantsdiary
#weekendchill
#plantsplantsplants
#plantsmakepeoplehappy
+ View more details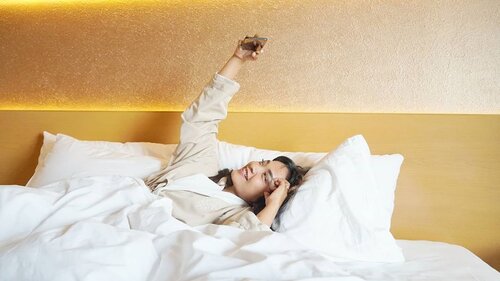 Weekend datang lebih awal 📸....Begini rasanya!Seneng kalo kerjaan utama selesai semua di Hari Kamis 🤗 Jadi jum'at pagi Habis Mandi masih Bisa balik leyeh2 .. video call sama Tim di balik bumi (aka beda waktu 12 jam) Dan menikmati long weekend sama Ibu Dan Momon 😍...Yum!😋Hari ini Aku sarapan pakai Bubur Tengkleng Presto @dapurmbahdukuh .. kira2 pada mau dishare resepnya Tak? Nanti Aku mau share resep cilok dulu ya di blog! Bisa dinikmati dengan 3 Cara Kan .. Melengkapi yang udah Aku share di twitter minggu Lalu 😘Stay tune! ...Have a great weekend, ya 😘
#ClozetteID
#sofiadewimudikdiary
#dirumahaja
#weekendchill
📸
#throwback2018
Vasa .. by @niar_ningrum atau @dewiratna.co ya ini ? 💙Miss you, girls!
+ View more details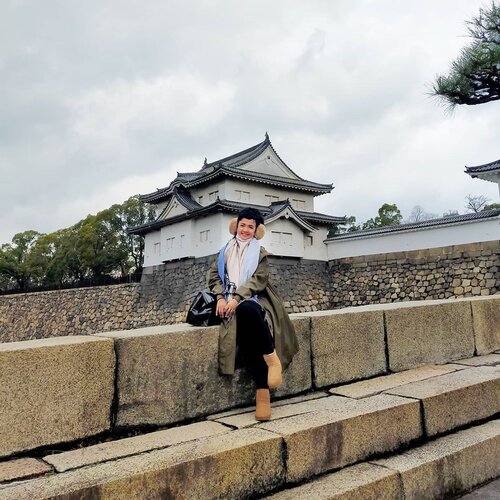 + View more details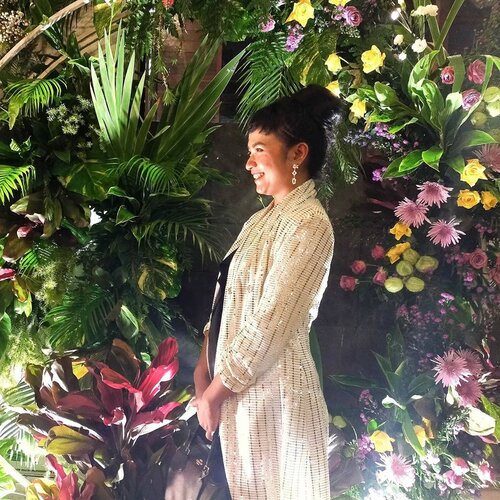 + View more details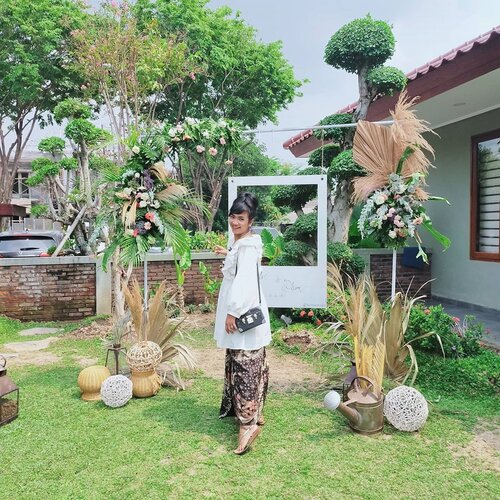 Banyak yang menghabiskan waktu selama seminggu untuk nungguin weekend .. setahun untuk nungguin liburan akhir tahun .. Dan sepanjang hidupnya untuk kebahagiaan .. ...Aku,Sabar nungguin Bossy President, Trouble with President: Return Of The Princess sama The Devil's Men Ada crazy updates aja Wis .. semoga Happy Ending 😋 ...Cheers!! 📸 by mbak @nuihardani (bener kan ya? Apa mbak @ryriewulandari ? 🤫)
#clozetteid
#lifestyle
#weekendchill
#OOTD
#weddingoutfit
+ View more details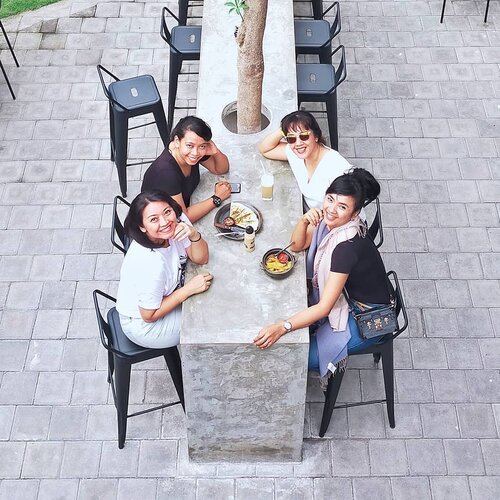 + View more details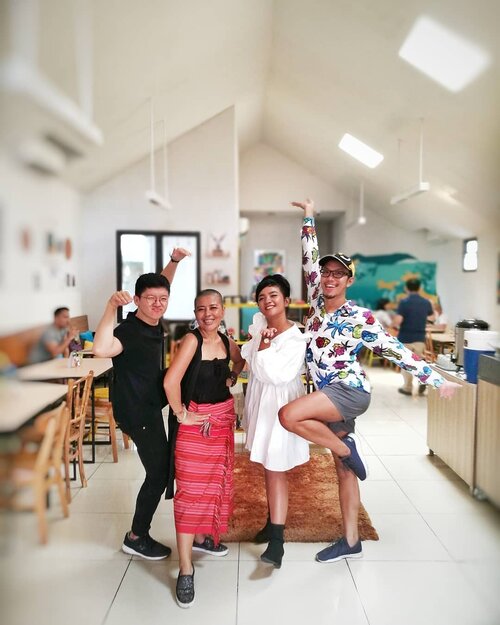 + View more details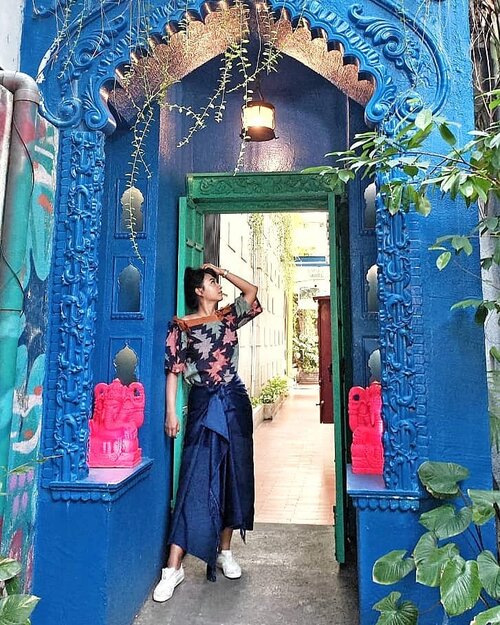 + View more details

loading ...
Back To Top