loading...
Search
63 RESULTS FOR WEEKENDCHILL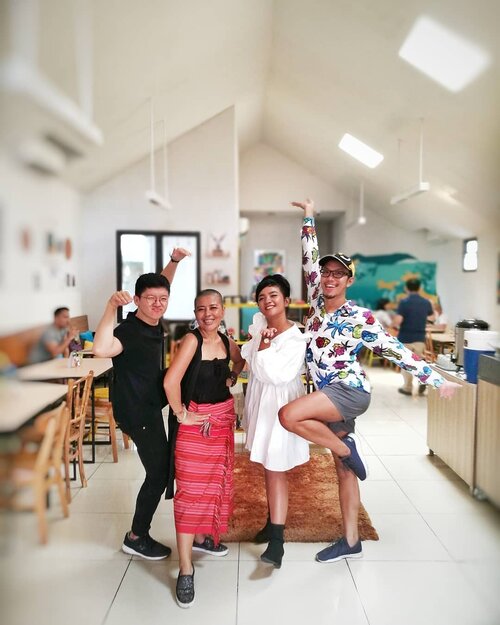 + View more details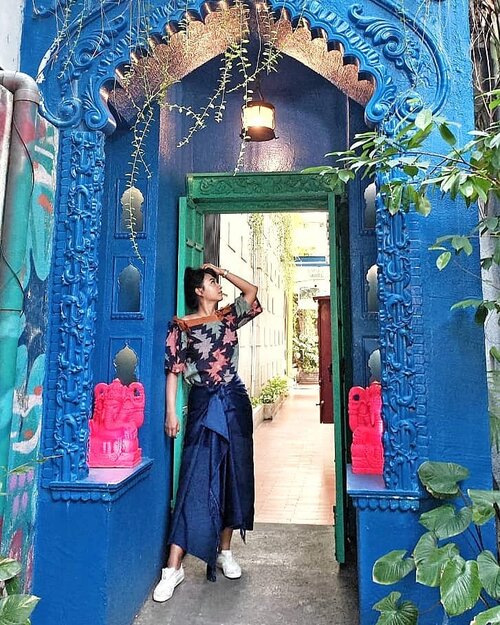 + View more details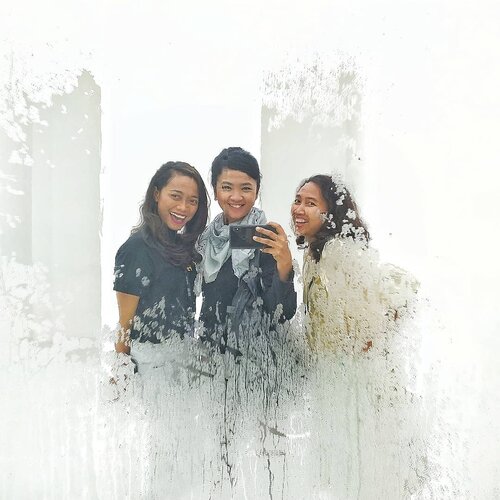 + View more details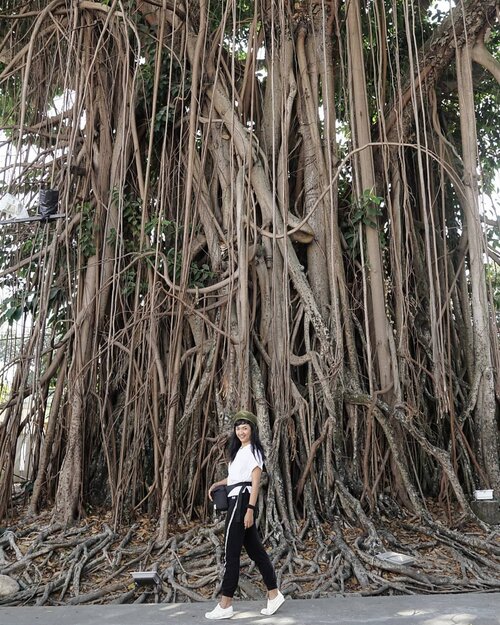 + View more details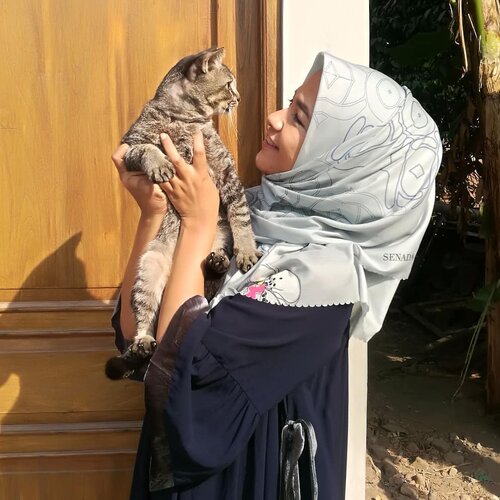 Selamat Idul Adha 1440H 🙏...Bersyukur dong ya bisa nyampe di hari ini .. Beberapa hari lalu, ngobrol seru sama @nadz_nasa tentang antrian haji .. Copiah dpt di 2040 🤣 Nurul dapat 2047 .. bismillaah aja kita sehat, umur panjang dan mampu, babe .. 💙...Hari ini bersyukur bisa sholat eid tepat waktu, sebelahan sama onti @diaharta yang kukangeni (tapi lupa foto hahahaha) .. ngobrolin tentang gimana "amazing"nya konten selebgram jaman now.....Hari ini akan banyakin di rumah aja, karena sedang enggak fit. Syaraf kejepit di pinggang kiri bikin Copiah gak sempurna jalan maupun ruku' dan sujud gaes ha ha ha.. terlalu semangat olahraga nampaknya 🤣 tabib lagi hari raya, enggak bisa diganggu jadi beliau baru datang besok 🙋 takpe takpe .. ...Kuhabiskan waktuku bersama momon dan maman 🤗...O-ya scarf cantik super adem ini koleksi dari @senada_scarf seri Anggrek (abu-abu) .. enak banget dipakenya, keliatan kan aku kalem-kalem di bawah terik matahari 🤣🤣
#clozetteid
#lifestyle
#fashion
#weekendchill
#SofiaDewiMudikDiary
+ View more details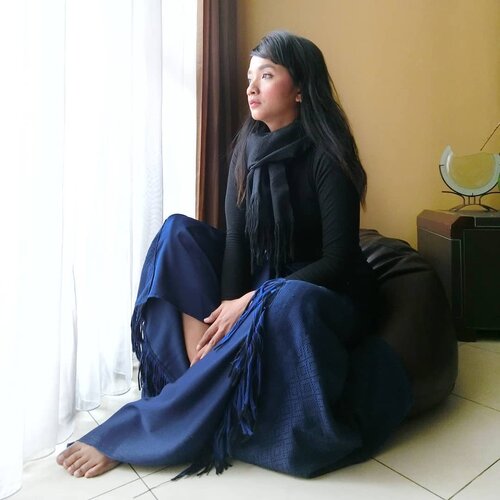 + View more details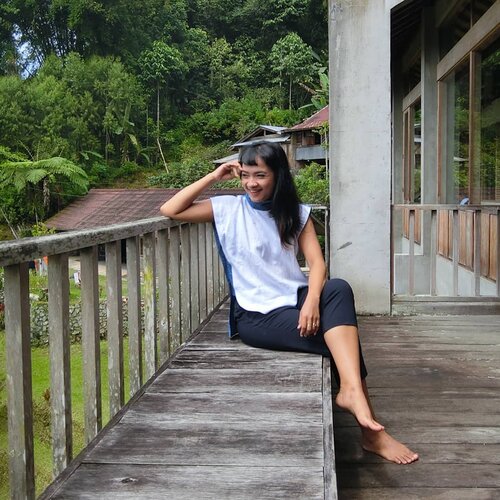 Hello, Weekend!
.
.
.
Gak sabar menanti 1 Mei, menyambut bulan baru 💙 tambahan kegiatan baru 💙 kantor baru 💙
meski gagal nyusul ke seberang karena belom sempat perpanjang passport 🤣🤣 ternyata tanpa disadari... sesibuk itu akutuuuuuu... 🤦
.
.
.
Ya sudah .. gak usah dipaksakan to .. cari solusi 💙
Mengobati hati dengan rencana liburan panjang di akhir tahun .. biar puas dan dikejar-kejar kerjaan (oh really ga dikejar kerjaan? 🤣)
.
.
.
Hey! 🙋
Ada yang mau kasih ide di akhir tahun tempat mana yang recommended untuk dikunjungi..? 📸 Casio Exilim TR60
📍 Banua Sarira - Batutumonga - Toraja Utara (Dan pipi tetap nyempluk!)
#clozetteid
#lifestyle
#ExploreTorajaUtara
#Batutumonga
#StyleBlogger
#WeekendChill
#fashionid
#fashionspread
#Manungs
+ View more details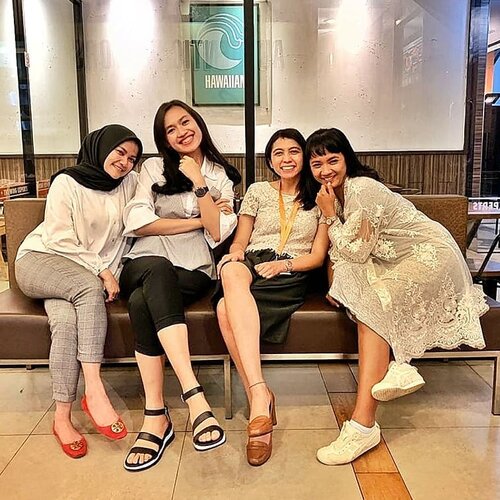 #sisterhood
There is strength in sisterhood 👯👯 it is powerful.. 💃Sisterhood is not a destination .. but a journey 💙 .
.
.
.
Perbedaan karakter itu bukan memecah ternyata ya.. malah melengkapi 🤣🤣 Maafkan aku batal ikut ke Bajo karena gak akan ada libur panjang untukku sampai Desember 2019 .. 💙💙 kita piknik kilat aja dl ya akhir bulan April 🤗🤗
.
.
.
Have a great weekend, everyone!!
#Clozetteid
#lifestyle
#weekendchill
+ View more details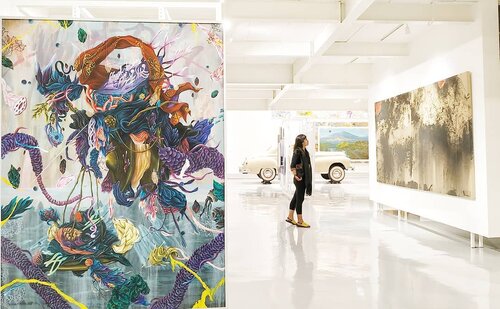 + View more details

loading ...
Back To Top