loading...
Search
15 RESULTS FOR WELCOME2018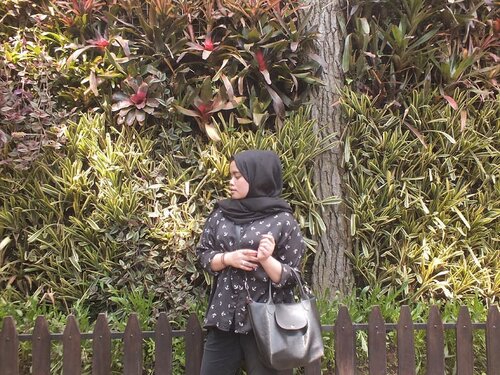 Ga kerasa 2017 sudah mau selesai dan 2018 akan datang. 2017 merupakan tahun yang luar biasa. Di tahun ini Allhamdulillah sudah berubah status jd istrinya @iqbal_2110 , tahun ini juga memutuskan keputusan yg cukup bikin kepala senut" buat keluar dari zona nyaman aku. Wish di tahun 2018 semoga cepat dikasih momongan, semoga dapet perkerjaan, baik cepat menemukan penghasilan tetap yang baru, bisnis tetap berkembang dan blogku tetap berjalan dengan lancar, readers makin banyak, dan akan berusaha lebih sering buat nulis di blog baik review atau cerita tentang pengalaman biar lbh banyak bermanfaat lg tulisannya. Yang pasti semoga di tahun 2018 diberi kesehatan rejeki yang berlimpah, kehidupan yang lebih berwarna lagi dan penuh kejutan lebih dari 2017. Amiiin 🙏🙏
#MINYO33NEWYEARGIVEAWAY
#wish2018
#goodbye2017
#welcome2018
#clozetteid

+ View more details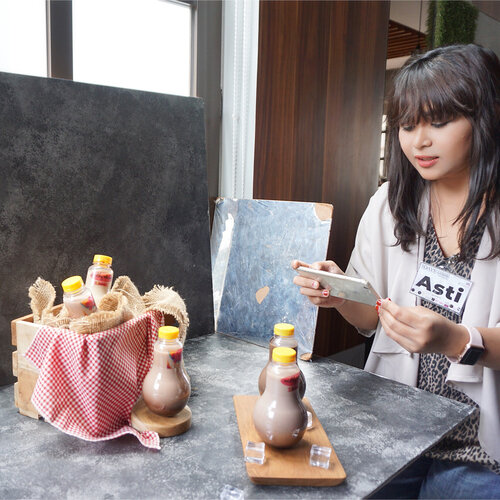 Good day everyone, and welcome 2018! Foto ini diambil oleh salah satu teman workshop photography ku saat aku berhasil melakukan salah satu resolusi terbaik ku di tahun 2018. Ya, setelah sekian lama mengimpikan untuk bisa belajar memotret langsung dengan seorang photographer professional, akhirnya impian itu tercapai juga di kelas ini. Alhamdulillah.
.
.
.
Di kelas ini aku jadi tau cara memotret yang baik dan benar dari segala angle dan bagaimana cara menyetting kamera lalu bermain main dengan diafragma, shutter speed, dan ISO. Aku juga jadi tau tentang tata letak produk atau komposisi golden triangle dalam 1 foto, sampai bagaimana lighting yang bagus. Malah, dari sini aku jadi tahu ternyata ada 5 macam arah cahaya dalam photography. Yang gak disangka ternyata setiap memotret, kita juga harus memberi 'nafas' pada foto tersebut.
.
.
.
Selain memotret sebagai hobby, menurut ku belajar memotret itu sangat penting untuk menunjang kegiatan ku sebagai seorang blogger. Aku harus menguasai bagaimana cara memotret dengan kamera professional dan juga dengan kamera handphone. Pembelajaran ini sangat berguna untuk ku, aku senang belajar photography dan enjoy menjalaninya. Semoga dengan ini aku bisa terus belajar dan terus mempraktekkannya, dan bisa menghasilkan foto yang kece tanpa terlalu banyak edit dan filter sana sini. Practice makes perfect. .
.
.
#HPEnvy
#ReinventLimits
#ClozetteIDxHP
#ClozetteID
#HPenvystyle
#HP
#HPindonesia
@clozetteid @hpindonesia

+ View more details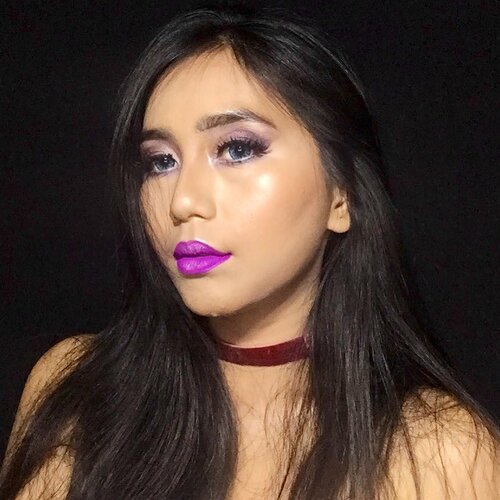 @pantone Said that ultra Violet Is 2018's Color So here i am creating this look for welcoming 2018 with @eblushid ..And yasss i am join
#eblushgiveaway
#unguwarnaku
and this look Will be my submittion for
#mondaymeansgiveaway
@eblushid 💕💕💕..Join gengs @wangbii @eka.kuncoro @tamioktari
+ View more details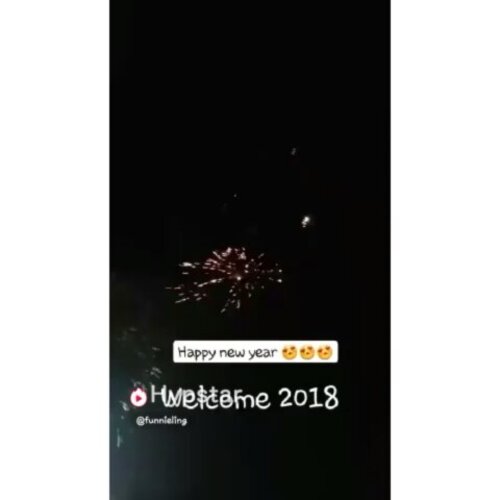 + View more details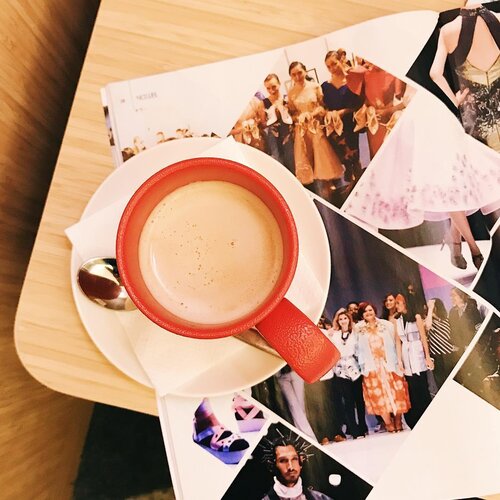 Thank you note for 2017 as i remember :- Meet new people yg punya hobby yg sama.. and become friends .. . - @pixycosmetics make my dreams come true by making me a winner for blog competition dan aku bs ke jepang (my favorite country) for the 2nd time.. cant wait for the 3rd.. daaannnn masuk tv pertama kalinya di @celebrityonvacation @transtv_corp . - Pertama kalinya naik panggung untuk demo makeup with @byscosmetics_id . - Bikin makeup class 3x dengan @byscosmetics_id dan @lagirlcosmetics . - ikut lbh banyak event dr tahun sebelumnya walaupun masih banyak yg skip karna kerjaaa.. . - Pertama kalinya bikin OOTD video dan photo. - Masuk RS 2x dan diinfus (mudah2an ini the last yaaa, ntr ke RS laginya pas lahiran ajah). - Finally nyobain jangkrik dan belalang haha thanks to @arieupay13 hahaha. - Getting my brown ash hair back after trying many colors , chop it short... - Host many giveaway for you guyssss.. mudah2an this year ada banyak lagi yaaa... . - Ikutan @berrybenka project for 6 mo with @berrybenkalabel @nivea_id @mizzucosmetics and others.. Become the MOST FAVORITE WOMAN yeayy thank you . - Dimakeupin sama MUA kece @rommyandreass dan @monica4_27 dan juga pas di acara @beautyfest.asia dimakeupin sama @elleyamada . - Akhirnya nyobain @chuu_official -5 kg jeans haha and i love it and im wanting more... - Getting more closer to family, trying many new restaurants and dish.. . - Pertama kali ikutan Tresseme Runway Nite.. Thank you @clozetteid and @puitika .. This year mau ikutan ahhhh mudah2an diterimaa.. . - Meet many BIG influencer and meet my babe @brancyflorencia @sophie_tobelly and many more.. ..sejauh ini cuma itu yg kuingat haha.. ntr klo ada lagi aku post lg ya.. Pokoknya thank you 2017 and welcome 2018, cant wait to receive many good surprises from you.. ....
#bye2017
#welcome2018
#thankyou
+ View more details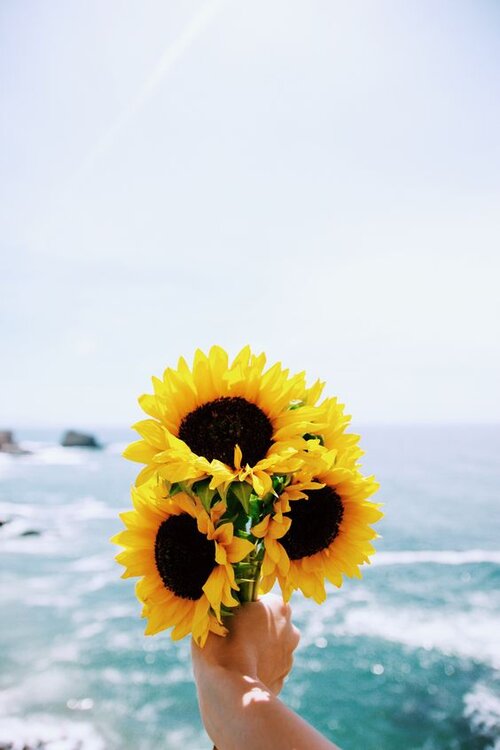 welcome 2018!
+ View more details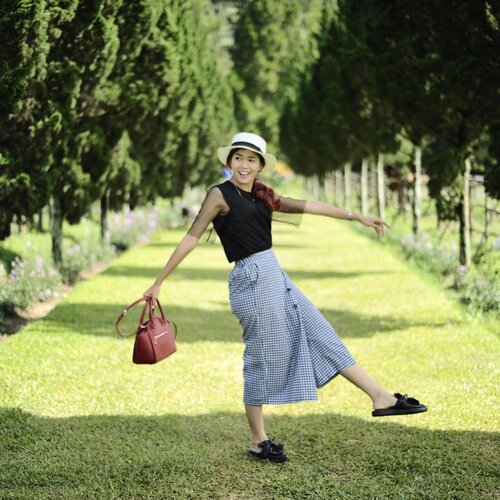 + View more details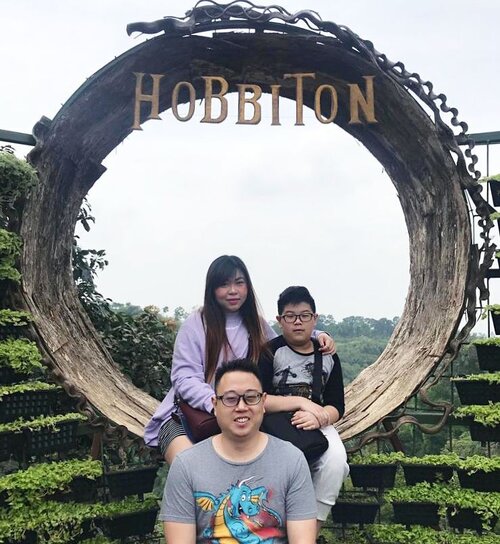 + View more details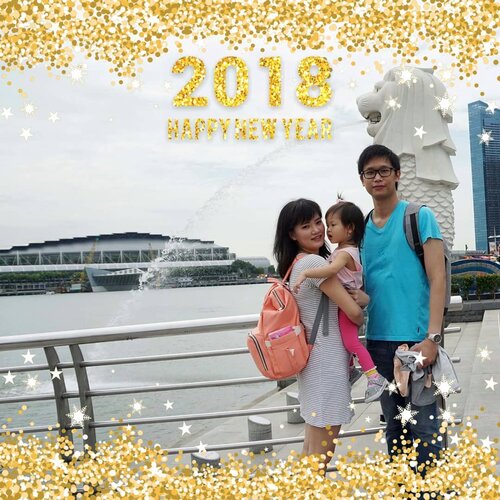 + View more details

loading ...
Back To Top