loading...
Search
12 RESULTS FOR WHPSTYLE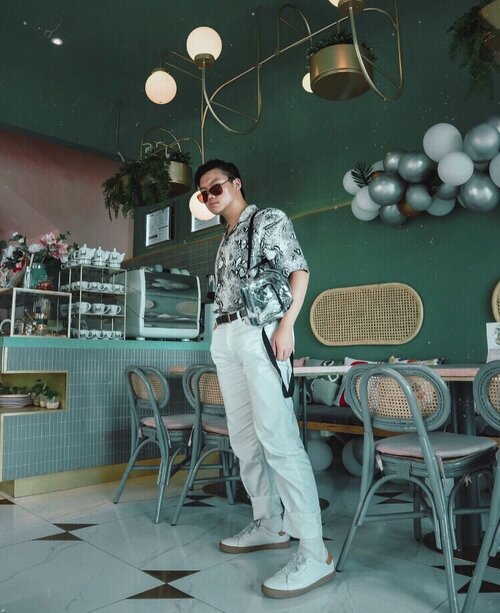 Angle foto throwback OOTD yang bikin kangenin dan terlihat slightly lebih tinggi sedikit 😉. Yes or no? 👇🏻
•
Setuju gak sih? Menurut kalian gimana angle pose ootd begini? By the way, foto ini sudah lama banget guys hahahaha but, semenjak dari kemarin aku suka ngescroll galleryku, kayak tiba-tiba ada foto ini dong yang kayaknya tuh I look very different and anglenya yang aku suka.
––
Nah, ini sedikit tips buat kalian: kalau kalian pengen terlihat lebih tinggi tapi gak jomplang dengan pose atau ambient di sekitar kalian,
1. kalian bisa guys untuk lebih mengarah badan kalian ke arah 3/4 dan lebih sedikit ditonjolkan kaki kalian ke arah depan.
•••
2. Lalu, setelah ready berpose, tinggal arahin kamera kalian ke arah lurus namun preposisinya harus sedikit lebih ke bawah (posisi kamera bukan nunduk kebawah).
––
So, mungkin dari dua tips ini, I hope kalian bisa untuk mencoba coba gaya angle mainstream yang tapi bikin kangen posenya ini 😉
•
Have a blessed Sunday 🙏🏻 and by the way, kira-kira buat yang sudah pernah coba angle ini, menurut kalian gimana? Apakah cocok dengan gaya kalian? Yuk, share your thoughts 👇🏻👇🏻👇🏻👇🏻
•
•
•
•
#menspose
#whpstyle
#posetips
#throwbackphoto
#pauseshots
+ View more details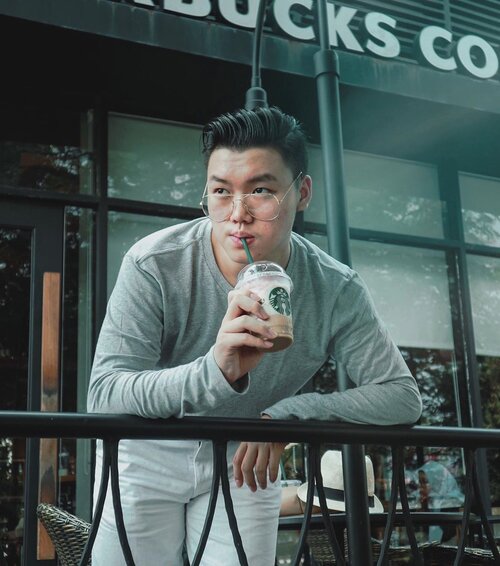 Getting bored with your daily wear street style? Well, this one tip might helpful for you.•In case of your street daily look is somehow a bit too plain or basic, you can wear some accessories like, engraved bracelet, white gold ones, or maybe a clear glasses would work if you're feeling for a bit too street casual-ish looking.––Anyway, I hope from now, you guys can be more aware about small little details on your look. Whether it's an accessory or anything, because some small additional detail matters.•Plus, this is a throwback picture. And by the way, what things are matter the most to you when it comes in fashion?••••
#fashionportraits
#portraitsmag
#whpstyle
#streetwearculture
+ View more details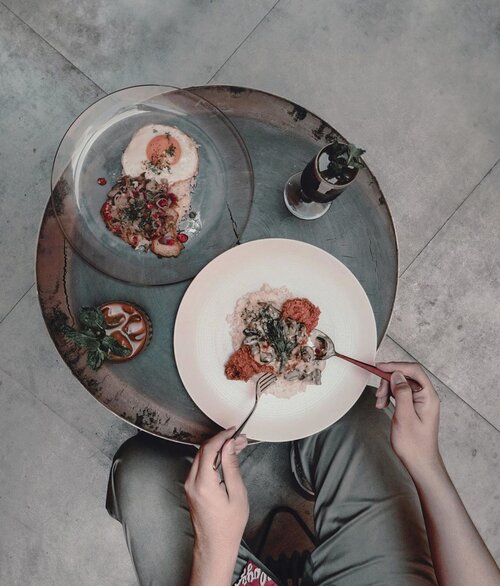 Have a great lunch everyone 🥙. //You might wonder, "what's the best food to eat to keep my tummy's small" well, the answer is......."just eat dear, because it's a lunchtime". Tell me your lunch today:) 💕 .......
#jktfoodie
#clozetteid
#theshonet
#whpstyles
+ View more details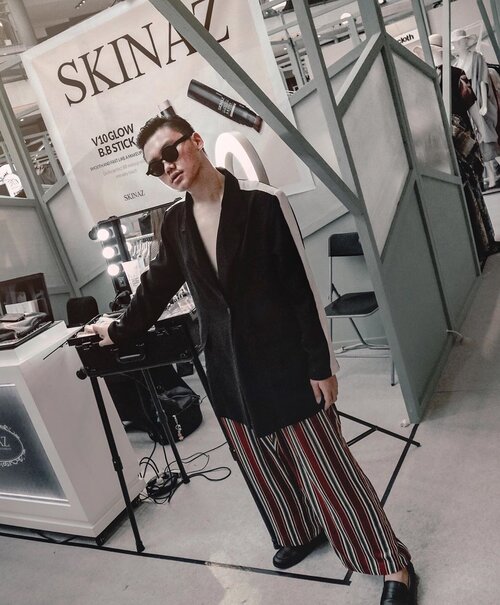 + View more details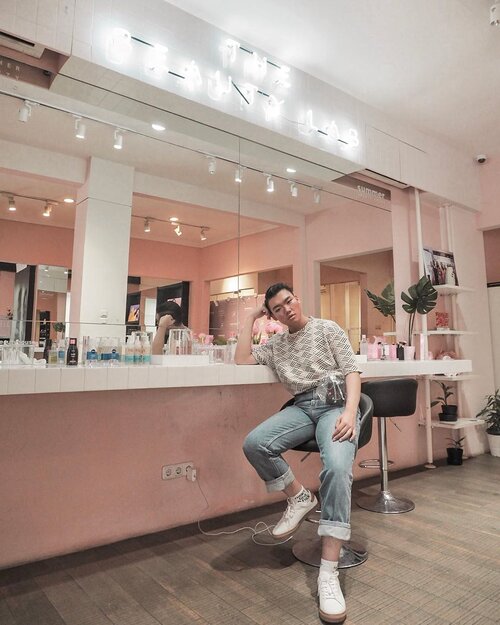 + View more details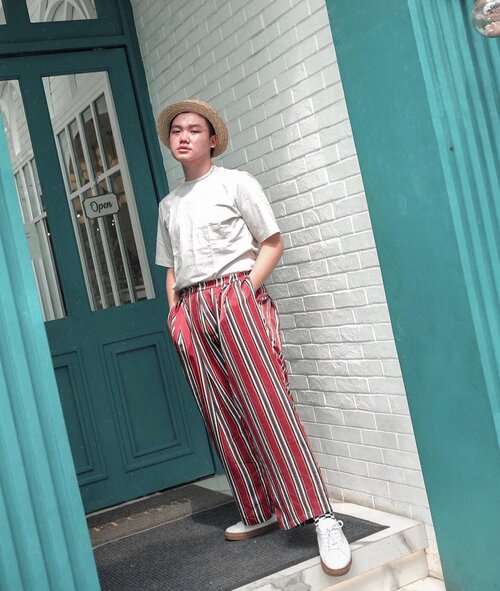 + View more details
+ View more details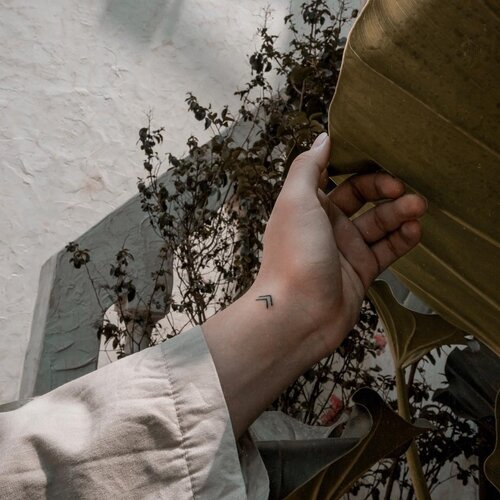 Apa yang kalian pikir dari sebuah tattoo? "Sifat anak nakal", "berandalan", atau apa? Tapi, terkadang memiliki sebuah tattoo bagi beberapa orang itu adalah sebuah hobby lho, unik kan?–Kalau soal tattoo, aku lebih memilih tattoo yang kecil, minimalist, dan yang paling penting ialah berarti dan memiliki sebuah arti/makna. Pasti, kalau kalian liat tattoo sekarang ini, ada yang bertanya, "tattoo apaan nih?", "kok bentuknya kayak panah panah begini?", dan sebagainya. Buat yang gak tau, tattoo ini namanya adalah viking symbol, yang berarti "create your own reality". Lalu, kalau kalian menjabarkan arti dari "create your own reality" itu kedalam kehidupan sehari hari, the meaning will be very deep isn't it? –Anyway, thanks to @blingstudio.id @leonamakeuparts for inviting me to try their new service: Semi Permanent Tattoo. Ini tattoonya bisa hilang dalam 1-3 tahun (dan bisa hilang juga kurang dari setahun kalau kalian sering mandj scrub), hehehe ini in case kalo kalian takut dengan service tattoo ini. –📸. @devirosetea .....
#tattoos
#minimalisttattoo
#art
#blingstudio
#beautystudio
#semipermanenttattoo
#handsinframe
#handsinframeindonesia
#styling
#explorejkt
#whpstyle
#theshonet
#clozetteid
+ View more details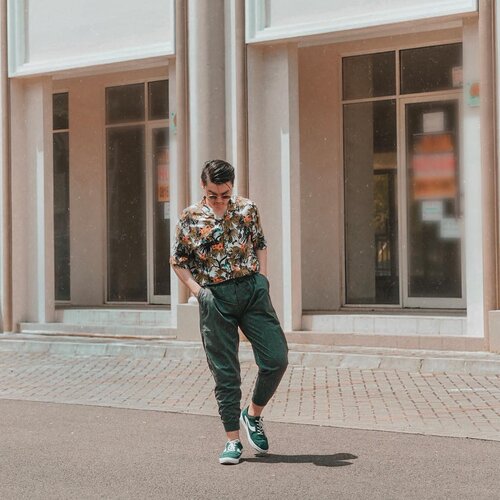 + View more details

loading ...
Back To Top