loading...
Search
28 RESULTS FOR WHPSTYLE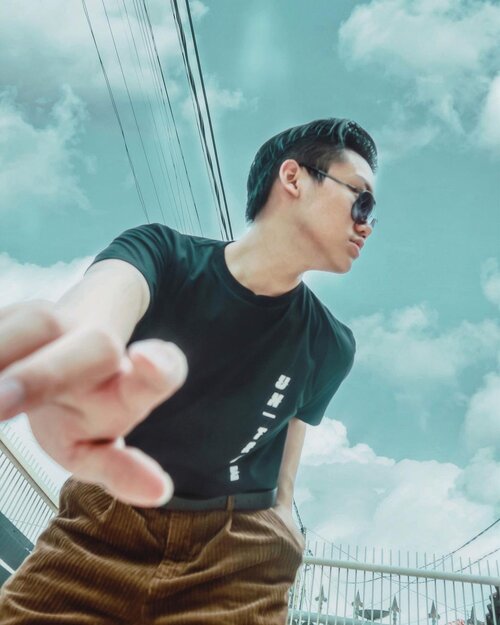 + View more details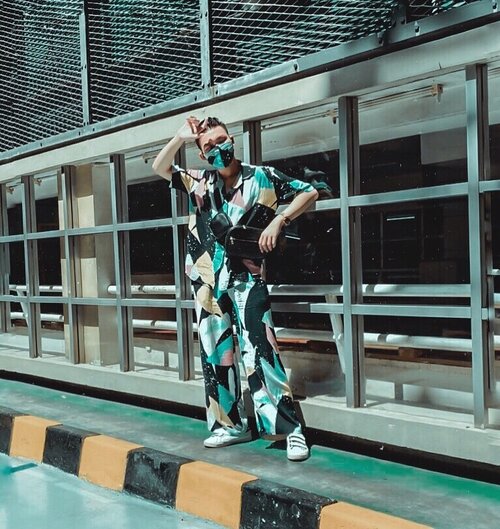 Retro streetstyle tips pake baju tersantai/Chillwear collection ala 2020. Yuk, disimak ya👇🏻👇🏻👇🏻
•
Tahun 2020 lagi super trending banget ini yang namanya Chillwear. Nah, kali ini aku mau kasih tahu style tips dengan baju Chillwear (dan ini looknya buat unisex plus dia itu oversized and airy juga).
––
One of the best look dengan Chillwear itu, kalian bisa match dengan sepatu casual sneakers kalian atau any other kind of street casual shoes. Plus, kalian bisa untuk matchingin sama motif design masker kalian. And untuk aksesoris, kalian bisa pake bundle waistbag dengan warna yang neutral.
•
Nah, buat dapetin one set Chillwear collection ini (sudah termasuk masker), you can get it from @3mongkis . Yang aku pake ini itu namanya Carra Chillwear set. So, check it out now 👋🏻 🙏🏻
•
•
•
•
#chillwear
#3mongkis
#whpstyle
#igstyleblogger
#mensstyleguide
+ View more details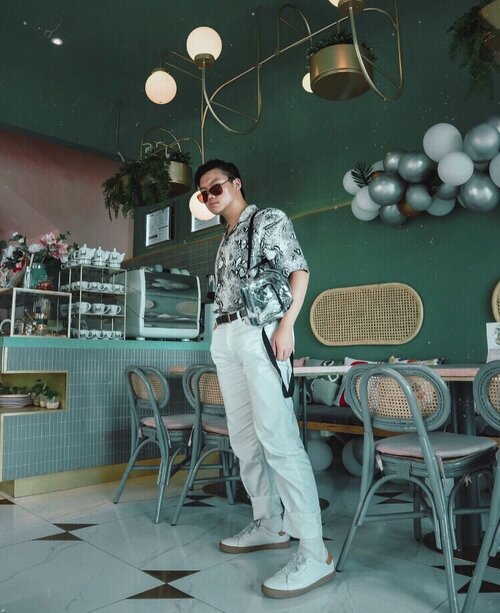 Angle foto throwback OOTD yang bikin kangenin dan terlihat slightly lebih tinggi sedikit 😉. Yes or no? 👇🏻
•
Setuju gak sih? Menurut kalian gimana angle pose ootd begini? By the way, foto ini sudah lama banget guys hahahaha but, semenjak dari kemarin aku suka ngescroll galleryku, kayak tiba-tiba ada foto ini dong yang kayaknya tuh I look very different and anglenya yang aku suka.
––
Nah, ini sedikit tips buat kalian: kalau kalian pengen terlihat lebih tinggi tapi gak jomplang dengan pose atau ambient di sekitar kalian,
1. kalian bisa guys untuk lebih mengarah badan kalian ke arah 3/4 dan lebih sedikit ditonjolkan kaki kalian ke arah depan.
•••
2. Lalu, setelah ready berpose, tinggal arahin kamera kalian ke arah lurus namun preposisinya harus sedikit lebih ke bawah (posisi kamera bukan nunduk kebawah).
––
So, mungkin dari dua tips ini, I hope kalian bisa untuk mencoba coba gaya angle mainstream yang tapi bikin kangen posenya ini 😉
•
Have a blessed Sunday 🙏🏻 and by the way, kira-kira buat yang sudah pernah coba angle ini, menurut kalian gimana? Apakah cocok dengan gaya kalian? Yuk, share your thoughts 👇🏻👇🏻👇🏻👇🏻
•
•
•
•
#menspose
#whpstyle
#posetips
#throwbackphoto
#pauseshots
+ View more details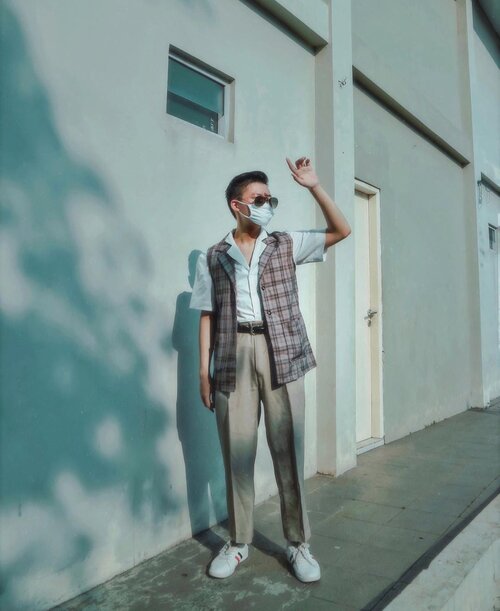 Instantly stylish and superb, gaya ala-ala Retro Urban Dapper streetstyle dengan vest yang recently I've been obsessed with from @3mongkis .Wanna know how and why? yuk, disimak ya 👇🏻
•
Siapa disini dari kalian yang suka pakai vest atau kayak baru pertama kali coba pake vest bermotif kayak gini dan langsung instantly obsessed? Well….aku salah satu orangnya hehehe. Jujur ya, aku tuh baru pertama kali coba pakai tartan vest with earthy nude neutral colors begini, and you know what…this makes me instantly obsessed banget. Karena, bisa dijadiin gaya modern street casual juga kemana pun plus, bisa banget buat keperluan ootd kayak ke kantor atau ke kampus (especially on your final project presentation day hahaha).
––
This tartan vest super banget vibesnya, bikin kayak sophisticated and berasa tuh look kalian pun makin polished and rapi gitu guys. Plus, this is how I style the vest. Jadi ala ala Retro Urban Dapper streetstyle banget ga sih? hahahah
•
Anyway, are you a tartan vest lovers too? Yuk, share your thoughts in the comment section. Have a nice Saturday and don't forget to check out @3mongkis 's page and their website for more amazing collections.
•
•
•
•

#menswearstylist
#clozetteid
#lookbookindo
#whpstyle
+ View more details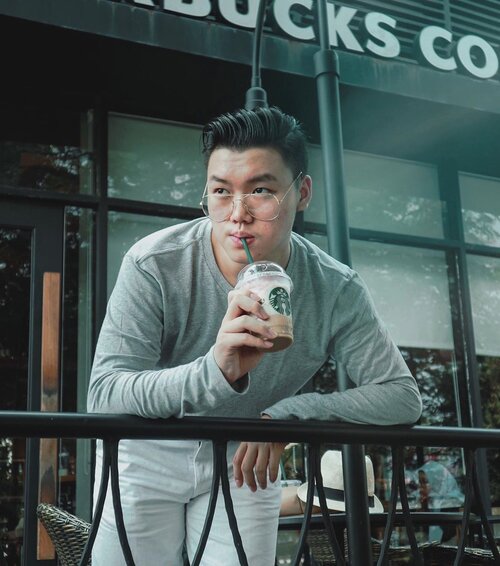 Getting bored with your daily wear street style? Well, this one tip might helpful for you.•In case of your street daily look is somehow a bit too plain or basic, you can wear some accessories like, engraved bracelet, white gold ones, or maybe a clear glasses would work if you're feeling for a bit too street casual-ish looking.––Anyway, I hope from now, you guys can be more aware about small little details on your look. Whether it's an accessory or anything, because some small additional detail matters.•Plus, this is a throwback picture. And by the way, what things are matter the most to you when it comes in fashion?••••
#fashionportraits
#portraitsmag
#whpstyle
#streetwearculture
+ View more details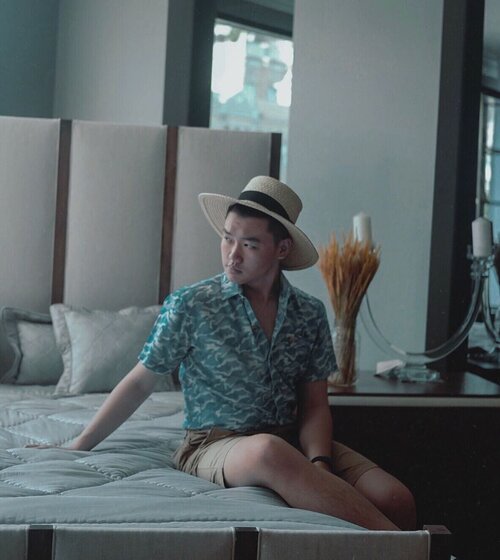 This is a throwback of the moment about 6 or 7 months ago. The time when, I feel like everything's not in the right place to think about, all about hustling too much. It is also weird to always wait for something that impossible to be happen, like: an impossible dream, goals, lifestyle, and many more. And back in the day, I used to binge watching lots of videos on YouTube to reveal my stress,
even until now.
–
But my recent excitement when I binge watch all the videos, I recently feel like, watching an automotive reviews are amazing. So, I head on to @bryan_willson423 's YouTube channel. And yeah, I think u should too:). •
•
•
•
#menfashionpost
#fashionbloggerindonesia
#fashionmenstyle
#wiwtmens
#whpstyle
#clozetteid
#theshonet
#menswearguide
#menfashionmix
#mensfashionposting
#igstyleblogger
#asianmen
#asianmenstyle
#dandystyle
#retrodandy
#urbanfitters
#ijulwardrobe
+ View more details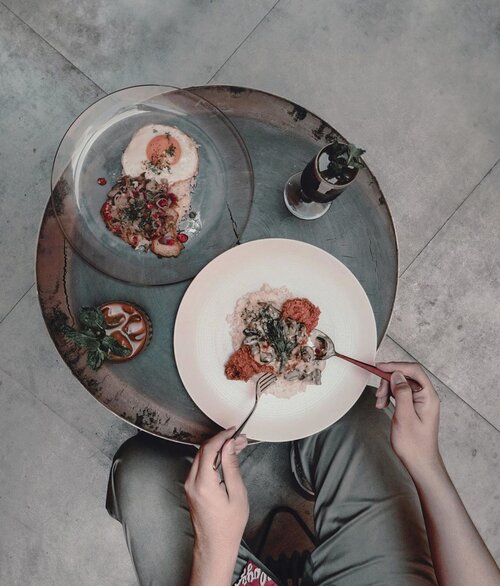 Have a great lunch everyone 🥙. //You might wonder, "what's the best food to eat to keep my tummy's small" well, the answer is......."just eat dear, because it's a lunchtime". Tell me your lunch today:) 💕 .......
#jktfoodie
#clozetteid
#theshonet
#whpstyles
+ View more details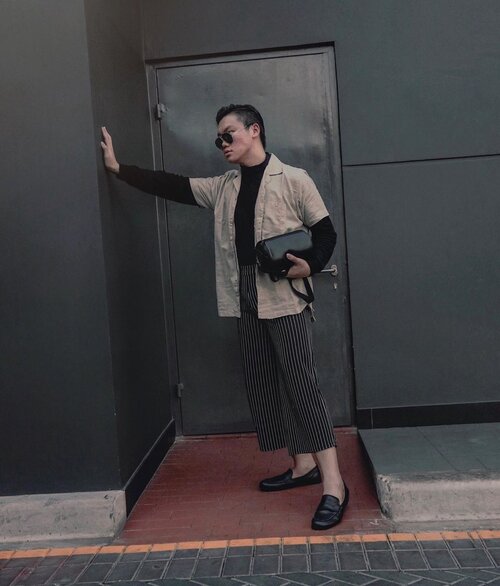 + View more details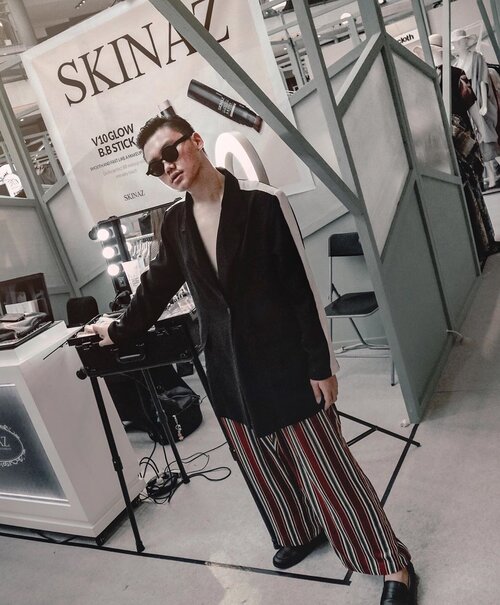 + View more details

loading ...
Back To Top