loading...
Search
97 RESULTS FOR WIFE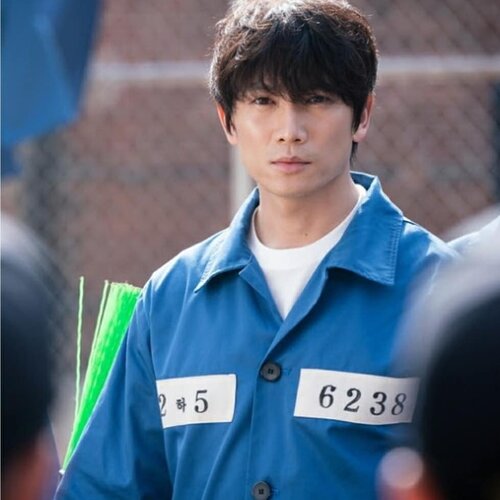 Ji Sung, nama salah satu aktor favorite saya, karena belum pernah gagal memerankan karakternya. Pertama kali melihat Ji Sung saat dia memerankan 7 karakter sekaligus di Kill Me, Heal Me tahun 2015, setelah itu dia memerankan berbagai karakter dengan baik, menjadi pemimpin agensi artis yang harus selalu berpikir positif walau kenyataan tidak selalu baik di Entertainer, menjadi pengacara yang dituduh membunuh istrinya sendiri di Defendant, hingga menjadi suami yang merasa dirinya sangat menderita karena salah menikahi wanita di Familiar Wife.Kali ini Ji Sung akan memerankan peran sebagai dokter yang terkenal dengan sebutan dokter 10 detik karena berhasil mendiagnosa pasiennya hanya dengan mengamati selama 10 detik. Drama ini dibuat berdasarkan novel berjudul "On Hand of God" karangan Yo Kusakabe yang juga terlibat didalamnya sebagai penulis naskah.Udah lama kan ya nggak share sinopsis drakor disini 🤣 cek link hidup di bio ya kalau mau baca sinopsisnya. Btw yang suka nonton drakor lagi nonton apa niii? Butuh asupan dedek gemes yang uwuu2 donk, kemarin liat abang icang di melted me softly kok agak kurang greget ya ceritanya.
#sinopsisdramakorea
#sinopsisdrakorindo
#sinopsiskoreandrama
#jisungoppa
#drakorterbaru
#drakor_id
#clozetteID
+ View more details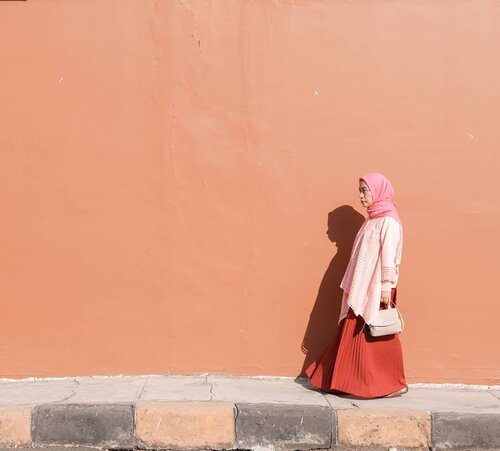 + View more details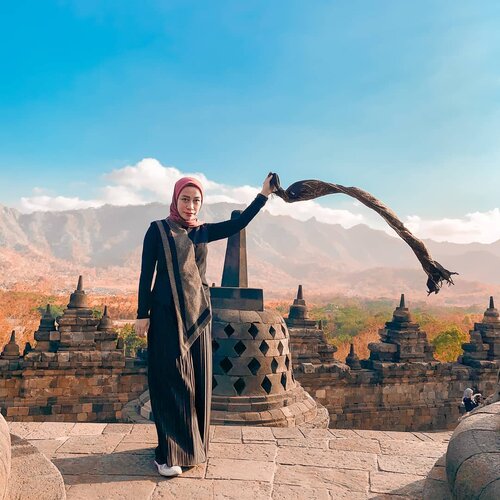 #fillyawiebercerita-
The cure of unsecured -. " Be kind for everyone you meet is fighting a battle you know nothing about. Be kind, always".Ini adalah salah satu quotes yang saya sangat sukai dan menjadi self reminder bagi diri sendiri..Banyak dari manusia zaman now mudah sekali berkomentar, hanya dgn melihat sebuah gambar di media sosial kadang orang bisa merasa mengenal dan tahu seluruh cerita hidupnya. Berkomentar dengan ringannya, dah kayak malaikat Roqib dan Atid aja, paham bener setiap detail perbuatan orang lain. .Ya Social media telah membuat hidup kita menjadi konsumsi publik, kita suka atau tidak, sadar atau tidak. Walaupun begitu bukan berarti orang berhak seenaknya berkata, mengomentari sesuka hati. Karena semua ada etikanya..Tahu kah kalian wahai netizen, sebelum kalian sibuk komenin hidup seseorang, ss gambar orang lain untuk jadi bahasan di grup chat atau sekedar bahan tertawaan saja..Sebelum kalian komen, kita nih makhluk yang paling lemah kalau sudah urusan bertentangan dan bertengkar dengan diri sendiri. We have sustainable fight and Battle with our self esteemed, battle for feeling not good enough as a wife/mother, battle with double chin, battle with size and so on..Sebelum orang lain meruntuhkan pertahanan kita dengan perkataan "qo anaknya belum bisa tengkurap sih?", " qo belum usia segini belum menikah?" dan lain sebagainya..Kami bahkan telah memborbardir pertahanan kami dengan segala macam pertanyaan yang menusuk seperti itu. "gemana kalau tetangga ngomong ini..". "gemana kalau sodara nanya kapan kawin?", gemana gemana gemana.....Obat dari Unsecured adalah merasa diterima dan akan baik-baik saja walaupun hidup kita ternyata berbeda dengan orang kebanyakan. .Everyone fight their own battle, so be kind and careful with your word. Karena Menjadi baik itu bukan hanya tentang memberi tapi juga tentang mencoba untuk mengerti dan merasakan kondisi orang lain..Berbuat baiklah dalam ucapan dan perbuatan. Dunia boleh menggila, tapi kita jangan. Karena action dimulai dari diri sendiri..Agar jangan sampai ada
#sulli
atau
#joker
yang lainnya..X.OAwie.📸 @ashraf_suhaimi
+ View more details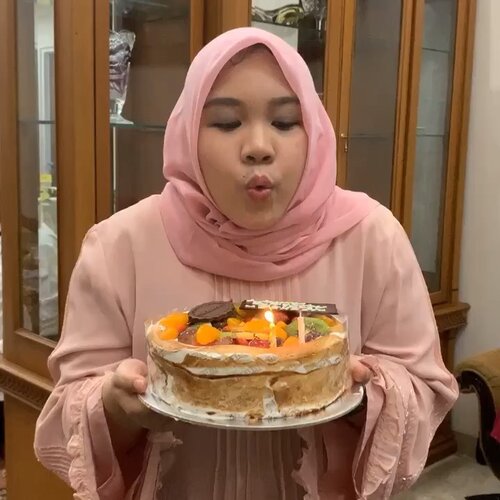 Alhamdulillah, alhamdulillah, alhamdulillah. What more I can say for my 26th birthday, I got to celebrate it with my beloved family and friends who are dearest to me. My first birthday as a wife and we're about to start a new phase in our life by moving in to our own place. Officialy 26 years old and citizen of Cinere 🎂🥳.Thank you for all the birthday wishes and gifts, all the best for you too!.
#birthday
#virgo
#blessed
#clozetteid
+ View more details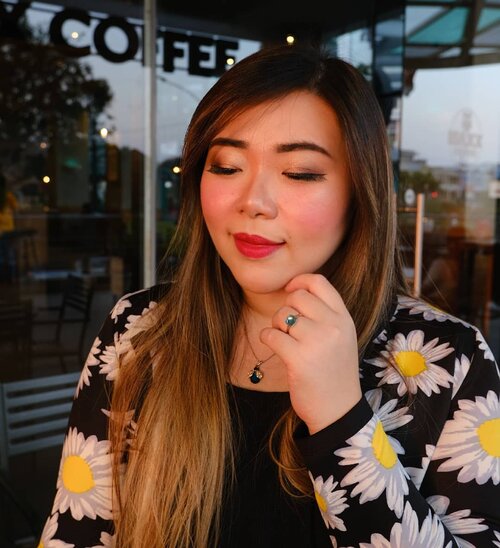 + View more details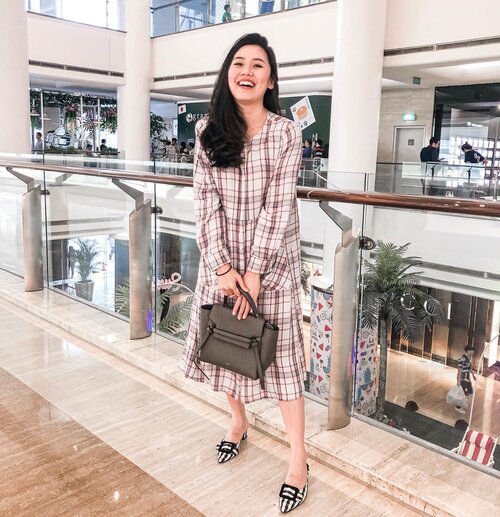 Why it is important that moms take time (or be given time) to dress up and self-pamper.
Some people say we gotta look nice for our husbands, because "men fell in love thru their eyes" atau kasarnya laki-laki lemah di mata. That's fine, if that works for you, no judgment here. Me, I don't wanna put that kind of pressure on myself. (Sorry husband 😛, but bear with me and you'll see what I mean). For me, dressing up is important because it makes me happy. Looking nice and gathered puts me in a good mood. And when I'm happy, I'm better equipped to play my role as a wife and a mother. When I'm happy, I radiate joy in our household; and my husband and kid will be better taken care of.
Note that "looking nice" does not always mean wearing some statement dress you're not really comfortable in, putting on a full make-up or even getting mani-pedi. Whatever works for you! If a full-on make up makes you feel your best, great. If merely putting together a cute outfit gets you there, awesome. The point is: know what you need (usually it's what we used to do when we were younger and before we had kids) and give yourself time to do it.
In fact, this encouragement applies to other activities as well. Cooking, reading, traveling, exercising, even working. Make time for any activity you're passionate about or fond of. I emphasize dressing up and pampering in this post simply because it's one of those activities we girls like to do but often feel bad for making "too much" time for while we have a baby to tend to.
I say all this because as mothers our instinct is to put another person's (i.e. baby's) happiness first, and with the gazillion baby needs we tend to get caught up in a mess and forget about our own needs. So here's a reminder to you: 🔆 Be happy first, so you can grow a happy family. 🔆
#clozetteid
#ootd
#momblogger
#selfcare
#loveyourselffirst
#mamadaily
#honestlymothering

+ View more details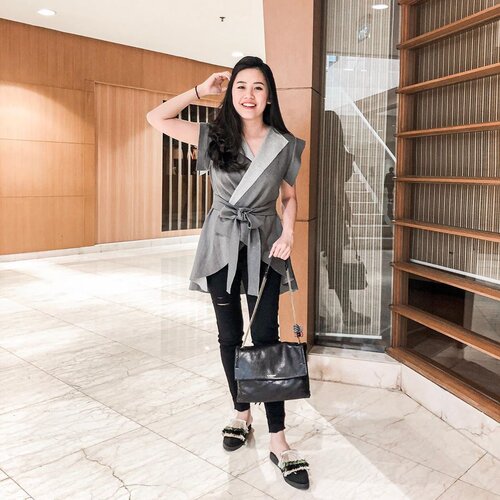 Today at church the preacher talked about how marriage isn't easy. Both husband and wife must put in efforts supaya bisa terus rukun, karena kalau ada kerukunan di situ Tuhan akan perintahkan berkat buat kita. Happy Sunday y'all!
.
This very chic nursing-friendly kimono is from @berrybenka 🖤
#clozetteid
#ootd
#lookbookindonesia
#ootdmommy

+ View more details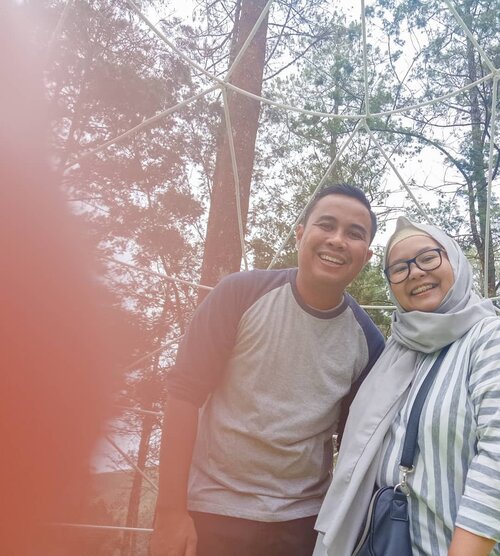 Hello I'm back! 😂😂 Pengennya aktif tapi kadang life gets in the way. So what happened? Semuanya sakit dan ga enak badan secara bergiliran 😂 Jadi dimulai dengan post stock foto dari liburan kemarin aja. Memang sehat itu suatu hal yang patut kita syukuri setiap harinya ya ❤️ .Anw Rio mana di foto ini? Dia yang foto 😆 plus kan ada efek bokeh bokeh (padahal itu tangannya nutupin kamera HAHAHA) 😂 lumayan kan ya bisa foto berdua @pradana.arga lagi hihi. .Rio emang lagi suka foto foto. Waktu liburan kemarin dia bikin vlog ala ala dong. Omg 😂😂 akhirnya saya juga memutuskan buat beli kamera anak ala ala yang bisa buat foto video (katanya). Siapa tau hasilnya bagus bagus kan hahaha 😆😆 Kalau kalian anaknya lagi hobi apa? .------.
#clozetteid
#clozettedaily
#ootd
#family
#husband
#wife
#love
#mudik2019
#oppof11
#loveyou
#loveofmylife
#latepost
#hijab
#hotd
#hijabdaily
#dailyhijab
#couple
#marriagegoals

+ View more details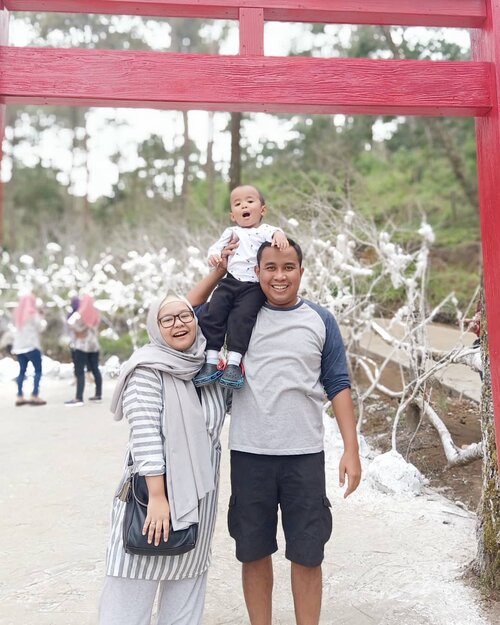 + View more details

loading ...
Back To Top