loading...
Search
1,399 RESULTS FOR WOMAN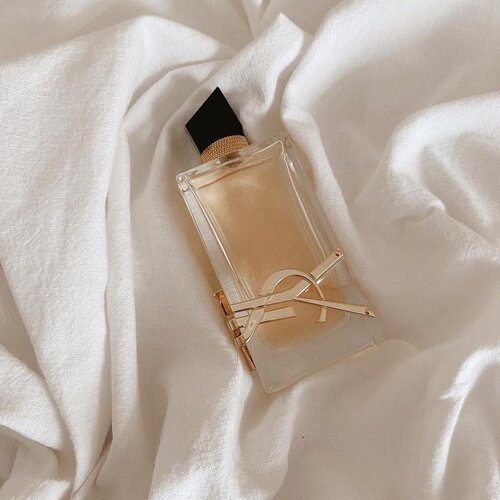 + View more details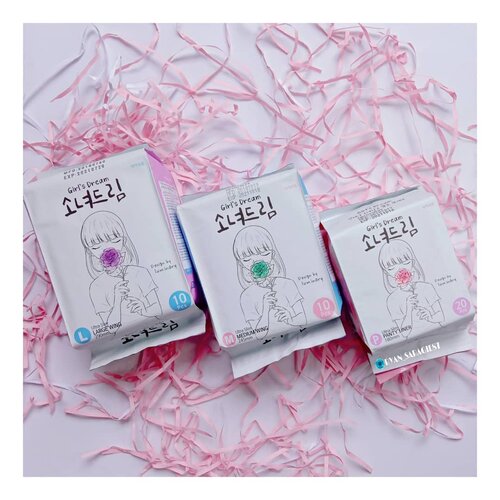 Setelah sekian purnama menanti finally paket dari @0.8l_indonesia ini bisa mendarat dengan slamat sampe ketanganku gaiz 😀 dan mereka kirimin aku tiga produk Sanitary Pads a.ka.a pembalut dari brand Girl's Dream.Adapun ketiga produknya yaitu 💜Girl's Dream Ultra Slim Large Wing dengan ukuran 290mm 💙Girl's Dream Ultra Slim Medium Wing dengan ukuran 245mm❣️Girl's Dream Ultra Slim Panty Liner dengan ukuran 180mm.Dikemas kedalam plastik yg cukup tebal, sehingga dpt melindungi isi didalamnya. Dibagian packaging terdapat gambar kek ilustrasi gadis & juga bunga gitu, keliatan cute & cukup mencuri perhatian. Ukuran kemasannya juga cukup mungil so cocok juga buat dibawa travelan gitu.Klaimnya terbuat dari 100% Kapas, mengandung Natural Gel, Bebas dari Cholorine, Fragrance, Pewarna, Zat Berbahaya, Desain super tipis, Cepat Meresap Fleksibel & Aman digunakan setiap hari. Pembalutnya sendiri dilengkapi sayap dibagian kanan & kiri dan bentuknya sama kek pembalut pd umumnya sih cuma dia emang super tipis banget tp tenang aja walopun tipis dia gak bakalan mudah robek kok. Dan untuk panty linernya aku cukup kaget sih cos ukurannya cukup lebar dan panjang dibandingkan panty liner yg pernah aku gunakan sebelumnya.Disini aku udah pake ketiganya baik pembalut & juga panty linernya, jujur aku suka banget cos dia emang benaran tipis banget, udah gitu ringan kek gak lagi pake pembalut gitu. Udah gitu gak mudah geser, gak nimbulin iritasin dan gak bikin lembab juga. Daya serapnya lumayanlah kalo menurutku, cuma dihari pertama atau lagi deras derasnya 🌧 jujur aku rasa kurang nampol soalnya masih menimbulkan sedikit kebocoran & untungnya gak parah sih. Nah...yang aku kurang suka dr pembalut ini dia masih mengandung gel gitu & gelnya juga lumayan banyak banget sehingga agak sulit waktu dibersihkannya. Selainnya aku oke oke aja sih buatku 😍.Oh iya...aku juga dikasi hadiah strap masker loh....
#GirlsDream
#Cottontopsheet
#SanitaryNapkins
#Menstrual
#SanitaryPadsforWoman
#SanitaryPadsforWoman
#SanitaryPadsWithWings
#UltraThinPads
#HavyFolw
#LOHAS
#공팔리터
#08L
#Clozetteid
#소녀드림 #생리대 #손면생리대 #블로커 #뷰티블로거 #뷰티스타크램 #일상스타크램

+ View more details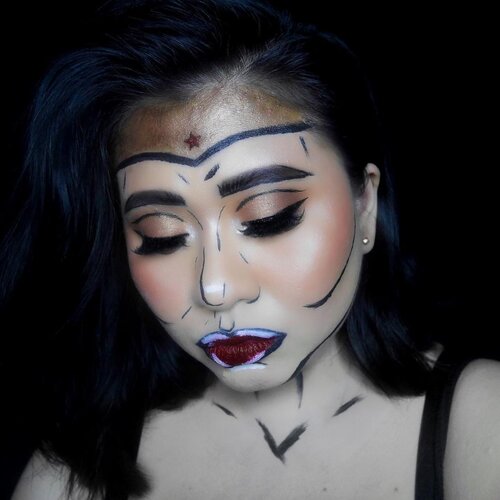 Bukan karena Bucin, tapi Midnight Affair Eyeshadow Palette @esqacosmetics x @paola.serena is really fun to play with!
Very blendable, very pigmented, nyaris no fall out, very versatile, pokoknya warnanya indah-indah banget.
Kayak yang di foto ini, aku bikin 3 looks dari Eyeshadow Palette ESQA x Paola :
Look 1 ~ Aku pake warna Gold-nya buat Wonder Woman makeup kemarin.
Look 2 ~ Buat eyelids, aku pake warna duo chrome. Terus eyelinernya yang kanan pake eyeshadow warna Midnight Blue, yang kiri pake eyeshadow warna Black Sequin 🖤
Look 3 ~ Ini makeup pertama kalinya pas punya eyeshadow palette ini. Lol, emang udah nafsu ceritanya. Waktu itu mikirnya, "pokoknya gw harus cobain semua warn di mata gw!".
Ya gitu deh, kalo mau lebih lengkapnya ada di kikicasmita.com yah
#kikicasmitaBlog
🤗 Cari aja link-nya di Bio aku 🖤
•
•
•
#clozetteid
#socobeautynetwork
#esqacosmetics
#esqaddicted
#esqaddict
#eyeshadow
#eyeshadowpalettes
#witchcraft
+ View more details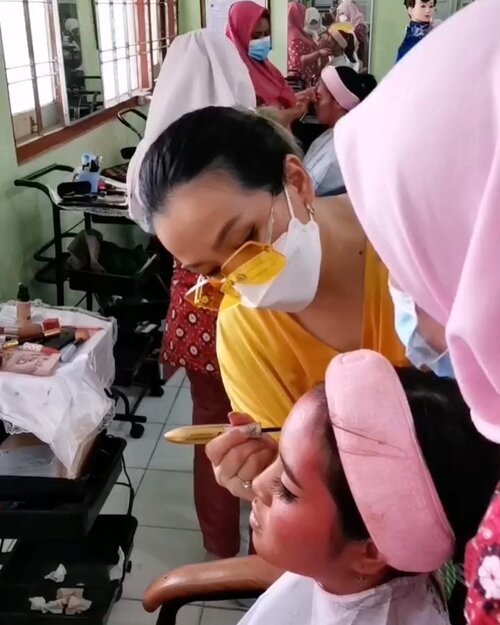 + View more details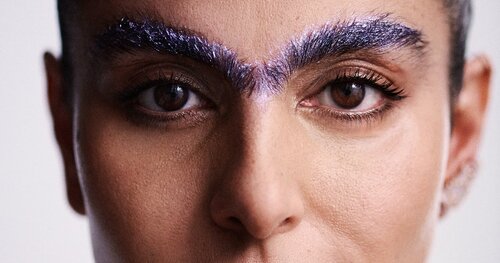 Shari Siadat is an Iranian-American who, after being bullied as a child for looking different, is encouraging others to break beauty norms with TooD.
Simak juga artikel menarik lainnya di Article Section pada Clozette App.

+ View more details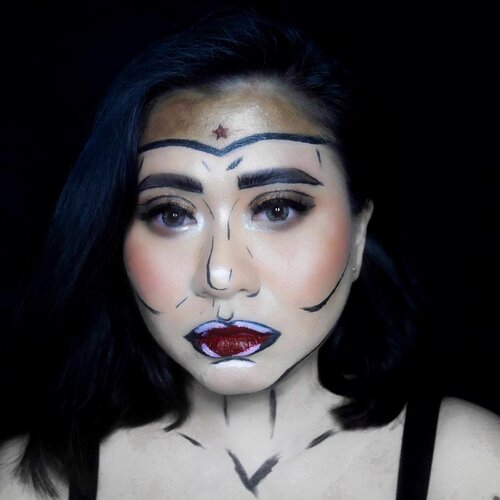 This world was a beautiful place just as it was, and you CANNOT have it ALL. You can only have the TRUTH, and the truth is ENOUGH. The truth is BEAUTIFUL. - Diana Prince, @wonderwoman 1984 A lil' disappointed with the storyline @wonderwomanfilm. But i just can't deny how great the VISUAL is. The SOUND and the PEOPLE! I love 'em ; @gal_gadot @chrispinenews @reyreyterry_official, EVEN THE ICONIC @reallyndacarter WAS THERE! OMFG!!!!! 🥺🥺🥺♥️🖤
#KicasxMovieMake
up ~~Foundation : @wardahbeauty Lightening Liquid Foundation, 03 Ivory & @kryolanindo @kryolanofficial TV Paint Stick 070Eyeshadow: @esqacosmetics x @paola.serena Midnight Affair & White LiesEyeliner : @maybelline Line Tattoo High ImpactEyelashes : @aiglowlashes WSP (2layers)Lips : @mokomoko_id My Precious Lip Cream, Lush Red•••
#clozetteid
#WonderWoman
#wonderwoman1984
#wonderwomancosplay
#ww84
#crazymakeups
#100daysofmakeup
#makeupisart
#theartistedit
#movie
#moviequotes
#moviereview
+ View more details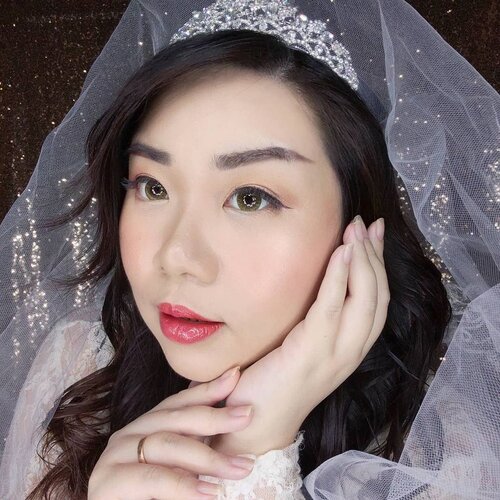 I am super happy with how my Korean Bridal look turned out, even though i only spent 20 minutes on my makeup as it's actually super soft and simple - i did spent almost and hour struggling to curl my hair because i didn't want it to be straight as always. Must look special on your wedding somehow, no? Hahahaha.Out of all the makeup collabs so far, i think i spent the most money for props of this one 😏 : 40k for the tiara, 20k for the veil (both are used for 2 looks already) and 35k for the bouquet - hahaha 95k is already considered a lot for this stingy woman 😛.Ofc, everything is smoke and mirror, i was wearing my favorite duck patterned shorts underneath and my "wedding dress" is an old lace top from Forever 21 that my maid and searched high in low earlier because it was missing in my black hole of a dresser, but i already made up my mind to wear it for the look so thank God it showed up and i'd say i make the right decision 😛.
#makeuplook
#weddingmakeup
#koreanweddingmakeup
#BeauteFemmeCommunity
#SbyBeautyBlogger
#clozetteid
#startwithSBN
#socobeautynetwork
+ View more details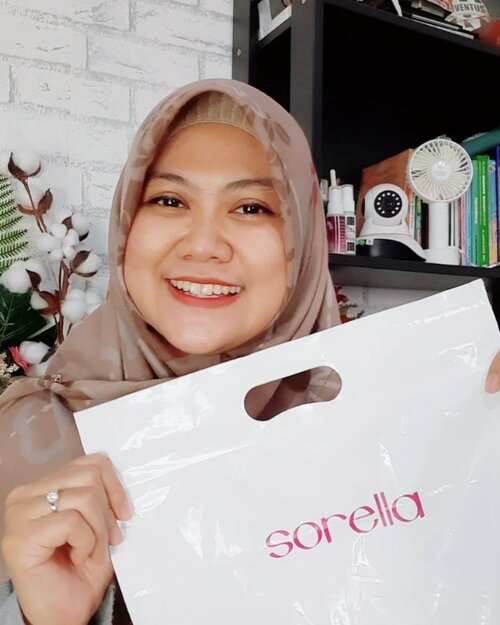 Pakaian dalam nyaman itu penting banget buat kita para wanita. Selain nyaman, model desainnya juga harus cantik dong!Nah aku baru aja belanja underware kece dan berkualitas nih dari @sorella.id aku beli satu set bra dan panty, ya ampun suka banget deh sama produknya.Untuk Bra nya aku pilih yang Perfect Lift Wire Free, dia tanpa menggunakan kawat namun tetap bisa menyangga dengan baik dan tentunya nyaman banget saat dipakai. Menggunakan material berkualitas dan lembut dikulit. Pantynya pun gak kalah kece deh, bahannya premium, nyaman dan gak bikin panas atau gerah.Gengs yuk ikutan juga
#SorellaWomanHunt
dan belanja di sorella @amandatydes @mude_mudrikah @erina_julia @travelgalau @grandysofia
#TrueInnerBeauty
#SorellaWomanHunt
#review
#underwarebranded
#underwarewanita
#ClozetteID
#ClozetteIDReview
#clozettereview
#yesreview

+ View more details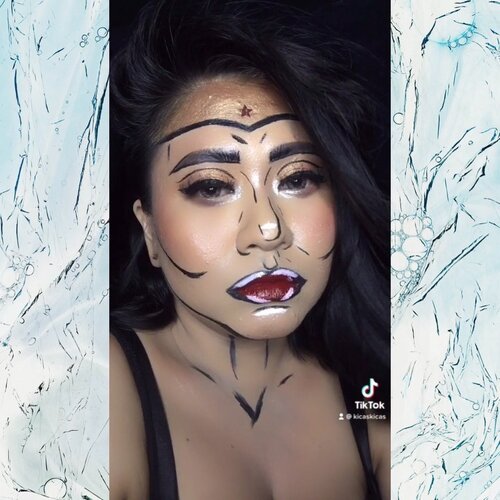 + View more details

loading ...
Back To Top