loading...
Search
1,163 RESULTS FOR WOMEN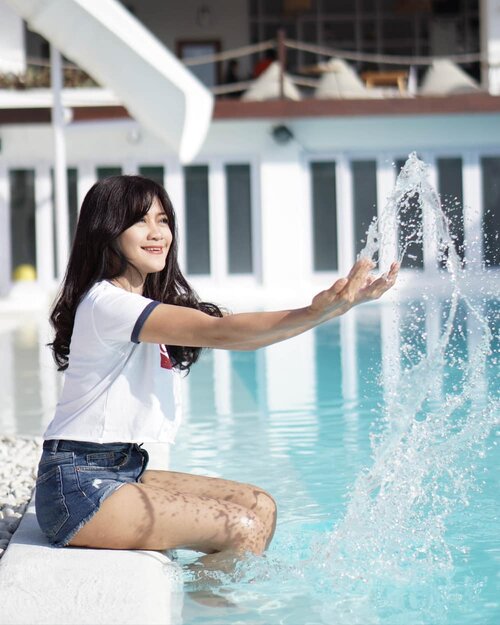 Pernah lihat meme dengan caption "Why women live longer than men"? Nah, kalau soal hidup dan mati, bisa jadi "why parents could live longer than their millennials & adrenaline junkies kids" cocok buat saya.😆.Dengan lifestyle saya yang sangat menikmati hidup, suka solo traveling, bahkan nyerempet bahaya dengan alasan adrenaline junkies, tentu fisik mudah jadi taruhannya, belum lagi makanan yang serba instan, resikonya lebih besar dari lifestyle orang tua saya. 😁.Saya sadar, harus prepare untuk segala hal yang bisa terjadi, termasuk kemungkinan terkena penyakit kritis meskipun sudah menghindari yang tidak sehat. .So, saya berpikir untuk wajib memiliki asuransi penyakit kritis, meskipun selama ini sehat-sehat saja, jadi kalau ada apa-apa, tidak akan jadi beban secara finansial untuk keluarga. .Mencoba memilah berbagai tawaran, pilihan saya jatuh pada asuransi fleksibel yang paling cocok dengan lifestyle serba digital & serba mager.😄.Saya pilih Flexi Critical Illness dari
#AstraLife
yang memberikan perlindungan untuk penyakit kritis yang umum terjadi di Indonesia, yaitu jantung, stroke, kanker, termasuk kanker tahap awal..Alasan pilihan jatuh ke @astralifeid adalah karena nyaman, aman, dan..ramah dompet, karena tidak ada pemaksaan besarnya premi. Preminya bisa disesuaikan dengan dompet kita banget. Paling menyenangkan, apply dan bayar preminya bisa dilakukan secara online di ilovelife.co.id tanpa harus offline meeting! Cocok buat yang mager ngurusin beginian..Bisa dibilang, Flexi Critical Illness ini asuransi penyakit kritis termurah di Indonesia yang bisa kita
#AturSendiri
besar preminya sesuai perubahan risiko hidup kita (misalnya diubah premi per-tahunnya, dan bisa diperpanjang hingga usia 85 tahun)..Kita bisa dapat perlindungan hingga 2 milyar tanpa perlu pemeriksaan medis juga, loh. Plus, ga ada potongan biaya berlebih yang harus dikeluarkan lagi! Keren, kan! .Makanya..buat generasi mager penganut adrenaline junkies yang
#LoveLife
& ingin jalani kehidupan paling luar biasa tanpa worry..yuk, apply sebelum terlambat.😉.Baca juga pengalaman apply asuransi Jiwa Flexilife dari
#Astralife
di artikel blog saya (klik link di bio).😚
#clozetteid

+ View more details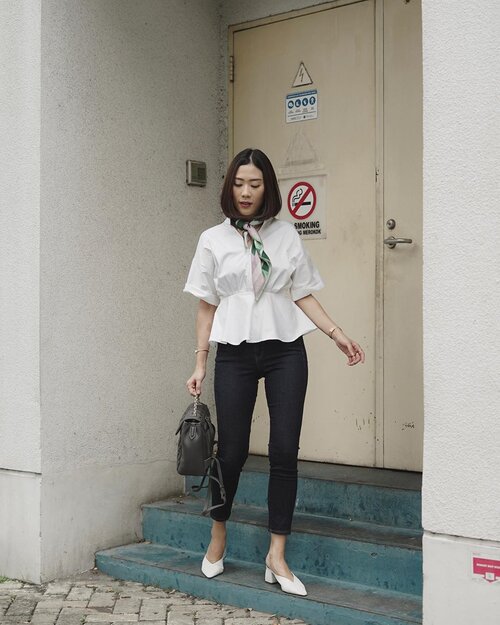 simple but stylish! ✨
salah satu
#lokalbrandindonesia
favorite aku, why ? ———
great material dan affordable price, selain itu top dari @shopbybora gampang banget untuk di mix-match.
secara aku ga feminim2 banget, jadi combine dengan jeans aja udah looking good and chic, is it ? 🌹 (swipe left untuk detail top nya👉🏼👉🏻)
#BoraWomen

+ View more details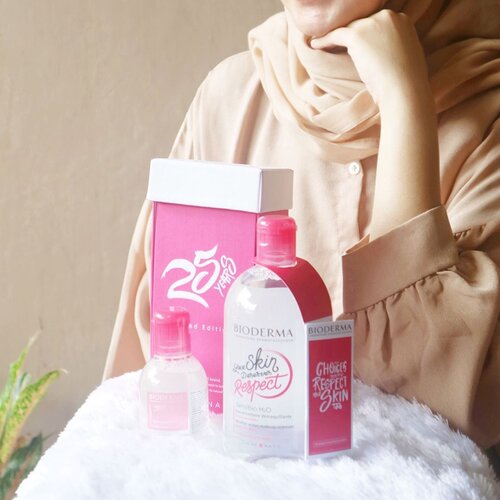 ✨25 YEARS OF BIODERMA SENSIBIO H2O✨I've been using Sensibio H2O Micellar Water from @bioderma_indonesia as my skin care since 2016. As a worker and blogger, Its important to always cleansing and keeping the healthy of my skin with the right product.Sensibio H2O is the right cleanser that removes not only makeup but also a pollution. Sensibio H2O offers an ideal solution for all skin types, especially for sensitive skin like my skin condition.And now, Bioderma has decided to celebrate the choices that women take in their lives through Sensibio H2O Special Edition. Let's Celebrate
#25YearsAnniversary
of Bioderma with
#RespectMyChoices
and
#RespectMySkin.
#BiodermaIndonesia
#SensibioH2O
#SensibioTonique
#BiodermaXClozetteIdReview
#ClozetteIDReview
#ClozetteID

+ View more details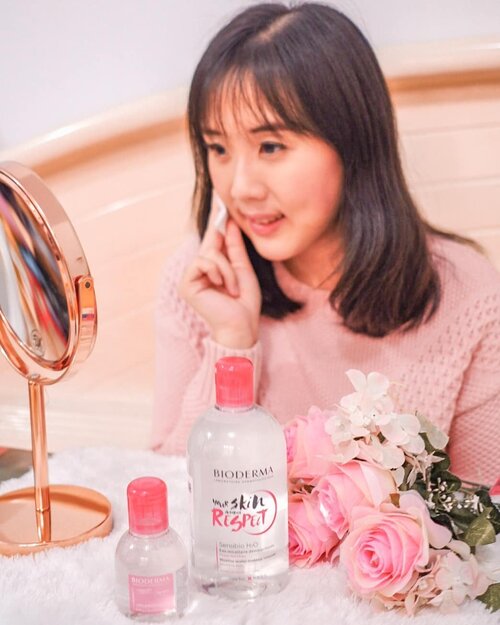 + View more details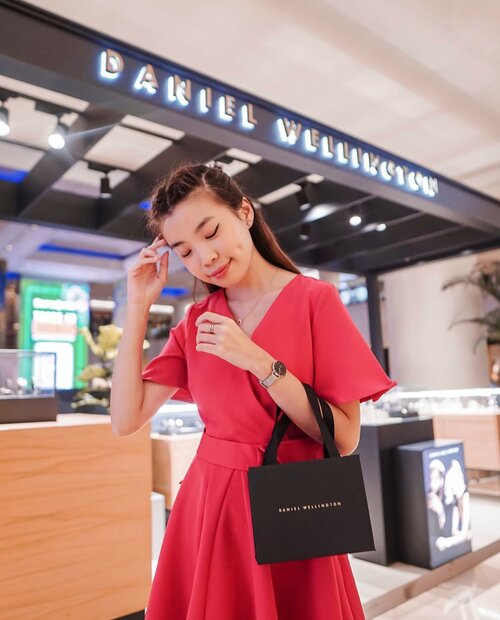 + View more details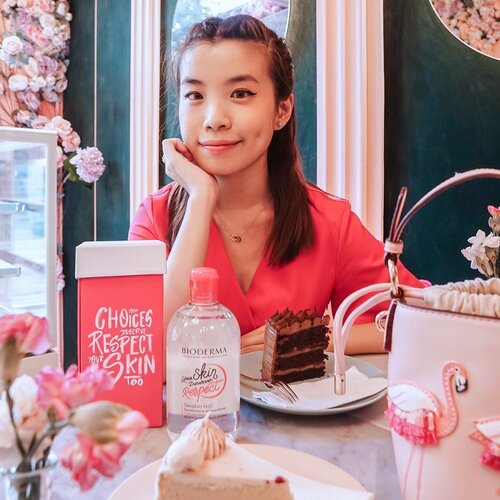 Dear self, it has been a while since I write to you ! I thank you for hanging on in difficult times, pushing on and courageously moving on. Thank you for not giving up! I've never regretted any decisions that I've made in my life cause it has shaped me into the person I'm today. I'm striving to be my better self every single day but embracing myself fully gave me the power to walk into the unknown confidently. I constantly choose @bioderma_indonesia Sensibio H2O micellar water cause it makes my skin happy. This year, we mark 25 YEARS OF SENSIBIO H2O MICELLAR WATER 💦 as we celebrate women strength, mindfulness towards themselves and others
#RespectMyChoices
#25YearsAnniversary
#BiodermaIndonesia....
📸 @priscaangelina

+ View more details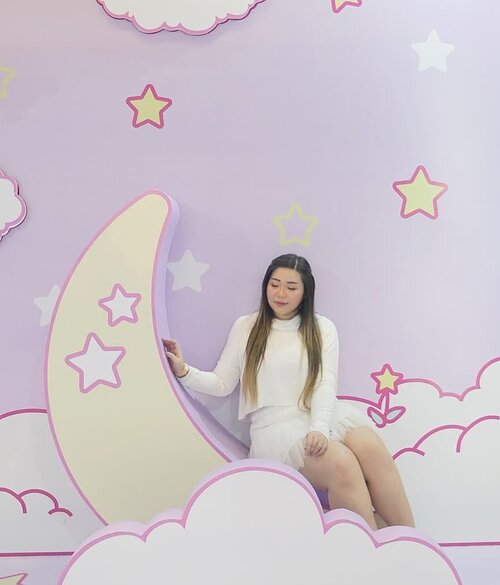 + View more details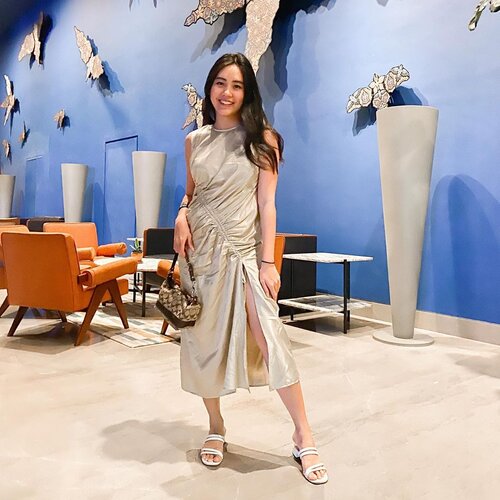 Yes, my birthday coincides with International Women's Day! So to everyone who wished me a happy birthday, and those who didn't, happy belated International Women's Day!
Dress by @shopatvelvet
#birthdaydress
#clozetteid
#ootd

+ View more details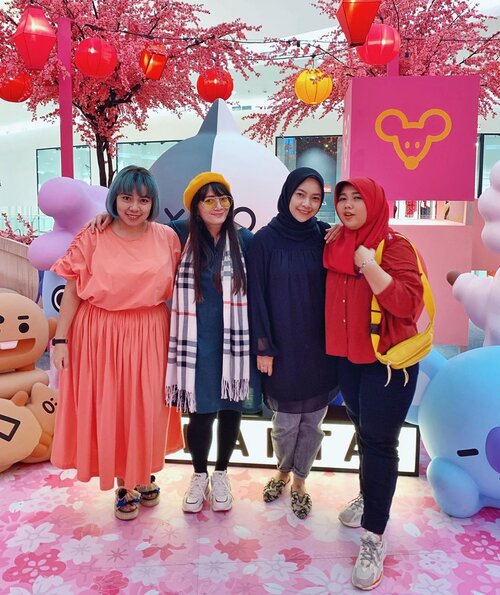 + View more details

loading ...
Back To Top