loading...
Search
15 RESULTS FOR WOMENSUPPORTINGWOMEN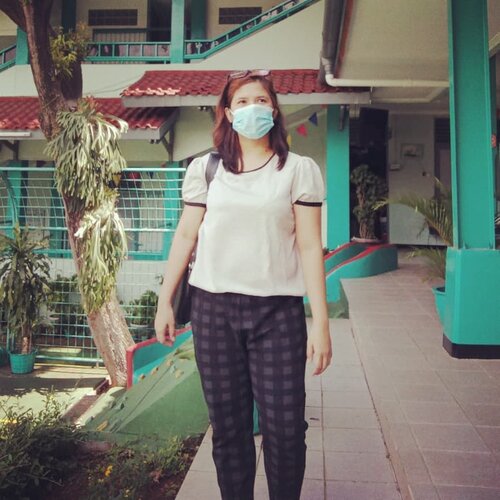 March 8th - we celebrate International Women's Day. Yang gw suka dari bulan ini @clozetteid juga lagi punya campaign
#ladyboss
. Because we believe every women is a boss of their own. Eventnya bagus banget buat para perempuan karena akan ada interactive discussion sm Psychology & business professional juga 😍 uda gituu, worth-it bgt deh. Cuma bayar 75rb uda dapet produk sponsor yang kecee abis
#clozetteid
#ladyboss
#internationalwomensday
#womenempoweringwomen
#womensupportingwomen

+ View more details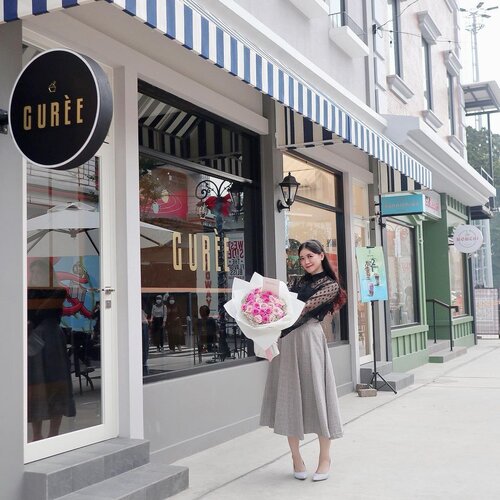 + View more details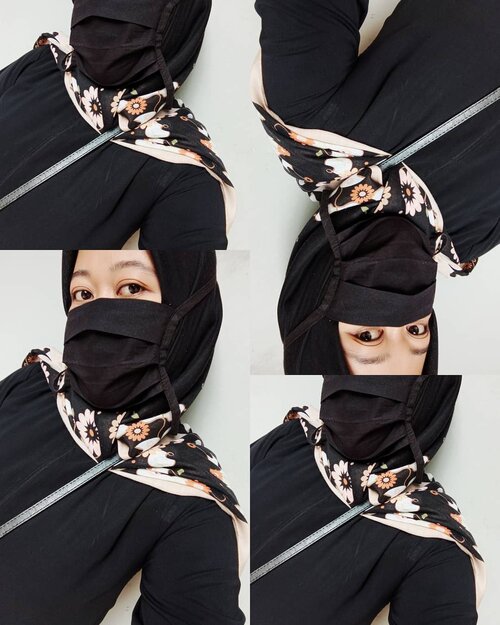 Senin kedua di bulan Maret, sirup dan kue kaleng udah mulai banyak yang promo di supermarket tuh. Sementara kamu masih gitu-gitu aja. Eh bentar, yakin masih gitu-gitu aja?Untuk kita semua yang sedang berjuang tentang hal apapun itu, jangan lupa untuk selalu memberi apresiasi pada setiap langkah baik yang sedang kita perjuangkan. Sekecil apapun itu, selambat apapun itu. Karena seenggaknya kita nggak terus diam ditempat kan? Jangan putus berdo'a, berusaha, dan bersyukur. Karena diri kita sendirilah yang tau udah sejauh mana kita berjuang. Selanjutnya masalah waktu serahkan Pada Yang Maha Kuasa.
#clozetteid
#internationalwomensday
#happywomensday
#womensupportingwomen
#monday
#march
#2021
#blogger
#lifestyleblogger
#mantrianarani

+ View more details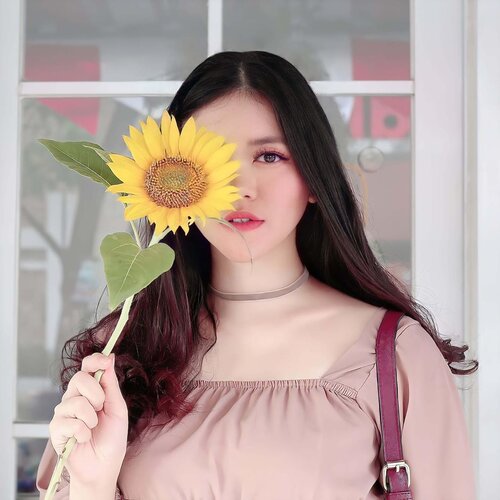 "An open letter to every woman out there" 💌 Dear ladies, we may not know each other's name or story, but I do understand that in life there are happiness, sadness, and struggle. I'm going to do my best to tell you what I wish someone would have told meYou are beautiful. I don't need you to look in a mirror or take a before-after photo. Something and someone created you, just you in this world. Let's be honest, life means so much more than the bodies we borrow. You are uniquely different from every man and woman in this world and that is the definition of beautyYou are smart, you were gifted with the ability to sense, perceive, and think. That's amazing. You control your every thought, every action, every decision, and I'd like you to own that. You are powerful. No one can tell you what to do or who to be, because you make those decisions. Make them countYou are somebody's definition of everything they want to be. It may be for just one thing, but that one thing is important. It means you have something that they do not have. So share what you have with the world, and don't hold anything back. You have the potential to make a difference for someone out thereI can talk and compliment you all day long but I alone cannot give you self-esteem. Part of that is up to the people you surround yourself with. Ultimately, others opinions of you can make or break you, but only if you let them. The most important part of it is up to you. You define your own self worth.At the end of the day, happiness really what it's all about. Here's the thing about happiness: it's not everything, and yet it's still as equally important as love, hope, faith, trust, determination, responsibility, confidence, and even a good dose of stress every now and then. But don't forget to strive for that balance — that perfect recipe that makes you believe you've been successful. It will come in time 👼🏻.....
#selfpotrait
#sharingiscaring
#encouragement
#positiveaffirmations
#spreadpositivity
#spreadlove
#womensupportingwomen
#asianblogger
#ulzzang
#clozetteid
#dreamy
#feminime
#beautyenthusiast
#얼짱 #일상 #데일리룩 #셀스타그램 #셀카 #인스타패션 #패션스타그램 #오오티디

+ View more details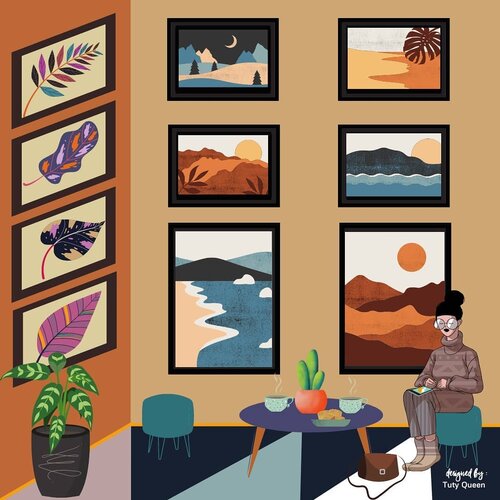 + View more details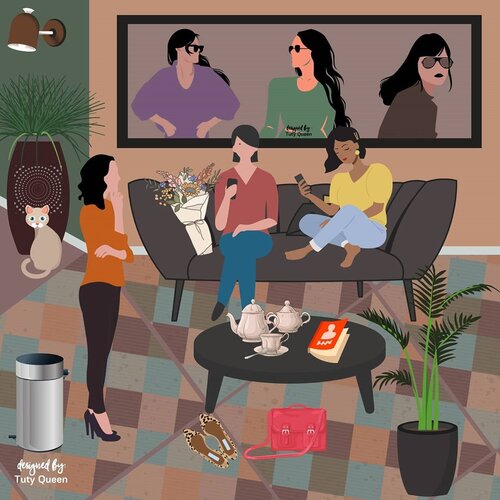 + View more details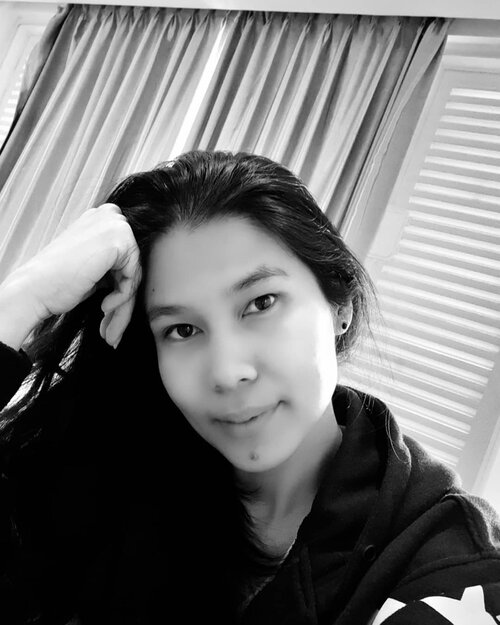 + View more details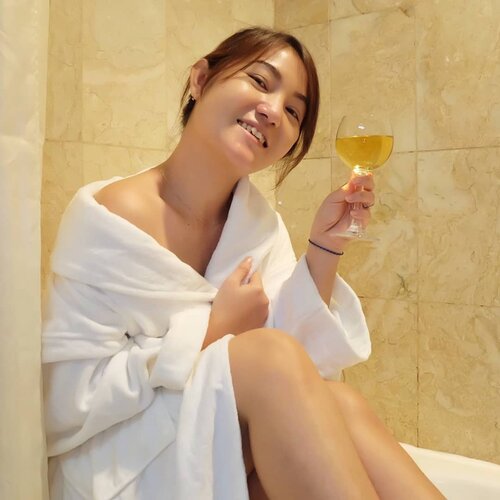 + View more details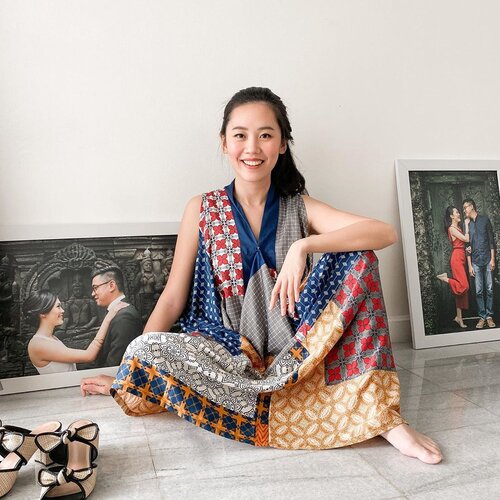 Wearing beautiful Batik dress @batikkammi - swipe to see details! Selamat Hari Raya Idul Adha bagi teman-teman yang merayakan yaa.
Btw mau sharing sedikit.
Kemarin aku ikut webinar tentang peran layanan daycare terhadap perempuan bekerja.
Ternyata populasi di Indonesia itu sekitar 50% nya adalah perempuan, namun hanya 61% dari mereka yang masih bekerja setelah menikah atau punya anak. Penyebabnya kebanyakan adalah 1) stigma bahwa istri lah yang harus mengurus rumah dan menjaga anak atau orangtua dan 2) stigma bahwa mempekerjakan perempuan itu lebih "costly" dibanding laki-laki. Fakta bagi banyak perempuan di Indonesia adalah: selain ada pressure dari keluarga untuk istri tidak bekerja, ternyata juga ada kesulitan tambahan bagi istri/ibu yang mau kembali bekerja setelah beberapa lama break untuk lahiran.
Andaikan perempuan tetap dapat bekerja setelah menikah dan punya anak (bukan bicara soal mau atau tidak ya, melainkan soal dapat atau tidak), bayangkan betapa besar potensi tambahan sumber daya manusia untuk mendukung perekonomian Indonesia!
Sungguh inspiratif banget. Jadi membuat aku berpikir hal-hal apa yang bisa aku lakukan untuk berpartisipasi dalam perwujudan visi itu.
#womensupportingwomen
#perempuanindonesiahebat
#clozetteid
#ootd
#ootdbatik
#ootdindonesia
#batikindonesia
#batikfriday

+ View more details

loading ...
Back To Top