loading...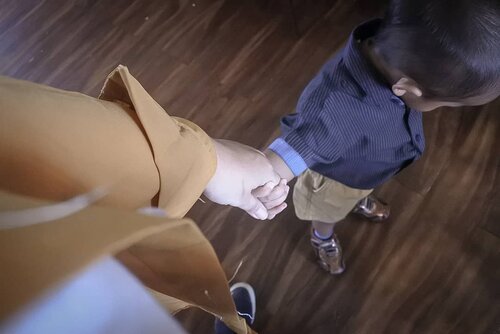 Jadi kemarin pas acara Celebrating 10 years of YLI, banyak banget keluar pertanyaan "Sekarang lagi sibuk ngapain?" dan "kerjaannya apa?" (karena ga boleh nanya kok masih single atau kok gendutan 😂😂😂). .Jadi sekarang saya sibuk ngurus Rio dan rumah tangga. Yap, I am a housewife. Tapi saya juga aktif freelance, ngurus blog sendiri + social media sama ngeasisten dosen/praktikum sesekali. Because I could go crazzzzyyyy if I didn't do anything else besides domestic stuff 😂😂 Butuh sesuatu yang membuat saya sibuk dan berpikir. Entah kenapa saya juga merasa lebih produktif jika saya multitasking (padahal katanya ga boleh begini ya haha). .Alhamdulillah, I got the best of both world. Diberikan support system yang mengerti dan mendukung semua aktivitas (asal dalam batas wajar). Bisa ngurus anak dan rumah tangga (dibantu Bibi PP of course) plus having my own stuff to do that generates additional income. Plus bisa kenal sama orang dari berbagai macam kalangan. ❤❤❤ It is a priviledge I know that not everyone has the chance to have. .But when you get some, you lose some too. Jangan berharap saya tidurnya cukup hahaha. Kerjanya abis Rio dan Bapaknya bobo! Kadang juga saya harus juggling waktu antara kerjaan dan Rio, karena kalau ngurus Rio ya lebih fokus di dia. Kerjaan dinomerduakan dulu. .Rezeki memang akan selalu ada, dalam bentuk dan cara yang berbeda. Tapi kesempatan buat menghabiskan waktu dan melihat Rio tumbuh, hanya sekali seumur hidup. I want to hold his hand forever like this, but one day he will grow up and hold another's hand. So, embrace this moment the very best that we can ❤ .-------.
#mom
#momslyfe
#momslife
#holdinghands
#love
#momandson
#clozetteid
#clozettedaily
#baby
#babyboy
#toddler
#toddlerboy
#satrio22mo
#throwback
#latepost
#22monthsold
#babyootd
#babyboyootd

+ View more details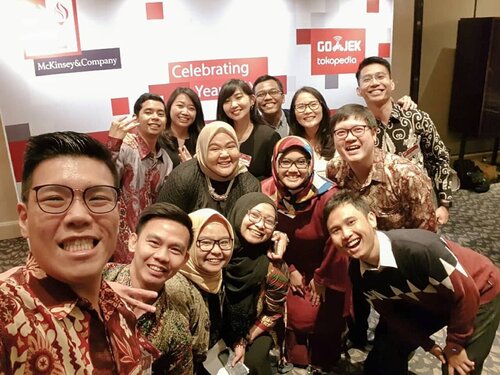 #latepost
about last night ❤ I met them in 2012 in one of the most competitive (only 60 students are chosen across Indonesia++) and rewarding student development program, Young Leaders for Indonesia @youngleadersforindonesia by McKinsey and Company. Alhamdulillah I was chosen as one of the participants for National Wave 4 along with these amazing fellows. .Yesterday's event celebrates 10 years of YLI, which in true fashion embolish the
#10yearschallenge
everyone has been posting about 😂 It's amazing how far the program and the @yli.alumni members have gone. Each and every one working in different sectors but toward one goal, which is to unleash Indonesia 😆 .Even though years has past, I still remember all the PLP, BLP, worksheet and module work that we have gone through. 😂 Hard but rewarding because we get constructive feedback and also get to listen to inspiring speakers during the forum. Not to mention having fun afterwards 😆 so good luck in all of our projects and future endeavours. Till we met again next time ❤ .--------.
#yli
#ylialumns
#ylialumni
#youngleadersforindonesia
#friends
#event
#reunion
#mckinsey
#clozetteid
#clozettedaily
#meetup
#aboutlastnight

+ View more details

loading ...
Back To Top