loading...
Search
24 RESULTS FOR YOURBAGSPAXCLOZETTEIDREVIEW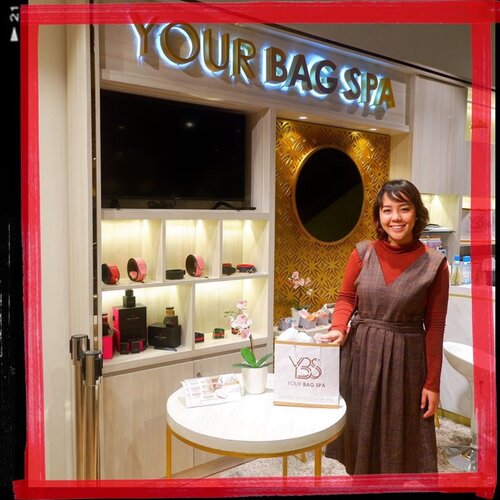 Buat yang mau cuci sepatu, well, @yourbagspa bisa jadi pilihan kamu. Why? Karena selain hasil akhirnya oke (slide ke foto 2 dan 3 di sini), outletnya pun sudah tersedia di beberapa kota di Indonesia. Di Jakarta pun outletnya sudah cukup banyak dan lokasinya rata-rata di mal. Yay! Sepatu yang aku spa kali ini adalah sneakers berbahan suede. Warnanya sudah memudar dan juga banyak stain. After result-nya? Well picture speaks a thousand words. Slide to know!
@clozetteid @ybs.results
#yourbagspaxclozetteidreview
#clozetteid
#yourbagspa
#ybshappycustomer
#clozetteidreview
+ View more details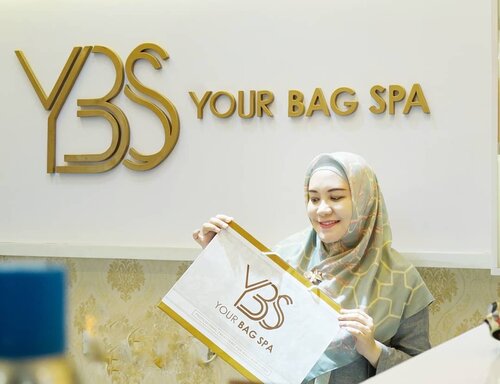 + View more details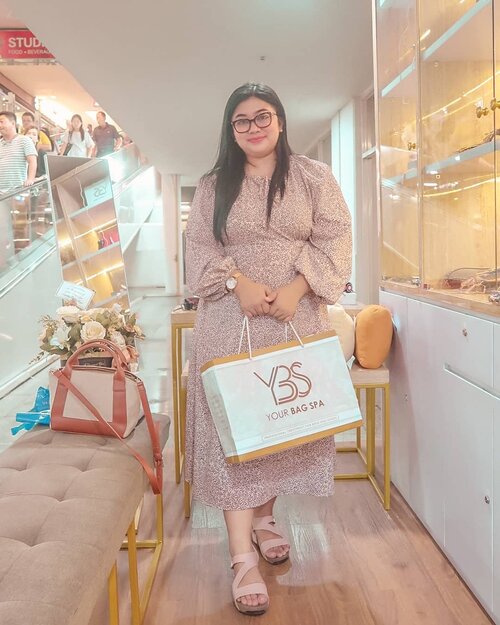 Setiap pulang traveling permasalahan saya ada di sepatu, baunya akan semerbak hingga ke ruangan 🤭 yang membuat gangguan pernapasan 😁 Selain itu juga kotor banget karena hampir 12 jam dipakai setiap hari.
..
Saya punya langganan cleaning sepatu di @yourbagspa di daerah pakuwon mall. Lokasinya di bawah hypermart dekat dengan Parkir mobil. Prosesnya berlangsung 5-10 hari. Hasilnya juga bersih dan baunya juga jadi wangi lagi 😊
Reviewnya udah ditulis di blog ya...
#Clozetteid
#yourbagspaxclozetteidreview
@clozetteid @ybs.results
+ View more details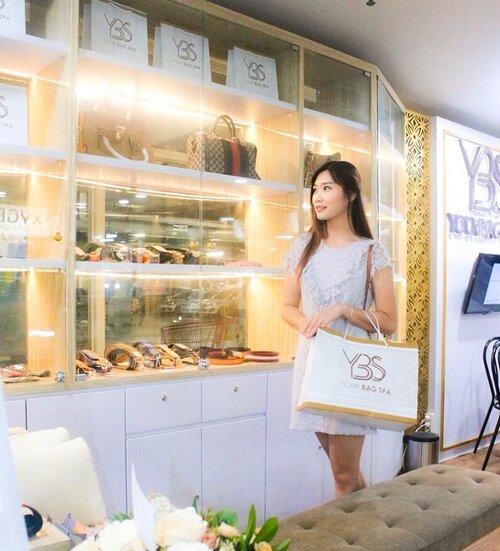 Weekend gini pas bgt buat bersih-bersih dan beresin stuff kita, yakkaan?! Apa lagi kalau ada promo! Nah @yourbagspa gak hanya bisa cuci tas aja tapi sepatu jugak bisa✨
Menariknya lagi mereka juga lagi ada promo Pay 2 get 1 Free! Aku sudah cuci sepatuku reviewnya bisa di lihat di link di bioku (Connect ke Youtube). Ini cucinya di store terbarunya di @pakuwonmallsby •
•
#abellreview
#clozetteid
#clozettereview
#yourbagspaxclozetteidreview

+ View more details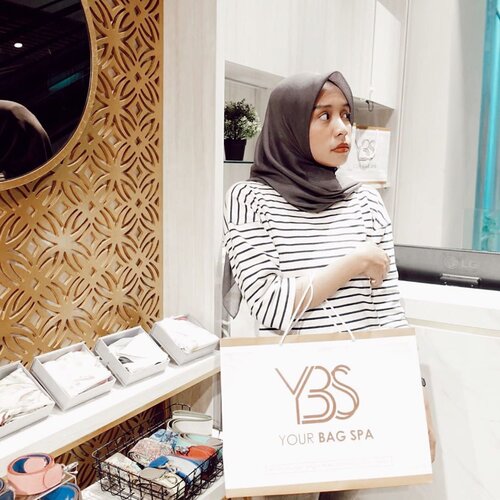 Swipe to see before after photo from Your Bag Spa shoes cleaning treatment! Read full review on my blog to find out more about this bag and shoes spa✨
#ClozetteID
#YourBagSpaXClozetteIDReview
@clozetteid @yourbagspa @ybs.results
+ View more details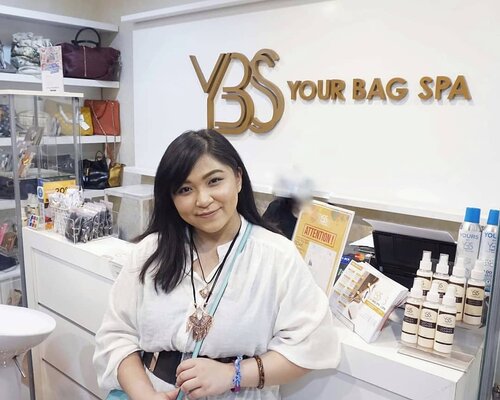 + View more details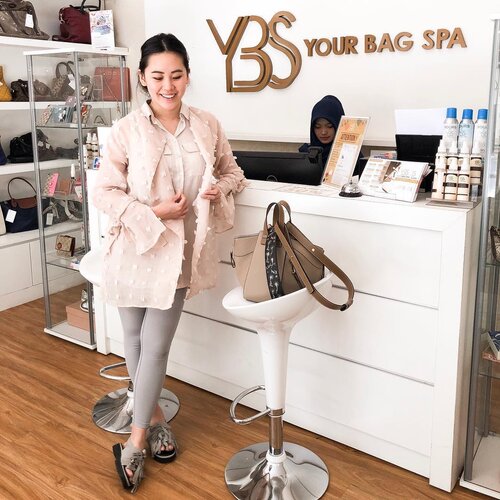 If Cinderella's shoes had been dirty and smelly, wouldn't Prince Charming change his mind about traveling around the country to look for her? 🤣 Nice looking shoes are so important! I recently dropped off 2 pairs to @yourbagspa for a shoes treatment. They came back yesterday and the result? Apart from the wear and tear from being worn too many times, which their staff had told me in the beginning that they weren't reparable by the treatment I requested, I'm impressed with how clean they are now! Swipe to see the before/after pics. .
.
➕ Your Bag Spa specializes in bags and shoes treatment. No need to worry about your precious pieces being mishandled.
➕ When dropping off your shoes, no need to bring the shoes box because at pick up they will give you a YBS dust bag.
➕ Prices vary depending on the material and specification of your bags/shoes, as well as the type of treatment. IMO the prices are fair.
➕ They will contact you when your stuffs are ready for pick up. You can also follow up by Whatsapp, so easy.
➕ Your Bag Spa has branches in Jakarta (Grand Indonesia and Mall Kelapa Gading), Bekasi, Tangerang, Bandung, Surabaya and Lampung.
#clozetteid
#YourBagSpaXClozetteIDReview
#YOURBAGSPA
#YBSHappyCustomer
#ClozetteIDReview
#lookoftheday
#styleblogger
#bloggerjakarta
#ootdindo

+ View more details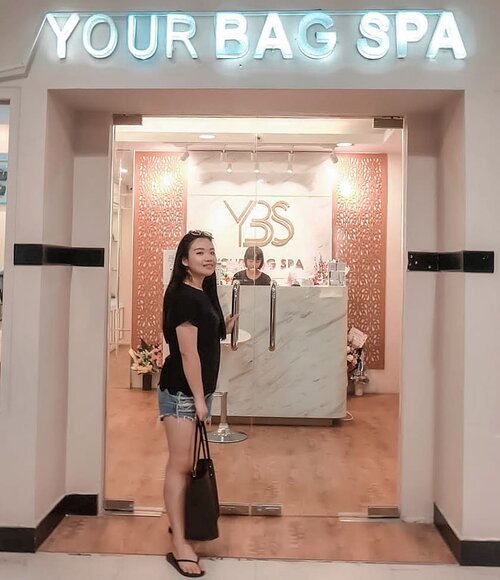 + View more details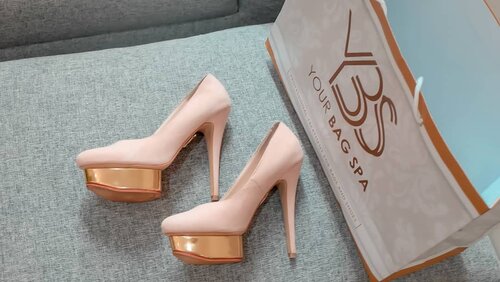 + View more details

loading ...
Back To Top