loading...
Search
686 RESULTS FOR YUMMY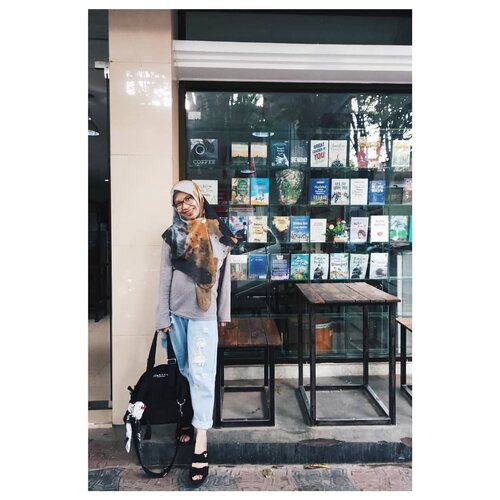 It is change itself that is not changing. Everything is change and also your view to the world and yourself. But sometimes you aren't changing that much, but others feel you are. It's okay, you can't control them. The most important one is you can accept yourself and your phase of evolution. 📍: Kedai Mie Serdadu, where you can eat yummy vegetables/fruits noodle while nourishing your brain & soul with books.
#blah
#nidh
#backtomyroots
#bhfyp
#ootd
#clozetteid
#mieserdadu

+ View more details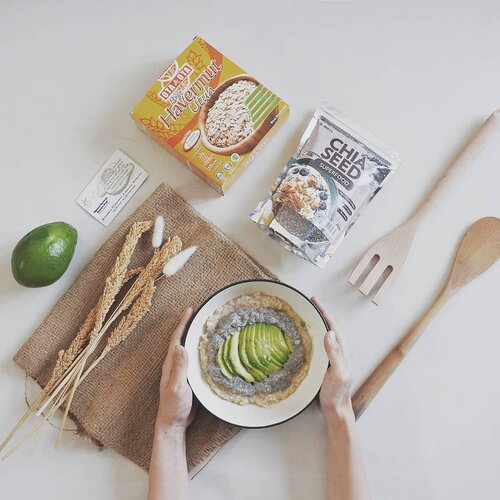 Healthy breakfast bowl consisted of rolled oat, chia seed pudding infused with soy milk, and slices of Alpukat Mentega. Yummy!

+ View more details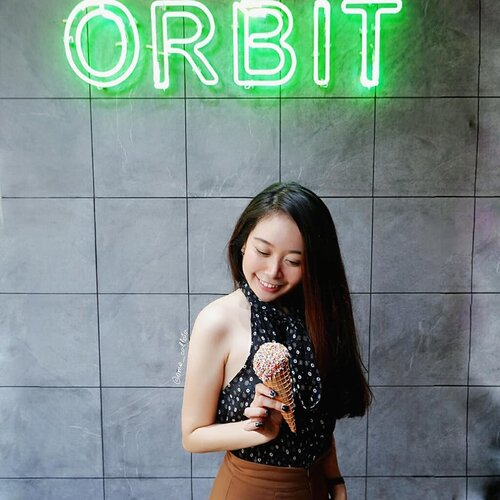 Wanna some ice cream? 🍨🥰Try "Sorry I'm Prettier"(strawberry flavour)and "Take me to Italy" (vanilla biscuit flavour)..It taste so yummy and creamy😍I tried those yesterday and its highly recommended!!😘🥰 Thank you @orbitgelato for the treat! 💕-
#orbitgelato
#gelato
#icecream
#OnieFoodJourney
#OnieOOTDSpot
+ View more details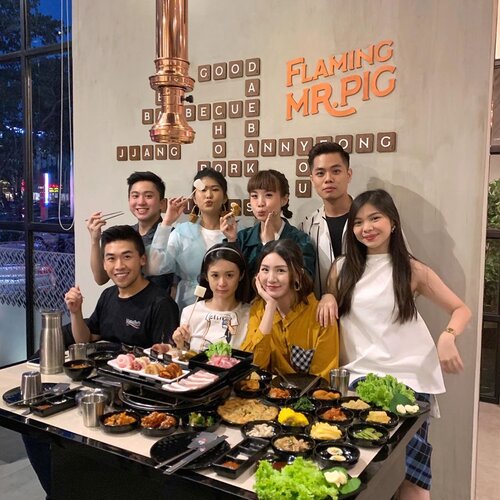 + View more details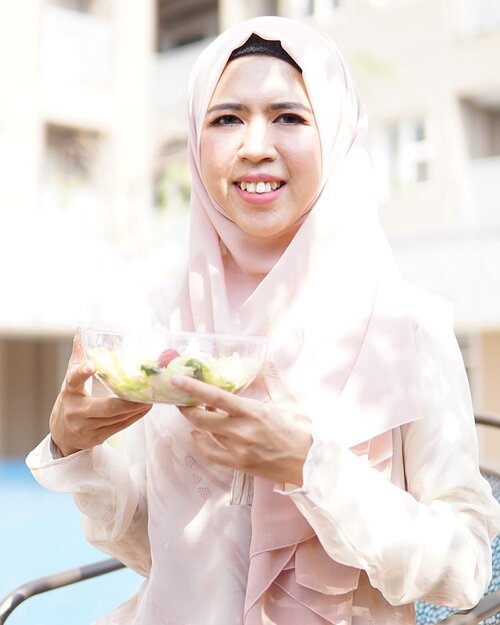 + View more details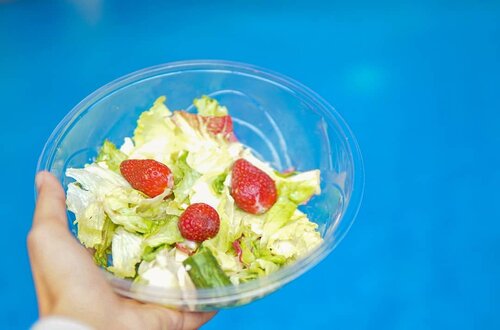 + View more details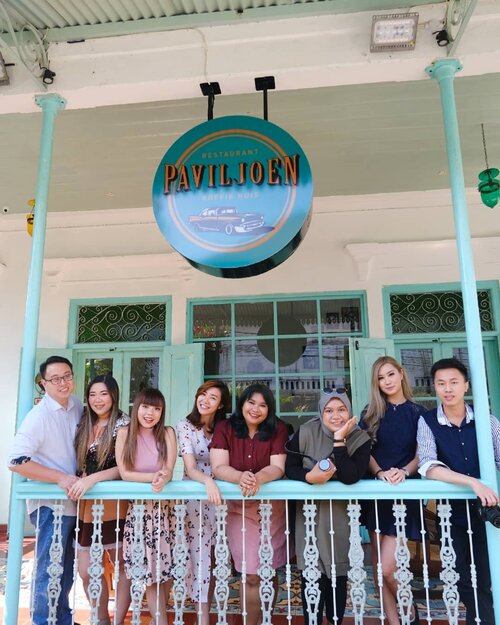 Congratz @angeliasamodro and family for the soft opening of @paviljoen_surabaya , we had such an awesome time!!! I love everything about this place, from the extremely well detailed decor, the cozy and homey atmosphere, to the yummy food!I am a huge Indonesian food lover (i'm the typical Indonesian who misses Indonesian food like crazy whenever i go overseas just a little bit too long 😝) and the menu here really please my tastebud 😍. Swipe left to see some of the simpler menus, love the fried chicken (the perfect blend of sweet and savory), the Paviljoen corn that is very unique and addictive, and you should also try Bir Pletok if you are a ginger drink fan (it's non alcoholic don't worry!). Oya, the prices are very pocket friendly as well 😉. Paviljoen Surabaya will be open for public on August 19, trust me you don't want to miss it 😉😉😉. Btw all of the food pics belongs to @deuxcarls, i am just sharing the luv 😁.
#paviljoen
#paviljoensurabaya
#indonesianfood
#clozetteid
#sbybeautyblogger
#beautynesiamember
#bloggerceria
#influencer
#blogger
#indonesianblogger
#surabayablogger
#travelblogger
#indonesianbeautyblogger
#indonesiantravelblogger
#surabayainfluencer
#pinkjalanjalan
#lifestyle
#bloggerperempuan
#asian
#lifestyle
#lifestyleblogger
#lifestyleinfluencer
#restaurant
#indonesianrestaurant
#surabaya
#surabayaresto
#makanmakan
+ View more details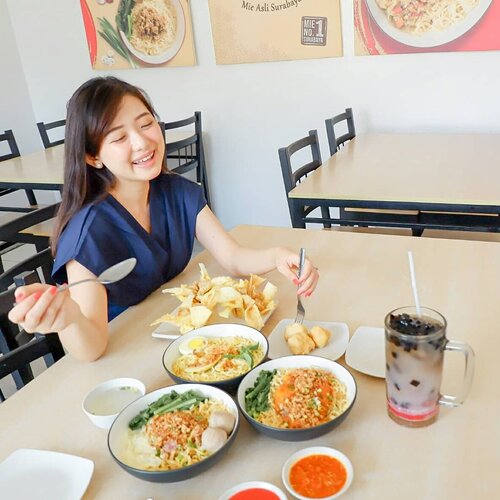 Pasti jam segini udah mikirin aja kan mau makan siang apa! Hahha sama aku juga.._Nah kemarin aku nyobain makan di @miemapan , bagi pencinta mie kayak aku pasti bakalan suka sih.. Secara @miemapan ini adalah Mie No.1 di Surabaya hihi…
[email protected]
ini adalah brand asli dari Surabaya loh, jadi kalau kalian ke Surabaya atau lagi di Surabaya kamu wajib ke sini nih. Untuk menu yang disajikan bervariasi ya jadi jangan takut bosen, nah disini aku nyobain Mie Katsu Ayam Manis, Pangsit Mie Bakwan Jumbo, Mie Kare, Siomay goreng, dan Gorengan... it's yummy, makananny baru datang aja langsung mau aku habisin semua!_.
#MieNo1Surabaya
#MieMapan
#MieMapanSurabaya

+ View more details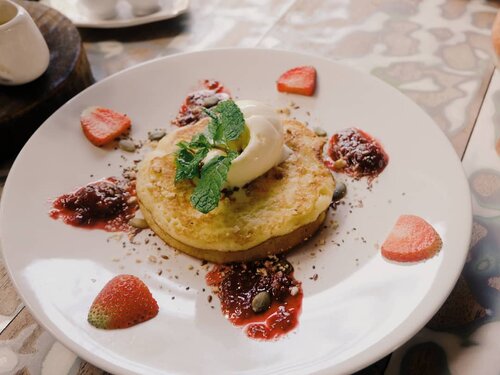 "Aku juga suka strawberry"
.
Back to high school, aku suka banget sama buah strawberry. Bahkan nama Friendster-ku mengandung si buah ini (dan tentu alay): stRaw'beaR'rie nHaa aRcHiie. Bisa dikatakan dari dulu emang aku suka strawberry dan boneka beruang. Nhaa merupakan nama panggilanku dan Archiie merupakan singkatan dari Archuleta karena dari dulu saya fans berat @davidarchie. 😂
.
12 tahun sudah berlalu. Aku masih suka strawberry, tapi kalau ada pilihan peach, mangga, atau kiwi, ya mungkin milih buah - buah itu. Hasratku untuk mengumpulkan boneka beruang udah hilang. Semua boneka sudah aku berikan pada keponakan.
.
Panggilan 'Na' mulai jarang aku dengar selain dari keluarga atau beberapa teman dekat. Aa' David? Still, cuma gak sampai segitulah.
.
Perbedaan besar yang kentara adalah perasaan. I was in love (madly) that time. Tahun lalu, aku patah hati kedua kalinya dengan orang yang sama. Aku sempat membencinya, mengutuk dia gak akan bahagia. Aku marah.
.
Lalu aku bertemu orang lain yg mengubah cara pandangku. Aku mulai lagi mencintai diriku sendiri. Memaafkan diriku dan dirinya. Aku belajar untuk gak takut pada hubungan serius.
.
Tahun ini, banyak hal yg terjadi hingga energiku benar - benar terkuras. Tapi aku bersyukur bahwa semuanya datang saat ini ketika aku mulai mengerti aku harus dan sudah berubah.
.
Aku berpikir, apa mungkin saat itu aku menyukai strawberry karena dia juga menyukai buah itu? Tapi apa pun itu, aku menemukan alasannya sekarang.
.
It gives you sweet and sour at the same time. Like our life. And it's perfect. ♥️
.
#vinadiaries
.
#pancake
#strawberrypancake
#dessert
#baligasm
#balifoodies
#nomnombali
#deliciousbali
#balilifestyle
#
#clozetteid
#eat
#foodphotooftheday
#food
#foodporn
#yummy
#chocolate
#liquor
#breakfast
#cafeinbali
#cafeindenpasar
#denpasar
+ View more details

loading ...
Back To Top