loading...
Search
29 RESULTS FOR ZODIACMAKEUP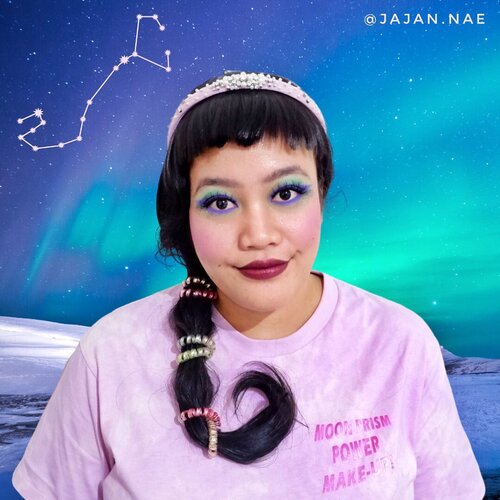 Halo, kali ini aku ikutan makeup collab bareng @pkubeautyblogger dengan tema ZODIAC MAKEUP 😆 Awalnya bingung mau bikin apa, teru terinspirasi sama kisah Artemis dan Scorpio, jadilah begini 😅
.
Artemis is the Greek goddess of the hunt, the wilderness, wild animals, the Moon, and chastity. Kebayang kaya dark moon princess, dengan rambut semi kepang ala capit kalajengking haha! But still pastel yaah karena scorpio gak black heart ❤ just our lipstick 💄 Oh ya, bonus scorpius constellation di langit malam 😂
.
Aku bakal cerita sedikit Legenda Scorpio yah! ♏️
.
Scorpio, in Greek Mythology, comes from the story of Orion. This giant of a man was the son of Poseidon and Euryale, and was also said to be the most handsome man alive. He and Artemis were hunting partners.
.
This made her brother, Apollo, jealous. He went to Mother Earth and asked her to create a giant scorpion, which then stung and killed Orion. Zeus placed both of them in the heavens as a constellation. Scorpion is a pretty big constellation. The bright star, Antares, is the Scorpion's heart.
.
Btw gw sebenernya pakai kaos Sailor Moon, you know lah galaxy banget kan 🎉
.
@pkubeautyblogger
#pkubeautyblogger
#pkubbmakeupcollab
#zodiacmakeup
#zodiacmakeuppkubb
.
.
#fantasymakeup
#scorpiomakeup
#makeupart
#ClozetteID
#rainbow
#rainbowmakeup
#makeuplover
#beautybloggers
#beautyvlogger
#beautycreator
#cutemakeup
#colorfulmakeup
#zodiacsigns
#zodiac
#scorpiozodiac
#scorpiosign
#scorpiomystique
#artemis
+ View more details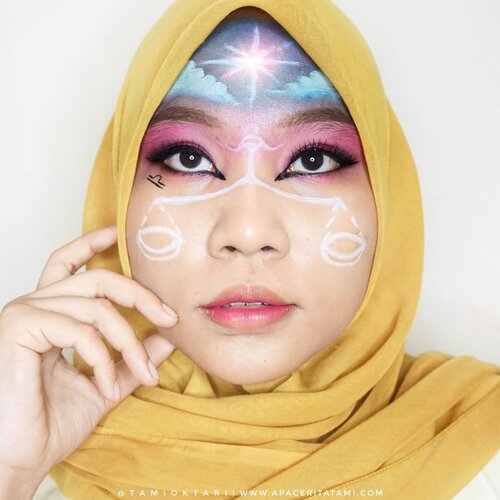 + View more details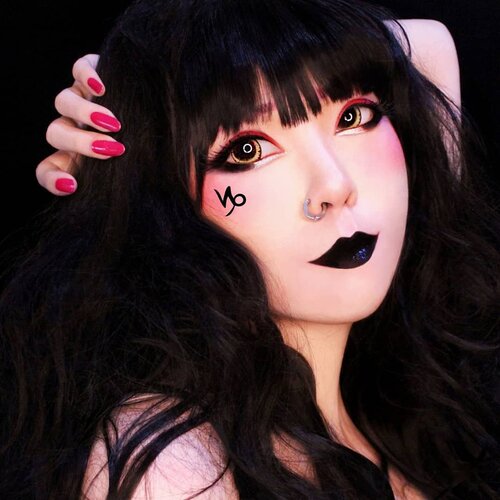 ♑ Black is the main colour for Capricorn, that's why i've created this makeup look. A 'dark-side' and mysterious aura that will never reach out..I never know whay grey is. Either do it with heart or nothing at all. Either love very hard or passionately apathethic. I can be a lone wolves with only a very few close friends whom i put all my trust in. Not many people will know the depths of my thought. They said i have an 'invisible wall' around me, they said i'm mysterious and hard to catch, just like an onion - made from many layers..But don't get me wrong, once i get close with someone, i'll give my best to protect them, i'll be the best partner, friend, lover, Loyal to death if you treat me right. But can be the most apathetic & sarcastic person if you treat me wrong. Sweet as a cotton candy🍬 but poisonous like a vipers 🐍You choose!...
#zodiac
#capricorn
#capri
#capricornus
#zodiacmakeup
#zodiacmakeupcollab
#makeup
#kawaii
#JapaneseBeauty
#model
#barbie
#barbiedoll
#beauty
#style
#girls
#fashion
#japan
#ヘアアレンジ #オシャレ #メイク #ファッション #ガール #かわいい
#IndonesianBlogger
#モデル
#BeautyBlogger
#可愛い #かわいい
#ClozetteID
+ View more details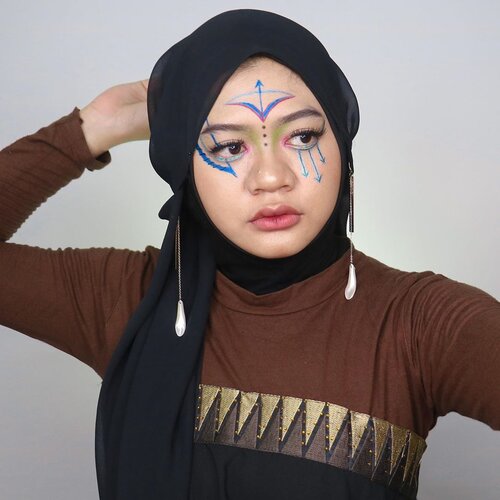 Another zodiac makeup series. Ceritanya mau bikin makeup art tapi yg simpel. Eye makeup-nya sesimpel mungkin, cuma coret pakai eyeliner yg penting point-nya gambar busur & panah sebagai identitas Sagitarius. Makeup-nya dominan warna biru, karena aku suka biru 🧞‍♂️
Kok ya kebetulan aku punya hijab motif yg cocok sama tema. Tempelin ke baju dan voila jadi keliatan kaya baju suku gitu. Biasanya makeup suku itu super simpel tapi on point kan. Makeup dan kostumnya saling mendukung deh. Sekilas aku merasa jadi adeknya Pocahontas 😝
Produk yg kupakai:
@shuuemura Unlimited Foundation 754
@makeoverid Eyebrow Pencil Black
@makeoverid Makeover Eyeliner Pencil Royal Blue
@nyxcosmetics_indonesia Vivid Brights Liner Red
@pixycosmetics Line & Shadow Mint
@madame.gie Sillhouette Eyeliner Nasty Pink
@mukka_kosmetik Longwear eyeliner waterproof Green
@justmiss_id Miss Flick It Eyeliner Pen
@pac_mt Satin Lip Cream 02 Misty Chocolate, 07 Purple Demigod
#zodiacmakeupcollab
#zodiacmakeup
#sagitarius
#makeup
#fotd
#artmakeup
#makeupart
#훈남훈녀
#beautefemmecommunity
#sbybeautyblogger
#bloggersurabaya
#influencersby
#beautyinfluencer
#indobeautygram
#makeup
#hijab
#clozetteid
+ View more details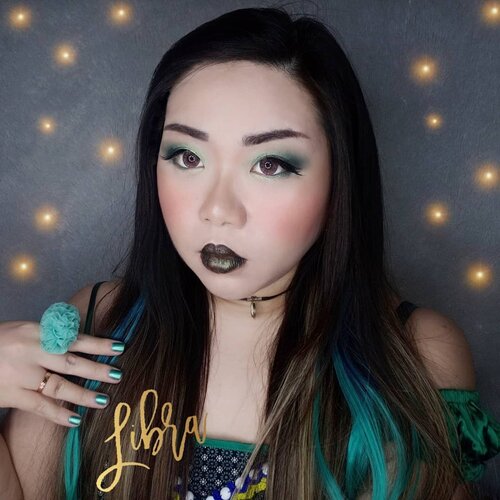 + View more details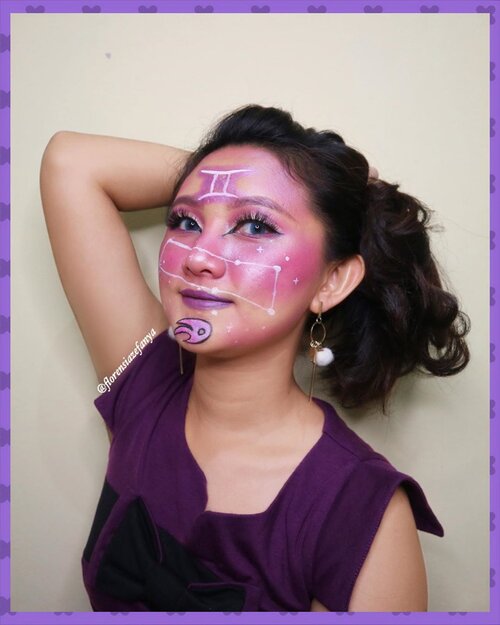 + View more details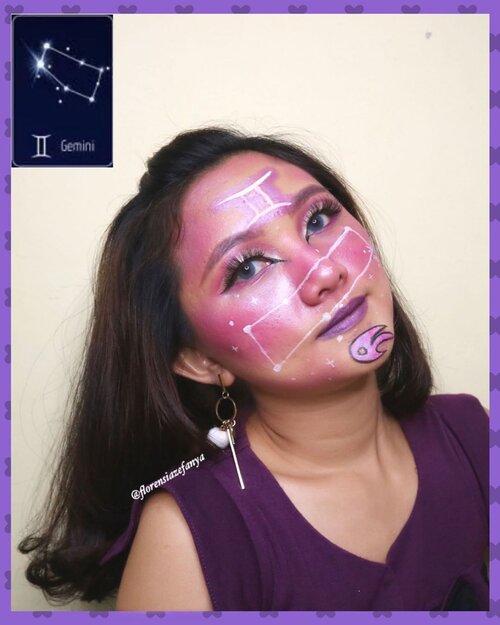 + View more details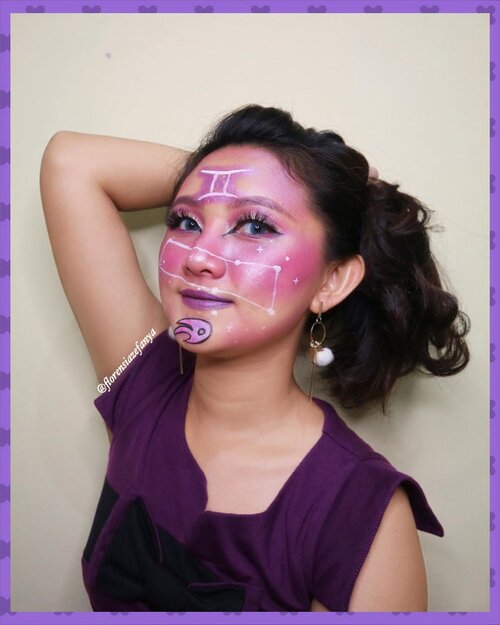 + View more details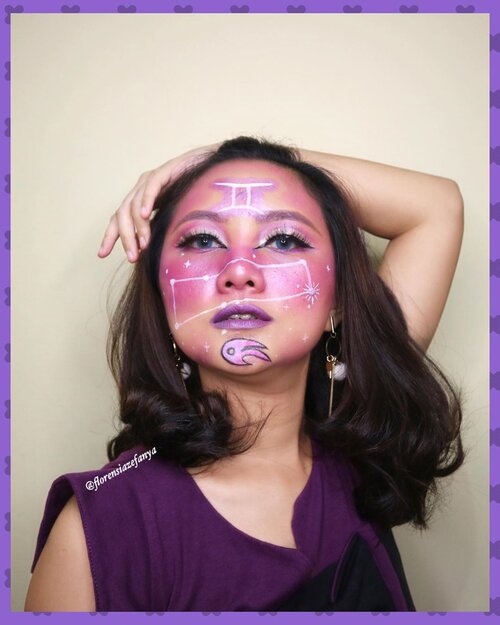 + View more details

loading ...
Back To Top