loading...
Search
68 RESULTS FOR ZOMBIES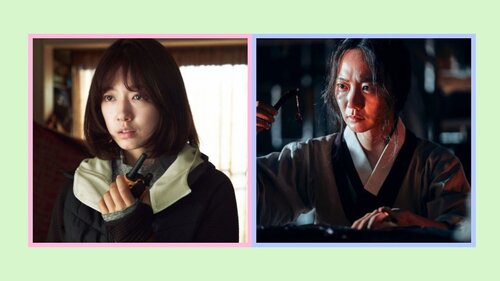 Ini dia sejumlah film dan drama Korea bertema zombie yang wajib kamu tonton!...
Simak juga artikel menarik lainnya di Article Section pada Clozette App.

+ View more details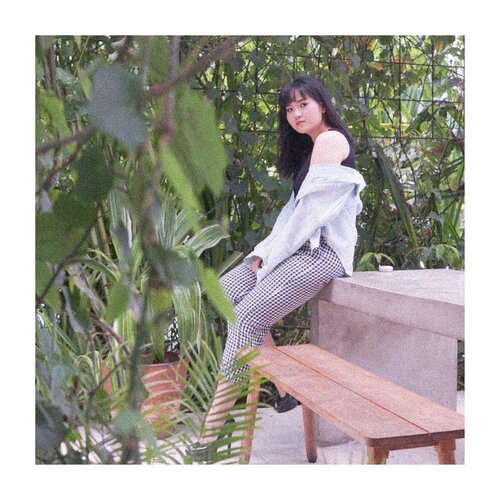 + View more details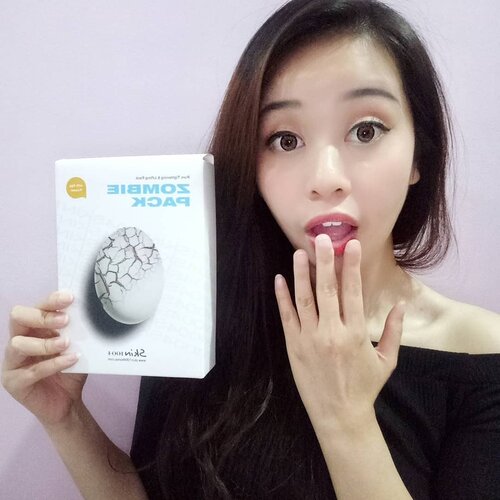 ZOMBIEEE!? 😱😱.No No, this is zombie pack from @skin1004indonesia! .Kenapa nama nya zombie pack? Masker ini bakal kering dan crack di spot muka kalian yang kering! Dan muka kalian bakal kayak zombie.. hahaha 😂.Aku sendiri suka banget sama masker ini, karena dapat mengecilkan pori" dan mengecangkan kulit.. Eits, tapi jangan di pakai kelamaan ya! Cukup 10-15 menit aja.. 😚.Tapi masker ini bau nya kayak telur, tapi ga menyengat sih! Tapi karna hasil nya lumayan memuaskan, aku tetap rekomendasiin produk ini ke kalian! 🤗❤-
#skin1004
#zombiepack
#mask
+ View more details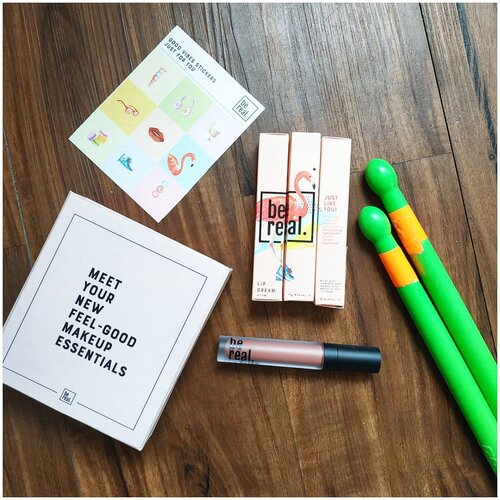 + View more details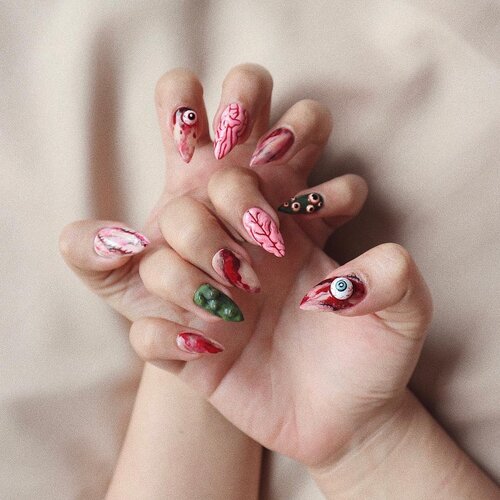 + View more details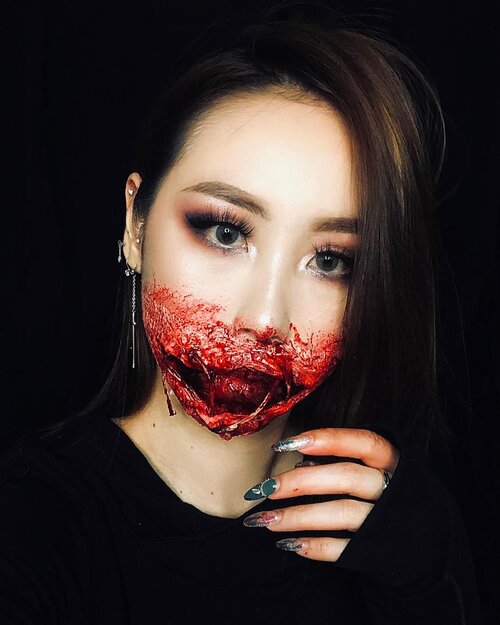 I just ate someone's heart ❤️💉 Contact lenses by @socialb_
Face:
❤️ @benefitcosmeticssg the Pore Professional; Boung Airbrush Concealer; Hoola Bronzer
❤️ @nyxcosmetics_sg Total Control Foundation; Baked Blush+Illuminator+Bronzer; Worth the Hype Mascara; Pure White Slide-on Eye Pencil
❤️ @katvondbeauty Saint & Sinner Eyeshadow Palette; Eyeshadow & Blush in Lolita; Metal Crush Extreme Highlighter in Gammaray
❤️ @makeupforeversg Step 1 Eye & Lip Primer; Lustrous Shadow Palette .
.
.
#ladies_journal
#sfxmakeupartist
#clozetteid
#clozette
#sfxmakeup
#sfx
#halloween
#halloweenmakeup
#horror
#mua
#makeupartist
#zombie

+ View more details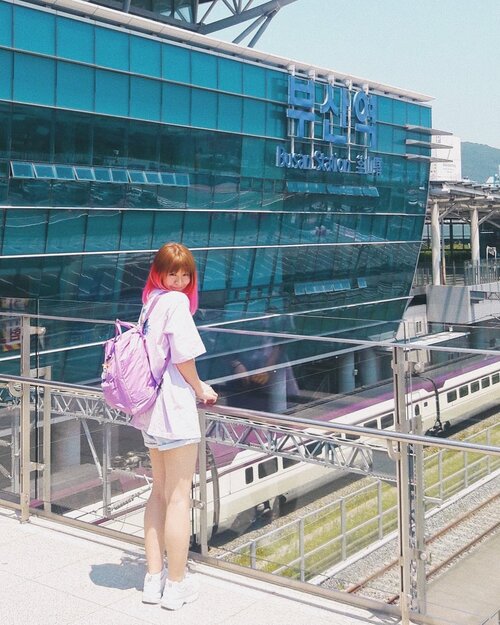 + View more details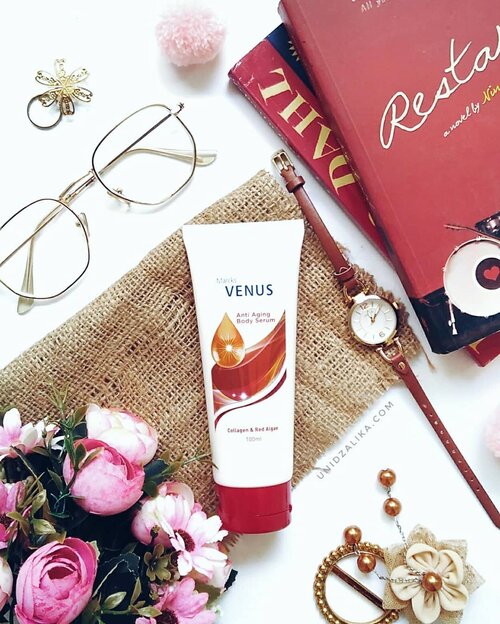 •
BODY SERUM
Venus Body Serum dari @venuscosmeticind selalu saya pakai selama semester awal tahun 2018 ini. Dulu awal-awal pakai karena wanginya mirip permen kenangan yang namanya sugus itu~ lama-kelamaan jadi semakin suka karena... Karena hasilnya!
Jadi tangan saya adalah anggota tubuh yang paling tidak dirawat setelah kaki 😖 Sejak istiqomah (ahsik istiqomah, konsisten kali ya maksudnya) memakai kaus kaki, udah mulai dirawat kaki saya. Tinggal tangan. Paling hitam, keriput, urat pada menonjol sampai kelihatan berbelit-belit mirip hubungan kamu dan dia.
Nah, saat pakai ini baru sebulan sudah mula kelihatan tangan jadi lebih sehat dan keriput berkurang banyak. Gak jadi putih atau cerah, tapi setidaknya tangan saya gak lagi kelihatan seperti calon zombie.
Kamu pernah coba ini, belum? Jangan muka aja yang rutin dikasih serum, badan juga!
Oke, sip.
__________________________
#clozetteid
#VenusCosmetics
#VenusBodySerum
#flatlay
#flatlays
#flatlayforever
#flatlayindo
#flatlaystyle
#flatlaytoday
#flatlaysquad
#flatlayoftheday

+ View more details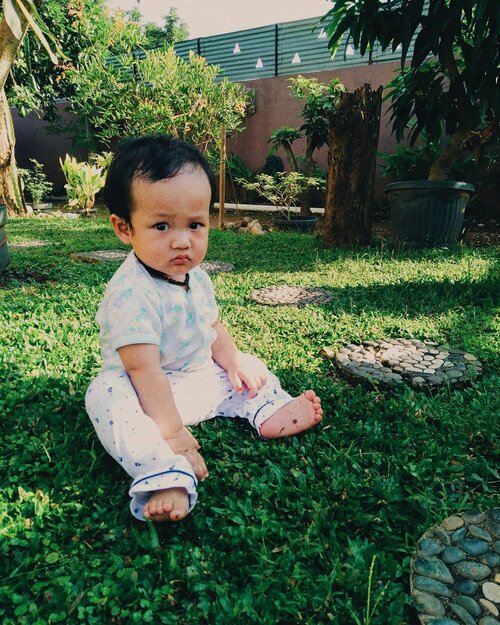 #bayikRyzliandra
kalo tumbuh gigi, alhamdulillah ga pernah demam. Tapiiiii, jam tidurnya jadi kacau bgt!.Nggak tau sih ada hubungannya apa enggak! Soalnya, dari gigi pertama sampe ke enam kaya gitu, huhuhu..Minggu ini langsung dua gigi bawah numbuh (selama ini keluar satu-satu), and yes! Emaknya lagi zombie-mode-on, makin kacau euy jam tidurnya, maunya main teruuuss ~.Buibu kalo anaknya lagi tumgi pada demam atau jadi 'ajaib' bayiknya? Hahaha ...
#clozetteid
#curahanhatiibu
#babyboy
#gstbaby

+ View more details

loading ...
Back To Top