loading...
Search
1,652 RESULTS FOR LIVE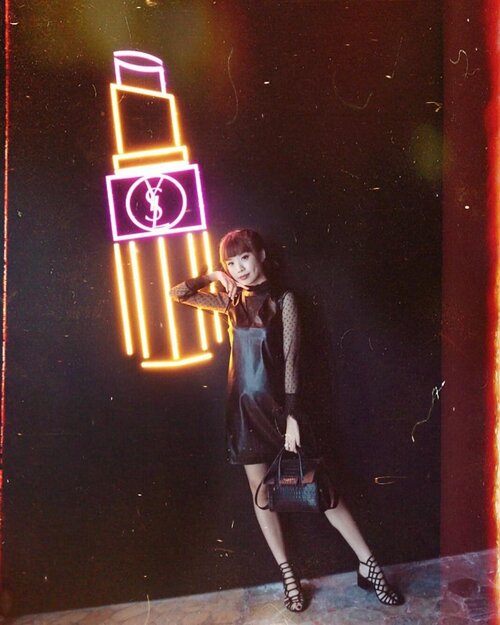 Still from
#YSLBEAUTYHOTELID
last night❤️ black on black is usually not my colour but I'm totally living my outfit from last night, wore this faux leather dress from @zaloraid and combined it with a sheer top just to add some texture and dimension to the look (you know how much I love layering outfits)☺️. Here's a little styling tips for those you'd like to visit the hotel tomorrow, I would suggest wearing white of course with a little twist of black which is the signature colour of YSL, so that your outfit will pop in the midst of the installations dominated with black and neon. Enjoy !!! 🎉❤️😊 [check my story for the link to the dress]
.
.
.
-
📸: @wulanwu .
.
.
.
.
.
.
.
.
.
.
.
#YSLBEAUTYHOTEL
#ootd
#style
#exploretocreate
#clozetteid
#zalorastyleedit
#whatiwore
#steviewears
#collabwithstevie
#YSLBEAUTY
#YSLBEAUTYID
+ View more details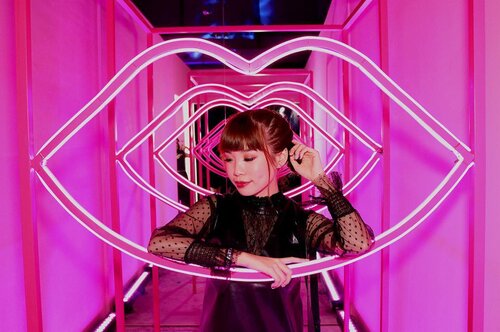 + View more details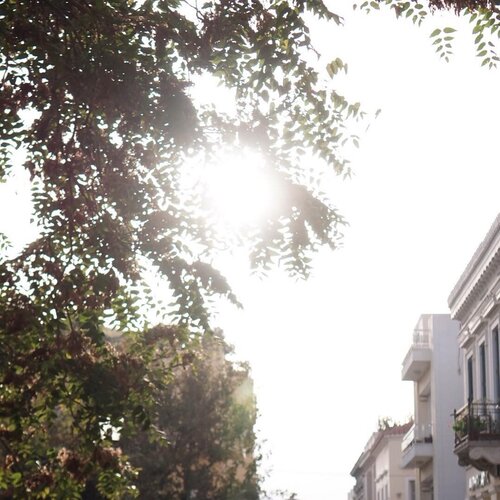 Sometimes things don't go as planned . Situation goes bad, schedule fall back... and the list goes on.. well that's the art of living but at times like this it's very easy to be anxious and angry 😤 to be honest I feel like I'm going to burn out 🤯 lately having to handle so many things simultaneously yet I can't help to feel blessed but when the situation turns crappy I cant help but to feel completely down and useless 😭.....
#clozetteid
#shotbystevie
#Greece
#exploretocreate
+ View more details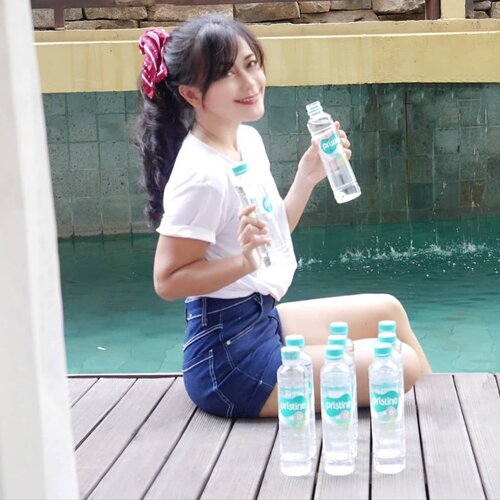 Tips being highlander fam (awet muda+awet fit+awet langsing 🤣) itu..hidup seimbang! Work smart, play smart. Banyak kesibukan, banyak traveling. Banyak gerak, olahraga, banyak minum air mineral. ❤️
.
Percuma banyak olahraga juga, kalau kurang minum air mineral, nanti terlihat tidak segar. Yes, saya jarang banget minum minuman berwarna. Lebih pilih minum air mineral & makan buah buat seger-seger dan detox. Detox? Yes coba @Pristine8.id
.
Pristine 8+ ini air minum alkaline dengan kandungan pH 8+ (melebihi 8), pH baik untuk tubuh. Proses ionisasi yang dilakukan saat produksi, menghasilkan air mineral dengan pH di atas 8, sehingga air minum yang tadinya bersifat netral berubah menjadi basa atau alkali.
Dengan rutin minum air alkali, tubuh jadi fit dan terhindar dari berbagai ancaman penyakit, karena sifat basa dalam air alkali mampu menetralkan tingkat keasaman dan mempercepat penyerapan nutrisi dalam tubuh.
.
Biasanya kita bikin alkaline water dengan mencampur air mineral dan buah-buahan, kan? Kalau ada Pristine 8+ ya tidak perlu ribet lagi, sudah ada alkaline water yang praktis, karena sudah dikemas dan tinggal minum.
.
Pristine 8+ juga bisa mencerahkan wajah, loh. How come? Baca aja review-nya di blog post terbaru saya di
http://leonisecret.com/tips-cantik-dengan-pristine-8-bukan-air-mineral-biasa/
Or klik link on my bio 😉
#Netralkan
#LiveBalance
#Pristine8+
#PristinexBPN
#airnineral
#tipsfit
#healthy
#tipscantik
#tipssehat
#clozetteid

+ View more details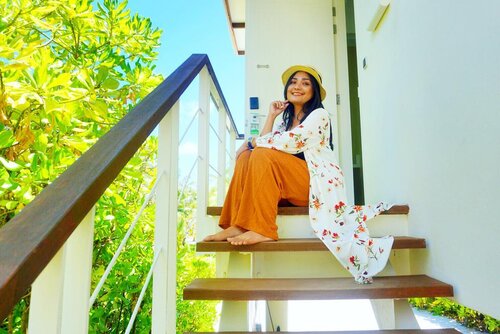 + View more details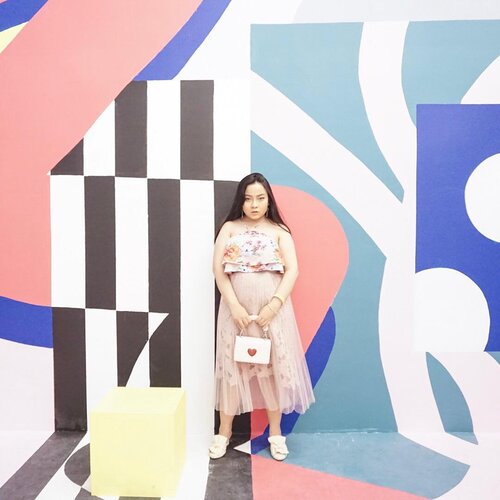 It's Thursday already🤔
Padahal rasanya baru kemarin males masuk kerja disenin pagi tapi bentar lagi udah jumat aja. Kayaknya waktu cepet banget? Terus juga dari kemarin ketemu life time cycle yang ngomongin 1/3 hidup kita dipake untuk kerja aja jadi jangan sampe kerjaan kalian engga bisa dinikmati karena it's where you live up to 60s
#OOTDINDO
#clozetteID
#waveoftomorrow
#Fashionstyle
#stylehaul
#ootdladies
+ View more details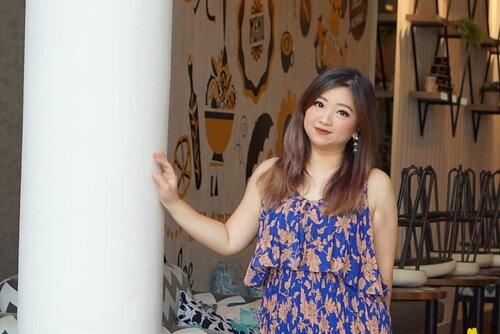 + View more details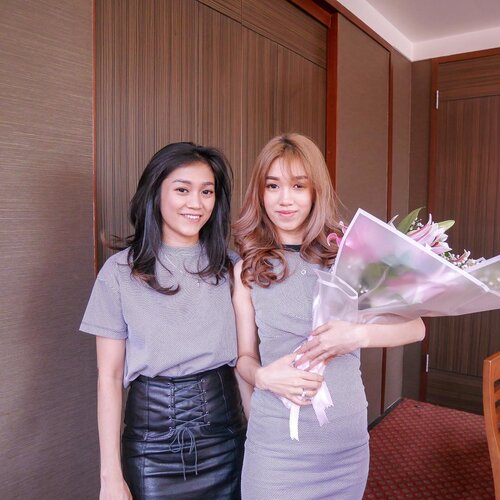 Say Hi to this Angel that always be my support system. Yasss! Not only her name but she really did like an Angel for our family. She is simply awesome and don't tell me to imagine my life without her.
With no regret, I met my love of my life because her and now one step closer to bring me close to where she live.
Can't wait to hear her speech for my wedding 😂
Prepare your self sist!
Btw, this is her month of birth. Can u guess the date?
#ClozetteID
#Meminebeauty
#sistersquad
#sisterlove

+ View more details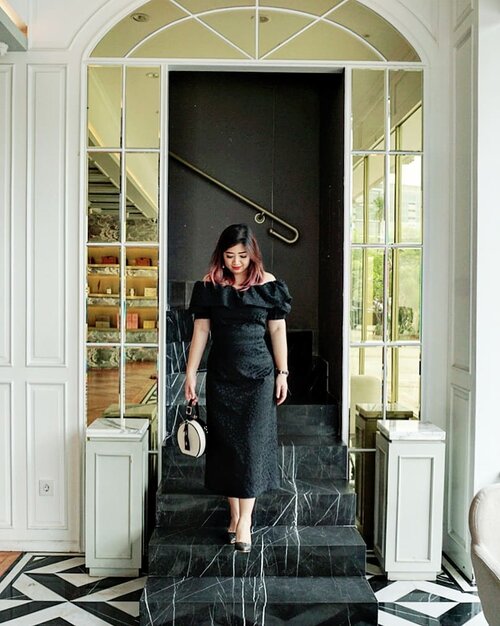 + View more details

loading ...
Back To Top