loading...
Search
9 RESULTS FOR YUNAMATCHBOX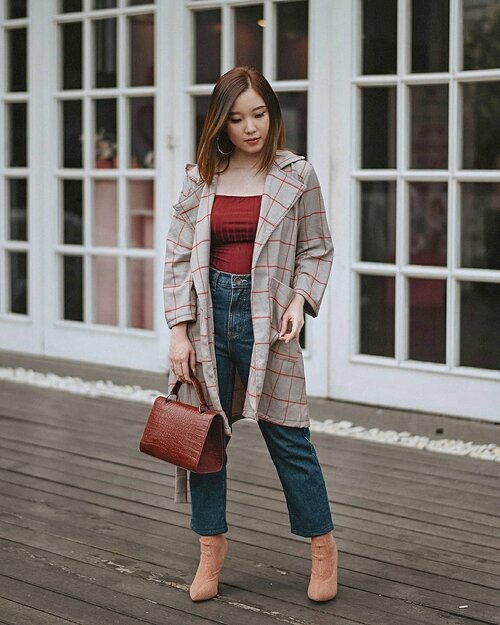 Today's outfit from @yunaandco | 📸 @samseite
Kalian sering terinspirasi stylenya Fashion Blogger? Sekarang beli 1 set outfit yang OOTD-able ga perlu ribet kelilingan 1 mall cuma buat padu padanin 1 gaya. Percaya nggak, cuma IDR 599k aku dapet 1 set outfit yang isinya Baju, Celana, Outer, dan Sepatu, ditambah ga perlu repot pusing mikirin mix n matchnya gimana, karena ada personal stylist yg akan brainstorming dan langsung kasih 1 set outfit ready buat dikirim ke rumah. Aduh senenggg. Aku hemat IDR 500k lebih loh buat 1 set outfit ini. Bayangin kalau kita belanja sendirian. IDR 599k paling cuma dapet satu/dua item. Dan lagi harus pusing mikirin "ini cocoknya sama apa", "itu bagus ga ya di mix sama ini". Here's the deets ⤵
.
@boohoo Petite Ribbed Tie Back Bodysuit
@mkyclothingsg Plain Boyfriens Jeans in Navy
@berrybenka Tindy Checkered Outer Brown
@publicdesire Maxi Sock Fit Stretch Ankle Boots
.
Last but not least, aku mau kasih kode promo *YANITA* untuk dapetin diskon 20% untuk seluruh pembelian
#YunaMatchBox
.
#ClozetteID
#OOTD
#OutfitOfTheDay
#Fashion
#FashionBlogger
#OOTDIndo
+ View more details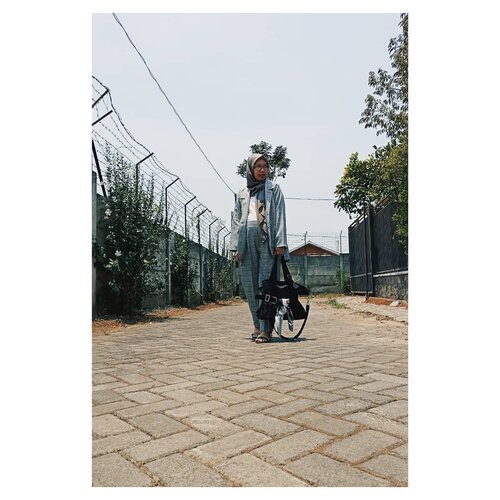 He who fights with monsters might take care lest he thereby become a monster. And when you gaze long into an abyss, the abyss also gazes into you. - NietzscheOnce hero becomes a villain once a villain becomes a hero, life is not that simple my friends. Hidup indonesia 🇲🇨! Got this outfit from @yunaandco except the bag & scarf.
#nidh
#lyfe
#ootd
#hotd
#clozetteid
#yunamatchbox

+ View more details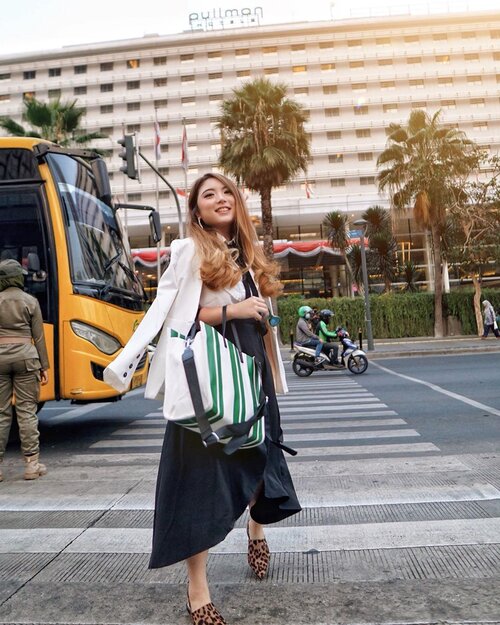 + View more details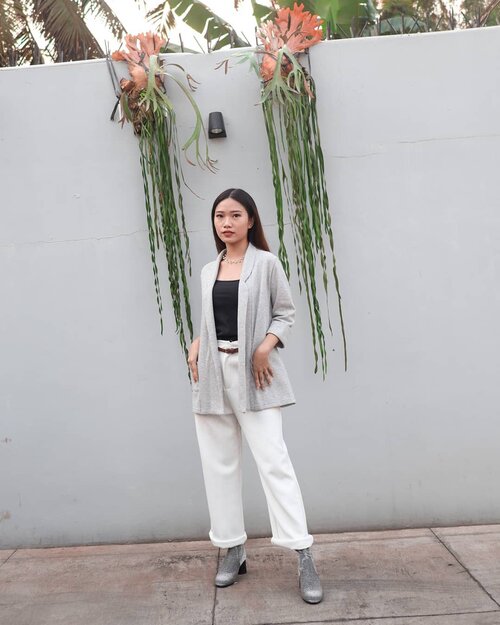 + View more details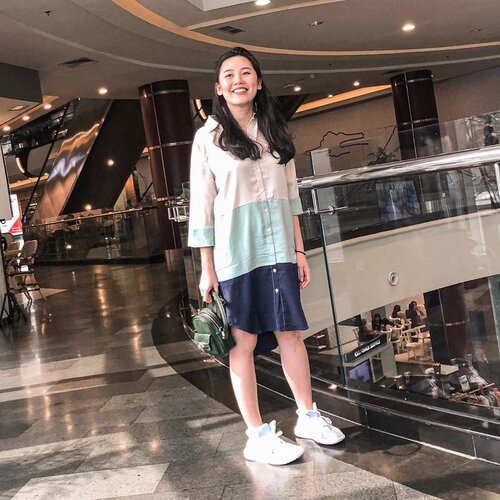 No matter how much you have, if you don't have peace in your heart you will never have enough. Percayalah, orang paling kaya, paling cakep, paling banyak follower instagram, paling banyak temen, paling berkuasa, semuanya kalah bahagia sama orang yang punya inner peace.
.
I'm wearing of the dresses my personal stylist at @yunaandco sent me. Perfectly fitting for this mama who nurses on the go and still wants to look cute on a casual Saturday!
.
#clozetteid
#ootd
#ootdmommy
#yunaandco
#yunamatchbox
#lookbookindonesia

+ View more details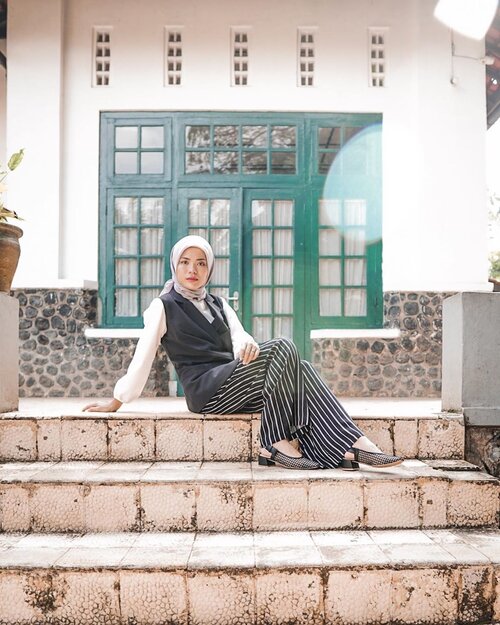 Happy banget karena wishlist ku akhirnya jadi kenyataan. Pengalaman belanja yang mudah & sangat menyenangkan di @yunaandco 😍Jadi, aku cuma perlu download apps nya atau bisa regist di website mereka. Lalu melengkapi profile pribadi sesuai dg style fashion kita. Berikutnya kita tinggal pilih matchbox apa yg mau kita beli.Kali ini aku nyoba yang matchbox Basic, harganya terjangkau parah dan langsung dpt 4 custom items yg bisa dipilih sesuka hati.Tada... ini dia isi matchbox basic pilihan Fashion Stylist dari @yunaandco . Really love them, cocok banget dg ku ❤️❤️❤️ Anyway, coba deh kalian cek ya paket matchbox mereka, jauh lebih terjangkau harganya dibandingkan kita beli satu-satu.Dapatkan diskon 20% utk setiap transaksi di @yunaandco dengan kode promo CICIDESRI.
#yunamatchbox
#yunaandco
#cicidesricom
.................... ..
#clozetteid
#fashionaddict
#fashionblogger
#fashionhijaber
#fashionhijab
#hijabstyle
#hijaboutfitoftheday
#hotd
#outfittoday
#outfitideas
+ View more details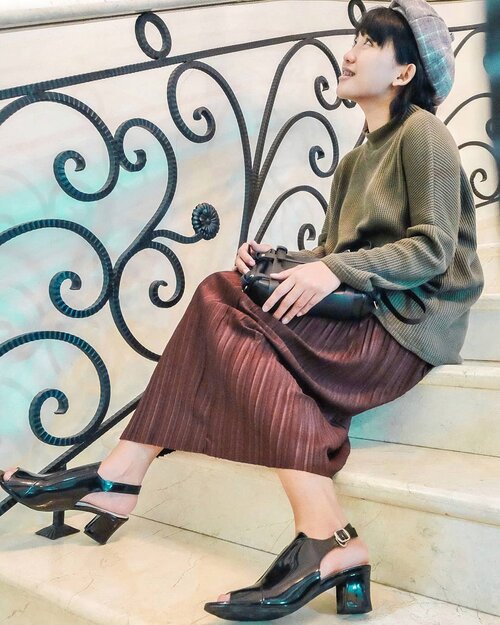 Sedikit dibuat keluar dari zona nyaman sama @yunaandco
-
Linda yang biasanya main jeans dan sneakers, tiba-tiba dikasih rok plisket dengan kombinasi warna yang sangat jarang ada di lemari.
Satu packet ini ada di dalam
#Yunamatchbox.
Padahal boxnya ga terlalu besar, tapi isinya padat.
-
Jadi gimana? Cocok ga Linda digayain kayak @rahneputri?
-
Difoto oleh @ajenglembayung dengan backsound @nagacentil yang terus-terusan bilang 'Kayak bukan Linda' 🤸‍♀️
.
.
.
#Ootd
#ClozetteID
#2019gantipreset
🤣

+ View more details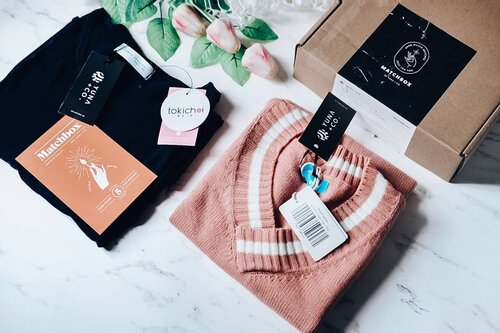 My first
#Yunamatchbox
dari @yunaandco
Pas pertama kali terima sempet bingung, ini dimatchingin sama apa ya 😅😅
.
.
Bongkar-bongkar baju lama dan dapet yang cocok!
Bukan anak vest tapi akhirnya punya vest gara-gara stylistnya @yunaandco
Btw dua item ini harusnya IDR 400.000 tapi karena beli di @yunaandco jadi cuma IDR 299.000 sudah sama ongkir 🙀 bahagia akutu
.
.
#Lingtrip
#ootd
#clozetteID

+ View more details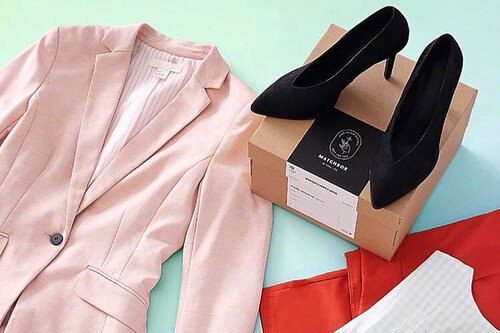 Today attending
#yunamatchbox
launching by @yunaandco at @re.working FX Sudirman. A new experience of online shopping with personal stylist for any occasion. Keren yah, jadi nanti kita akan dikirimin box yang isinya item-item hasil styling sesuai dengan karakter kita atau pengen juga coba style lainnya juga bisa banget. Cek
bit.ly/getmatchbox150
untuk coba style hari raya dengan personal stylist dari @yunaandco ❤️
___________
#yunamatchbox
#clozetteid

+ View more details

loading ...
Back To Top