loading...
Beauty community
share beauty secrets, discover products we all love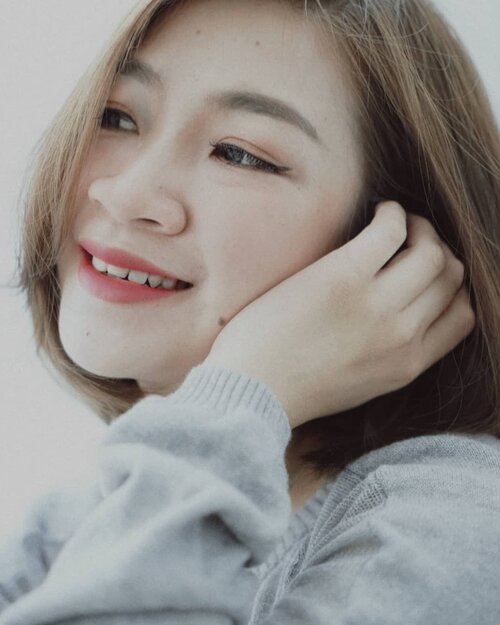 + View more details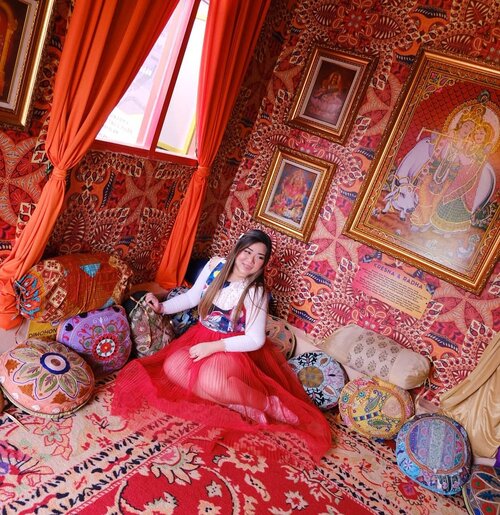 + View more details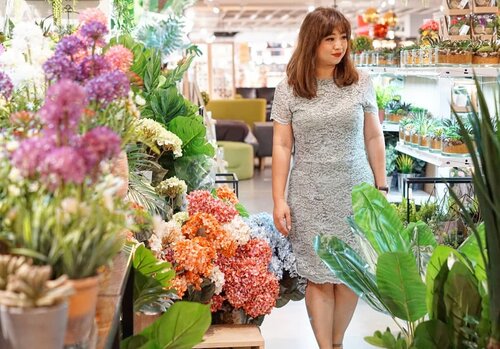 + View more details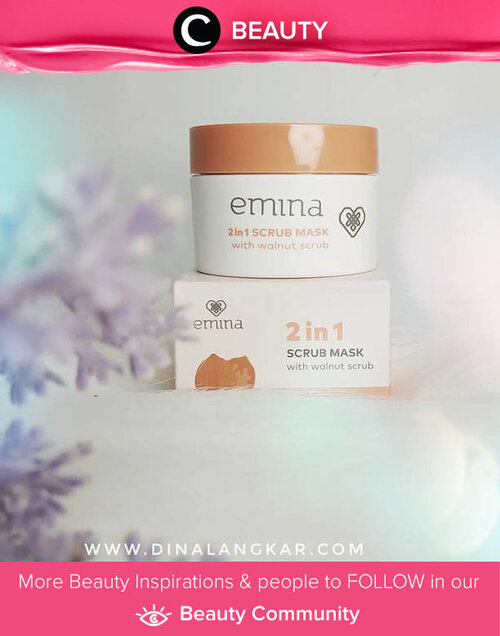 Suka dengan skincare yang praktis? Kamu bisa coba 2 in 1 Scrub Mask with Walnut Scrub dari Emina ini, Clozetters. Produk ini bisa jadi scrub ketika dibilas dengan air, dan bisa jadi masker ketika didiamkan pada wajah. Image shared by Clozetter @dina_yulinifahdina. Simak Beauty Update ala clozetters lainnya hari ini di Beauty Community. Yuk, share produk favorit dan makeup look kamu bersama Clozette.

+ View more details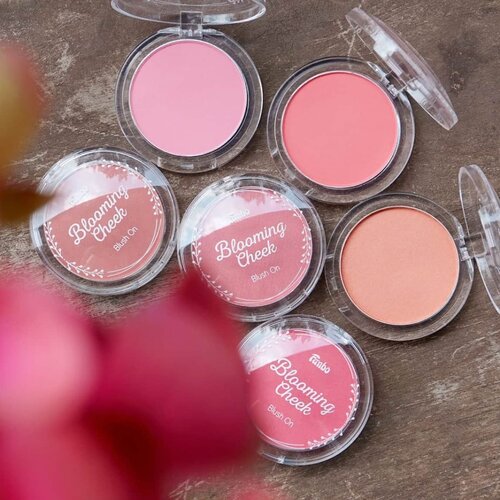 Affordable blush with 6 pretty colors! Blush on terbaru @fanbocosmetics ini warnanya cakep-cakep banget sih. Favorit aku yang shade 06 Warm Hug *next slide* 😊 Karena ada sedikit shimmernya jadi bikin look instant glow. Pipi beneran blooming like fresh flower~ Asal jangan like bakpao aja ya hehe. Shimmernya bener-bener subtle kok jadi gak lebay gitu ya 💖 Buat yang lagi nyari blush terjangkau dan pilihan warnanya banyak, cus cobain satu ini..
#FanboCosmetics
#FanboBloomingCheek
#JakartaBeautyBlogger
#JakartaBeautyBloggerFeatFanboCosmetics
@JakartaBeautyBlogger
+ View more details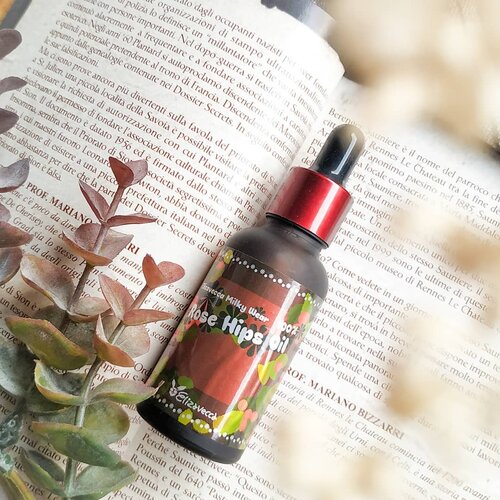 Elizavecca Milky Wear 100% Rosehip Oil
.
This is the first oil that I dare try to apply it on my face. I have read about how good rosehip oil is, some people said it works like magic for the skin. .
First, I'd like to highlights what are the benefits of rosehip oil as stated at littlediy.com
❤ Fades Wrinkles : It help stimulate collagen production & slows down aging.
❤ Fights Acne : The oil's acid content helps prevent blackheads & whiteheads.
❤ Evens Skin Tone : Using it at night to fade scars, spots & pigmentation.
❤ Fade Stretch marks : Massage oil into your stretch marks to help repair the damage skin.
❤ Hair Growth : Helps repair the damaged hair & promots healthy hair growth.
.
The oil housed in frosted amber glass dropper bottle. I think this is the old packaging, because they already have the new packaging with their cute piggy illustration on it.
.
Since it's 100% rosehip oil & there's no artificial fragrance added, so it's smell slightly musty.
.
It has clear & liquid texture, feels abrasive and greasy, so I chose to mix it with my moisturizer before applying it onto my face to reduce its uncomfortable greasy feeling and unpleasant scent.
.
This oil works pretty well for my seasonal dry patches. I frequently have dry patches due to weather changes or when my skin got bad reactions of a new products. By using this oil, I can see that my dry patches are slowly disappearing and my skin has become more moisturized.
.
I plan to use it for my thighs stretch marks. My weight increased dramatically, around 11 kg, so stretch marks appeared on my thighs. I will share how the results later...
.
This product was provided by
#elizavecca
in exchange for honest review.
.
.
#rosehipoil
#elizaveccarosehipoil
#clozetteID
#bloggirlsid
#kbbvmember
#beauty
#beautyblogger
#beautyreview
#beautycommunity
#skincare
#skincarereview
#skincarecommunity
#skincareroutine
#skincarediary
#skincarelover
#kbeauty
#koreanbeauty
#kskincare
#koreanskincare
#koreanmask
#koreansheetmask
#glowingskin
#glowskin
#acneproneskin
#antiacne
#acne
#sensitiveskin
#acnetreatment

+ View more details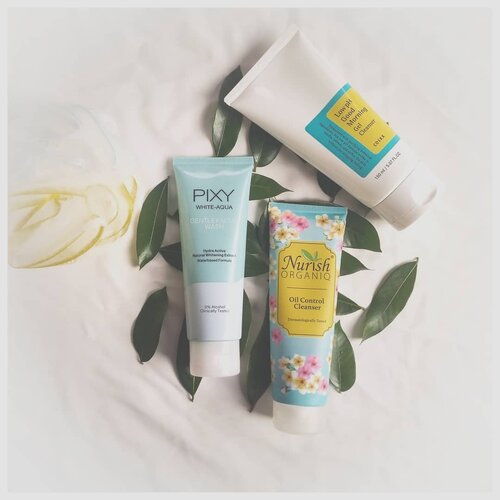 #cleanser
⠀
⠀
Jadi 3 sabun cuci muka ini adalah yang sedang aku pakai. Tentunya gantian ya, gak semuanya aku olesin ke muka. ⠀
⠀
Biasanya aku pakai
#NurishOrganic
Face Wash saat sore siang hari biar enak kalau mau reapply sunscreen dan atau sore hari ketika mandi sore. Karena ini oil control nya ada, jadi otomatis tidak terlalu nyaman untuk kulitku yang sedang sedikit kering ini. Setelah pakai, ada sedikit rasa ketat di wajah. Tapi, masih aman dan tidak bikin iritasi. ⠀
Buat yang kulitnya berminyak, kelihatannya bakalan suka dengan face wash ini. Harganya affordable, sekitar 50ribuan. Coba nanti aku cek lagi deh, semoga bener. ⠀
⠀
Kemudian cleanser andalan dari
#crosrx
Low ph Gel Cleanser. Ini enaknya dipakai setelah bangun tidur atau pas pagi. Kalau kulit lagi iritasi atau gak cocok sama produk, biasanya larinya ke sabun cuci muka ini. Karena gak bakalan bikin nambah iritasi di kulit. Aromanya gak terlalu ada, busanya sedikit dan gak bikin kulit terasa ketarik. Harganya yang agak nyesek ya, 90-100ribuan. ⠀
⠀
Yang baru aku punya yaitu face wash dari
#PixyCosmetics
yang Aqua series, ini baru aku pakai selama 4hari dan nyaman di kulitku. Gel cleanser ini ada aromanya, tapi masih kalem gak nyegrak. Busanya tetep ada, tapi tidak bikin kulit kering. Harganya murah, gak sampai 30ribu. Tempat belinya, ada banyaaaak. ⠀
⠀
Sisters dan brothers ada yang pakai salah satunya? Yang kalian gak suka yang mana? Atau face wash apa yang paling kalian gak suka sepanjang tahun kemarin? ⠀
⠀
#facewash
⠀
#cleanser
⠀
#sabuncucimuka
⠀
#skincare
⠀
#skincareroutine
⠀
⠀
#clozetteid
⠀
#beautyblogger
⠀
#blogger
⠀
#femaleblogger
⠀
#fadephotography
⠀
#flatlay

+ View more details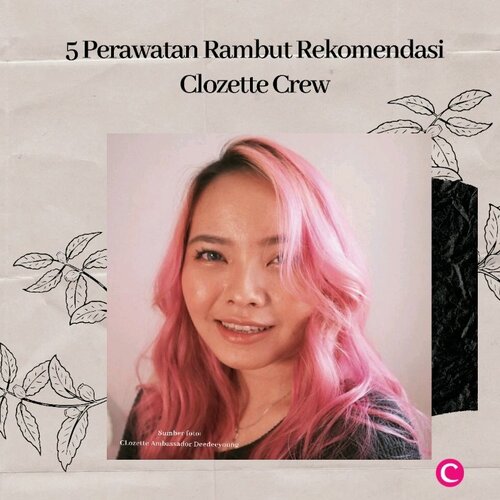 Your hair, your crown, your glory💇🏻‍♀️✨ katanya rambut adalah mahkota setiap perempuan. Jadi, bagaimanapun kondisi rambutnya; berwarna, virgin hair, atau rambut yang tertutup hijab sekalipun, perawatan tambun tetap yang terpenting. Berikut Clozette rangkum 5 perawatan rambut terbaik melalui video berikut, agar mahkotamu selalu sehat siap waktu!👑
#ClozetteID
#ClozetteIDVideo.
📷 @theouai @dimanjabumi @yvesrocher_id @sevencactus @lorealindonesia

+ View more details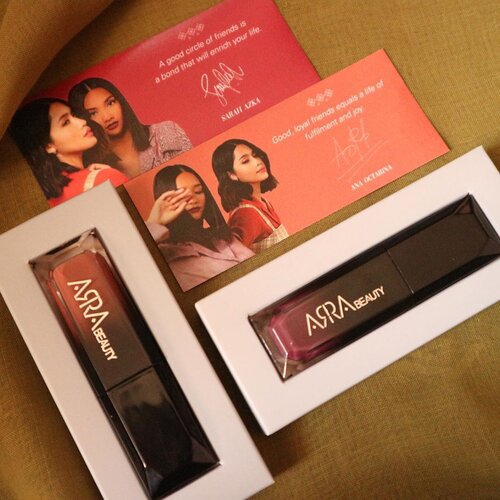 My first post of 2020 🤣Mana warna gincu favorit kalian?
#clozetteid
+ View more details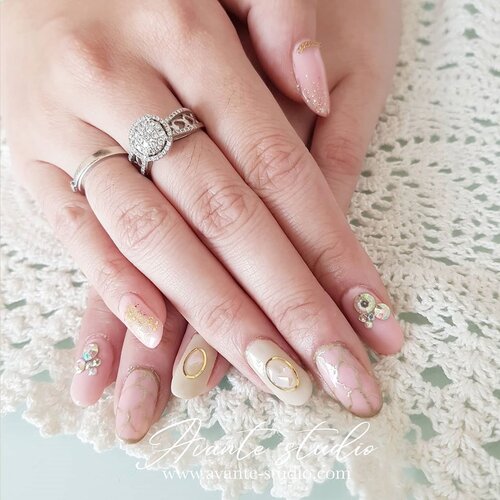 + View more details

loading ...
Back To Top