loading...
Search
16 RESULTS FOR DELICACIES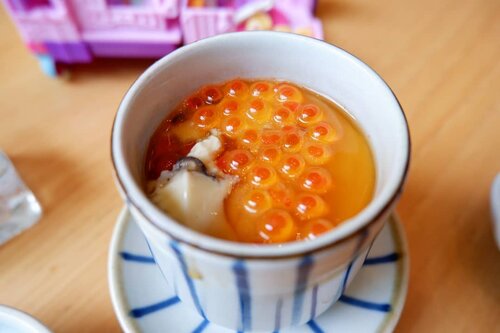 + View more details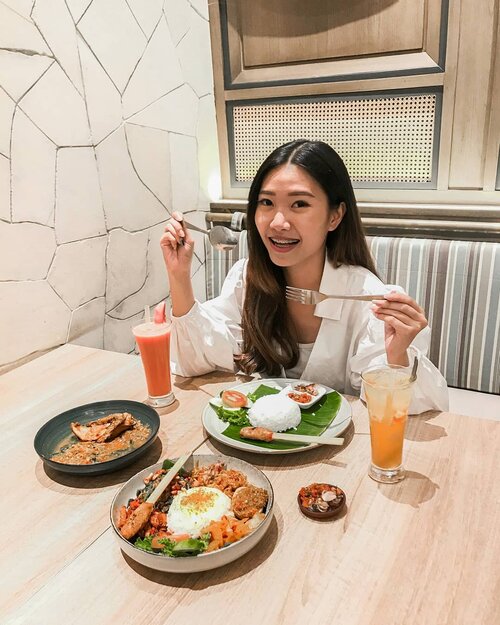 TASTY GIVEAWAY! ❤ (Voucher makan for 3 winners)
.
Tbh, it was my first time tasting @taliwangbali food and i'm a satisfied customer ! Servicenya super cepet dan bagus (fyi, aku disini pesen makan sendiri, gak janjian, jadi ditreat as usual customer yah ).
.
Kaget, platingnya bagus dan makanannya? Tidak mengecewakan lidah orang indo (im too picky dan cuma suka beberapa makanan indo).
.
Tapi ini, enakk... Rasanya bumbunya pas meresap sampe daging, dagingnya empuk, rempah2nya juga ga berlebihan JUST RIGHT HAHAHA 😌😌 Jusnya juga impressive, biasanya kalo makan jus di luar rasanya terlalu manis dan gak kaya 'buah' beneran. Ini approved 👌
.
Nah, aku skrg bukan cuma mau review, but id love to share this tastiness with you guys! --- Join the fun! Here's how:
1. Follow @taliwangbali dan akun aku @kerenejesicaa
2. Like 5 postingan terakhir @taliwangbali & @kerenejesicaa
3. Sebutkan alasan kenapa kalian mau cobain masakan Taliwang Bali, mention 3 orang teman + hashtag
#TaliwangBali
.
.
Goodluck and taste the delicacy! 😋🍴🍖🍛
#giveaway
#giveawayindo
#food
#foodblogger
#foodreview
#foodie
#clozetteid

+ View more details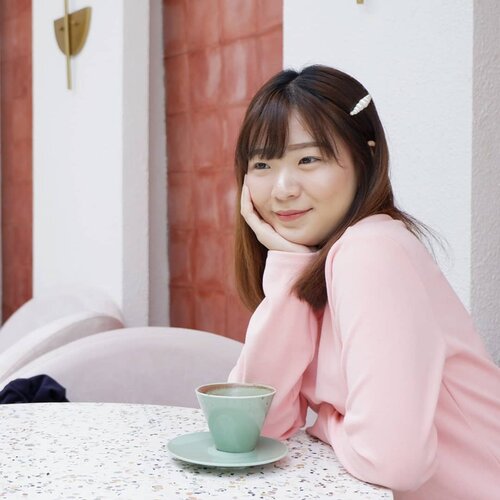 I can smell the weekend! Yeah!! 😎..Kalian kemana aja nih weekend?Aku pagi abis ada event trs pulang ke rumah mau chill aja...Umur gak bisa boong yak.. Kmrn event dr siang ampe malem lanjut lagi pagi badan lelah wkwkwk...📷 @robby.gohVenue @delicacies_house.....
#luellaartistry
#clozzetebeauty
#clozetteid
#luellaootd

+ View more details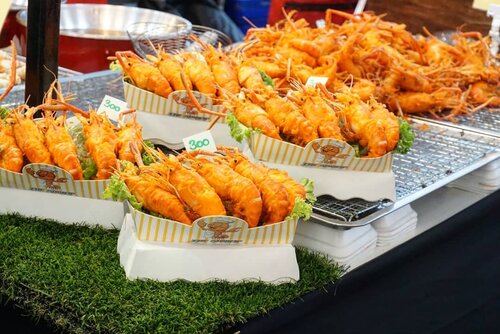 + View more details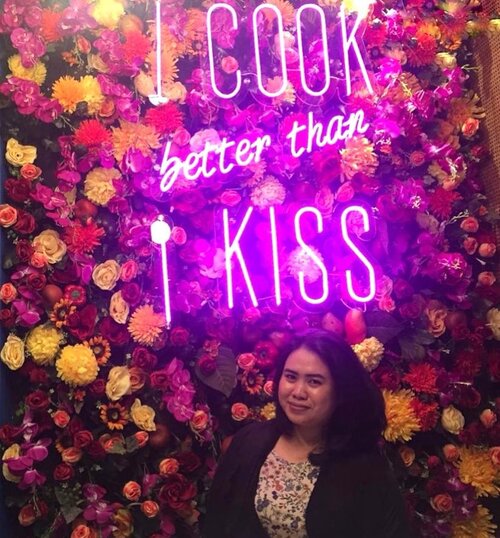 + View more details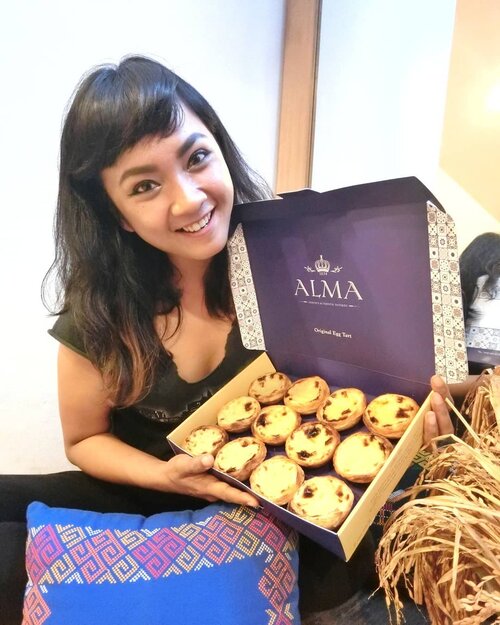 My last day ❤️ Berasa banget happy nya .. setelah banyak yang belanja sepanjang hari, dapat kiriman ALMA Lisbon's Authentic Pastries - Crunchy & Delicious Original Egg Tart Inside dari Aparna for all of us di @torajamelo 💙 .
.
.
@aparnasaxena11 tahu bener nih Sopiah suka banget sama Egg Tart 💙 Dan udah penasyaran lama banget sama @alma_bake.id yang udah masuk di 15th Delicacy of The World (according to The Observer) dan Top 12 Bucket-List Food Experience versi Lonely Planet! .
.
.
Terima dari kurir masih panas. Pas dibuka (udah baca bismillaah loh) langsung kecium aroma Cinnamon-nya 😍 I LOVE CINNAMON, @thepedroprincipe !! Ada bubuk cinnamon yang dibawain, kutaburin di atasnya, lalu .. Pas digigit .. wowwwww!
Se-crunchy itu pastry-nya guys!
Egg Tart-nya manisnya pas! Dan ada kejutan coklat leleh di dalamnya 😭
.
.
.
haduuuuuuu ... OH NO!! Kemarin kan Sopiah abis post turun berat badan, hari ini 😅🤣 hahahaha bye! Bodo amat! Musti diabisin ini ya kan ... .
.
.
Hey! @vinasagita @kikicasmita @kaniadachlan @auzola @cutauzria !! Bisa kaliikk kita jajan bareng ini kapan yuuuuuuu ❤️❤️ Ada di Pondok Indah Mall 1 sama Setiabudi ! Oh .. kepoin aja dulu
www.alma-bake.com
😭 mau nangis rasanya!! Coming soon 2 resep tiada tara temptingnya pulaaaa girls.. Oh I just can't .. help.. myself!!
#clozetteid
#AlmaEggTart
#AlmaBakeID
#AlmaBake
#lifestyle
#sofiadewiculinarydiary

+ View more details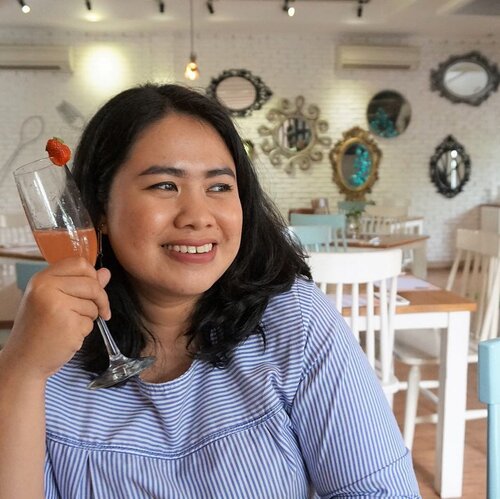 Me sipping the Berry Christmas mocktails happily as part of the @gastromaquia Christmas Set Menu._Still have no idea to spend the Christmas night with the loved one? Gastromaquia's Christmas Set Menu is back with more scrumptious choice of delicacies. Only IDR275+++ per pax, you can get a set of appetizer, main course, dessert, and Christmas mocktails._I got Chicken Medallion in Beer & Onion Sauce as appetizer, Creamy Truffle Risotto as main course, and Chocolate Mousse with Olive Oil & Seasalt. They're all impressive!_Read more
bit.ly/gastromaquia18
or link on my bio 🥂...
#clozetteid
#GASTROMAQUIAXClozetteIdReview
#gastromaquia
#gastromaquiajkt
#fromMadridtoJakarta
#gastronavidad
+ View more details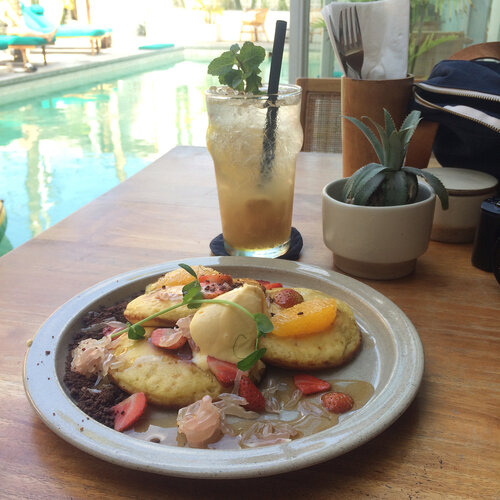 + View more details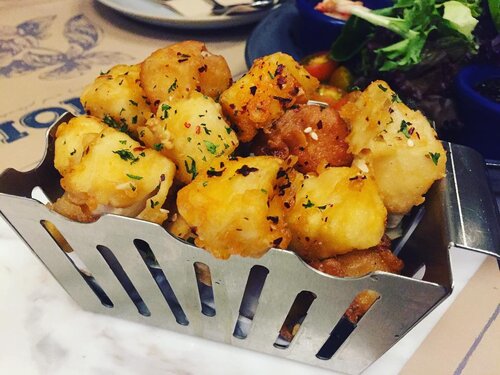 + View more details

loading ...
Back To Top