loading...
Search
2 RESULTS FOR FAMILYPHOTOSHOOT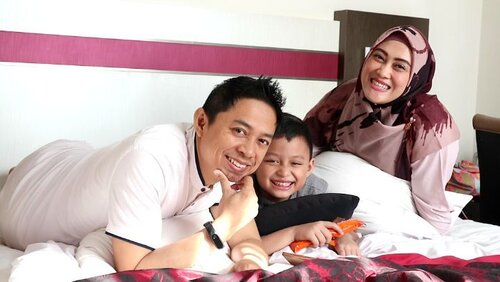 + View more details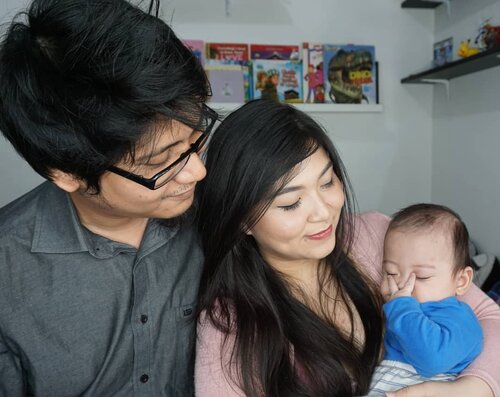 Taking family photo with a baby is surely hard 😂
Pas mama dan ayahnya udah agak cakep, anaknya posenya super random hahaha. Pardon @isa.albattar 's annoyed face, he was already super sleepy 🐤
.
Anyway, since I rarely share story about me being a mom, today I kinda want to share a little, especially about breastfeed. .
Alhamdulillah sampai sekarang Isa masih minum ASI, walapun jaraaaangg banget direct breastfeed karena dia suka kesedak (jadi doi prefer ASIP pake botol). Tapiii, kemarinan pas mulai kerja dan jadi sibuk plus super capek, ASI langsung drop, sampai harus pakai stok ASIP beku 😭
.
The thing is, produksi ASI juga nurun banget karena suka skip pumping pas kerja (yang berakibat aku makin mantap buat resign). Tapi ya balikinnya perjuangan banget, yang biasa sehari dapat 10-12 botol, sempat cuma 2-3 botol sehari dan sekarang udah mulai ningkat jadi 5-7 botol sehari. Tetep aja belum ngejar Isa yang minumnya 8-11 botol sehari.
.
Semenjak drop aku makin rajin minum @blackmoresid yang awalnya dulu dibeliin Ichi juga karena ASI ku awal Isa lahir ngga seberapa banyak. Dan karena aku makannya juga suka ngasal, Blackmores ini menurutku ngebantu banget buat ASI, karena kandungannya yang banyak manfaatnya. Sempet bolong-bolong minumnya pas ASI udah deres, tapi semenjak drop jadi makin rajin hahahaha. It helps!
.
Plus Ichi suka bantu pijat punggung dan nenangin dengan berbagai jurus positive thinking yang sepertinya lumayan jitu hahaha.
.
Sekarang masih ngejar biar ASIP nya banyak kaya dulu lagi, semoga aja berhasil ya guys, susu formula mahal 😂
.
Oya, sekalian mau bilang, yuk ikutan giveawaynya @roosvansiaaa dan @blackmoresid ❤❤❤ @may_yossi @efinofitasari @annisaqibtiah
#roosvansiaxblackmores
#blackmoresamazingmoment
.
.
.
#blackmores
#blackmoresindonesia
#family
#familyphotography
#familygoals
#familyphotoshoot
#familypictures
#baby
#babyboy
#momandbaby
#dad
#mom
#moment
#asi
#asip
#momblogger
#blogger
#bloggerceria
#clozetteid
+ View more details

loading ...
Back To Top