loading...
Search
2 RESULTS FOR FASHIOABLEME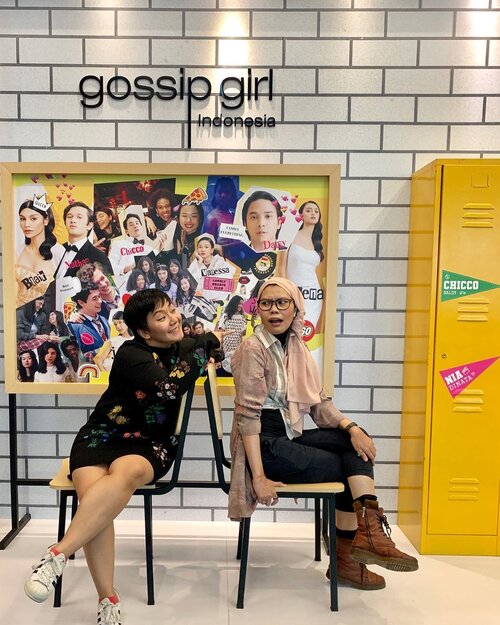 Gurls are complicated
.
.
Bisa curhat berjam-jam, tapi (seringnya) susah buat nerima kritikan. Ujung-ujungnya diem-dieman, kalo udah begini bisa jadi tanda-tanda ngambek 🥴
.
.
Berteman itu harusnya kurangi baper perbanyak laper, karena ada banyak sekali jajanan yang minta dicicipi. 🤤
.
.
Ngomongin gurls' friendship rollercoaster pertemanan Serena dan Blair di Gossip Girl tuh case study (astaga) yang gak habis buat bahan diskusi. Dari temenan yang udah kayak sodara, betrayal, toxic relationship, sampe ke "oh-ternyata-dia-gak-segitunya" ... yang ngikutin pasti can relate. Sebagai salah satu serial yang fenomenal, ketika kasak-kusuk bakal dibikin versi Indonesianya ooh everyone is waiting 😍
.
.
Dan hari ini @gossipgirlindo udah bisa dinikmati via @goplayindonesia looh!!! Beruntungnya dirikuu bisa duluan nonton, semua karena kebaikan hati kak @innath yang mengajakku 😘 Rejeki anak sosmed 🥰
.
.
Dengan nama @ibunia sebagai jaminan, ofkros GGI ini sungguh menyenangkan buat dinikmati: casts yang pas (yaolo sampe Om Rufusnya mirip banget sama @ariyowahab 😱) dan adaptasi ke jaman handphone berwarna masih jadi barang mahal ke era semua-mua digital. Surprisingly banyak talent dari masa lalu bangkit kembali. But the most of all udah pasti wardrobe-nya yang memanjakan mata. Aaak kusuka kusuka 🤩
.
.
Boleh banget buat jadi temen commuting atau nunggu yang kalo janjian bilangnya OTW padahal baru ngesot ke kamar mandi kakak! Tapi jangan lupa pake earphone ya biar ga ganggu orang di sebelahmu, kalo dia ikutan nonton sambil ngintip bilangin aja buat subscribe Goplay karena banyak tontonan bagusnya 👋🏻 .
XOXO 💋
.
.
Still wearing old clothes:
Outer from @fairyteeth
Scarf and stripe blouse @lindaleenk
Boots @carousell.id .
.
#clozetteid
#lifestyle
#ootd
#fashun
#fashioableme
#lovelypreloved
#instamoment
#instagood
#secondchance
#fashionableme
#fashionate

+ View more details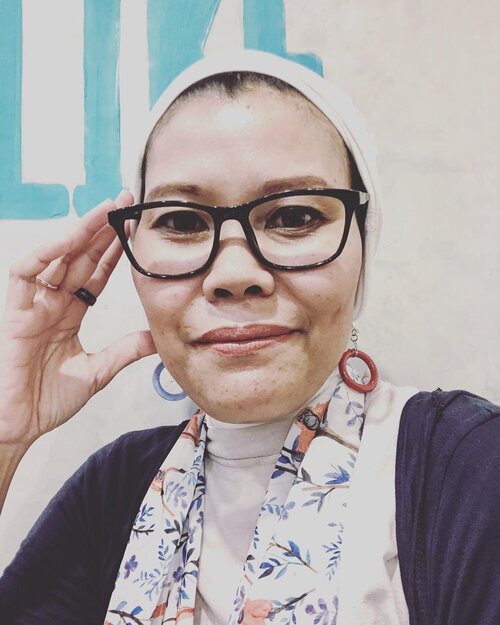 Be brave When you are brave, you empower others around to be brave too.I was a coward lil gurl: had no gut to take any risk. Guess it was caused by an overprotective treatment when I was a child. Overthinking and what people gonna say was my big worries. No advantages if I keep that hence I decide to take a new step. Convincing myself to do what I wanna do, within all the risks following because I am responsible to what I did rite?..Taking a self portrait as close as this is also need a courage. Also, the way ai dress up today. Even some says "omaga you shud hide your hair" or "use foundation to cover your blemish and look flawless" I don't care. The only things I do think about is how to keep all the bless given by taking care my body fit and healthy. Yes we might be getting old but let's make it as gold...I wear another upcycling earrings, made from power O kit as a dentist waste. Thank you @difa_ohc for this colorful O 😁..Any ideas what kinda waste I shud upcycle to be fashionable items?..
#selfportrait
#clozetteid
#lifestyle
#gratitudes
#aginggracefully
#fashioableme
#upcycle
#upcyclingthings

+ View more details

loading ...
Back To Top