loading...
Search
12 RESULTS FOR MENTALHEALTHAWARENESS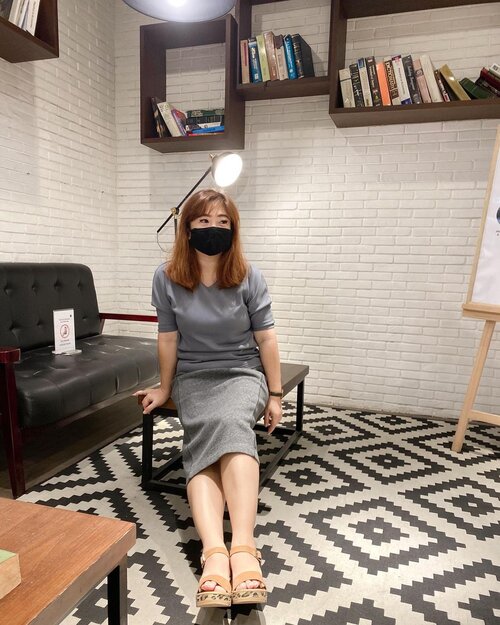 Hari ke 272 sejak kasus Covid19 resmi pertama di Indonesia. Besok anak-anak mulai ujian akhir semester (apapun sebutannya sekarang) dan sudah mulai berdengus informasi bahwa January 2021 sekolah tatap muka bisa dimulai (dengan catatan protokol kesehatan yang baik harus dipenuhi), still thou' rasanya belum berani. Sampai mayoritas di vaksin dan staff medis serta segenap fasilitas kesehatan mulai bernafas lebih lega. They are still overwhelmed. Jadi, mamak-mamak, dads too, mari kembali bersabar dan terus saling support. Buat semua yang membutuhkan, find a good support group, friends that brings the good sides in you, dan jika perlu, berkonsultasilah dengan konselor, it's okay to take care yourselves, sometime we can't do everything, and sometime we need time, rest, and someone who actually listen.Tempat-tempat seperti @gadingkonseling menawarkan jasa konselor dengan harga yang sangat bersahabat dan bisa dilakukan secara online. If you need someone professional to speak with you, do contact them.
#mentalhealth
#mentalhealthawareness
#life
#iglife
#instalife
#livelifetothefullest
#instabeauty
#clozetteid
#daybyday
#bestronger
#behappier
#lookbook
#hello
#howareyou
#apakhabar
#areyouok
#ruok
#itsokaynottobeokay
#konseling
#counseling
#kesehatanmental
#behappy

+ View more details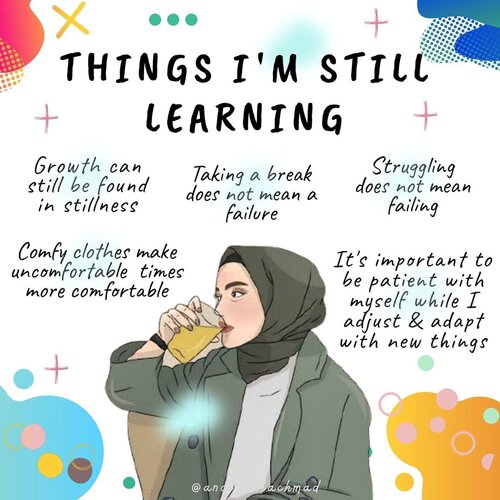 Life is A Learning Process 💕Well I agree to that, we learn everything in everyday. Dari hal sederhana hingga hal yang cukup complex & complicated.Pasti ada masanya di puncak teratas dan saatnya harus melalui masa terpuruk hingga batas bawah kehidupan yang gelap.But it's okay dear, you are not born to be perfect in ever way of life. Justru kegagalan, kekecewaan, stagnant, hingga pencapaian tertinggi adalah masa dimana kamu harus extra belajar dalam mensyukuri apa yang sudah Allah berikan dalam hidupmu. Proses yang menjadikanmu kuat ditempa apapun & semakin merunduk memohon ampun pada pemilik hidup saat manusia lain memuja atas hal yang mungkin membuatmu menjauh dari yang namanya "bersyukur". Yuk belajar lagi, genggam ilmu yang Allah berikan, berbagi bukan menggurui apalagi mendikte, dan yang terpenting perbaiki diri dengan senantiasa taat padaNya. *monmaap, akibat gak bisa tidur, bikin beginian deh 😅😁*
#andiyaniachmad
#clozetteid
#selflove
#fridayvibes
#jumatberkah
#ridhoallah
#lifeisalearningprocess
#mentalhealthawareness
#деeйствительно
#gc
会想你的26

+ View more details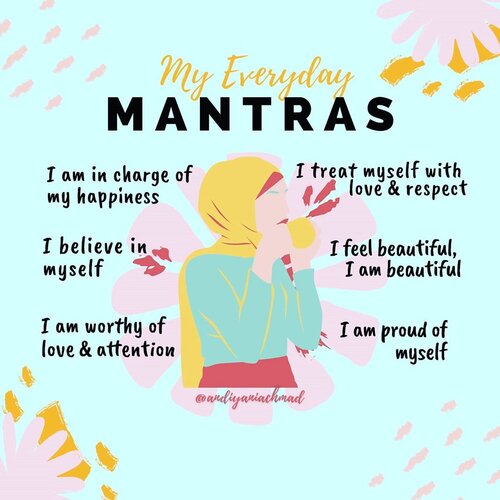 Mantra is "a word or phrase that is repeated often or that expresses someone's basic beliefs". Biasanya aku lakuin ini setiap hari buat self love affirmations biar merasa lebih nyaman sama diri sendiri. Terlebih di masa pandemi kayak gini, entah berapa kali itu mental naik turun bak roller coaster kan ye 😁Katanya kan ucapan itu doa dan penguat diri, karena itu aku usahain setiap hari berucap yang baik gak cuma ke orang lain tapi juga ke diri sendiri. Gils, kalo dipikir-pikir diri ini udah segitu hebatnya melalui segala hal tapi tetap masih bertahan kuat & berdiri tegak. Maasyaallah deh pokoknya 🥰Kalo kamu ada gak sih mantra atau ucapan penguat buat diri sendiri? @emak2blogger
#kebelajarcanvadesign
#canvadesign
#andiyaniachmad
#clozetteid
#selflove
#selfloveaffirmations
#mentalhealthawareness
#emak2blogger
#kumpulanemakblogger

+ View more details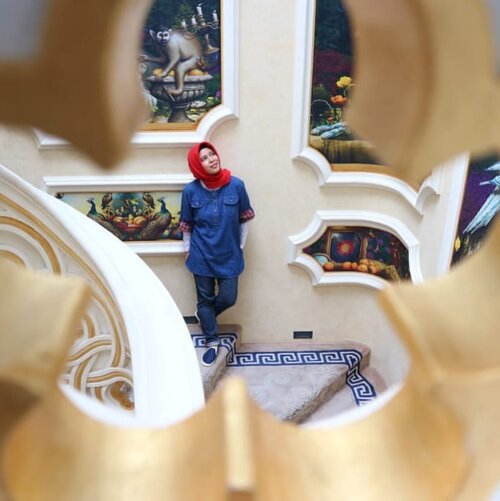 + View more details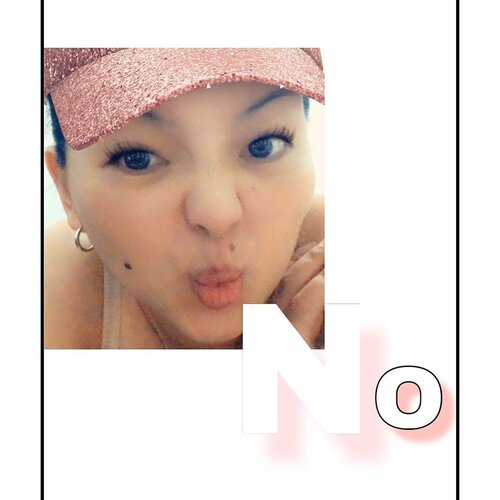 + View more details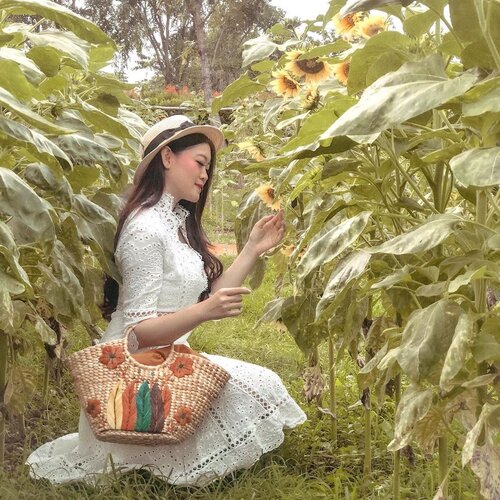 "You carry so much love in your heart, don't forget to give some to yourself" 🌿🌻🍃 Yesterday, was
#WorldsMentalHealthDay
, and I filled my day with some fresh air, walking through greenery, and enjoy beautiful flowers. Sometimes the smallest things feed the soul and bring peaceful vibes to our inner self
The way of recharging-your-life-battery might be different for everyone. But the most important is to understand when and how to heal your self. Because we are just human, and our daily activities or surroundings could be stressful sometimes. So it's okay to not be okay, all we need to do is to take a step back and practice some self care 🙂 It could be a small talk to our loved one, treating yourself with some comfort food, or chilling on the couch and create a cozy space
Just kindly remember, flowers do not bloom without a little rain. Everything has its purpose, even a little pain ✨
_____________
#selflove
#mentalhealthawareness
#selfcare
#spreadpositivity
#positivevibes
#spreadlove
#positiveaffirmations
#clozetteid
#beauty
#skincare
#makeup
#ootd
#fashiongram
#beautyenthusiast
#beautyinfluencer
#asianblogger
#stylediaries
#얼짱 #인스타패션 #패션스타그램 #오오티디 #패션

+ View more details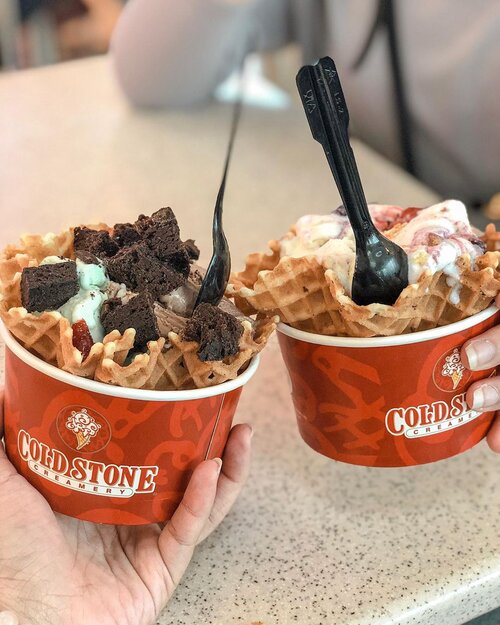 Happy weekend! Happy cheating day buat meningkatkan hormon kebahagiaan hihihi😜. Pernah denger ga sih bahwa mood kita seringkali dipengaruhi berbagaimacam hormon. Nah kadang yang tanpa disadari kita suka kekurangan hormon kebahagiaan. Jadi suka merasa sendiri padahal punya banyak teman, merasa ga disayang atau ga dicintai padahal punya pasangan terus bisa aja mendadak baperan atau mendadak sedih. Huhuhu
Nah aku juga kadang kadan masih suka ngerasa kaya gitu and it's common happend for everyone. Hihihi biasanya aku langsung buru" cari ice cream atau hal yang bisa naikin mood .
.
Yang namanya hormon kebahagiaan tuh sebenernya banyak banget ada yang namanya : serotonin, endorphine, Dopamin, Phenylethamine, Ghrelin dan lainnya. Kira" kalau makan itu hormon yang mana hayooo? Hehe
#clozetteid
#happiness
#mentalhealthawareness
#mentalhealth
#foodies
#positivevibes
#positivepsychology

+ View more details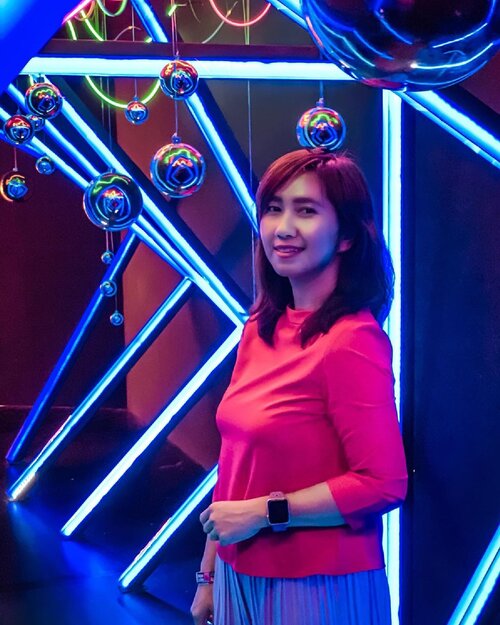 Keisengan minggu lalu bareng @rrichardx_x, abis lunch bareng di Kuningan City, main lah kami ke @ravenisodd yang lagi buka art installation dengan tema Mental Health Issue. Tiap instalasi ada maknanya sendiri-sendiri. Jangan khawatir ga paham, karena satu, berarti kesehatan mental kamu oke, kedua, karena ada para penjaga di setiap ruangan untuk menjelaskan detail maksud instalasi tersebut, ketiga, kamu masih bisa photo-photo buat menuh-menuhin feed IG kamu tanpa harus paham maksud instalasinya apa. 😆 Exhibitionnya sendiri masih bakal ada sampai tanggal 28 September 2019. Cuss!.....
#ravenisodd
#artinstallation
#exhibition
#art
#mentalhealthawareness
#mentalhealth
#odd
#kuningancity
#shotoniphone
#iphonexs
#lightroompresets
#ootd
#clozetteid
+ View more details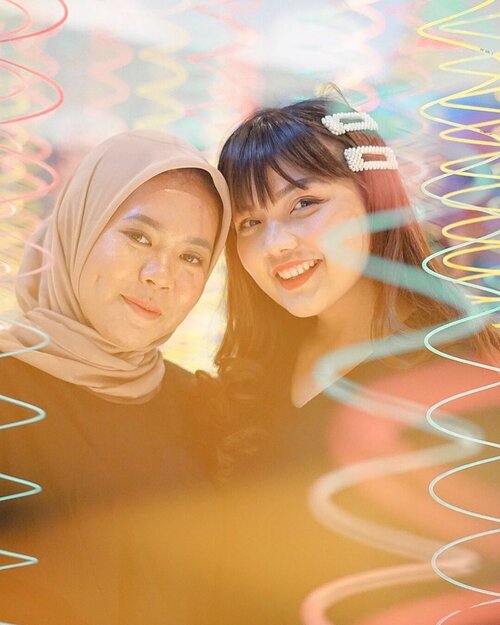 Jadi akhir akhir ini lagi sering banget jalan ama si @dessydiniyanti . Yang tadinya niat makan doang, atau foto doang berujung jadi life updated yang padahal kita berdua tau kita mah ga update" banget ya ceuu ~..Pesanku untuk si adik ketemu besar ini : life is about envolving, don't stay in situation that's not helping you grow mentally,spiritually and emotionally
#mentalhealthawareness
#clozetteid
#blogger
#sistersquad
#positivevibes

+ View more details

loading ...
Back To Top