loading...
Search
5 RESULTS FOR SLOWFASHION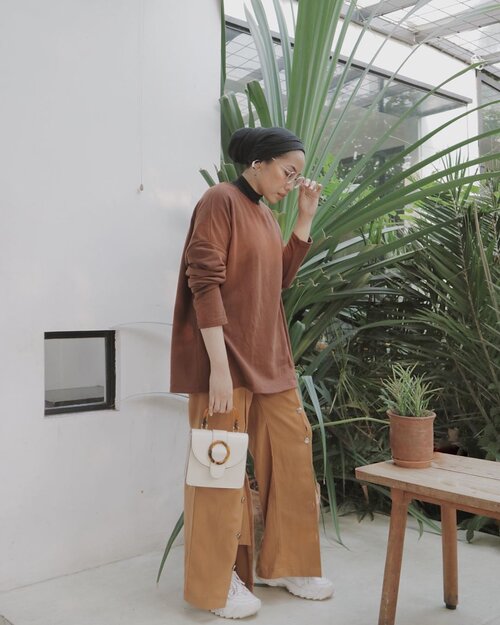 + View more details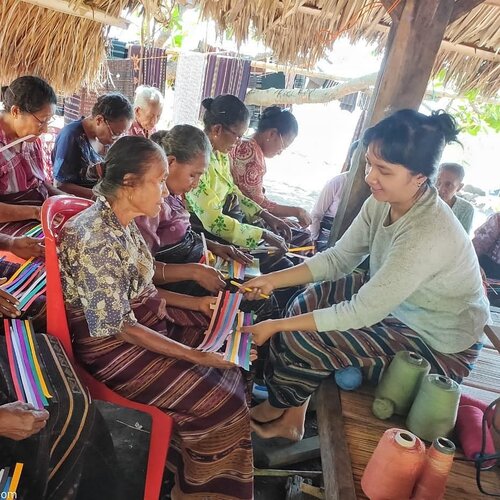 #RamadanDay13
Workshop pola warna sama Master Weavers? wah! 🤔
.
.
.
Siapa bilang workshop tekstil isinya penuh teori? Sopiah enggak pakai teori ini 🤣 malah ngajak main .. bakalan ikut ngantuk juga pasti teori 3 jam .. (yawn) .
.
.
Oh 😉
Sopiah bukan mentor professional la, I'm nobody. Tapi passion dan komitmen membuat saya berada di sini. Semua ina-ina yang ikutan workshop @torajamelo x @avoskinbeauty ini bukan orang sembarangan lho! Mereka adalah leader dan master weaver di kampungnya .. Jadi apa yang kami bahas dan praktekkan bersama langsung diserap dan akan disebarkan ke teman-teman kelompoknya 💙😍 getok tular gitu loh .. .
.
.
Berada di depan puluhan master weavers, ya gak mungkin lah Sopiah ngajarin menenun 😙 jadi akhirnya sharing aja dan diskusi tentang selera fashion di pasar, nunjukin video pameran Wastra Asia agustus lalu dan show IFW maret lalu .. lalu bakar semangat mereka dengan itu, dan ajakin main warna pakai kertas 😍 "ina-ina .. mau ikutan pameran di museum tekstil? Mau kainnya nempel di baju Sopiah dan masuk majalah? Mau ikutan Fashion Show? sini saya bisikin caranyaaaa.."
Diselingi ketawa-ketawa .. diajakin plesetan. gak langsung berhasil sih gaes 🤣 musti gondok beberapa kali dulu wkwkwwk soalnya mereka so serious! Hihihi.. .
.
.
Setiap hari setiap malam sebelum tidur .. kamipun relaxing dengan maskeran .. 😍 Mereka syuka loh alhamdulillaah.. karena belom pernah diajakin.
Tapi kata bu @dinnyjusuf : "Biar mukanya kinclong kayak Sopiah, ayo pake Avoskin. Nanti sopiah pakein ya" wadaw 🤣🤣 begini dibilang kinclong 🤔 gimana liat beauty influencers ya 😂 bu DJ ada2 aja .. .
.
.
Muka Sopiah kucel bingit ya gaes 🤣 hari pertama ditinggal mas Alf wkwkwk musti nyiapin kamera, nyiapin workshop, mana sempat mandi & dandan? 😎 Ah lagi di pulau ini.. cuek ajah .. .
.
.
Kertas 16 warna yang dibawa untuk ina-ina penenun ini disesuaikan ke warna kertasnya.. biar pada familiar sama color scheme TorajaMelo dan siap untuk koleksi 2020. Edian ya 🤣 persiapannya puanjaaaang ...
#clozetteid
#lifestyle
#slowfashion
#saveWeavingSaveLife
#TorajaMeloXAvoskin
#workshopsession
#exploreLembata
#LiveInDesigner
#DesignerLife
#JustTravel
#TravelGood

+ View more details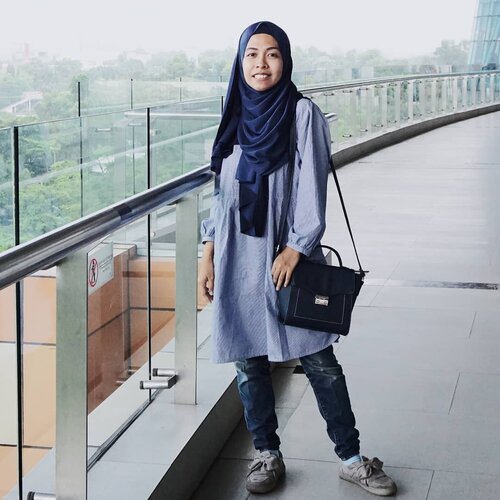 For the shake of "navy is the new black". Hampir 90% baju aku itu mono tone dan bermain di zona warna-warna aman. Kalaupun ada yang warna-warni, itu karena tuntutan pekerjaan. Itupun dibelinya dengan harga super murah-meriah, unbranded atau hasil swap bareng teman-teman
#slowfashion
lainnnyaKalo kalian, suka baju-baju yang kayak gimana? ____
#clozetteID

+ View more details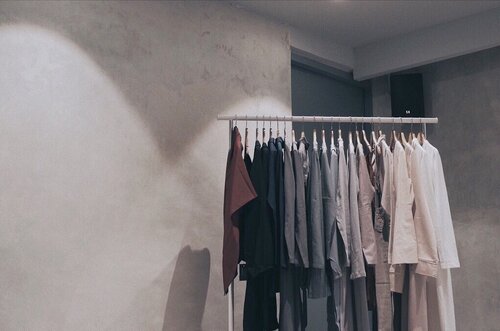 + View more details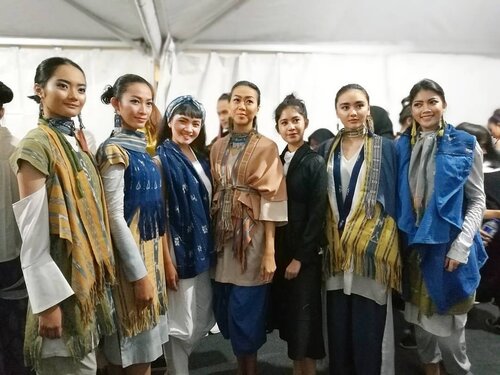 A late post from our latest fashion show at @bekrafestival Opening Ceremony .. Dec 7th, 2017.. Gudang KAI, Bandung.. .
.
.
Thank you @bekraf.go.id and Indonesia from the opportunity .. our dreams about national collaboration to developt the creative economy.. this is a new beginning.. we won't give up for the better future for our country 💙 together we can.. 💪💪🇮🇩🇮🇩💙💙
.
.
.
Feel free to slide to know how @ikkon_ngada present the fashion collection.. it's our slow fashion lab.. .
.
.
Slide 1 : Sofia and @saviralavinia with the models at the backstage
.
.
.
Slide 2-5 : the details
.
.
.
Slide 6: the show.. .
.
.
Slide 7 : all of
#IKKON2016
#IKKON2017
fashion designer .. .
.
.
Don't missed the event : Bekraf Festival 2017..
7-10 December 2017.. Gudang KAI Bandung & Bandung Creative Hub.. FREE FOR PUBLIC..
.
.
.
Can't wait to write up on my blog soon 😍😍 stay tune, guys!
#bekrafestival2017
#bekrafid
#designerlife
#designersquad
#creativedesign
#creativeevent
#creativeeconomy
#clozetteid
#lifestyle
#bandungevent
#slowfashion
#collaboration
#fashionshow
#fashionporn
#backstagelife
#leica
#leicashot
.
@bekrafestival @bekraf.go.id @bekrafd4 @bekrafd2
@triawanmunaf
@rickypesik
@boy_berawi @ikkon_ngada @ikkon_lampung @ikkon_sawahlunto @ikkon.brebes @ikkon.rembang @ikkon_2017 @kopikkon

+ View more details

loading ...
Back To Top