loading...
Search
23 RESULTS FOR LOVELY_PHUSS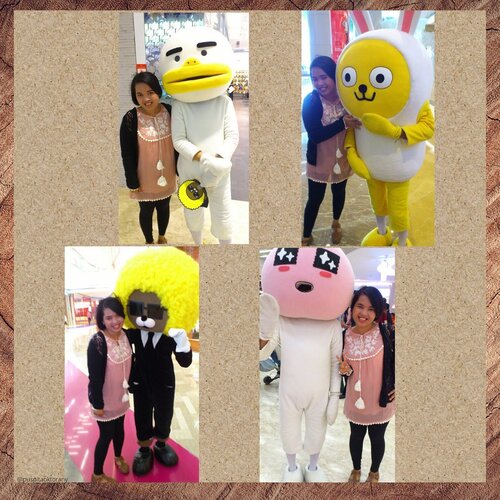 + View more details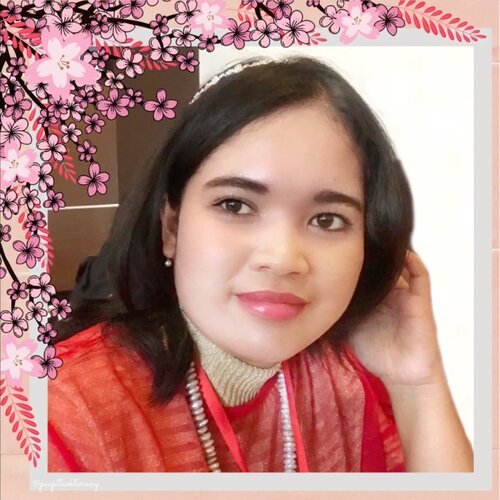 + View more details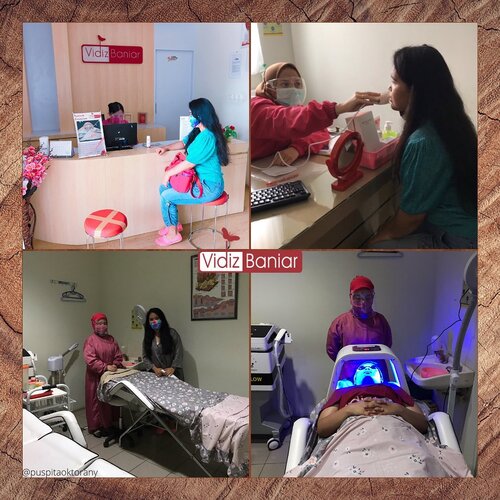 + View more details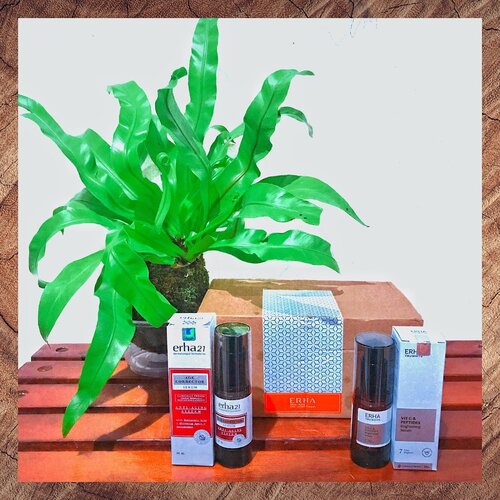 Belanja via whatsappnya erha simple dan cepat. Ini pertama kalinya aku belanja lewat whatsappnya @erha.dermatology . Selain karena kepepet expire voucher ultah yang habis pas tanggal itu, juga lagi males keluar. Ternyata pesan via whatsapp pun tetap ada promonya dan terpisah/beda dari promo web dan strore. Yang kerennya lagi sore hari transaksi, besokannya barang sudah sampai. Plus poin member tetap masuk. Wah bener-bener solusi di kala gak boleh terlalu sering ke tempat umum ya. Puas banget deh belanja via whatsappnya. Terima kasih Erha.
#lovely_phuss
#ReviewPhuss
#PhussReview
#Erha
#ErhaDermatology
#ErhaDeliveryService
#clozetteid
+ View more details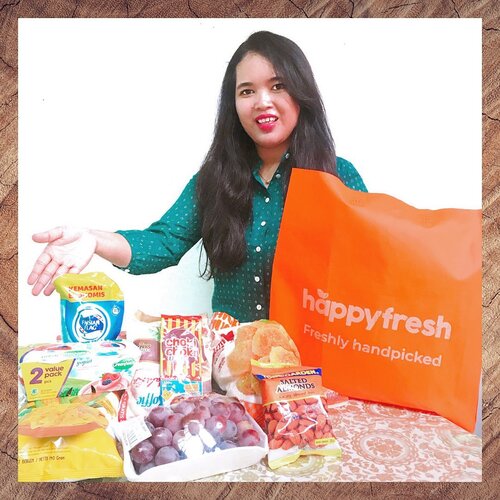 Aku selalu puas sama layanan @happyfresh_id dan udah pake lama. Apalagi makin kesini makin berkembang & berbenah dalam hal sistem, layanan juga promo. Seperti sekarang lagi ada #𝐇𝐀𝐑𝐆𝐎𝐋𝐍𝐀𝐒 sebelum nanti event #𝐇𝐀𝐑𝐁𝐎𝐋𝐍𝐀𝐒 . Kebetulan banget baru belanja bulanan dari #𝐇𝐚𝐩𝐩𝐲𝐅𝐫𝐞𝐬𝐡 , segambreng gini lumayan dapat banyak barang promo loh juga diskon hargolnas plus tambahan lainnya. Karena 𝐥𝐚𝐠𝐢 𝐚𝐝𝐚 𝐝𝐢𝐬𝐤𝐨𝐧 𝟒𝟓% 𝐝𝐚𝐫𝐢 𝐛𝐞𝐫𝐛𝐚𝐠𝐚𝐢 𝐤𝐚𝐭𝐞𝐠𝐨𝐫𝐢 𝐬𝐞𝐫𝐭𝐚 𝐚𝐝𝐚 𝐣𝐮𝐠𝐚 𝐲𝐚𝐧𝐠 𝐬𝐞𝐫𝐛𝐚 𝟏𝟐𝐫𝐢𝐛𝐮. Gimana, mantap abis kan ? Nah makanya sebelum pada belanja kebutuhan lain, mending siapin dulu kebutuhan grocerienya mumpung lagi diskon gede-gede.an jadi bisa nyetok banyak. Belanjanya lewat apps nya aja, download dulu ya. Bisa banget pake kode diskon "𝐇𝐀𝐏𝐏𝐘𝐅𝐑𝐄𝐒𝐇𝟏𝟐" buat diskon tambahannya. Oiya 𝐦𝐞𝐫𝐞𝐤𝐚 𝐛𝐚𝐫𝐮 𝐛𝐮𝐤𝐚 𝐥𝐚𝐲𝐚𝐧𝐚𝐧 𝐝𝐢 𝐁𝐚𝐥𝐢 𝐣𝐮𝐠𝐚, 𝐝𝐚𝐧 𝐥𝐚𝐠𝐢 𝐚𝐝𝐚 𝐠𝐢𝐯𝐞𝐚𝐰𝐚𝐲 𝐛𝐮𝐚𝐭 𝐦𝐞𝐦𝐞𝐫𝐢𝐚𝐡𝐤𝐚𝐧 𝐩𝐞𝐦𝐛𝐮𝐤𝐚𝐚𝐧 𝐥𝐚𝐲𝐚𝐧𝐚𝐧 𝐡𝐚𝐩𝐩𝐲𝐟𝐫𝐞𝐬𝐡 𝐝𝐢 𝐁𝐚𝐥𝐢. Jadi yang di Bali dan daerahnya kuy merapat belanja di happyfresh. Info lebih lengkap cek akun @happyfresh_id tanya2 ke aku sebagai pelanggan setia juga bisa.
#lovely_phuss
#reviewphuss
#phussreview
#belanjaonline
#belanjasembakoonline
#groceryshopping
#clozetteid
+ View more details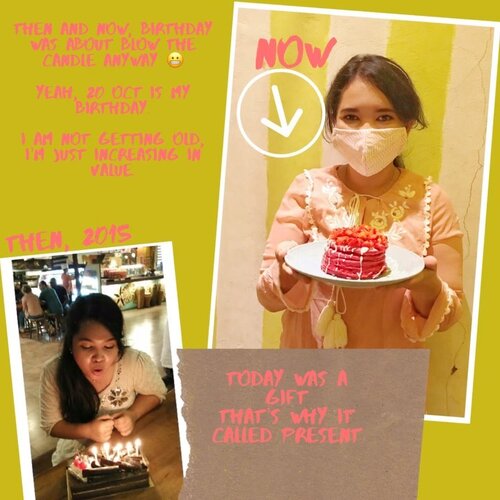 + View more details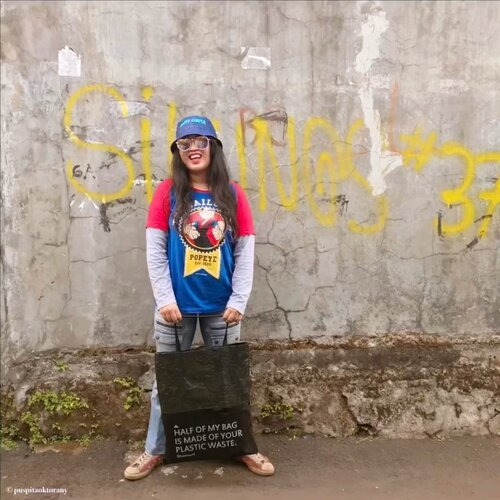 Yeah, this tote is too cool to handle 😎 But what if I told you that my bag are from plastic waste, could you believe it ? In the fact, yes, this is made from waste plastic. Upper material are Plastic recycle & drill fabric for the rest.This is Kreskros campaign tote bag. Half of this tote is made from our plastic waste. And on the other half written "HALF OF MY BAG IS MADE OF YOUR PLASTIC WASTE". A reminder for me, you, and people who read it. 👆🏻you wil found and read this when you open the packaging. It turn out that Kreskros collaborates with lindungihutan.com for this tote bag. By buying every one of these tote bags, you are planting 10 trees on our earth.Anyway, I have this tote bag as a gift from the fourth session zoom class by @mamaanakmakinseru by @travelokaxperience with @bhinnekacom & @kreskros.id last august with theme "enterpreneurship for mompreneur". Sure we learn a lot. Thank you for the gift.
#mamaanakmakinseru
#mamaanakmakinserucommunity
by
#travelokaxperience
#enterpreneurshipformompreneur
#enterprenuership
#kreskros
#kreskrostotebag
#kreskrosplasticycle
#lovely_phuss
#lemontree
#yellowlemontree
#clozetteid
Song by @fools.garden.official
#FoolsGarden
#foolsgardenlemontree
#화창한화요일帕蒂亚纳哈 #зловмисникизакололи
+ View more details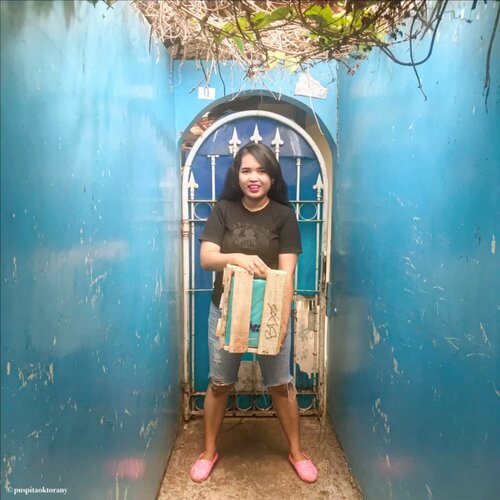 + View more details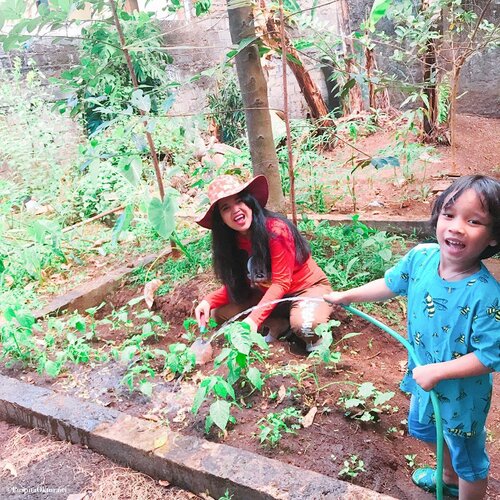 + View more details

loading ...
Back To Top