loading...
Search
1,974 RESULTS FOR ACNE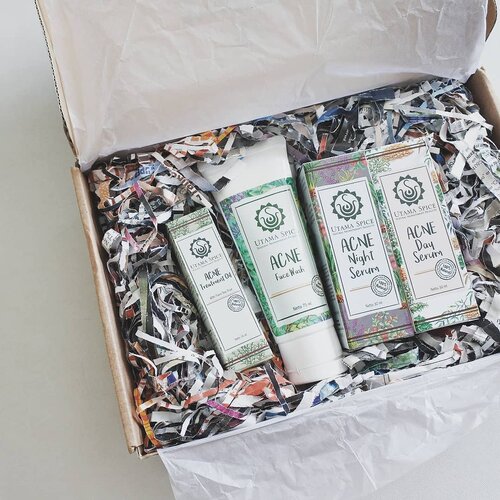 + View more details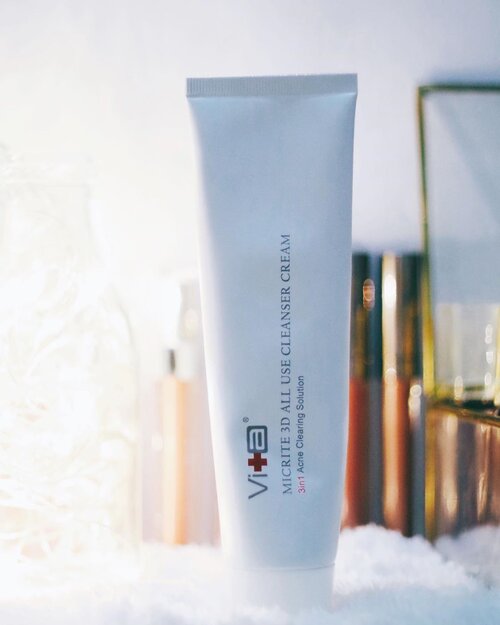 Hai semua, jadi akhir - akhir ini kulit wajah aku yang tadinya kering jadi lebih berminyak dari biasanya. Trus akhirnya aku mutusin buat mengganti salah satu produk dari rangkaian skin care rutin aku yaitu cleanser. Cleanser yang lagi aku pake yaitu Swissvita 3in1 Acne Clearing Solution. Dari namanya yang menarik, produk ini memiliki 3 keunggulan yaitu dapat membersihkan tanpa iritasi, mencegah kotoran kembali ke permukaan kulit dan mengandung formula khusus untuk memperbaiki tekstur kulit. Selain keunggulan yang td aku sebutin, produk ini juga no fragrance dan gak bikin kulit aku terasa ketarik atau kering. So far ku suka ✨ Swissvita 3in1 Acne Clearing Solution ini bisa di beli di allyoung.co.id
#AllyoungMuslima
#AllyoungMuslimaSquad
#allyoungmuslimasquads2019
#clozetteid

+ View more details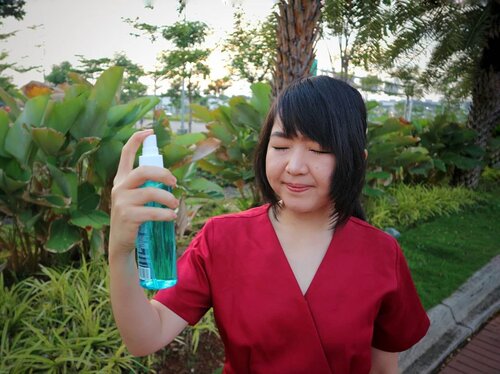 Looking for a product to heal your face or body acne problem? Maybe, @a.stop2man clear toner is one of the right choice to help you.. 😊
.
It's so easy to use! You just need to spray it directly on your face or back area..
In my opinion, the spray isn't quite good.. It's a lil bit uncontrollable and sprays too much if you don't spray it carefully.. 😅💦
So, I prefer to spray it on cotton pad
and it's absorbs quickly on my skin..😆✨
.
I have been using this toner for 2 weeks and I feel quite satisfied with the results..✨
I really enjoy using this toner as it gives a nice calming effect to clear my pimples, reducing the redness, improve my skin texture, and help prevents breakout.. 💕💕💕
While I haven't any problem with back acne, so I haven't been able to see the results..
.
Wanna try this out? Go check out @hicharis_official and get yours by visiting my HICHARIS SHOP..
(You can get it for Idr 254k from idr 295k 😍 & local shipping)
Link:
https://hicharis.net/Meiliyana/HrP
or you can easily click link on my bio! ❤️
.
.
.
.
.
@hicharis_official @charis_celeb
#a.stop
#toner
#CHARIS
#CHARISSTORE
#astop
#acneprone
#beautyroutine
#skincare
#charisceleb
#toner
#skincareaddict
#review
#bloggers
#charisAPP
+ View more details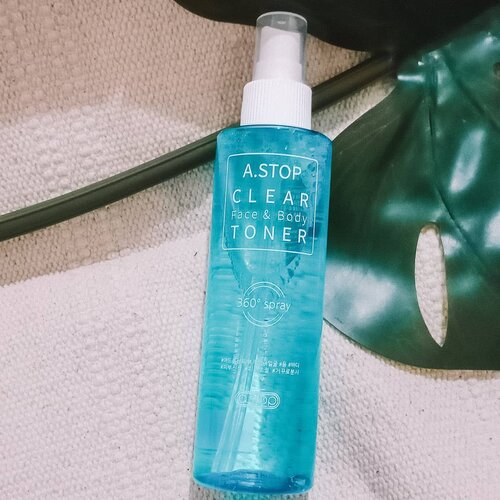 Beberapa hari yang lalu dikirimin produk ini sama @hicharis_official . Jadi ini adalah produk Toner, yang bisa buat wajah dan badan. Sesuai sama namanya, produk toner dari A Stop ini bagus buat menghilangkan jerawat. Cuma, berhubung aku lagi hamil jadi aku cuma pakai di bagian punggung yang berjerawat aja. Caranya juga gampang, tinggal di semprot 1-2x udah tercover semua. Kebetulan aku juga lumayan sering kena backne (back acne), jadi kalo emang beneran berfungsi buat hilangin backne aku, aku bakal update lebin lanjut ya! Dan.. Produk ini bisa kalian beli di Charis Shop aku :
https://hicharis.net/tasyanandya
dengan harga 254.000 (disc from 295.000). Link nya akan aku taro di Bio ya 😁.
#CHARIS
#CHARISCELEB
#astopcleartoner
#clozetteid

+ View more details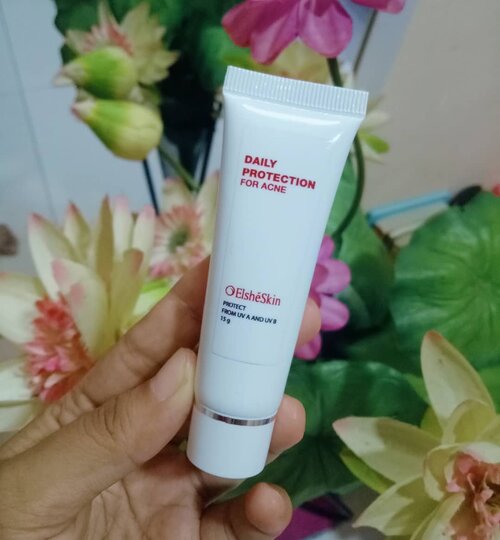 Untuk kamu yang punya kulit berjerawat sepertiku, aku rekomendasiin sunscreen andalanku karena penting banget untuk merawat kulit kita yang berjerawat. Aku bisanya pakai @elsheskin Daily Protection Gel For Acne Skin sebagai daily sunscreen ku. Sunscreen ini mengandung SPF 30 yang bisa melindungi kulit kita dari sinar matahari dan juga mengandung Salicylic Acid yang bisa membantu merawat jerawat.💕...Oh iya, Tekstur sunscreen ini berbentuk creamy tp lembut dan mudah menyerap di kulit dan nggak bikin kulit kamu perih atau iritasi karena sudah aman banget. 💕...
#Clozetteid
#revanisanabella
#Elsheskin
#Elshesquad
#squadreva
#beautycommunity
#elsheskindailyprotectionforacne
#skincareforacne
+ View more details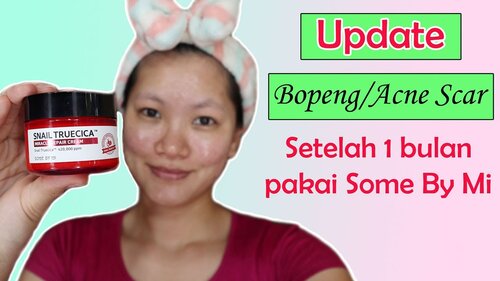 REVIEW SOME BY MI SNAIL TRUECICA MIRACLE REPAIR CREAM KORNELIA LUCIANA - YouTube

+ View more details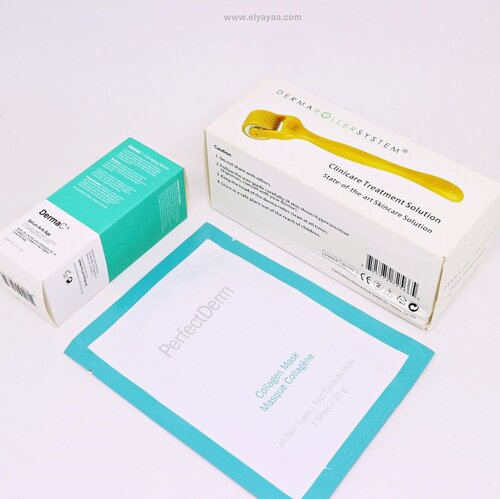 Derma roller at home, can we do that?
_
Yes, definitely!
Back then I know this kind of procedure only can be done with dermatologist as it could cause pain and bleed around the treated areas. We also need to apply numb cream before doing the treatment. In my experience of having mirconeedling, It takes a lot of time 🤔 but having
#dermarollersystem
at home can be different case.
_
We don't need to apply numb cream, and we can just do it at home. You save time as well as money. Not forget to mention, it gives bearable pain as you roll 200 needles on the skin surface to stimulate the collagen production. This treatment actually make wound on your skin so it can heal by itself and make new skin cell which is create healthier skin tissue...and you would experience your skin red, stink, and in my case it would feel hot but, it's only right after the treatment. Using anti-aging serum, sheet mask or skincare that have shooting effect could help that.
_
If u do the treatment in the proper way, you would see lil bit differences in the next morning. Of course you will see the huge skin improvement if you use it regularly once a week in several months.
_
You can see my skin improvement on the 3rd slides. I'm struggling with acne scars, it takes a year sometimes to make them disappear even tho I use brightening serum, but it doesn't have so much help. From using
#dermarollersystem
I could conclude that my skin cell turn over become faster so I could have better looking skin in the term of tone, texture and elasticity.
_
Expressing my experience with this scary looking tool in ig post wouldn't be enough. You can see the update on my ig story ( check on the hilight) and full review in bahasa Indo can be read at
www.elyayaa.com
.
.
.
.
.
.
#skincare
#skincarebloggers
#indonesianbeautyblogger
#ellskincaregame
#clozetteid
#idskincarecommunity
#dermaroller
#microneedling
#skincarejunkie
#skincareaddict
#abcommunity
#skincareblogger
+ View more details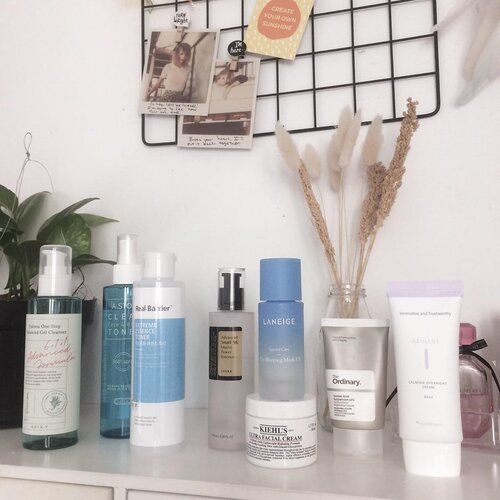 + View more details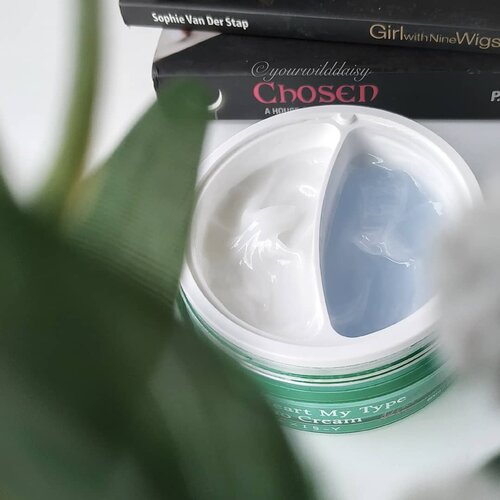 Have a nice weekend everyone ❤ how was your Valentine's day? Yesterday I only spent my time at home, no chocolate no flowers, how sad 😂 but no, I'm not sad!
.
Today I'd love to review a products that have become my favorite lately. Have you ever imagined 2 types of cream in 1 jar? it's Axis-Y Cera-Heart My Type Duo Cream. Consists of 2 types of cream for dry and oily skin areas, sounds very good for those who have combination skin right?
.
🌿 Heartleaf T-Zone Cream
This cream is formulated for oily skin areas. Contains heartleaf which hydrates oily skin. The cream color is bluish and has a gel texture, lightweight and easy to absorb. The smell is quite refreshing and soothing.
.
🌿 Ceramide U-Zone Cream
This cream is formulated for dry skin areas. Contains ceramide that nourishes dry skin. The texture of the cream is thicker than T-cream, has milky white color. Feels rich and very moisturizing.
.
Even though the name is T & U - Zone cream it doesn't mean you have to use it for T or U zone, it can be used as needed. Many people have T-zones are more oily and U-zones are drier, but in my case it's the opposite. I have drier T-zone sometimes even appears dry patches, while my U-zone is oily. So, I use U-Zone cream for my T-zone and T-Zone cream for U-zone.
.
After using it for a month I can say that this is the best cream for my combination skin! The U-Zone cream is able to deal with dry patches on my nose and chin area. While the T-Zone cream even thought has a light texture but is able to provide good hydration for my oily skin area.
.
If you have combination skin, you must try this cream!
.
.
.
Where to buy? @beautyglowing
.
.
#axisy
#axisyindonesia
#moisturizer
#combinationskin
#kbeauty
#koreanbeauty
#kskincare
#koreanskincare
#clozetteID
#bloggirlsid
#kbbvmember
#beauty
#beautyblogger
#beautyreview
#beautycommunity
#skincare
#skincarereview
#skincarecommunity
#skincareroutine
#skincarediary
#skincarelover
#glowingskin
#glowskin
#acneproneskin
#antiacne
#acne
#sensitiveskin
#acnetreatment

+ View more details

loading ...
Back To Top