loading...
Search
37,224 RESULTS FOR I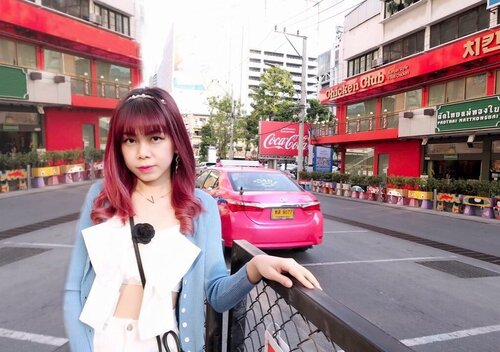 + View more details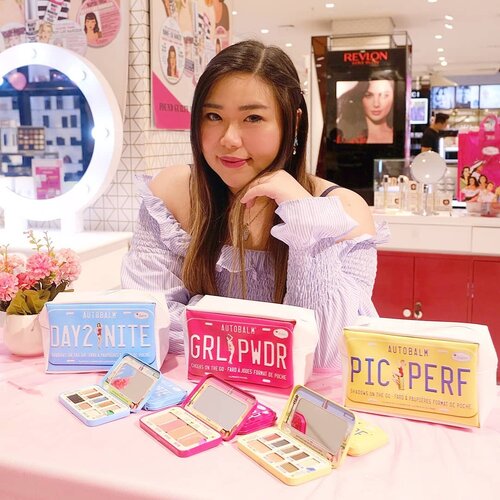 + View more details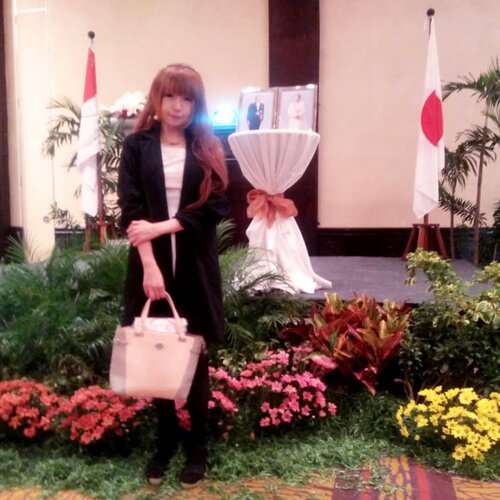 Yesterday was the Birthday celebration of His Majesty the Emperor of Japan, Naruhito. May God always bring him a good health, so he will always inspire Japan and the world.
.
This photo was taken last year, in Emperor Akihito's birthday celebration. So sad yesterday i can't come to Emperor Naruhito's birthday celebration because i have another schedule outside Surabaya.
.
After Japan's emperor Akihito stepped down to let son take over, Emperor Naruhito. Emperor Akihito is set to abdicate on April, 30th 2019, marking the end of Heisei era. And 令和元年 'Reiwa Gannen', "first year of Reiwa" from May, 1st 2019. Government announces new era name : 'Reiwa'. It's the name the Japanese government selected for the new era, which is set to start when Crown Prince Naruhito becomes the new Emperor.
.
Japan welcomed the start of a new Reiwa imperial era and a new emperor, with hopes for peace and prosperity.
.
In frame : Aiyuki with Mr. & Mrs. Tani Masaki (The Consul - General of Japan in Surabaya).
.
.
#平成 #令和時代  #令和 #日本 #令和元年
#ReiwaPeriod
#Reiwa
#Japan
  #モデル  #メイク  #ヘアアレンジ  #オシャレ  #メイク 
#makeup
#浴衣
#lady
#beauty
#kawaii
  #コーディ  #ガール 
#clozetteID
  #かわいい
+ View more details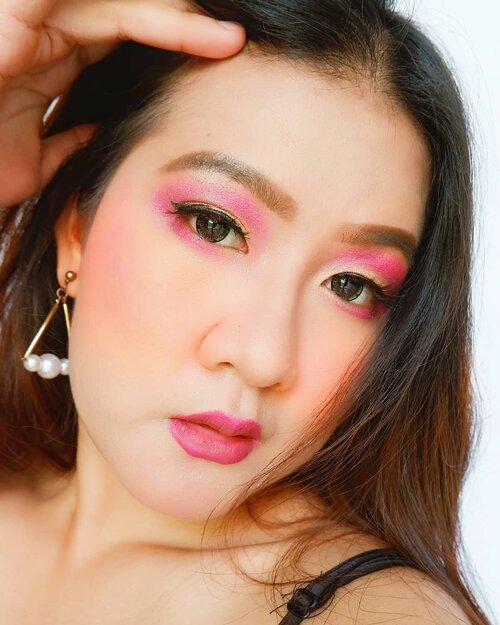 Sunset pinkiest makeup
_
Berawal dari hobby belanja khususnya kecantikan sehingga aku sering mengabadikan curhatan makeup ku dengan beberapa produk yg sering aku gunakan dengan modal cuap-cuap dimedia sosial menjadi hobby terpendam menjadi Beauty Influencer agar orang terdekat dan teman dunia maya lebih selektif untuk memilih produk kecantikan yang tepat menghindari produk palsu yg beredaran dan informasi yang aku punya tsb menjadi lebih bermanfaat dan menambah teman dimedia sosial .
Sama seperti makeup aku gunakan kali ini SUNSET Pinkiest makeup, dipadukan dengan @getthelookid Rouge Signature Parisian Sunset 129 I Lead alasan aku memilih Rouge Signature Sunset karna pilihan warna lengkap dengan moodku setiap hari dengan wara soft maupun bold terpenting karna texture lipcream super ringan tanpa terasa berat dibibir dengan hasil finish matte intens menjadi pilihan aku gunakan sehari hari , kalau dapat dibilang ini lipcream matte serasa liptint korea tanpa berasa ada beban dan menjadikan senjata aku tampil cantik setiap saat 😊, aku sudah tunjukan pesona Sunset makeup ku kalu kalian @eridarida @anitatirta @san2pit @antika_343 @sashabilakarim
dengan Rouge Signature Parisian Sunset .
.
#OwnYourSunset
#GoRougeSignature
#BeautyHackathonLorealID
#LorealIDHackMyTown
#like4likes
#follow4follow
#clozetteid
#love
#fff
#lfl
#l4l
#ootd
#photography
#selfie
#셀스타그램 #강남 #일상 #소통
#일상스타그램 #소통스타그램 #좋아요
#좋반 #선팔 #얼스타그램 #셀카 #셀피
+ View more details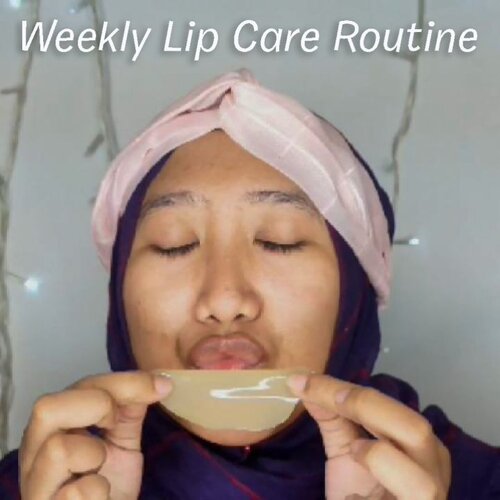 + View more details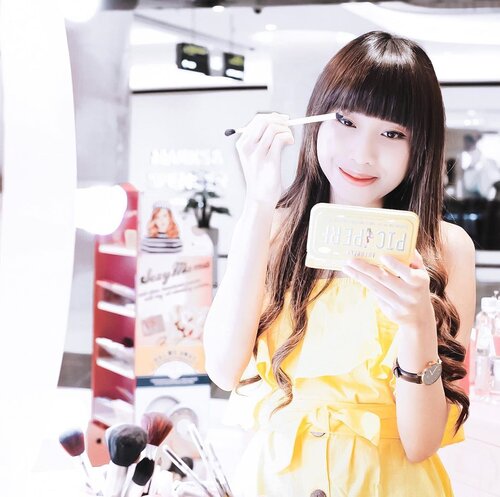 + View more details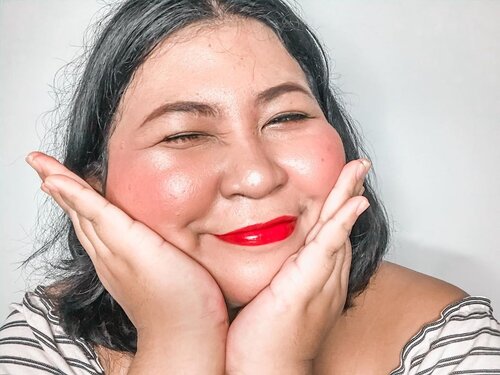 + View more details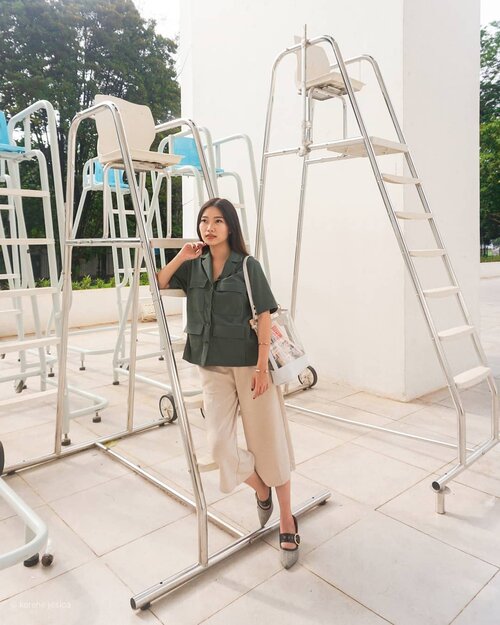 + View more details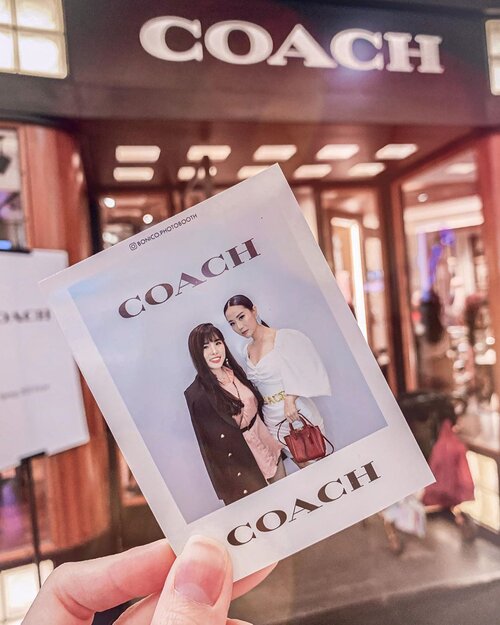 In frame with @tyamihoo for @coach event yesterday. Their Spring20 collection is out now in @tunjungan_plaza 4 LG Floor. I bet everyone is eyeing on Hutton Shoulder Bag now , color blocked made from refined leather with animal print details got me like 👀.
.
Thank you for inviting Ce @tyamihoo 💕.
.
.
#coach
#springcollection20
#ClozetteID

+ View more details

loading ...
Back To Top