loading...
Search
20 RESULTS FOR STYLINGBYAMANDATYDES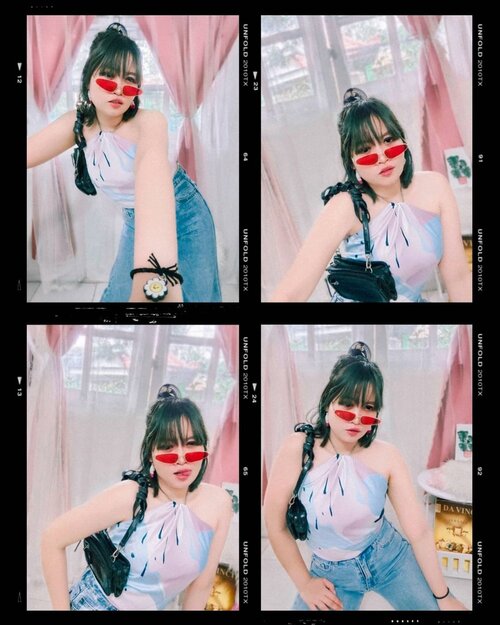 + View more details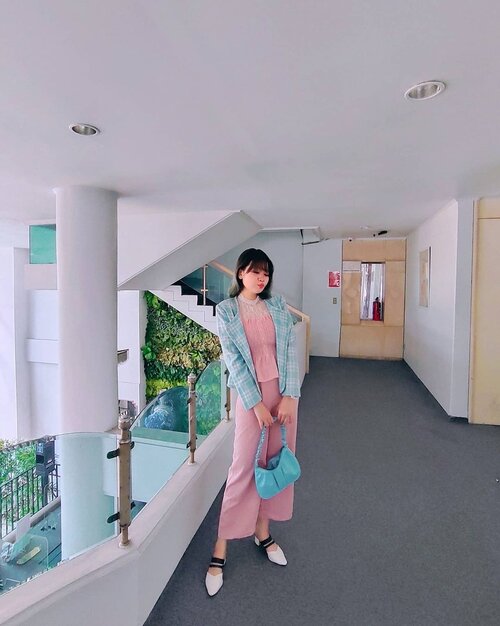 Love this pastel combination! 💗💙
But kemanapun kamu pergi dan pake baju apapun tetep jangan lupa pake masker yaa. Btw pake masker KF94 ala korea gini caem uga dipaduin sama strap mask yang warna warni. Mendingan pilih warna maskernya warna netral polos aja bund biar gampang dipadu padanin sama baju.
Aku ada rekomendasi beli masker KF94 tuh, cek aja di link yang ada di bio aku ya.
Oiya pas waktu itu ada yang komen sepatu sama tas ini lucuuk.. yang nanya beli dimana, link tokonya juga udah aku taro di bio ya 🥰
.
.
.
.
.
.
.
.
.
.
.
.
.
#OOTD
#stylingbyamandatydes
#RacunShopeeAmandatydes
#RekomendasiAmandatydes
#ShopeeBagiMobil
+ View more details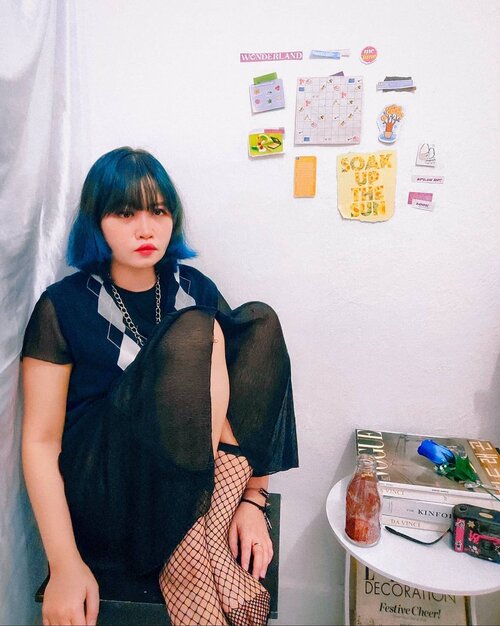 + View more details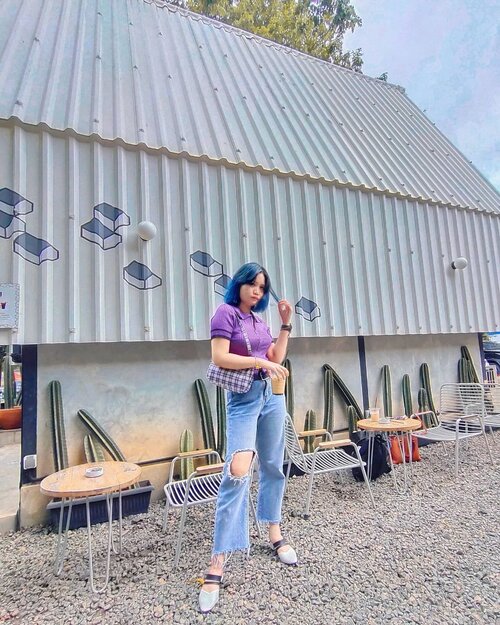 + View more details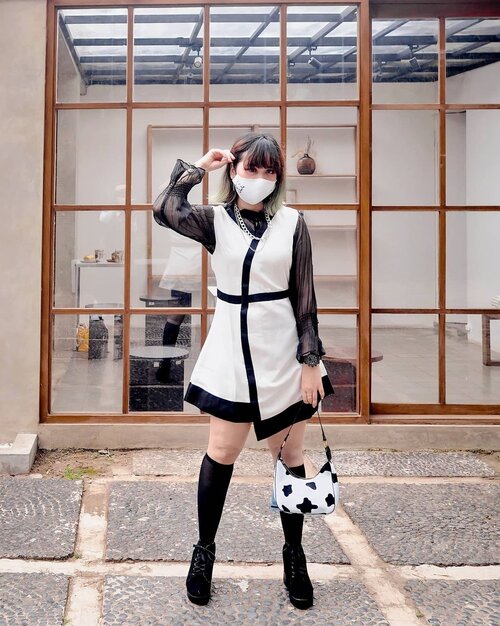 Chillin @ Japanese vibe's cafe, @kyocoffee.id
all photos taken by @travelgalau ☕
Cafe asik yang cuma tinggal ngesot dari rumahnya @travelgalau tapi dari rumahku sih enggak 😆😪
.
.
#stylingbyamandatydes
OOTD :
✧ sheer blouse by @pomelofashion
✧ kimono mini dress dari @princesshitta
@princesshitta.id temen SMP ku di Surabaya dulu yang sekarang udah jadi fashion designer, i'm real proud of her! 🖤👏
✧ Sapi shoulder bag 🐄 by @chikoisme2
✧ Y8N clothmask, merch by @ksyforina
✧ High socks with ankle boots
how do you spend your weekend? Stay healthy, Pals!!
+ View more details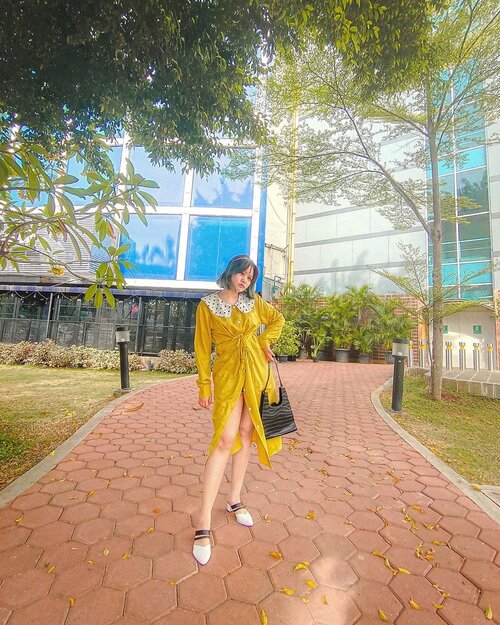 Good morning sunshine!
This bright yellow @daiisy_id dress is the perfect color to brighten my mood! 🌞
Jadi midi dress ini hijab-friendly banget, tinggal pakai pants atau legging. dan ini bisa juga dijadiin outer with a slit kayak aku gini.
Aku suka bagian collarnya, monochrome dots jadi enggak ngebosenin. Ada talinya juga di pinggang depan belakang jadi bisa diadjust sesuai bentuk badan kita. Bisa diikat di samping juga. Im so in love! 💛
Btw.. aku tetep pakai masker kok di sini hhi. Have a great day yaaaa. Agenda kamu apa hari ini?
#stylingbyamandatydes
#stylewithdaisy
#daisyeverywhere
#ootdindo
#lookbookindonesia
+ View more details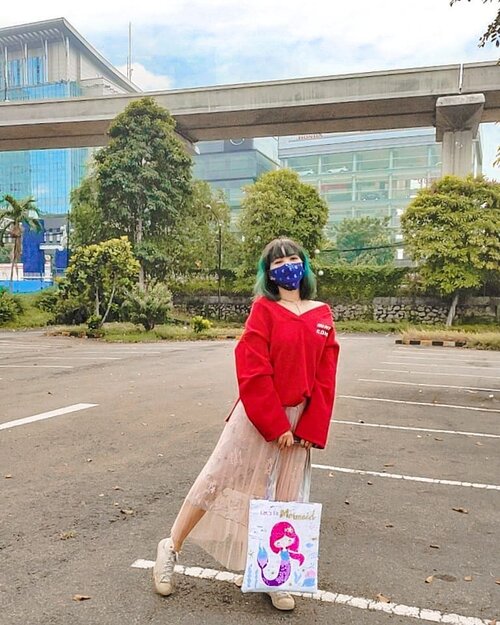 #ootd
foto lama ❣️
@stylenanda_korea's V-Neck pullover ✧ Tutu skirt ✧ Converse X CDG Play's sneakers ✧ Mermaid tote bag ✧ cloth mask
#stylingbyamandatydes
+ View more details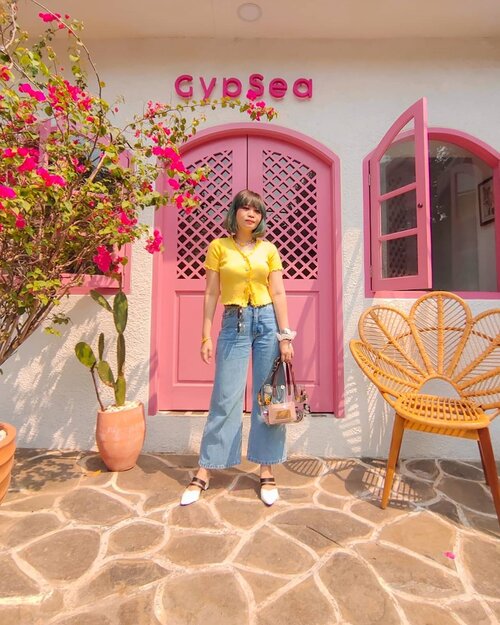 Located at Kemang, Gypsea brings Bali summer vibes with its tropical ambience. I love it! 💕
@gypsea.kemang serves a variety of sandwich and healthy or smoothies bowl such as Summer Smoothies and SOS Berries Smoothies.
Huaaaa i'm kinda miss summer 🥺
I miss the beach, i miss the sound and smell of the sea 🌊🏝️⛱️🏖️
my
#OOTD
#stylingbyamandatydes
:
✧ 🐥 Yellow knit top & Wide-legs jeans
✧ 👜 @this.byalifahratu (i changed the strap bag with sunflower strap)
✧ 👠 @sarmer.id
✧ 📿 beads rainbow smile necklace, bracelet, scrunchies, sunglasses
.
.
📸 @lupitadps
+ View more details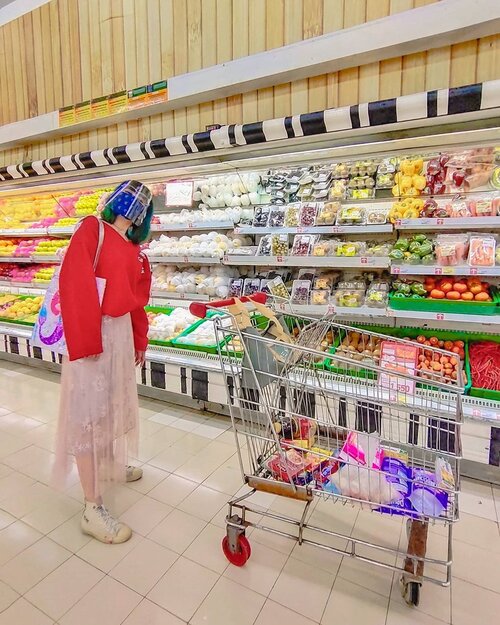 OOTD grocery shopping time check!!!!! ☑️
#stylingbyamandatydes
:
✧ V-Neck pullover by @stylenanda_korea
✧ Tutu skirt by Misty & Nebula
✧ Converse X CDG Play sneakers
✧ Mermaid tote bag by @guiyomi.sijang
✧ 'Jayawijaya Snow' watch by @kalawatch
Belanja bulanan + mau bikin suki tom yum seafood today~ mau nge-AYCE di luar aja belom jadi yaudah di rumah dulu 😆
Face shield + cloth mask, hand sanitizer, tissue, disenfectan spray ☑️ jangan lupa buat selalu jaga jarak
👆Tap pictures for brand details
+ View more details

loading ...
Back To Top