loading...
Search
8 RESULTS FOR INASKINCARERECIPE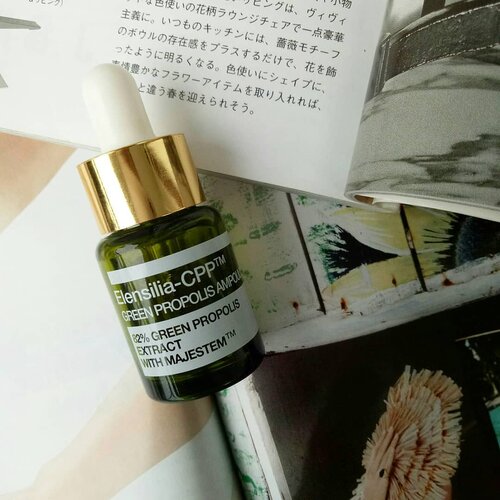 + View more details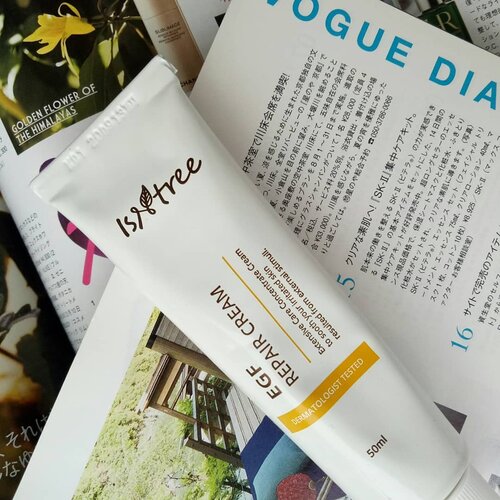 Beli ini karena the OG beauty blogger di Indonesia, Harumi PS, waktu itu ngereview cream EGF yang ampuh banget benerin bekas peninggalan penjajah kekinclongan kulit alias jerawat. Tapi produk yg direkomendasiin harganya 900k-ish dengan ukuran yg piyik and of course it's still out of my monthly budget for skincare 😝Jadi, nyari alternatifnya di Shopee, K-Brands product yang mengandung EGF, terus ini yg harganya cocok dan kandungannya mayan cakep: Ada Centella Asiatica Extract di top ingr plus Squalane, dan ga ada Dimethicone.Teksturnya thick, emollient type, ada kaya sebum controlnya jadi wajah kaya berasa ga se-oily biasanya. Mulai pake ini pas kulit lagi "Astagfirullah apa yg terjadi di wajahmu Ina😭😭" dan sekarang udah di state "Alhamdulillah tinggal separo lah gradakannya". Ngurangin luka bekas jerawat ngga? Untuk tipe icepick acne scars, not as magical as Some By Mi's commercial tentunya, tekstur kulit dikit-dikit membaik... Ya progressnya kaya sebulan sekitar 20% lah pake ini. 50ml dari bulan Mei, baru abis sekarang. No brightening effect, jadi PIH kaya masih tetep noticeable kalo ngga dibantu dengan essence dan serum lainnya.When weather got me "brrrrrrr...." of cold I need extra moisture on my skin... This works well and I feel like its thick texture strengthen my damaged, sensitive skin barrier. On the other hand, when sun stings so much this feels too thick I need lighter moisturizer. The other thing I dislike about this product is its packaging... Kaya salep Counterpain, yang kalo produknya tinggal dikit kudu dipencet pake handuk biar ga bikin tangan sakit😂 Mungkin karena produknya gampang teroksidasi, jadi packagingnya harus yg airtight (sotoy)Repurchase? Yes! This is my go-to moisturizer to use whenever my skin is in its moody bitch anak rewel mood. Kalo udah pernah breakout parah wajib hukumnya punya basic skincare product yang masuk dalam P3K stash😂 Setelah perjalanan panjang menghadapi problematika kulit gradakan, ketemu produk yg "hmmm ga bagus banget sih tp bagus aja" tapi tidak membuat wajah ngamuk is a blessing😂😂😂
#InaSkinCareRecipe
+ View more details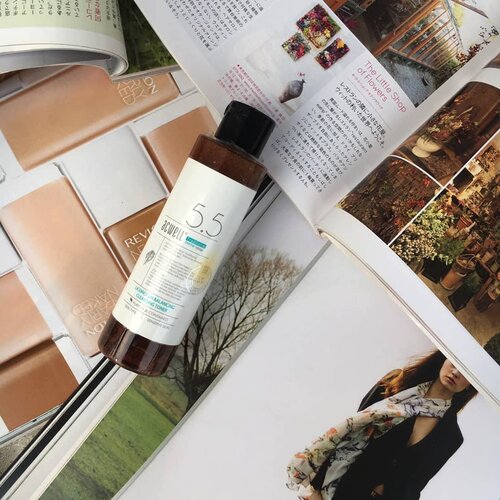 + View more details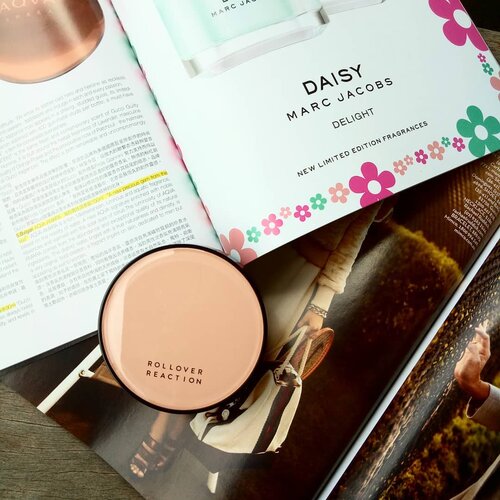 @rollover.reaction Cushion Compact SPF 27 Tinted Moisturizer in 101 Custard TartI don't know if I put the wrong shade or I don't have 'that' yellow undertone but at first seconds of application my face looks greyish 😂 But it's true to the public's review that this cushion shade matches your skin after hours of application. Another good thing about this cushion is that my face doesn't look dull at the end of the day. After taking ablution my face tone doesn't seem instantly pale and uneven like my experiences with other local cushion.On my face, the finish works and looks better when I used setting spray, before and after application. I also can't skip setting powder bcs of my stunning oiliness. Another plus point is that this cushion doesn't break me out 💕💕✨ For my not so smooth skin blessed with numbers of acne scars, this coverage is sheer to medium that I still need help from concealer to smoothen my imperfection bcs though the coverage is buildable, I'd prefer my face doesn't look tacky. The fact that it sinks into my pores and smile lines in just two hours give me another point deducted... It's just that the hype was all over the place and I set my expectation very high and when I tried it.. I feel like I've tried another better cushion at the same price point. Definitely gonna reach out again in the future when my skin is clearer.....but until then I'mma use another cushion on my stash that has stolen my heart at the moment 😆 (Major thanks to @michailasn for fulfilling my curiousity upon this cult favorite!!!)
#InaSkincareRecipe
+ View more details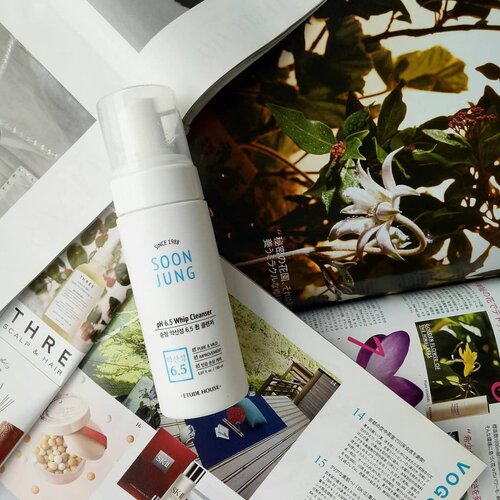 @etudehouseofficial - Soon Jung pH 6.5 Whip Cleanser
This might be the best, simplest cleanser I've ever tried in my entire journey looking for the right cleanser. I've used 4 bottles and will always, always repurchase bcs of its smooth, light foamy texture and panthenol + madecassoside ingredients✨ If your skin keeps getting mad at you, keeps being angry flaming red and itchy, please please please give it a go.
BUT remember, this one is a 2nd cleanser, enough to use at AM skincare routine but it doesn't strong enough to take off makeup, sunscreen, pollution, bad decisions, unrequited love, etc so make sure you do double triple cleanse!! 150k-ish for 200ml, bought at Shopee.
#InaSkincareRecipe
#skincareina
#idnskincarecommunity
#acneproneskin
#skincarereview
#skincareregimen
#beautycommunity
#skincarejunkie
#skincareaddict
#makeupreview
#skincareproduct
#instaskincare
#acne
#skincareblogger
#skincarecommunity
#instabeautyblogger
#skincaregeek
#acnesurvivor
#beautyblogger
#bloggerperempuan
#clozetteid
#intothegloss
+ View more details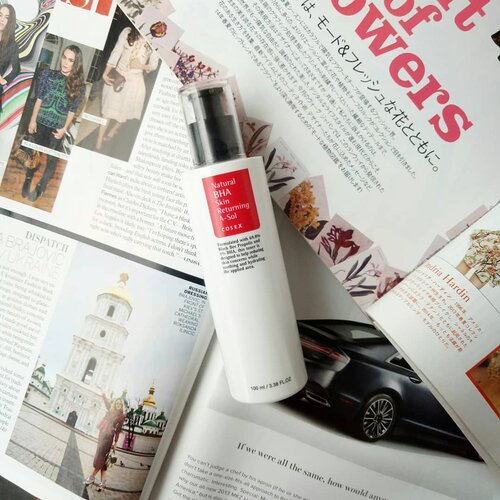 + View more details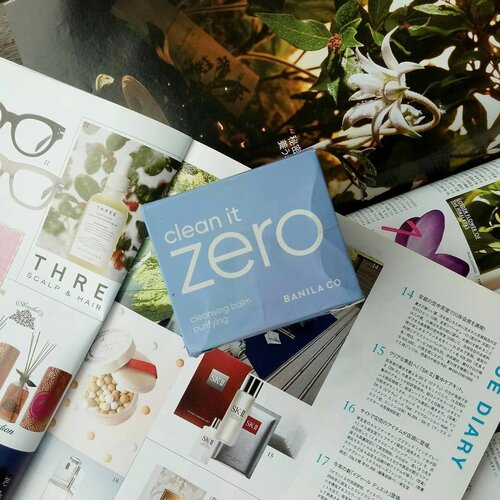 This Purifying Clean It Zero Cleansing Balm from Banila Co is my favorite cleansing balm that quite safe for a fungal acne skin like mine (tho I wouldn't recommend if youre still struggling with FA, please heal that itchy stubborn little bumps first before you touch any cleansing balms and oils!). I recognized it first when I saw Vania from @beautyandacne's review about it and I'm so glad I found it! CLAIMS:✨Hypoallergenic✨Deep cleanses✨Mildly exfoliates✨Non-stripping skin✨Leaves skin hydrated and soothedTEXTURE:It is a white, sherbet-like cleansing balm like a typical cleansing balm in the market that turns into smooth oil when you rub it onto your face. It changes into a smooth milky texture when you splash it with small amount of water.THOUGHTS:💕Best for sensitive skin, acne prone and FA -prone (that currently doesn't have issue with fungal acne)💕The texture is enjoyable and doesn't leave my skin feels dry afteruse, but I think it's just too ambitious to say this hydrates and soothes.💕It doesn't leave any itchy feeling as well.💕 It does mildly exfoliates, since my nose area starts to look cleaner from any blackheads since I start incorporate this in my daily pm routine.💕 IT DOESN'T BREAK ME OUT😭😭😭 (You know how good it feels to finally found something that worth repurchase zillion times bcs your skin loves it so much after allll the nonstop series of "it ruins my skin")❌ It doesn't remove waterproof mascara very thoroughly. That's why I use micellar water/eye makeup remover before I use this.REPURCHASE:I did. I'm already on my 2nd bottle and not planning to switch to other cleansing balm🤗I'm so glad my bumpy days is almost over!! Still have some rough along my jawline but my face is finally passed its worst moments😭😭 I don't know wat tomorrow brings but hopefully it's not another zits!😂 Anyway!! It's impossible for me to get here if I don't do a quite exhausting face cleansing process😂 I do 4 steps cleasing routine every night and will always continue to do so to ensure my face is clean enough to sleep with 💞
#InaSkincareRecipe
+ View more details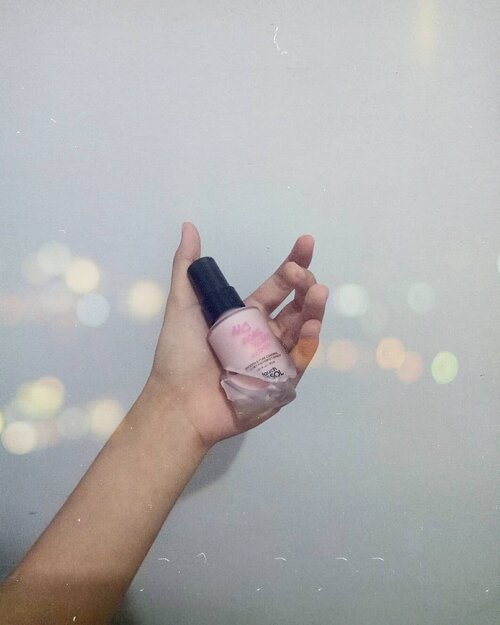 Touch in Sol - No Pore Blem PrimerLife breaks my heart in repetitive these days it starts to get funny😂😂😂😂 Enabled by my skincare bff @michailasn who sent tons of good review about this one beautiful, velvet finish primer, I was def intrigued and directly hitting "Add to Bag" button when it's restocked on Althea after weeks on waiting. When it arrives I am so excited to try and I'm so grateful that I finally found a silicone-based primer that ✨✨doesn't break me out✨✨ I have used this for 5 times and it gives nice velvet finish, less visible pores and bumps, hold my makeup oil free for around 5 hours (have never tried it longer bcs I have never use it on my period- I can't say if it lasts all day long since we ukht gotta wash our face and pray)The best, non-clogging, oil controlling primer I've ever tried just fell off my bag and this happened.... I want to cry a river but thank God it's still available on Althea!Available on Althea, 141K
#InaSkincareRecipe
+ View more details

loading ...
Back To Top