loading...
Search
31,977 RESULTS FOR IN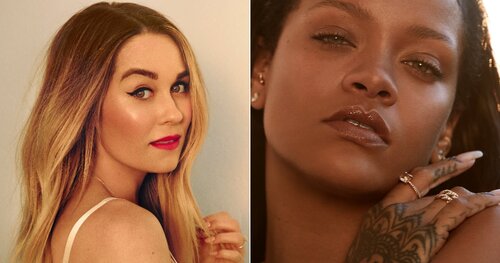 2020 is ripe with new and exciting celebrity-owned beauty brands from stars like Rihanna, Selena Gomez, Venus Williams, and more.
Simak juga artikel menarik lainnya di Article Section pada Clozette App.

+ View more details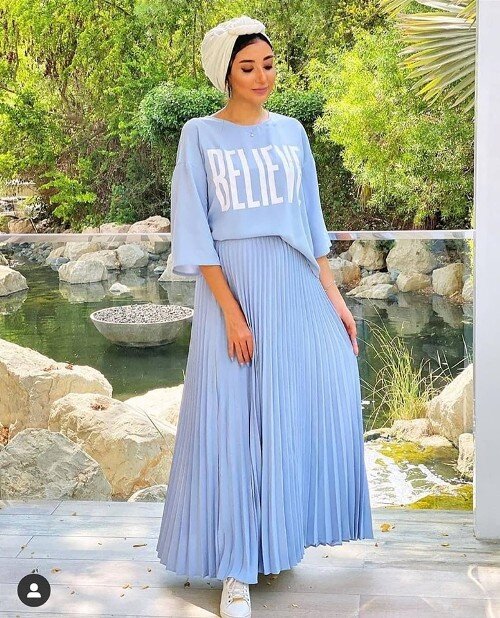 Wearing a hat is the best way to protect your head and face from the sun's rays. There are many types of beach hat are in stores that will look cool on you and also will protect your head from harmful sunburn. There are so many floppy hats and bucket hats to choose from to look incredible even on a beach trip. Beach handbag is something important where you can store a towel, sunscreen, sunglasses, water and bathing suit, your wallet and other necessary items. Have a great holiday and enj...
Simak juga artikel menarik lainnya di Article Section pada Clozette App.

+ View more details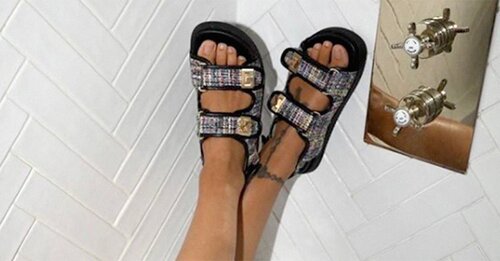 There are four different colourways to choose from.
Simak juga artikel menarik lainnya di Article Section pada Clozette App.

+ View more details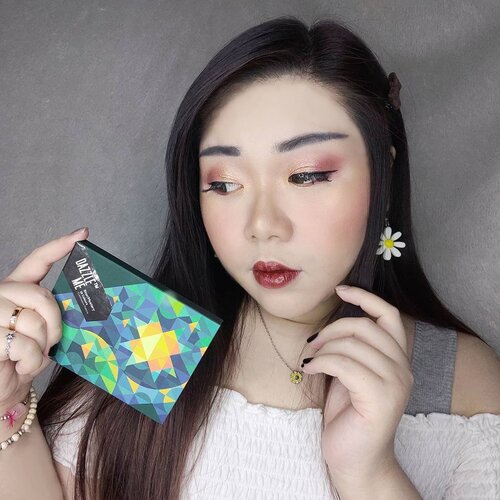 As I promised for quite a while now, review of @dazzleme.beauty.official
Eyeshadow palette in Star/Mystery is here. After using it multiple times, I'm finally making up my mind about it 😁.
Color palette wise, I personally find this variant the most attractive out of the 3 variants available, if you love warm colors with sunset vibes - this one is for you. Containing 12 shades, ranging from matte, shimmer to glitter, the size is pretty small and compact. The palette is made of sturdy cardboard material, making it travel friendly.
Texture wise, I find a lot of the shades to be very buttery and smooth, some bit harder and chalkier than others. Pigmentation is medium, nothing too impressive but nothing to be frustrated about. Some are a bit weak (some of the shimmer shades are very weak and that really shocks me as usually the shimmers are a lot more pigmented in most palettes, on the contrary most of the darker matte shades are very nice. The glitter shade, Enigma, is beautiful and pigmented, probably my fave out of the palette) so you would need to apply a lot, but this also means that the palette is beginner friendly. All of the shades are blendable and I didn't find any to be patchy.
To be completely honest with you, my feelings for the palette? Just fine. I'm not blown away or anything, and if I have to pay the full price of the palette then I probably wouldn't - but they do go on promo all the time, and when they do, I think it's worth a try. I actually already purchased a second palette, would you like me to do a review and swatches of the second one as well? Please let me know coz I'd love to do it you are keen!
#dazzleme
#dazzlemepalette
#eyeshadow
#eyeshadowpalette
#reviewwithMindy
#eyeshadowpalettereview
#eyeshadowreview
#chinesemakeup
#clozetteid
#sbybeautyblogger
#bloggerindonesia
#bloggerceria
#beautynesiamember
#influencer
#beautyinfluencer
#surabayablogger
#SurabayaBeautyBlogger
#bbloggerid
#beautybloggerid
#indobeautysquad
#girl
#asian
#endorsementid
#jakartabeautyblogger
#openendorsement
#endorsersby
#endorsementid
#startwithsbn
#socobeautynetwork
+ View more details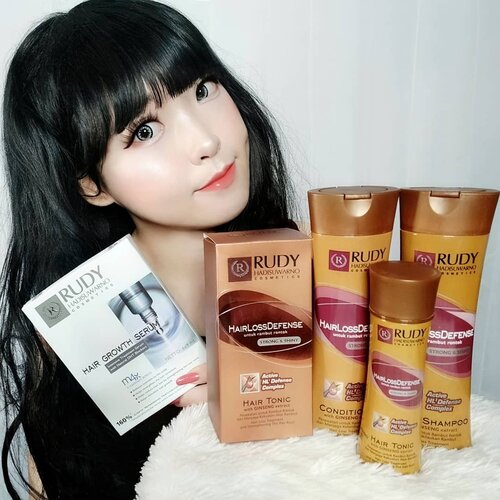 Semua orang pd kaget kalo tau rambut Yuki panjangnya sepaha 😂 ga boong seriusan nih. Selalu ditanya 'ga berat kah? ' ya berat non, punya rambut sepanjang itu jg ga lepas dr masalah rambut rontok.
.
Sejak beberapa bulan lalu Yuki fokus menebus dosa masa lalu karena efek dr gonta-ganti warna rambut, bleaching, coloring, curling, pemakaian flat iron dan hairdyer, rambut Yuki udah kenyang sama semua itu. Hairstyle sih totalitas, tp efeknya rambut jd kasar, kering, rapuh, dan parahnya si rontok. Fyi, efek bleaching & coloring jg bikin rambut rontok lho. Makanya, that's the reason why Yuki 'tobat' dulu ga mau warna2in/catok/dll dulu.
.
Untuk perawatan rambut jg ga mau asal. Yuki selalu pilih haircare yg bisa bantu mengurangi kerontokan. Akhir2 ini Yuki nyobain rangkaian haircare Rudi Hadi Suwarno Hairloss Defense Series yg memang diformulasikan khusus utk mengatasi kerontokan rambut.
.
✔️ 𝗦𝗛𝗔𝗠𝗣𝗢𝗢 & 𝗖𝗢𝗡𝗗𝗜𝗧𝗜𝗢𝗡𝗘𝗥 𝗛𝗔𝗜𝗥𝗟𝗢𝗦𝗦 𝗗𝗘𝗙𝗘𝗡𝗦𝗘
Kandungan ekstrak ginseng yg memperkuat akar rambut dan menutrisinya agar tidak mudah rontok, sekaligus melapisi batang rambut agar tidak bercabang.
.
✔️ 𝗛𝗔𝗜𝗥 𝗧𝗢𝗡𝗜𝗖 𝗛𝗔𝗜𝗥𝗟𝗢𝗦𝗦 𝗗𝗘𝗙𝗘𝗡𝗦𝗘
Selain menutrisi akar rambut agar ttp kuat dan mengurangi kerontokan juga merangsang pertumbuhan rambut baru. Biasanya Yuki pakai 3x seminggu setelah keramas dg memijat kulit kepala.
.
✔️ 𝗛𝗔𝗜𝗥 𝗚𝗥𝗢𝗪𝗧𝗛 𝗦𝗘𝗥𝗨𝗠 (𝟲𝘅𝟵𝗺𝗹)
Selain beberapa manfaat yg sudah Yuki tulis diatas, serum ini efektif merangsang pertumbuhan rambut.
.
Sudah semingguan Yuki pakai rangkaian Hairloss Defense. Hasilnya memang mengurangi rambut rontok jd ga sebanyak sebelumnya. Baby hair juga numbuh. Yuki juga nyobain rangkaian ini buat adik yg suka ngeluh rambut rontok. IMO, kalo kamu punya problem sama hairfall, you have to try Hairloss Defense Seriesnya @rudyhadisuwarnocosmetics
.
.
@jakartabeautyblogger
#RudyHadisuwarnoCosmetics
#DiscoverStrongYou
#JakartaBeautyBlogger
#JakartaBeautyBloggerFeatRudyHadisuwarno
#JBBReview
#RudyHardiSuwarnoCosmetics
#haircare
#可愛い #かわいい #ギャル
#kawaii
#beauty
#fashion
#cchanelbeautyid
#モデル  #メイク  #ヘアアレンジ #オシャレ  #ギャルメイク #ファッション #ガール #かわいい
#clozetteid
+ View more details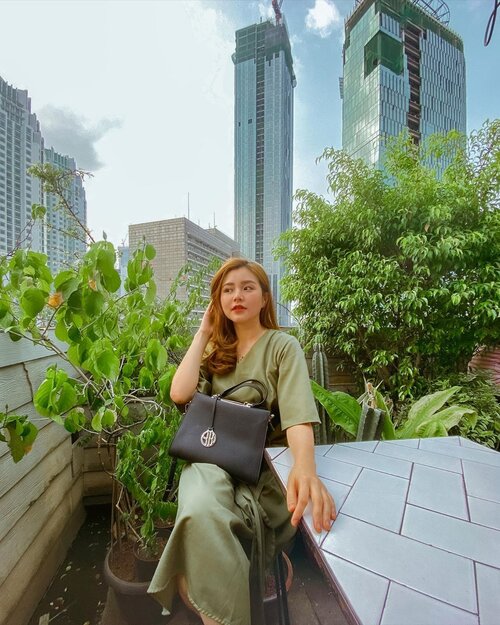 + View more details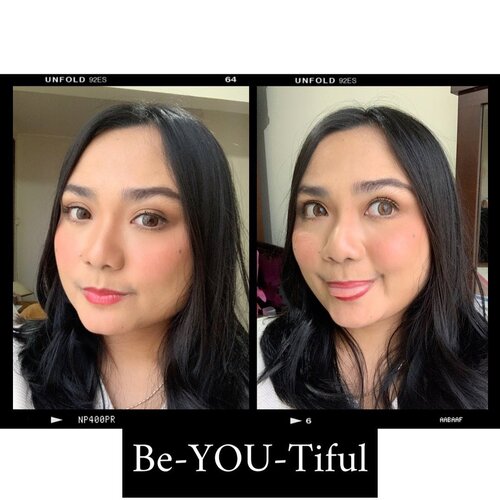 𝐁𝐞-𝐘𝐎𝐔-𝐓𝐢𝐟𝐮𝐥 as in 𝐁𝐞𝐚𝐮𝐭𝐢𝐟𝐮𝐥 💕
Jadi diri kamu sendiri dengan versi terbaik dan STOP mencoba FIT In dalam sebuah beauty standard✅
Yess I know some people trying hard sooo HARD to be Fit In the Beauty Standard.
Cantik itu Putih sepertinya sudah melekat banget. Padahal kalau melihat sekitar Manusia itu diciptakan berbeda😘
Jadi kenapa harus sama💁🏻‍♀️
.
.
Stigma cantik itu putih juga yang menggiring masyarakat untuk mau CANTIK instant..sekejap jadi Putih dan Glowing✅ Akhirnya kenalan deh sama MERKURI.
Padahal dibalik Cantik dan Glowing dari Merkuri tersebut ada kejutan yang menanti👻
.
.
So Just be your own version of beautiful😘 Break the Beauty Standard💕
Be-YOU-Tiful..
More at budiartiannisa.com
#ichamaucerita
Merkuri😘 Link on Bio💋
.
.
#ichamaucerita
#yournewbeautystandard
#beyoutiful
#stopkosmetikbermerkuri
#bodypositivity
#bodypositivitymovement
#clozetteid
#awasputihinstan
#cantikitusehat
#halobpom1500533

+ View more details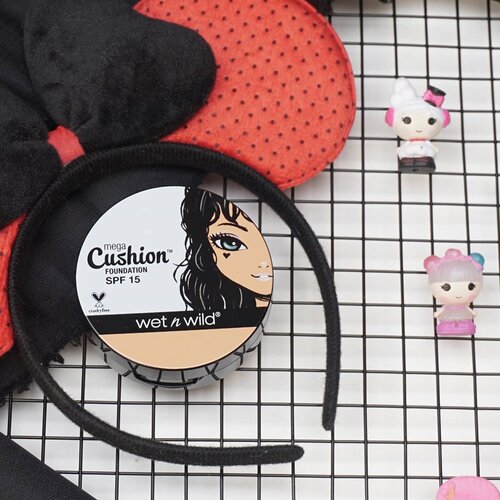 SWIPE TO SEE BEFORE-AFTER
-
Ditinggal pas lagi sayang-sayangnya itu ketika kamu udah cocok dan cinta ama suatu produk, ternyata diskontinyu... 😭
-
Wet n Wild Mega Cushion Foundation ini menurutku malah lebih bagus dari foundation-nya yang Photofocus. That's why I fall in love deeply with this, hasil akhirnya mulus banget dan nge-blend di kulit dengan sempurna. Apalagi shade Honey Beige ini cucok di kulit rada-sawo matangku (walau hasilnya rada kuning, tapi masih aku maafkan).
-
Jujur aku ngerekomendasiin banget produk ini, sampe aku bikinin review di Youtube. Pas mau aku tulis di blog juga, sakit hati rasanya menemukan fakta kalo produk ini diskontinyu. Pantesan aku beli ini di olshop dapet harga murah karena sale cuci gudang. 🤣
-
Daripada mubadzir dan udah capek-capek motret, makanya aku post di sini LOL.
-
#ClozetteID
#hijab
#makeup
#beauty
#reviewcushion
#wetnwildbeauty
#wetnwild
#reviewmakeup
#beautygram
#beautycontentcreator
#beautybloggerIndonesia
#beautybloggersurabaya

+ View more details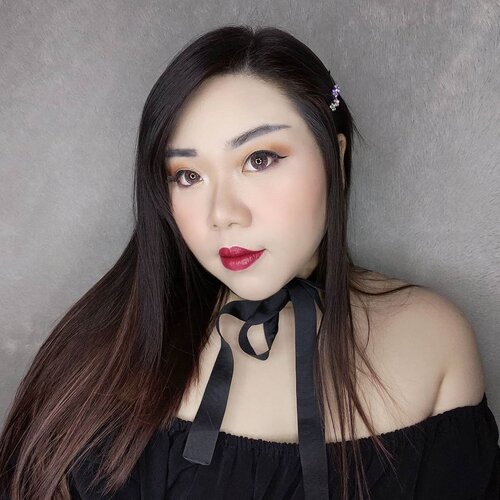 + View more details

loading ...
Back To Top