loading...
Search
637 RESULTS FOR SKINCAREADDICT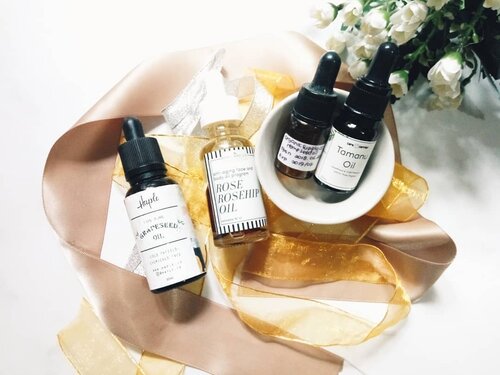 + View more details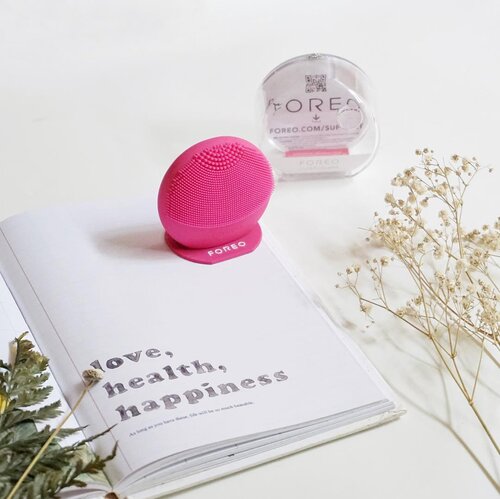 CLEANSING TOOL KECINTAAN AKU 😍
...
Emang sih harganya lumayan mahal ya untuk ukuran alat pembersih wajah semungil ini. Tapi aku nagih banget pakai Foreo Luna Mini Plus ini, setiap habis pakai ini kulit wajahku berasa halus banget, komedo di hidung jadi hilang seketika. Aku pakai ini seminggu 2x kalau merasa kulit wajahku udah bener-bener butuh extra cleansing apalagi kalau udah dari senin sampai kamis pakai foundation seharian full bahkan bisa pakai 3x seminggu 😍
...
Oh iya jangan pakai ini setiap hari ya, karena Foreo ini sifatnya mengeksfoliasi dan Foreo Luna Mini Plus ini cocok untuk semua jenis kulit ✨
...
#skincare
#skincareroutine
#skincaretips
#skincareaddict
#skincarejunkie
#foreofamily
#asianskincare
#sephorahaul
#clozetteid
+ View more details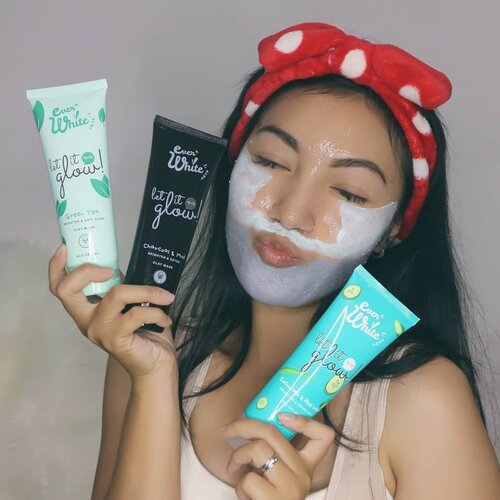 + View more details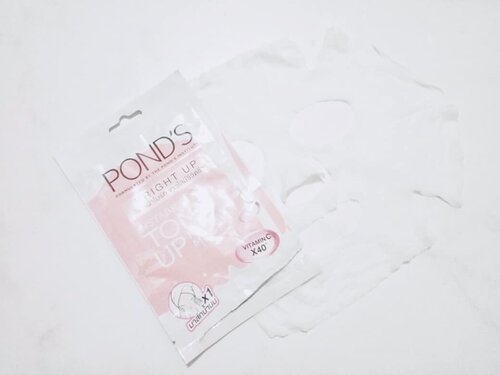 Jadi ini ceritanya saya keracun sama @vinalvinul gegara liat videonya lagi pake sheet mask dari @pondsindonesia.
Sebetulnya sih udah sering liat di @indomaret, tapi belum ada niat beli dan cobain. Eh terus liat @vinalvinul pake kok kayaknya enak ya, jadi deh tak cobain 1 pcs dulu yang warna pink ini.
Kenapa saya pilih yg warna pink? Soalnya pas baca2 dibaliknya itu, masker ini mengandung vitamin C yg ditujukan buat membantu memudarkan bekas jerawat dan noda-noda di wajah sekaligus mencerahkan. Sheet mask ini juga memiliki kandungan susu yang bertugas melembabkan dan mencerahkan wajah.
Kesan pertama Ponds Instabright Tone Up Sheet Mask?
Lembaran maskernya terbilang lebar dibanding sheet mask lainnya. Material terbuat dari kapas yang mampu menyerap essence dengan baik. Tidak terlalu tebal dan tidak terlalu tipis. Essencenya berwarna putih susu dan ada aroma wangi yang nggak terlalu kuat dan cukup enak.
Biasanya sisa essence dalam sheet mask tergolong banyak, tapi di Ponds ini nggak terlalu banyak. Sisa essence pasti selalu saya pakaikan lagi di muka, maksimal buat H+2 heeehe... Terus sedikit tips, kalau pake sheet mask lebih enak dikulkasin dulu sebentar biar ada sensasi dingin2nya hehehe... Karena baru 1x pakai, saya belum bisa bilang efektifitasnya selain memang wajah terasa lebih lembab. But, maybe I will give this another try.
Harga: Rp 17.500 di Indomaret.
#pondssheetmask
#pondsindonesia
#sheetmask
#facemask
#skincare
#skincarecommunity
#skincarejunkie
#skincareaddict
#skincarelover
#abcommunity
#asianskincare
#abskincare
#abbeatthealgorithm
#discoverunder5k
#rasianbeauty
#skincareblogger
#idskincarecommunity
#clozetteid
+ View more details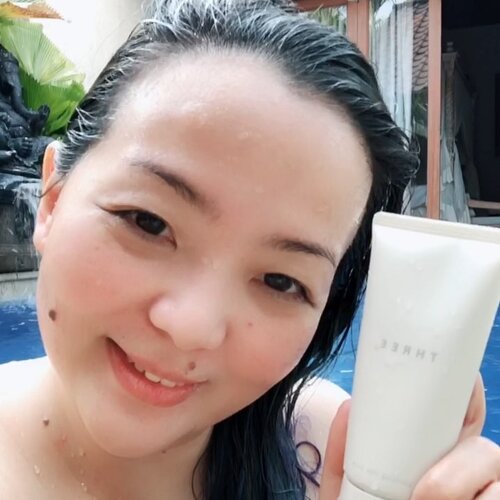 + View more details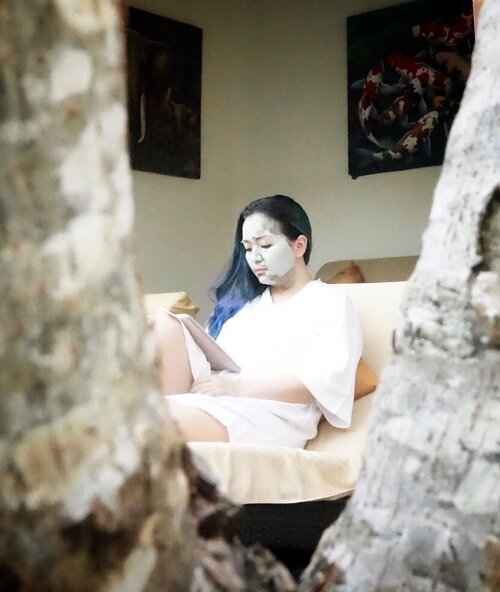 Don't exist.
Live.
Get out, explore.
Thrive.
Challenge authority.
Challenge yourself.
Evolve.
Change forever.
Become who you say you always will. Keep moving. Don't stop. Start the revolution. Become a freedom fighter.
Just because everyone doesn't know your name doesn't mean you dont matter.
Are you happy?
Have you ever been happy?
What have you done today to matter?
Did you exist or did you live?
How did you thrive?
Become a chameleon-fit in anywhere.
Be a rockstar-stand out everywhere.
Do nothing, do everything.
Forget everything, remember everyone. Care, don't just pretend to.
Love everyone and nothing at the same time.
Its impossible to be everything,but you can't stop trying to do.
Let's live. Let's feel alive at all times.
Take no prisoners. Hold no soul unaccountably.
Make this moment your reckoning. Your head has been held under water for too long and now it is time to rise up and take your first true breath.
Do everything with exact calculation, nothing without meaning. Do not make careful your words, but make no excuses for what you say. BE ALIVE ~♥️
From Sunbathing Chair 😊
•
•
•my
#claymask
from @threecosmeticsmy @threecosmetics •
•
•
#mask
#claymask
#lettertomyself
#deepthoughts
#enjoyinglife
#livingmybestlife
#workingmom
#workingmomlife
#workingmomlifestyle
#clozette
#clozetteid
#skincare
#skincareaddict
#skincareblogger
#skincarelover
#madeinjapan
#mask
#skincaretalk
#peaceful
#lombok
#purimaslombok
#ntb
#beautifulindonesia

+ View more details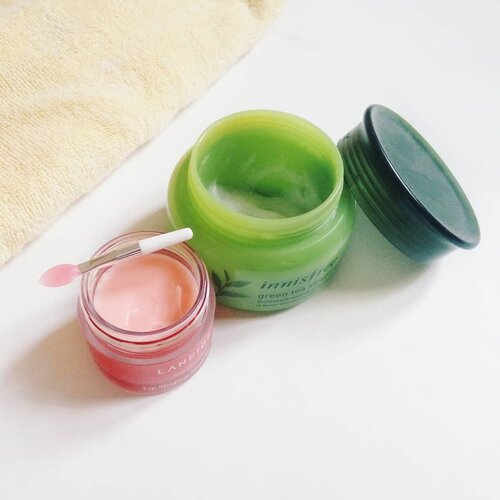 + View more details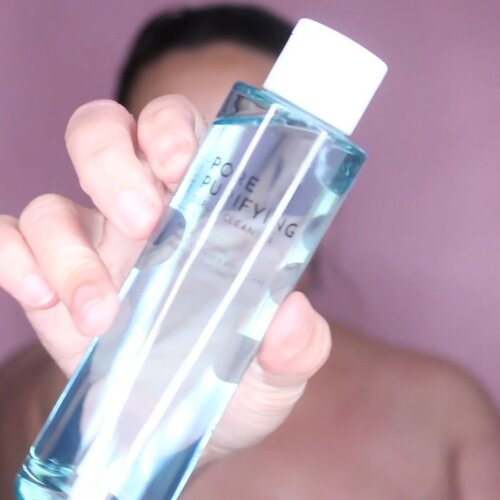 Usually after face painting, i am using makeup eraser to clean the paint then i am using micellar water cleanser and a bunch of cotton pads to clean my face. It takes about 20-30 mins to clean my face because i always make sure that all the facepaint residue come off my face.Now i am simplified the process using @altheakorea Pore Purifying Serum Cleanser because this serum cleanser cleaning my face to its pores. Its only take about 10-15mins!.--------------.Gw biasanya pake micellar water sehabis pake makeup eraser buat bersihin wajah habis facepaintingan. Itu boros banget soalnya butuh kapas banyak dan biasanya lama banget sampe gw yakin semua residu makeup ilang dr wajah dan pori gw.Tapi skrg stlh ganti pake @altheakorea Pore Purifying Serum Cleanser, gw bisa lebih mempersingkat proses gw (plus hemat kapas!) Soalnya habis makeup eraser gw cuma perlu pake si serum cleanser ini 1-2 kali buat bersihin sampe ke pori. Saving time banget soalnya biasanya gw facepaintingan itu tengah malam 😁.Penasaran ga? Ada reviewnya kok di blog gw. Cuss ke
www.irenewidya.com
yha 😋....
#altheakorea
#altheaangels
#porecleansing
#serumcleanser
#skincareaddiction
#skincarekorea
#tampilcantik
@tampilcantik
#bunnyneedsmakeup
@bunnyneedsmakeup
#ibv
#indobeautygram
#kbbvmember
@kbbvbyacb
#bvloggerid
@bvlogger.id
#skincareaddict
#makeupremoval
#fdbeauty
#clozetteid

+ View more details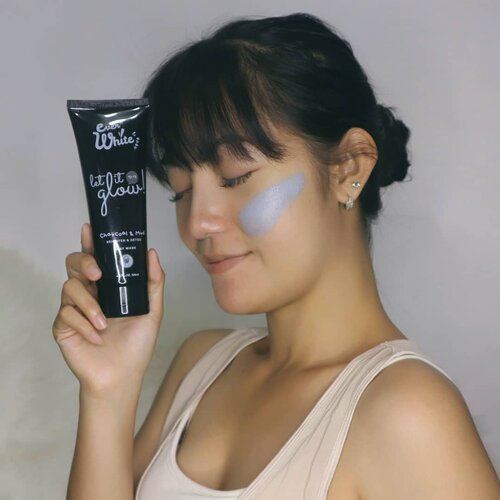 + View more details

loading ...
Back To Top