loading...
Search
14,126 RESULTS FOR DAY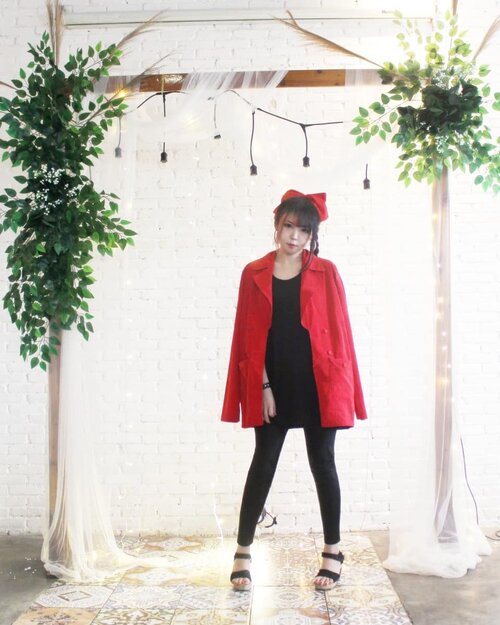 For me, Valentine is not about a lover or romantic candle light dinner. But Valentine is about to share love and passion and give an inspiration to the world. That's the meaning of Valentine in my version.
.
.
I was so happy, gathered together with my girls and sharing about self-love in @selflovepr_id ❤ we are very passionate to share about how important self-love is. Loving yourself is the key to happiness, you cannot truly love each other until you know how to love yourself.
.
.
Such a heart warming session, to uplifting and encourage each other in Valentine Day. Thankyou @selflovepr_id , you got my full support, and i'm very passionate to share about how important self-love is!
.
.
#girls
#valentine
#selflove
#love
#passion
#encourage
#inspiration
#inspire
#beauty
#clozetteid
#blogger
#beautyblogger
+ View more details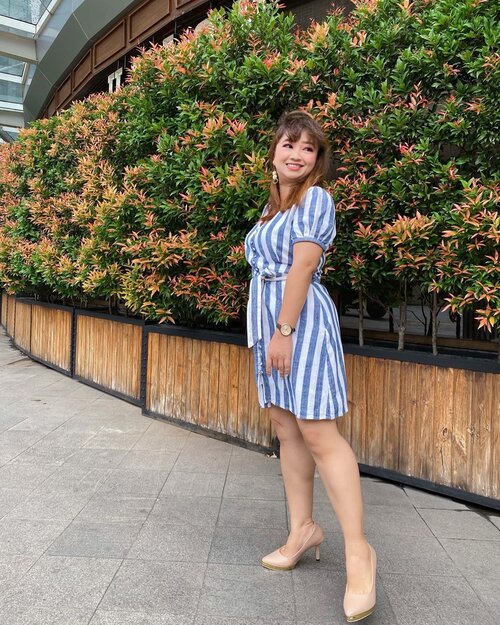 + View more details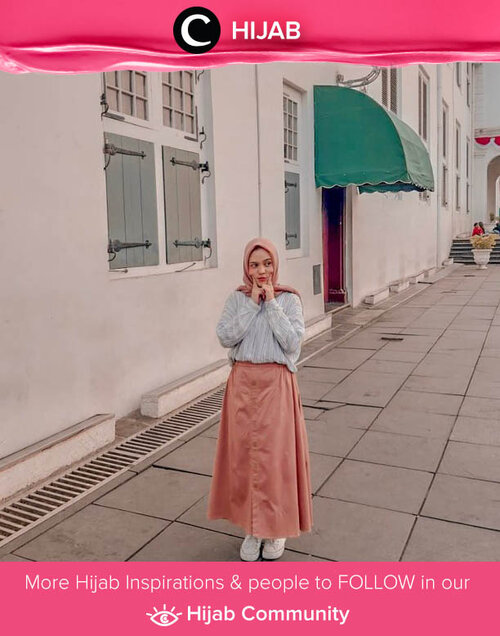 Meskipun Valentine's Day sudah lewat, warna putih dan soft pink masih cocok kamu gunakan hingga bulan Februari berakhir, Clozetters. Image shared by Clozetter @tillagftr. Simak inspirasi gaya Hijab dari para Clozetters hari ini di Hijab Community. Yuk, share juga gaya hijab andalan kamu.

+ View more details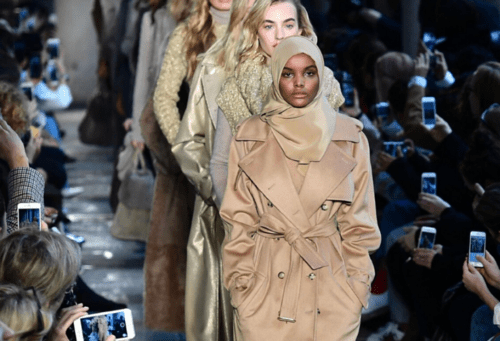 Hijab bukanlah suatu batasan untuk meraih mimpi dan berkarya, tidak terkecuali dengan para Hijabers yang memutuskan berkarya di industri fesyen dunia. Hal ini terbukti bahwa saat ini semakin banyak yang memutuskan untuk membangun ranah modest fashion, menjadi desainer pakaian muslim, hingga beberapa wanita berhijab yang memilih untuk menjadi model panggung runaway dunia.
Rayakan World Hijab Day yang jatuh pada tanggal 1 Februari ini, berikut 7 perempuan berhijab inspiratif yang sukses berkarya di industri fashion dunia. Check this out!
1. Dian Pelangi.

Foto: @dianpelangi

Desainer pakaian muslim Dian Pelangi menjadi salah satu Hijabers yang menjadi sorotan dunia fesyen muslimah dunia. Perempuan cantik yang satu ini telah banyak mencetak prestasi lewat karya-karya pakaian muslimnya yang mendunia.
Dian sendiri telah banyak menaklukan panggung mode dunia, sebut saja New York Fashion Week, London Fashion Week, hingga Paris Fashion Week. Desainer yang lekat dengan signature style motif se...
Simak juga artikel menarik lainnya di Article Section pada Clozette App.

+ View more details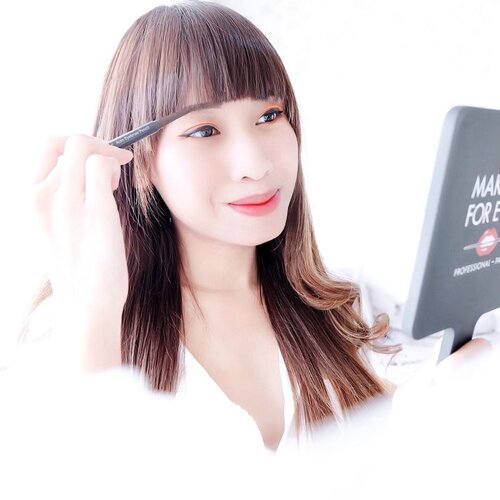 + View more details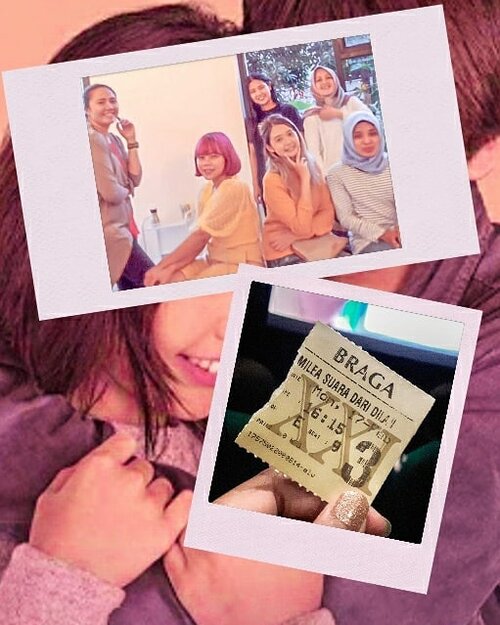 Beberapa hari yg lalu, aku sama teteh2 kesayanganku makan kenyang dan nongki bareng, terus nonton bareng juga di XXI Braga, girls day out cenah 💕Nontonnya film Milea : Suara Dari Dilan. Awalnya bingung juga kenapa nonton ini, wong Dilan 1 dan 2 aja gak nonton 🤣Tapi daripada nonton horror yaa mending ini sih.. akhirnya dengan modal tidak tau apa2 dan hanya tau meme2 tentang Dilan, nonton lah kita ber 6.. Awalnya aku pikir ini filmnya bakal Milea yg lebih banyak scene / ngomongnya, tapi ternyata aku salah 🤣Ternyata Dilan nya yg bercerita (narasi) dan bahkan untuk aku yg gak nonton awalnya, film ini terasa ngantukin. Banyak yg bilang adegannya pengulangan dari 2 film sebelumnya. Untung aja aku belum nonton 🤣Tapi, 1 hal yg bisa aku petik dari film ini : dalam hubungan, komunikasi dan kejujuran itu penting. Jangan berbohong sekecil apapun. Dilan dan Milea bisa saja kembali bersama, jika mereka jujur dengan perasaannya, jika tidak berbohong bahwa sudah memiliki pacar lain padahal belum. Rasa sayang dan cinta saja tidak cukup untuk membina sebuah hubungan 💕
#FestivalFilmBandung
#ForumFilmBandung
#FFBcomm
#FFB33
#FFB2020
#widlimnonton
#clozetteID

+ View more details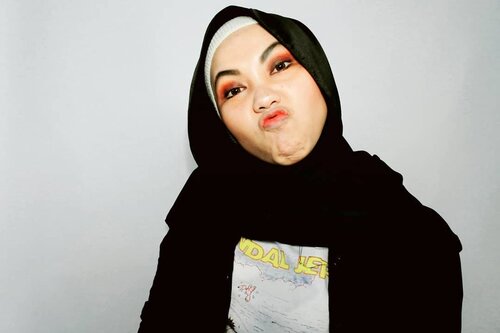 + View more details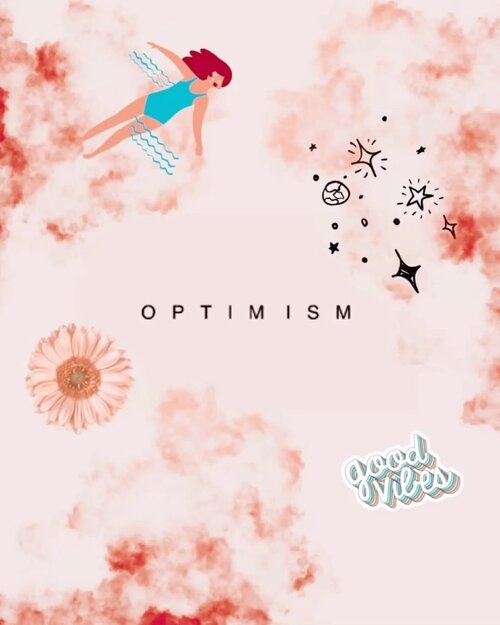 Happiness is a great goal to have, and it's something you'll need to work toward every day. Being happy isn't something you achieve and then hold onto 🤔 it's a series of decisions that you make every day. Start by cultivating positivity in your life and living your life in a way that feels right to you. Additionally, spend time with positive people, connect with others, and support a healthy body and mind 🥰Yuk sebarkan juga semangat positive mu 💖@clozetteid @hushpuppiesid
#PracticeOptimism
#OptimismInstigator
#HushPuppiesID
#clozetteid
#gorgeouspellbywindana
+ View more details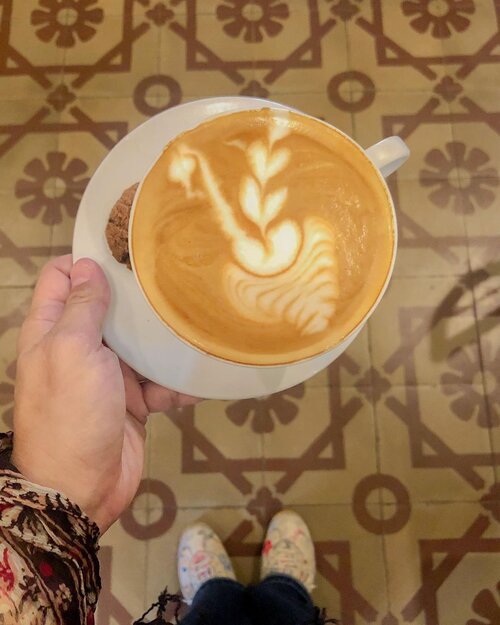 + View more details

loading ...
Back To Top