loading...
Search
9 RESULTS FOR OOTDMEN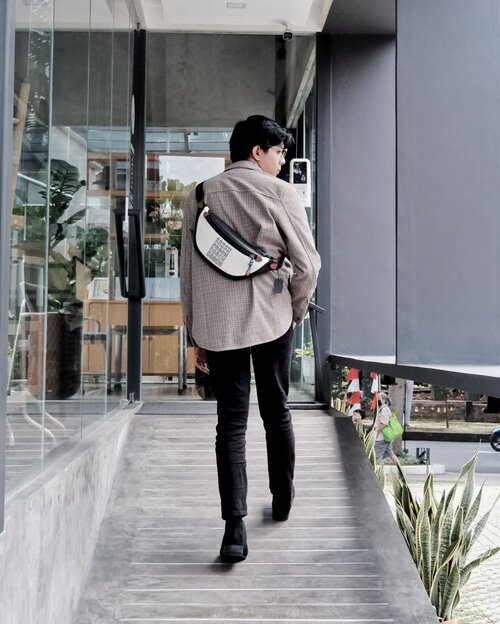 This is how I combine my black outfit with a pattern outer and a belt bag from Coach.
Happy Sunday everyone!
#menfashion
#ootdmen

+ View more details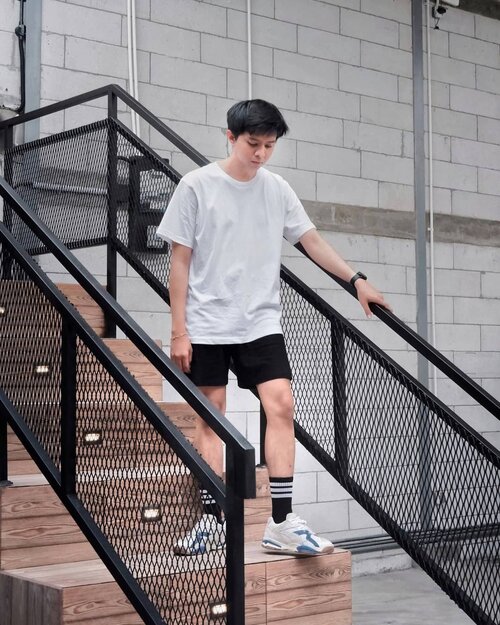 + View more details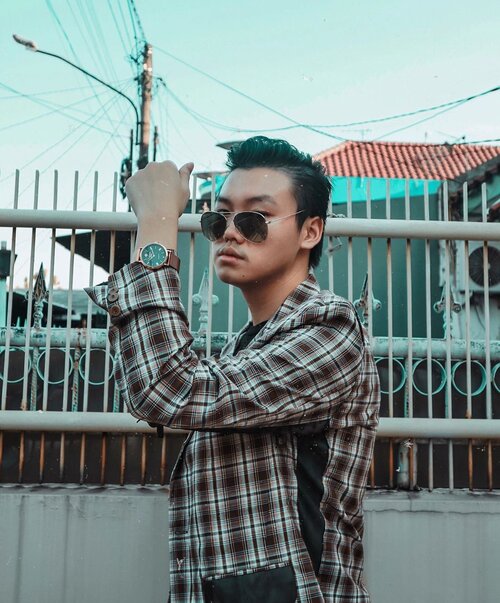 Jam tangan unisex, vintage, dan pastinya sangat elegant, plus cocok deh sama Retro Urban vintage/ street casual style kalian juga. Nah, kali ini aku mau kasih tau jam tangan rekomendasi aku dari @lanccelot . Yuk, disimak ya 👇🏻 👇🏻
•
Kali ini, Retro Street Casual aku malahan tambah stylish nih sama jam tangan dari @lanccelot ini. Pilihanku ini, "Navigator of Ramses". Jujur, aku waktu itu ngeliat reviewnya dari banyak orang soal jam tangan yang ini nih, makanya aku tertarik banget. Jamnya sih super duper classy banget and kualitasnya gak main main guys. Super impressed sih aku sama design dan professional personal brand lokal si @lanccelot ini. 
––
Nah, jam tangan ini bisa kalian mix and match sama outfit kalian yang cukup simple dengan pattern yang attractive dan juga bisa jadi daily fashion essentials kalian juga pastinya. Lalu, ditiap produk jam-jamnya itu masing-masing ada cerita dan konsepnya guys. Pokoknya super attractive dan menarik perhatian banget sih. Last, brand @lanccelot ini maju terus ya sampe Go International.
•
Anyway, gimana? super attractive dan bagus kan jamnya? By the way, check out their products for more ya.
•
•
•
•
#lanccelot
#menfashionreview
#stylepost
#mensstyle14
#ootdmens
+ View more details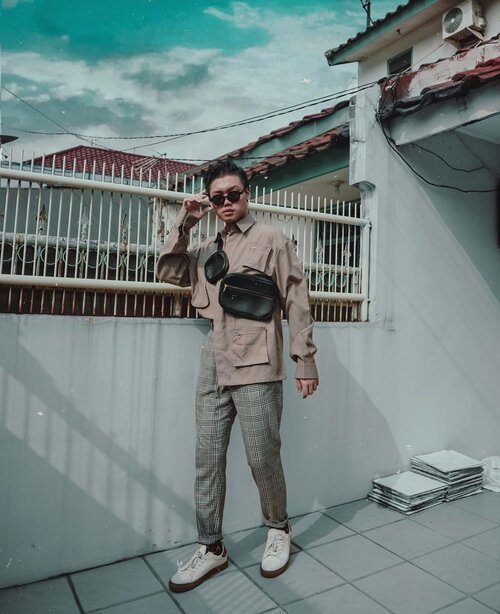 Cara styling waistbag termudah. Fix ini gampang banget and very stylish for you to go out with this waistbag. Mau tau caranya? Yuk, di simak ya 😊 👇🏻
•
Waistbag tuh penting gak sih guys? What do you think? To be honest, bahkan waistbag tuh udah jadi kayak daily fashion essential style. Nah, cara untuk styling mix and matchnya gak susah kok:
––
1. Wrap it around your jacket. Dan lebih bagus lagi kalau jacketnya itu oversized. Try it 😉.
•••
2. Untuk pakaian bawah, kalian bisa pakai celana panjang atau pendek, is up to you guys. Tapi yang pasti harus connect dengan baju atasannya ya 😉.
•••
3. Masukan setengah bagian baju outer kalian atau baju atasan kalian ke dalam celana kalian (kalau baju atasan kalian itu super oversized 😉).
––
Gimana gimana? Really simple kan? By the way, waistbag yang aku pake ini tuh adalah waistbag BL 20 dari @regie.in .yuk, check out their new collections too 🙏🏻 😊
•
Have a great day 🙏🏻
•
•
•
•
#ootdmenstyle
#ootdmens
#mensstyleblog
#mensstyleguide
#clozetteid
+ View more details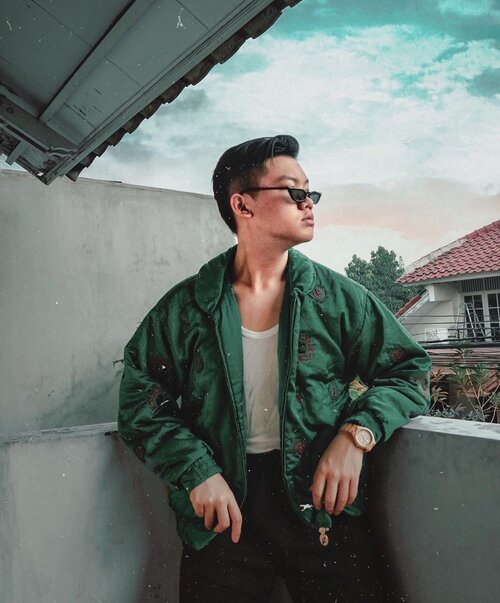 Officially 20 and dimulai dengan postingan foto throwback aku 💁🏻‍♂️🙆🏻‍♂️ . Yup, umur 20, but you know what, because of this reminder 👇🏻, I feel cery energized and more motivated.
•
"20", hey it's just a number you know. Tapi ada beberapa hal yang menurutku, semakin bertambah umur, self love juga semakin meningkat, ya ga sih? Kalau yang jaman dulu suka berpikir, "Duh, hari ini sama siapa ya kesini" "Duh kok dia begini sama gue", and bla bla bla. Tapi, sekarang I feel like everything comes back to me. Dan yes, aku memilih untuk just be walk by myself and get the life that I wanted.
––
Anyway, thankyou buat yang sudah ngucapin 😊 🤗
•
Have a nice day ✌🏻
•
•
•
•
#officially20
#itsmybirthdaytoday
#fashionportraits
#ootdmens
#clozetteid
#throwbacklook
+ View more details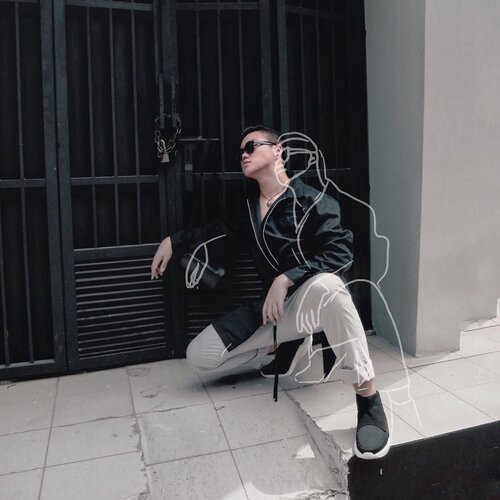 My recent routine this day was: trying avoid myself from being attached to negativity this day ✋🏻, by wearing a black outfit (well mostly). –
//
And I've been trying this old style hack: start to avoid wearing white that much and start to wear something even has more colors and makes you skinnier (well, at least I'm trying right?). How about you?
#ootdmens
#ootdmenstyle
#lifewears
#dandystyle
+ View more details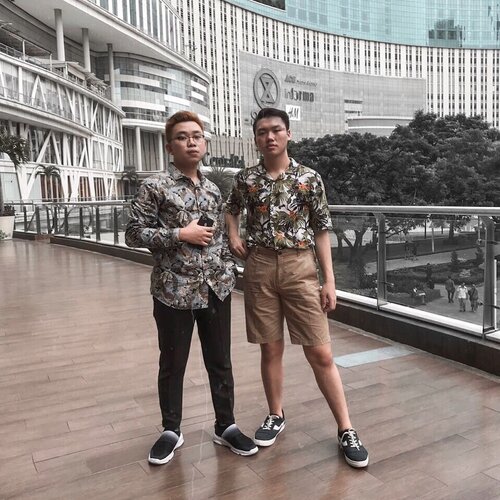 + View more details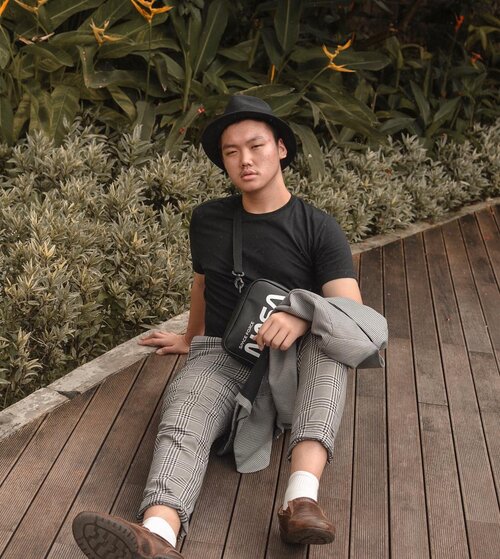 + View more details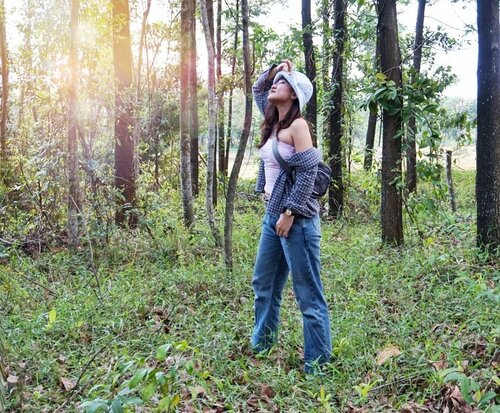 + View more details

loading ...
Back To Top