loading...
Search
2,660 RESULTS FOR C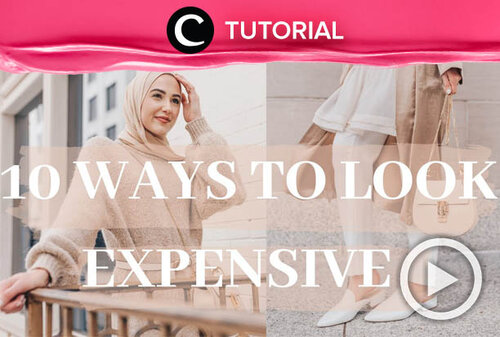 Look classy in every HOTD you wear. Steal the tips from:
http://bit.ly/3aEJW0c
. Video ini di-share kembali oleh Clozetter @saniaalatas. Lihat juga tutorial lainnya di Tutorial Section.

+ View more details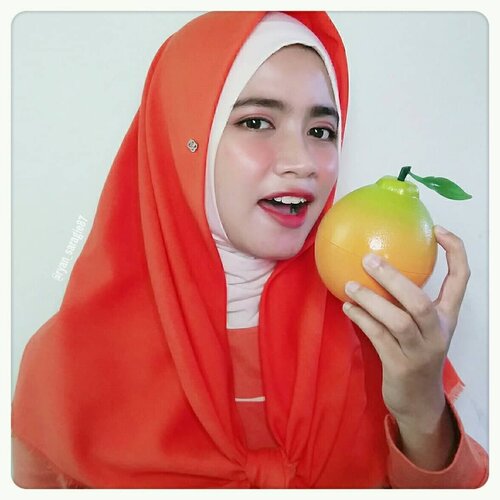 Edisi nebar ratjun lagi ya gaiz & kali ini produk skincare Vita 7 Energy Peeling Gel dari brand The Yeon salah satu brand asal Koreyah.Peeling Gel ini bentuknya dibuat kek buah jeruk gitu yg keliatan menyegerkan plus gemez banget. Didalamnya terdapat pembatas agar isinya gak mudah bleber plus aplikator juga untuk memudahkan saat pengaplikasian. Isinya banyak cos 100ml donk gaiz 😀.Klaimnya kalo kandungan 7 Multivitamin nya (C, E, B3, B5, F, H, A) AHA, BHA, Flower Complex & Phyto Complexnya berguna sebagai exfoliator yang mengangkat sel sel kulit mati, meregenerasi sel kulit baru, mengatasi kerutan, menutrisi serta membuat kulit lebih halus & bersinar (lengkapnya cek slide ke 3).Texturnya kek paduan cream & gel berwarna kuning muda sekilas liat kek bubur gitu yg terasa lembut & ringan plus paduan scrub berwarna pink yg lembut banget & mudah melting kalo diusapkan dikulit. Aroma buah jeruknya menurutku juara banget sih cos nyegerin plus bikin rilex gitu.Cara menggunakannya tinggal aplikasiin saat kondisi wajah lagi kering, pijat dengan lembut ke seluruh wajah & bilas dengan air.Setelah penggunaan kurang lebih satu bulanan wajahku berasa lebih cerah cos kegunaannya untuk mengangkat sel sel kulit mati & meregenerasi sel kulit baru emang sangat bekerja. Selain itu bikin wajah lebih lembut, bantu mengurangi komedo & memudarkan beberapa bekas jerawat. Kelebihan lainnya dia gak bikin kulit jadi memerah, terkelupas ataupun iritasi. Tapi untuk penggunaan produk exfoliator kek gini, ada baiknya dilakukan 2 kali seminggu aja plus jangan gunakan saat kondisi wajah lagi jerawatan ataupun sensitiv agar tidak merusak kulit wajah kita.Tertarik buat nyobain sekece ini cus kepoin ig @theyeon_indonesia sekarang gaiz ..
#TheYeon
#Vita7PeelingGel
#PeelingGel
#Exfoliator
#Skincare
#KBrand
#KCosmetic
#KBeauty
#KSkincare
#SkincareReview
#NaturalSkincare
#Clozetteid
#Bloggirlsid
#BeautyBloggerIndonesia
#HijabBlogger
#BeautyReviewer

+ View more details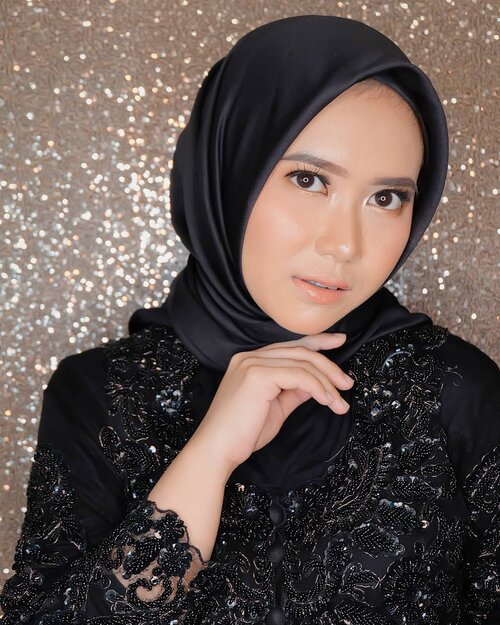 Yang katanya trial and error per skinkeran dan per makeupan ternyata bener. Inginnya sih nggak pernah salah milih skin care atau makeup. Tapi kenyataanya, setelah tau tipikal, jenis dan lain sebagainya kulit sendiri, tetep aja jadi harus coba mana yg cocok, cocok banget, dan jangan pernah dipake lagi itu skin care atau makeup. Kalau kamu nggak pernah coba, kamu nggak akan tau, nggak akan punya experience untuk cerita kalau orang lain , kalau ada yang bertanya. Related sama hidup.. Kalau kamu selalu lurus lurus aja, baik baik aja, mulus mulus aja. Saat ada orang yang bertanya sama kamu tentang a, b, c, atau d.. Mungkin kamu gabisa jawab. Mungkin bisa, dari membaca atau menceritakan kembali experience orang lain disekitar kita yang kita kenal. Tapi kalau kamu sendiri sudah punya experiencenya, kamu akan lebih bisa menghadapi, menjawab sesuai apa yang kamu alami. Bukan sekedar simpati dan lontaran kata sabar tanpa solusi. Trial and error bukan sesuatu yang menakutkan atau mematikan kok 🙂 Ohya! Brushed by : @makeupbycitradewidaJadi sudah hafal ya ciiiit @citradewi_da kalau makeupin aku yg pas kaya apa 😂😂
#clozetteid
@clozetteid
#collabwithmahan
#mahan

+ View more details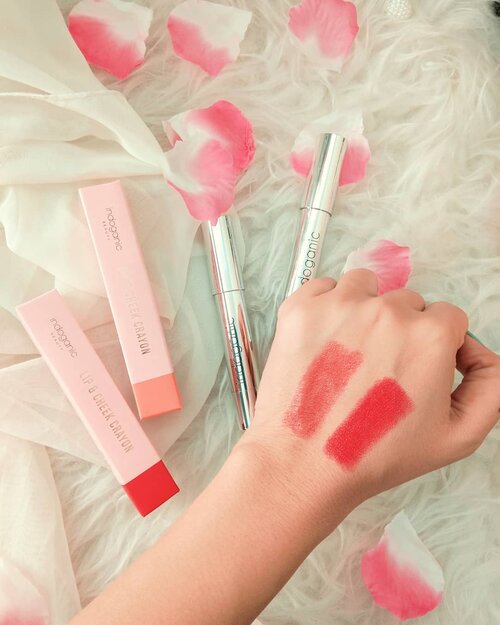 Seiring dengan pertambahan usia, aku jadi lebih aware untuk produk2 beauty yang aku pake dan sebisa mungkin bisa menemukan produk yang berkonsep clean beauty seperti
#indoganic
iniKebetulan aku berkesempatan dikirimin produk oleh @jakartabeautyblogger dan @indoganic_official dan disini aku ada 3 produk yaitu Beauty Lip & Cheek Crayon Nude & Rosy Red | Rp. 129.000Packagingnya berwarna silver, berbentuk crayon dengan shade yang cantik natural banget menurutku. Aku udah nyobain dipakai sebagai blush on pun nggak bikin kulit jadi kering. Mungkin karena ini sudah diformulakan bisa dipakai sebagai blush dan lip color yaa… Juga menurutku karena produk ini multifungsi bisa digunakan as lip color dan blush juga sekaligus sehingga memang lumayan banget menghemat waktu ketika buru2 mau ke luar rumah seperti ketika mengantar anak ke sekolah 😊Rosehip Oil 30ml | Rp. 189.000Face oil rosehip ini kaya akan kandungan vitamin C, E, dan asam lemak essential yang dapat membantu untuk memperlambat penuaan dini, memudarkan bekas luka, jerawat dan stretch marks.Pengalamanku menggunakannya selama 1 minggu ini lumayan melembabkan kulit dipagi harinya dan ketika dipake sebelum menggunakan makeup, makeup jadi lebih nempel dan lebih tahan lama even ketika aku nggak pake setting spray.Brow and Lash Enhancer 10ml | Rp. Rp. 99.000Produk penumbuh bulu mata kayak gini memang udah lama jadi inceranku dan sepertinya juga agak jarang ada brand yang punya produk pemanjang lashes kayak gini yaa.So aku exciting banget bisa nyobain si Indoganic Brow and Lash Enhancer ini, baru aku pakai rutin selama kurang lebih 1 minggu dan hasilnya sudah terlihat terutama di bagian alis. Alis lebih menghitam means makin lebat ya, memang sih kudu rajin buat applynya dan mudah2an bisa berhasil juga di eyelashku yang super tipis ini.Oh ya hampir kelupaan untuk tempat pembelian bisa online di
www.indoganic.com
, TokopediaShopee, Sociolla, Blibli dan untuk offline store di Jakarta bisa didapatkan di Michelle organic, Naked inc, Aeon mallKalau kalian sudah pernah nyobain produk2 Indoganic ini belum? Kalian tertarik nyobain produk yang mana? @
[email protected]

+ View more details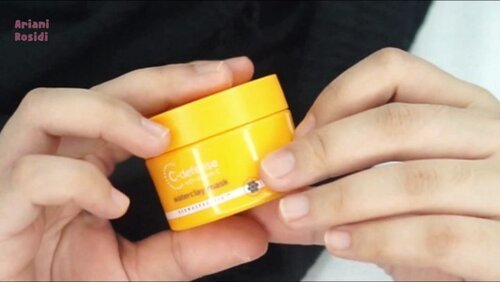 + View more details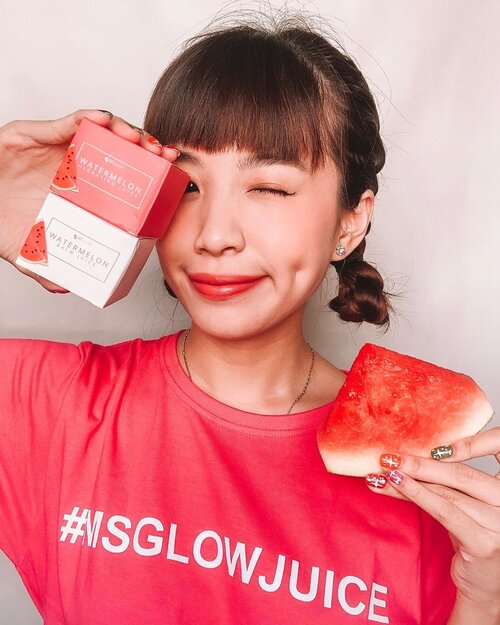 + View more details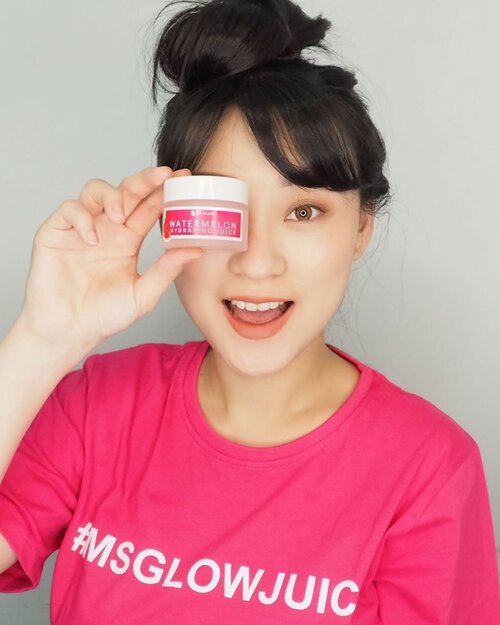 + View more details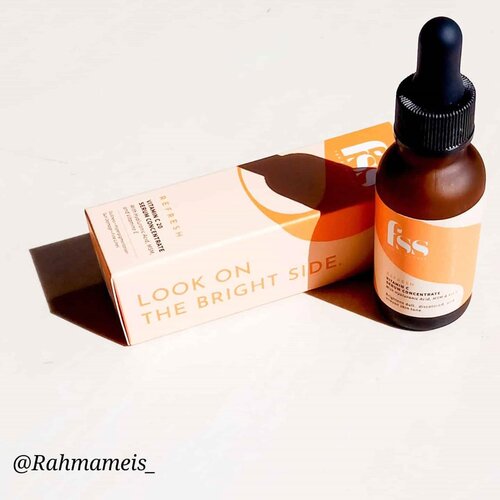 #reviews
FOR SKIN'S SAKE " Vitamin C 20 Serum Concentrate"..For Skin's Sake Vitamin C Serum is a serum that has the main function to brighten skin color thoroughly. Makes the skin supple, smooth and soft. Enriched with Hyaluronic Acid, MSM, and also Vitamin E. Has a formula that is lightweight and easy to absorb, and does not leave a greasy taste...🌻TEXTURE AND SCENT: In terms of texture, this serum is thick in texture and has a turbid white color. easily absorbed. I thought initially it would be very heavy in advance, but apparently not. It smells like medicine. But not too sharp...📦PACKAGING: In terms of packing this mask is stored in a small red bottle, not translucent like most serum containers, this makes the contents inside stay awake from direct sunlight. And if you want it can be better stored in the refrigerator...🌻HOW TO USE: I wear this in the morning after toner and essence, I use one drop for the morning before the activity. And don't forget to wear a sunscreen if you don't want to irritate your face. I don't wear this at night because I use retinol. It is not recommended to use it together with retinol. Because it will feel heavy on the face....🍁Review: After observing with 2 weeks of use, I get significant changes, even skin tone and blemishes stain slowly fade. There is no kind of reaction on my skin, because this serum does not contain alcohol and perfume at all so it is safe for all skin types, even sensitive skin can use it. Although in terms of texture this serum looks cloudy white but not at all heavy on the face. Very light if it must be overwritten with a moisturizer and sunscreen. Look at the ingredients they add vitamin E which is very good for adding skin moisture. I really like this serum vitamin C. Not heavy on the face and does not make the face become an oil refinery kill 😂😂...Non-greasyNo Animal TestingNo ParabenThere is no coloringNo Fragrance...🙌🏻Attention: The above review is based on my experience, and the results depend on each of your skin..How about you? Attracted to try it ???. .🌟 Rate: 5/5 🔖Buy at @sociolla
+ View more details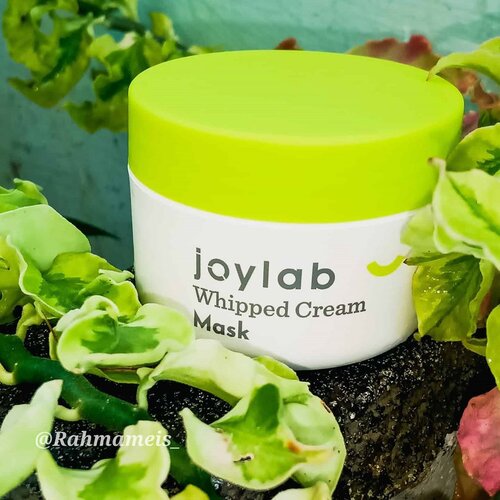 #reviews
JOYLAB "Whipped Cream Mask"....After using 2 to 4 times I can only review this mask. Cream with a mild formula that contains Marshmallow Root Extract and Vitamin C that can release your natural bright skin color. Formulated with Vitamin B3 which is useful to prevent mineral deficiencies while smoothing the texture of facial skin. A gentle and smooth formula for all types of facial skin...💦TEXTURE AND SCENT: In terms of texture, this mask has a creamy texture and is like a whipped shake to make a cake 😂 It smells like baby powder. Very soft, and the one I like the light pink mask 😍...📦 PACKAGING: In terms of packing this mask is stored in a small plastic container and cute 50 ml. Although in terms of small packets, but this mask turned out to be a lot and dense...🍁Review: I wear this mask in 2 weeks and I feel a good change, after wearing this mask the skin becomes smoother and radiant because it contains marshmallow Root extract which pushes the skin so it makes the skin glow. And with the addition of vit c and vit B3 to improve skin texture. This mask is very soft and suits all skin types...INGREDIENTS: Aqua (Water), Glycerin, Triglyceride caprilate / capric, Propanediol, Glyceryl stearate SE, Polysorbate 60, Sorbitan stearate, Titanium dioxide, Glyceryl stearate, PEG-100 stearate, Cetyl alcohol, Dimethicone, Phenoxyethanol, Sodium stearlacolymer, Sodium stoylacolymer Niacinamide, Perfume (Fragrant), 3-o-Ethyl ascorbic acid, Benzotriazolyl dodecyl p-cresol, Disodium EDTA, Xanthan gum, Silica, Althaea officinalis root extract, Potassium sorbate, Sodium benzoate, CI 17200 (Red 33), CI 42090 (CI 42090 (C) Blue 1)...Attention: The above review is based on my experience, and the results depend on each of your skin.. How about you? Attracted to try it ???...🌟 Rate: 4/5...*Gifted*
+ View more details

loading ...
Back To Top