loading...
Search
440 RESULTS FOR TSHIRT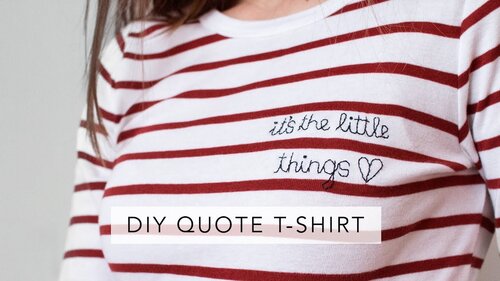 DIY embroidered quote t-shirt | Sofia Clara - YouTube
+ View more details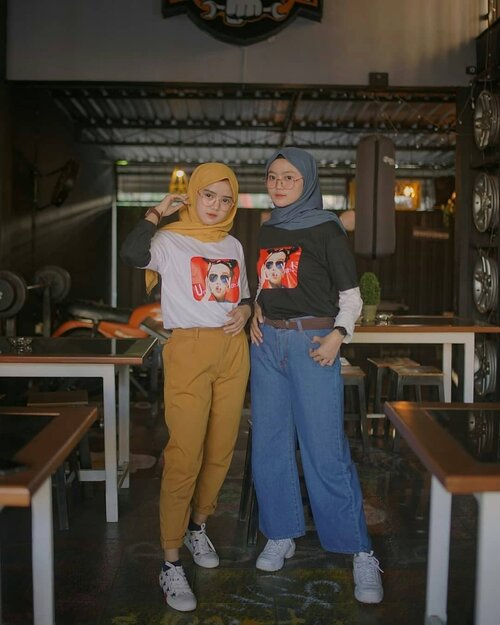 Bagi kalian yang baru pakai hijab pasti suka bingung gimana caranya T-shirt yang kalian punya tetap bisa dipakai walaupun berhijab.  Jangan dulu dibuang y...
Simak juga artikel menarik lainnya di Article Section pada Clozette App.

+ View more details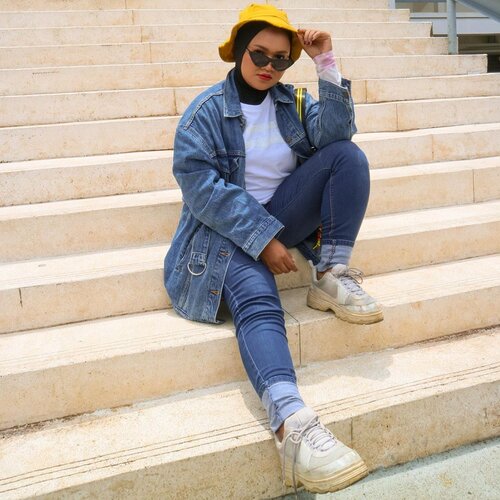 + View more details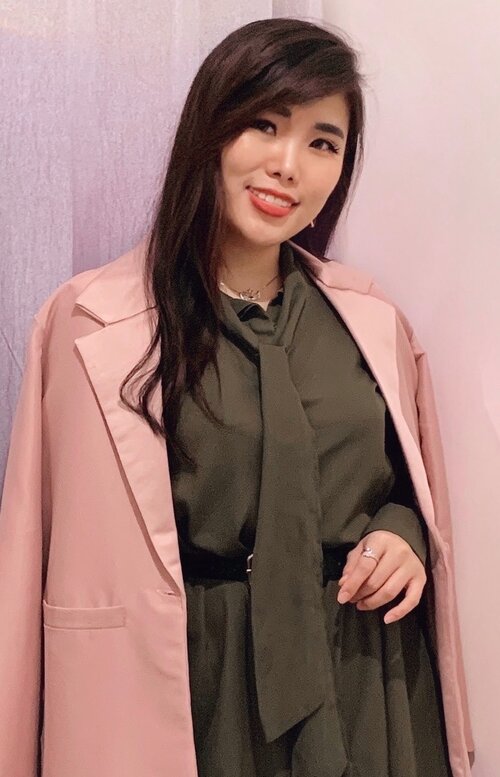 Feeling fat (or bloated) because staying at home too long munching non stop? Here are some style ideas that you can find in your wardrobe and copy it immediately 😄.
.
✨STYLE 1 : Overlap Dress.
To enhance waist line and create slimmer silhouette.
.
✨STYLE 2 : Oversized T-shirt.
Opt for 1 or 2 size bigger than your actual size so you can wear the T-shirt as dress!
T-shirt : @dinamikaprinting x @selflovepr_id .
.
✨STYLE 3 : Oversized Blazer.
Blazer is the easiest, fancy outfit everyone can try to look stylish instantly. Choose the colorful one.
Double lapel blazer : @pmothelabel .
.
✨STYLE 4 : Drapery Top.
To create feminine silhouette to your body, you can pair it easily either with pants or shorts!
Top : @esteem_co .
.
✨STYLE 5 : Shift Dress.
Waist line can be stressing when we feel bloated, shift dress is the true helper. Choose one with light fabric material.
Dress : @pmothelabel .
✨STYLE 5 : Shirt Dress.
Shirt dress is one of the most timeless style and all body types can embrace it well. If you want to look stylish, play with print and colors 😄. Shirt dress : @banggood.fashion .
Blazer : @pmothelabel .
.
.
Which one is your favorite ? 1-6 ?
.
.
#stylingideas
#styleinspo
#fashion
#ClozetteID

+ View more details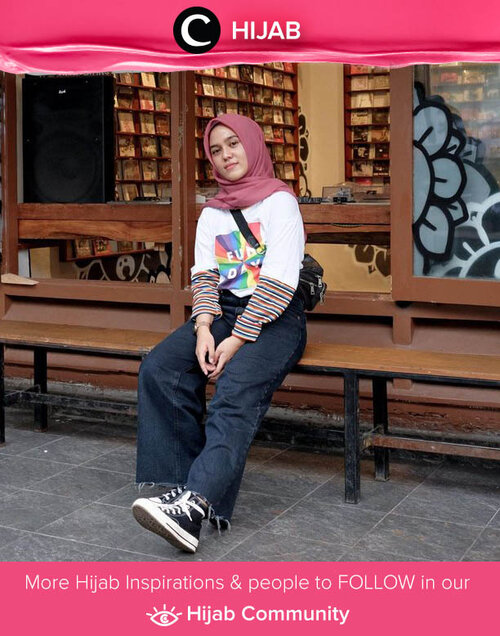 Terinsprasi dengan penampilan ala tahun 90-an yang terkesan simpel dan tetap edgy? Coba tiru Clozetter @tillagftr dengan oversized t-shirt, black jeans, dan sepasang sneakers hi-top yang timeless! Simak inspirasi gaya Hijab dari para Clozetters hari ini di Hijab Community. Yuk, share juga gaya hijab andalan kamu.

+ View more details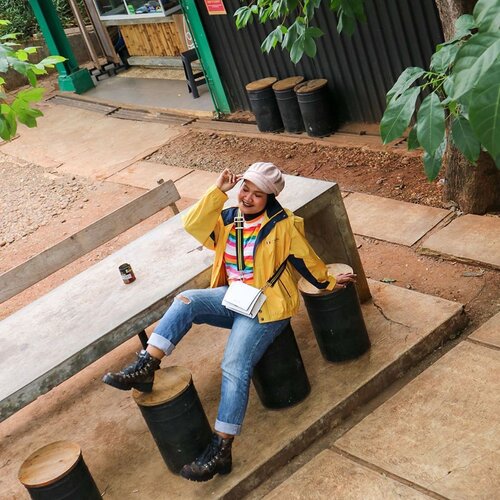 Another
#ootdnyahanni
💃🏻 salah satu cara mau simple tapi ga keliatan simple tuh yaaa kayak gini guys, pake warna warni aja pasti langsung mentereng 😌 akutu paling ga suka ribet tapi gamau keliatan simple anaknya (emang banyak mau wkwk) kalau liat disini yaa sebenernya amat sangat simple yaa kan, sling bag, t-shirt, jacket, jeans, boots dan sentuhan terakhir topi.. akan keliatan simple kalau kalian cuma pake one tone tapi kalo aku udah pasti warna warni lah pilihnya 🤣🤣 .Details:Topi : @bliblifashion_id Rainbow T-Shirt : @shopee_id Jacket: thrift shop @classyxfunky Jeans : punya adek wBoots : @stevemadden_id Sling bag : @charleskeithofficial .
#ootd
#outfit
#hijaboutfit
#hijabootd
#clozetteid
+ View more details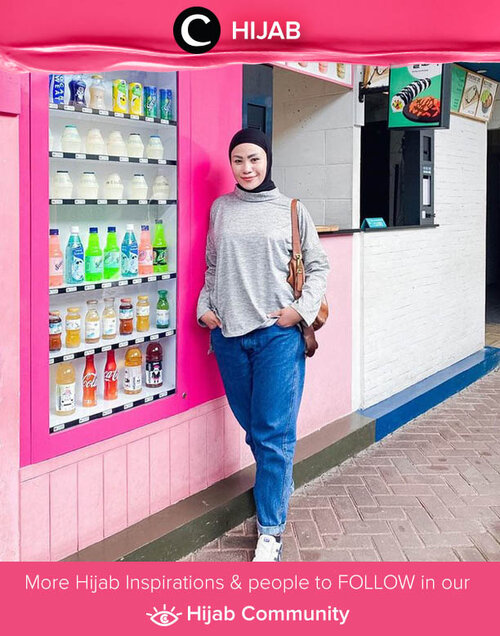 Casual t-shirt and jeans for today's look! Image shared by Clozetter @irenafaisal. Simak inspirasi gaya Hijab dari para Clozetters hari ini di Hijab Community. Yuk, share juga gaya hijab andalan kamu.

+ View more details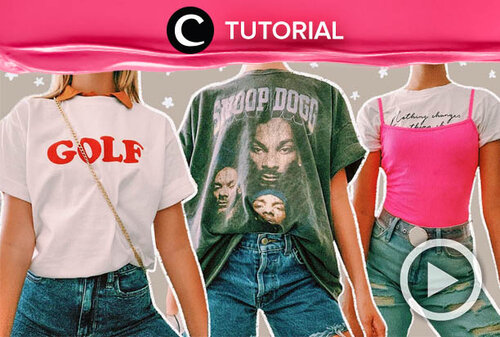 Stay fashionable in very basic fashion item: t-shirt:
http://bit.ly/38fN945
. Video ini di-share kembali oleh Clozetter @salsawibowo. Lihat juga tutorial lainnya di Tutorial Section.

+ View more details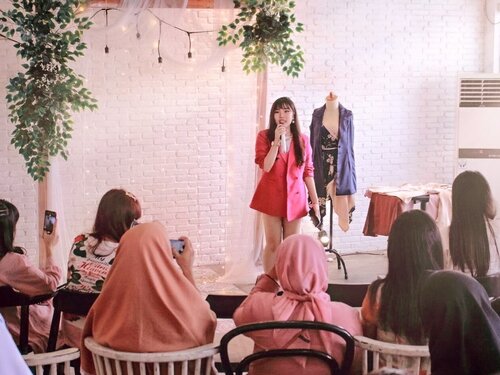 I still can't believe with all the excitement of @selflovepr_id participants last Saturday and I was so grateful I could share some of my experiences and how I get over from my insecurity..Well I know everyone has insecurity, but to live and embrace that condition or not, it's our decision - but we all can do these things instead :1 Accept the fact that we all have flaws (no one is perfect yeah, literally NO ONE).2 Always challenge ourselves with something new (positive activity obviously : start work out, eat clean, learn makeup, dress up well, wear bright colors, etc).3 Surround ourselves with positive people (just like negativity is contagious, so do positivity)...Let's
#selflove
first, so we can love others to the fullest 💕...Special thanks to all amazing women/men behind this event:- Venue : @belly.buddy & @andrehalim91 .- Decoration : @latta_decor .- Wardrobe : @pmothelabel Fuchsia Blazer & @dinamikaprinting T-shirt.- Cute goodies @eirabeauty.indo @meidychandra & @aynstall @natz_tata .- Media partner : @womanblitz @liliesrolina.id .- Documentary photos by @vincenthimawan ....
#SelfLove
#SLPSurabaya
#EventSurabaya
#FashionSpeaker
#collaboratewithcflo
#ClozetteID

+ View more details

loading ...
Back To Top