loading...
Go Back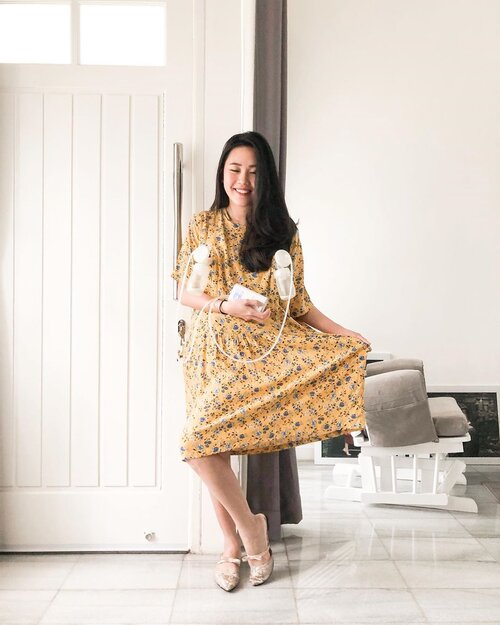 "Anybody offended by breastfeeding is staring too hard." Cannot agree more with this quote!
A little over 9 months into my breastfeeding journey (hoping to make it to at least one year), so I thought I'd dedicate a post for a photo (or three 😛) of me pumping. I've come from the fresh postpartum baby blues of dreading every nursing session to loving it so much, so much that while I can't wait til the day I officially stop breastfeeding and can't chug some 🍺 there's a part of me that wishes that day don't come too soon.
We have been trying to wean off the breasts so Owen is now mostly bottle-fed, but DBF-ing to sleep is a crutch that is much harder to break. We're taking our time but making progress.
Anyway... this breastfeeding-friendly dress I'm wearing is from @mom.bies . Highly recommended! Bahannya ringan, dipakainya adem, bukaan menyusuinya pas. Baju rumah yang nyaman buat busui. Dan style bisa juga untuk dipakai keluar rumah atau bahkan summer vacay. 💛
#clozetteid
#ootd
#ootdmommy
#pumpingmom
#busui
#momblogger
#mamadaily
#nursingfriendly
#breastfeedingmom