loading...
Search
4,108 RESULTS FOR CUTE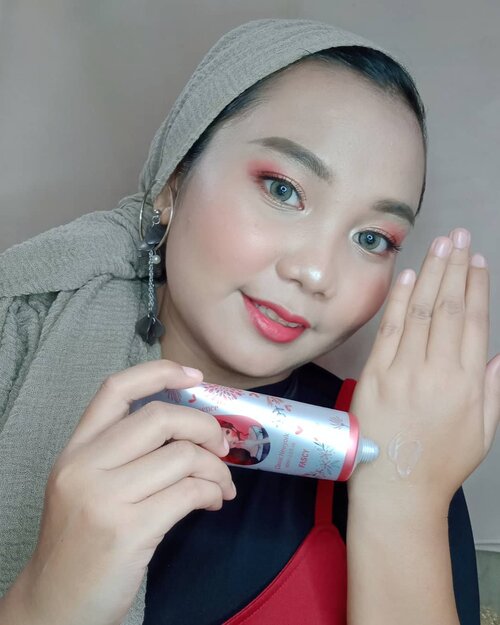 Hey, lovelies💕 Yuk kenalan sama @fascy_korea yang merupakan Brand Makeup, Skincare dan Bodycare asal Korea Selatan 😍 and i'm so happy karna aku berkesempatan mencoba 2 produk 𝙁𝙖𝙨𝙘𝙮 yaitu :
-
✨ 𝙁𝙖𝙨𝙘𝙮 𝙒𝙖𝙩𝙚𝙧𝙛𝙪𝙢𝙚 𝙃𝙖𝙣𝙙 𝙀𝙨𝙨𝙚𝙣𝙘𝙚
akhir-akhir ini kulit tanganku emang lagi kering banget karna keseringan cuci tangan atau pakai hand sanitizer 😞 Untungnya ada Fascy Waterfume Hand Essence ini yang bisa melembabkan kulit tanganku 😘
.
𝐀𝐝𝐚 𝟑 𝐕𝐚𝐫𝐢𝐚𝐧
๑ 𝐒𝐩𝐚𝐫𝐤𝐥𝐢𝐧𝐠 𝐁𝐨𝐮𝐪𝐮𝐞𝐭
๑ 𝐂𝐥𝐚𝐬𝐬𝐢𝐜 𝐍𝐞𝐰𝐲𝐨𝐫𝐤
๑ 𝐌𝐨𝐝𝐞𝐫𝐧 𝐑𝐨𝐦𝐞𝐧𝐭𝐢𝐜
Tekstur dari 𝙁𝙖𝙨𝙘𝙮 𝙒𝙖𝙩𝙚𝙧𝙛𝙪𝙢𝙚 𝙃𝙖𝙣𝙙 𝙀𝙨𝙨𝙚𝙣𝙘𝙚 ini watery, cepat meresap, ringan dan gak lengket dikulit❣wanginyaa sangat fresh dan menenangkan~ apalagi packagingnya sangat cute♡ berkat Fascy Waterfume Hand Essence ini kulit tanganku jadi selalu lembab, halus, dan wangi 😍
-
✨ 𝙁𝙖𝙨𝙘𝙮 𝙋𝙚𝙚𝙡𝙞𝙣𝙜 𝙏𝙞𝙢𝙚
Nah aku paling excited sama produk ini, why? Karna akutuh paling males nge-scrub kulit soalnya sakit pas digosok wkwk 😂 tapi ini gak berlaku untuk Fascy Peeling Time♡ gak bikin kulit sakit! Jadi sudah pasti aman dipakai untuk kulit sensitif. Uniknya 𝙁𝙖𝙨𝙘𝙮 𝙋𝙚𝙚𝙡𝙞𝙣𝙜 𝙏𝙞𝙢𝙚 ini teksturnya cair jadi tinggal di spray aja dikulit, so simple~ dapat mengangkat sel-sel kulit mati atau daki kalian dengan cepat 😱 Hasilnya bener-bener bikin kulitku jadi bersih, halus dan jika rutin dipakai bisa bikin kulit cerah dan glowing loh ❤️ Aku juga paling suka sama wanginya yang menyegarkan, seperti aroma buah peach 😋
-
Kalian bisa beli produk Fascy ini di @nearndear.id
Shopee : smileouppa.id
Thankyou (◍•ᴗ•◍)♡
-
#nearndearxfascy
#fascy
#파시
#fascykorea
#nearndearindonesia
#nearndear
#nearndearid
#handcream
#bodypeeling

+ View more details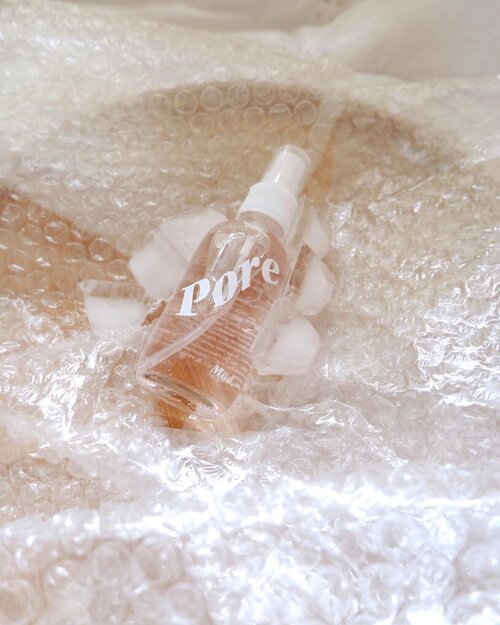 Cute! pertama kali liat produk ini. Terus rajin pake sehari bisa 2-3x hahaha setelah aktifitas di rumah.Yang paling bikin kuseneng karena ini bener2 free cruelty & vegan skincare. No alcohol, no paraben dan bahan berbahaya lainnya. Asik kan? Aman deehhh-Btw, dengan 83% Alo rose, Pore Clarifying Treatment Essence ini bisa mengecilka pori2 (which is my problem!) dan seger bangetttt.Next tunggu review berikutnya ya mau pake lebih rajin dulu hihi ✨Btw, pada suka pake hydrating mist gini gak sih?

+ View more details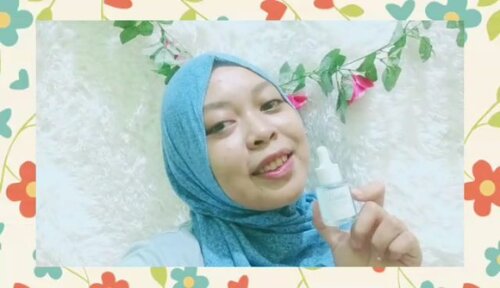 Morning love!💕I'm gonna tell you my experience of using Lovila Glow Booster Serum after a few days. But a little flash back, I'm so touched with this local brand, because I know how the founder started to build this beauty brand. So inspiring!So after a few days using @lovilabeauty my skin feels more hydrated than before which that time my skin looks dry & dull🌻Well~ I'm really enthusiast & happy knowing that Lovila has a sweet packaging with clear glass bottles contains of light blue serum with a pipette applicator that keeps the serum always sterile✨Honestly, 😍🌼 Packaging is pretty!!!🌼 Lovila is good for sensitive skin🌼 Watee based & easily absorbed 🌼 Brighten, nourish, & maintain healthy skin🌼 Calming the acne irritation & redness🌼 Hydrates & moisturizes soft skin 😔Important! Becareful when you put this product, because the packaging is made of glass bottles that are vulnerable to breaking.Ingredient: Cica, licorice, butylene glycol, glycerin, sodium hyaluronate & niacinimide. 💸 IDR 125kWish you enjoy the video, girls! 😍Btw don't forget to join my
#Giveaway
in another post of @laksmipaopao
#glowisourglow
#Love
#likee
#lovilabeauty
#like
#tiktok
#bhsxlovilabeauty
#ClozetteID
#beautyhacks
#covid_19
#dirumahaja
#lfl
#selca
#likeforlikes
#l4l
#l4likes
#skincareroutine
#stayhome
#happy
#art
#instagood
#beautiful
#photooftheday
#cute
#beautybloggers
#beautybloggersoggerindonesia

+ View more details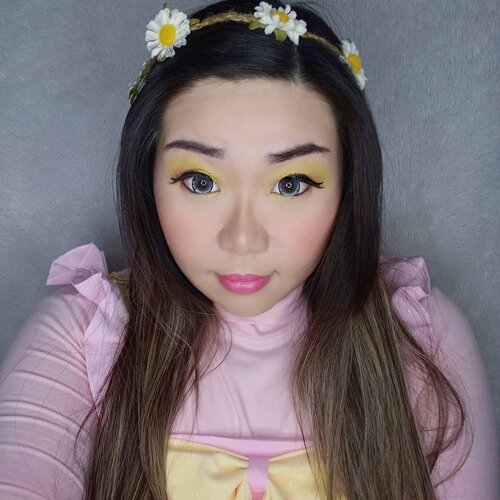 3rd Look for
#MindysRainbowChallenge
: Ku alias kuning A.K.A Yellow!
Buat aku yellow represents the Sun that shines brightly ☀️, so it's the continuation of the last look yang representing Sunset, Yellow look in representing Sunrise and new beginning that we are about to have (once the pandemic stopped, we will begin our new lives. It will never be the same again, but it will be better as we should grow smarter, stronger and kinder). Selain itu this look reminds me of a bumble bee 🤣🤣🤣 ga tau kenapa, tapi gak cute amat ya jadi bee, jadi anggep aja floral fairy lah ya. Look ini summery banget, dan semoga nanti pas summer datang, it will warm our hearts and world again, and the pandemic will be over by then. Can i get an amen to that??? Personally aku ngga begitu sering pake warna kuning (kalo gold sering yah) baik untuk makeup maupun wardrobe, tapi waktu mau bikin look ini jadi inget kalo aku punya @eclatpressedglitter warna kuning emas ngejrenk yang biasanya jarang aku pake, challenge ini bener-bener bikin alat makeup yang terbengkalai jadi kepake lagi, seneng 😍😍😍. Ayok yang belom ikutan, mari bikin juga - jangan lupa aku akan kasih 1 follower yg berhasil completing the 7 looks by the end of April hadiah 😉.
#quarantine
#quarantinechallenge
#dirumahaja
#clozetteid
#sbybeautyblogger
#makeup
#ilovemakeup
#orange
#orangemakeup
#clozetteid
#sbybeautyblogger
#bloggerceria
#beautynesiamember
#bloggerperempuan
#indonesianfemalebloggers
#girl
#asian
#makeupchallenge
#bblogger
#bbloggerid
#influencer
#influencersurabaya
#influencerindonesia
#beautyinfluencer
#surabayainfluencer
#indonesianbeautyblogger
#surabayabeautyblogger
#surabayabeautyinfluencer
+ View more details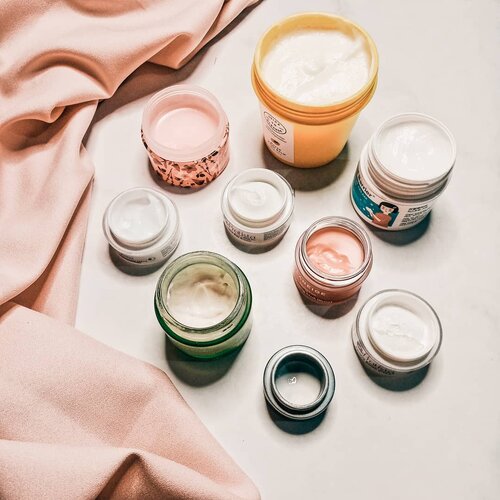 + View more details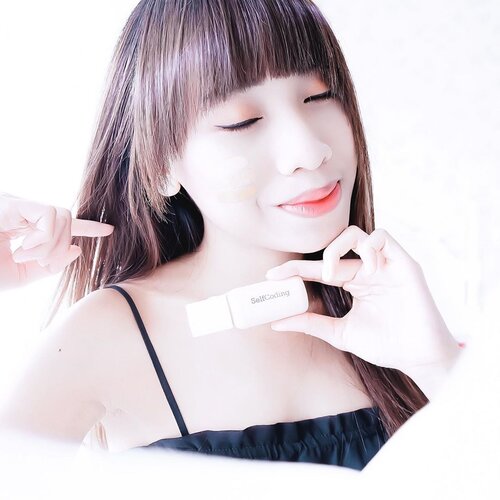 I FOUND YOU !-Honestly, susah bgt cari liquid foundation dgn "matte finish" yg oily dan dry skin friendly. Tapi akhirnya aku cobain @selfcoding_official and I'm falling in love immediately 😍-What's good?Liquid textureSuper light-wearingSuper long-lastingMedium coverageGood moisturizingGood oil control formulasEasy to apply and blendHealthy matte finishAvailable in 6 shadeOily, dry and sensitive skin approvedSuper affordable : under 200k !Down side?You need to apply this liquid foundation 2-3 layers to get the full coverage finish. Don't worry, it's still light-wearing. Even tho, you apply more than one layer.-This liquid foundation comes with super light and cute packaging. Easy to bring it everywhere and pocket friendly.Check the price on my @charis_celeb shop :
http://hicharis.net/tephieteph/LdrI
RATE IT 4/5 !I recommend this liquid foundation for you. Btw, check on my last slide — I show you my foundation after 4hrs used ! So smooth and flawless without sebum ☘️...
#clozetteid
#charis
#charisceleb
#hicharis_official
#hicharis
#liquidfoundation
#bestfoundation
#koreanmakeup
#basemakeup
#basemakeuproutine
#makeuphacks
#makeuptransformation
#bloggersurabaya
#bloggerjakarta

+ View more details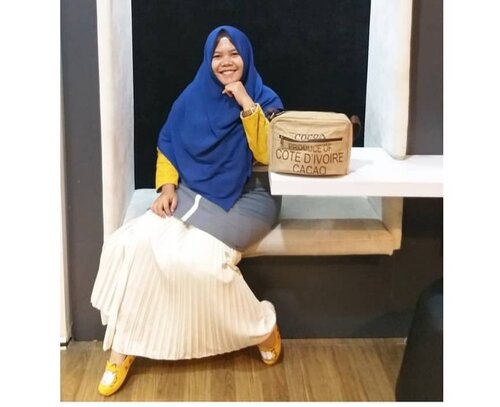 + View more details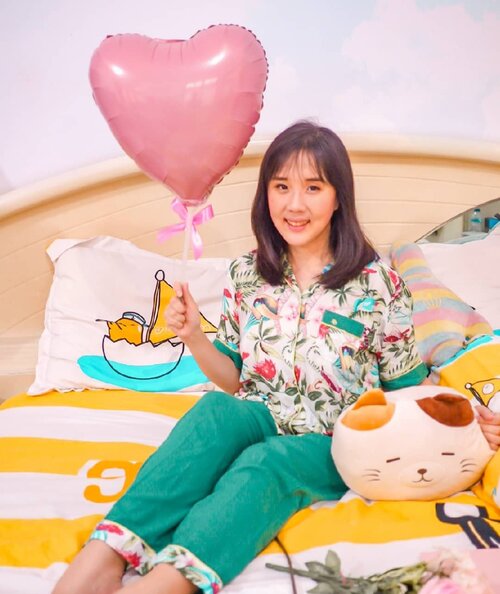 + View more details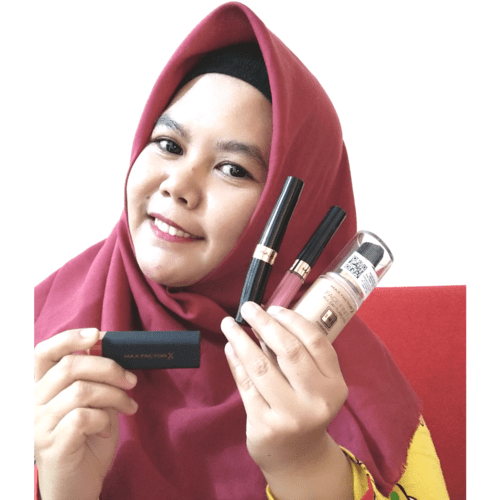 + View more details

loading ...
Back To Top