loading...
Search
258 RESULTS FOR WORKOUT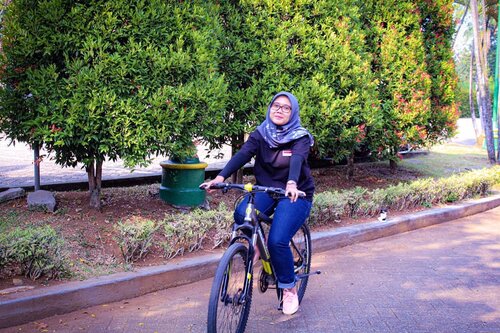 + View more details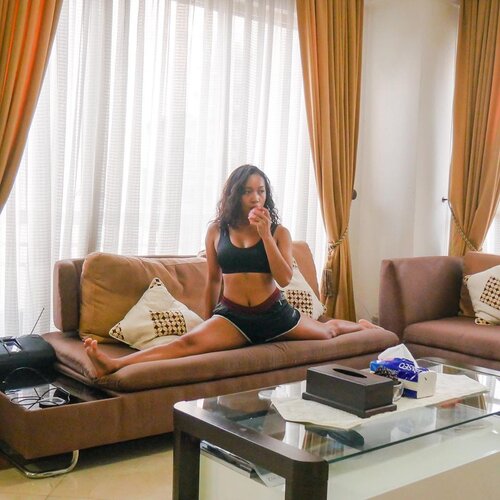 + View more details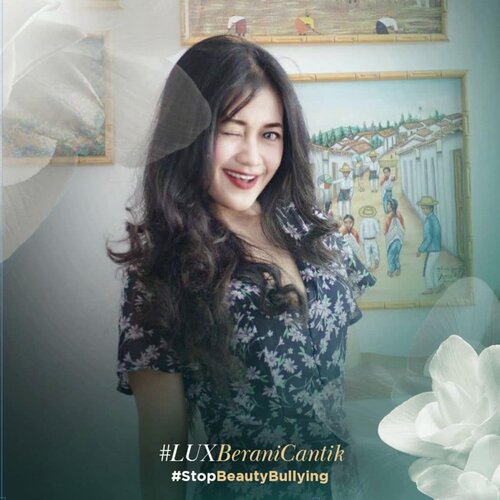 Pernah dapet beauty bullying? Tentuu~Dari masa ABG hingga sekarang bahkan, masih sering dikatain kayak anak SMP/SMA (in a bad way) karena wajah yang imut dan badan yang mungil, belum lagi bentuk bagian wajah/tubuh yang tidak proporsional. Dulu sampai nangis-nangis digodain karena muka dan selalu dibilang jauh lebih muda dari usianya.Baru nyadar setelah dewasa, justru itu anugerah Tuhan yang terindah! Saya awet muda tanpa perlu operasi, dan badan saya yang mudah terbentuk tanpa perlu banyak usaha workout, suplemen, dan diet.😆Yes, of course, my beauty is not to please everyone, it's not perfect for you, but I'm perfect in my imperfections..Hai, @sophie_tobelly @pinktravelogue @reiiputt Kamu punya pengalaman beaty bullying juga ga? Yuk, ikutan kompetisi LUX dan bagikan pengalaman kamu juga ya. Kamu bisa menangin handphone, kamera, dan banyak hadiah lainnya loh, dan dengan kamu share cerita ini, you might inspire yourself and others..Langsung aja cek IG @LUX_id atau visit
LUX.com/id/beranicantik
untuk info lebih detail
[email protected]
_id
#LUXBeraniCantikXClozetteID
#STOPBeautyBullying
#ClozetteID

+ View more details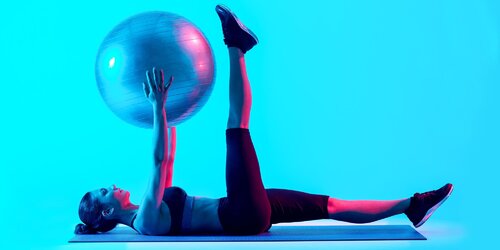 Bougie classes < lazy asses...
Simak juga artikel menarik lainnya di Article Section pada Clozette App.

+ View more details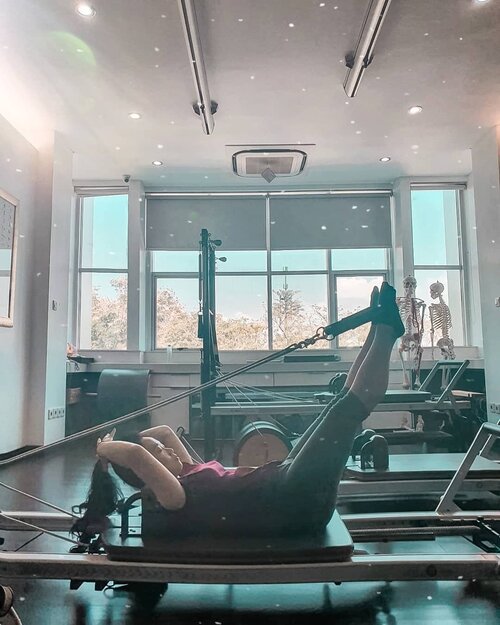 This morning for Reformer Class with @lifechangingstudio at PIK, deretannya The Garden, Sec Bowl. It's a good workout day! Sekarang paha kaki tangan pedes-pedes pegel, means it really did something to me 😥 ..If you'd like to try it out, they are having a current 17% + 8% promotion, hurry ask away, it doesn't hurt to ask!
#MoveBetterFeelLighter
#LifeChangingStudio
#clozetteid


+ View more details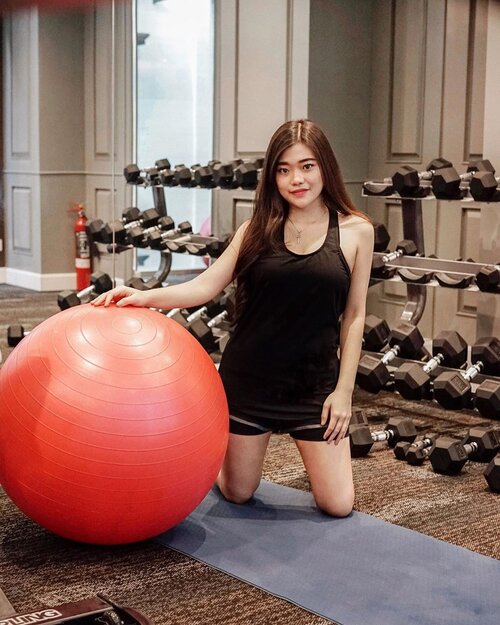 + View more details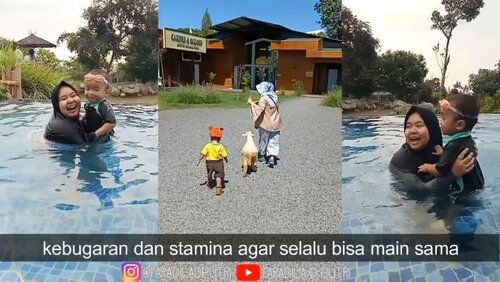 Don't make your kids the reason that you are not being healthy. Make them the reason you HAVE to be healthy. Siapa yang setujuuu? .
Memang benar sih kita selalu menomorsatukan anak terlebih dahulu. Tapi sebagai orang tua, kesehatan dan kebahagiaan kita juga harus diperhatikan. Happy mom makes happy kids and of course a happy family ❤️ .
Kedua orang tua saya pernah mengidap penyakit yang cukup serius. Alhamdulillah meskipun sudah tidak sakit lagi (I hope it stays that way, aamiin!), tapi masih keinget rasa sedihnya pas mereka sakit 💔💔 Saya ga mau nanti Rio merasa hal yang sama juga. So living a healthier life is obviously the key. .
Plus, saya juga mau tetap sehat biar bisa main bola bareng Rio, nemenin dia survey kampus buat kuliah sampai gendong cucu 🥰🥰 Itu sih alasan simple kenapa saya mulai hidup sehat dari sekarang. For the sake of my kids and family. .
Kalau kalian punya alasan untuk mulai hidup sehat kah? Share yuk dibawah ini 😆 .
-------
.
@kumparancom @sunlife_id
#LiveHealthierLives
#SUNLIFExkumparan
#clozetteid
#clozettedaily
#healthy
#livehealthy
#exercise
#workoutmotivation
#workout
#livehealthier
#momblogger
#lifestyleblogger
#indovidgram
#instavideo

+ View more details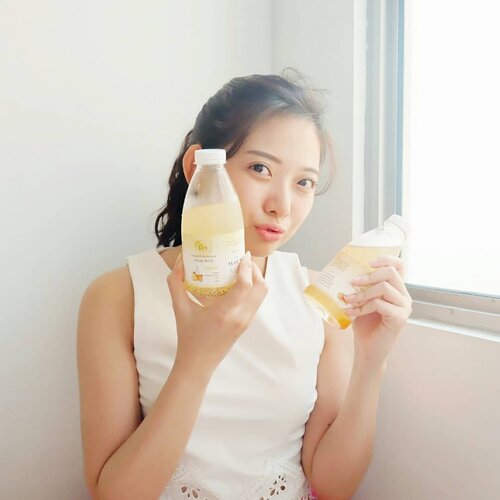 Semangat seninnnn!!Yuk workout and dont forget to drink healthy drink!My moodbooster liquid from @honeyhunter.id ._....

+ View more details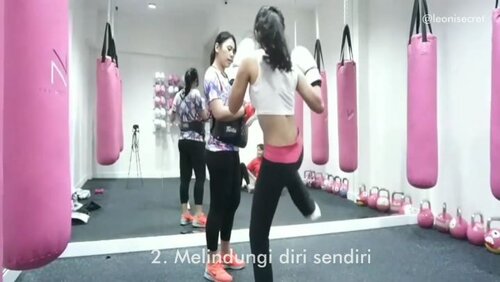 Alasan memulai hidup sehat? Biar badan nyaman. Itu yang terpikir pertama kali mulai workout dan jaga makan. Karena saya mudah kembung, jadi saya workout. Jadi awalnya sama sekali tidak bermaksud membentuk badan, terutama perut.
Tapi dengan hidup sehat, pikiran makin positif, meminimalisir negative thought, makin percaya diri, awet muda, meminimalisir penyakit, karena sakit itu nggak enak & mahal, serta bisa jagain orang-orang yang disayangi sampai tua.😉
.
Banyak pertanyaan: Leoni diet?
Jawaban: TIDAK DIET.
.
Saya masih makan nasi. Mengurangi iya, tapi lebih untuk kesehatan, bukan diet. Justru kalo nggak makan karbo, malah abs susah kebentuk. Yang ada cuman ramping, ga ada garis. Oya memang saya ga pengen six pack, lebih ke sexy shape. 😬😬
.
Dan masih makan apa saja, tapi juga diimbangi banyak makan buah dan sayur. Ga banyak makan daging merah, palingan ayam & ikan..always.
.
Daily, workout di rumah/lari/jalan kaki outdoor. .
Kalo workout di rumah, waktu wajibnya cuman 30 menit/hari! Gerakannya nggak jauh-jauh dari roll up & bicycle crunches. Itungannya? Ga pernah pake angka, tapi pake musik. Ngikutin ketukannya. Kalo pake angka saya mudah banget bosen. Ngitung gerakan apapun (lari/jalan or jarak, yha) juga pake musik. Banyakan cari lagu yang ketukannya 1/2.😅 Katy Perry is the best.😁
.
No suplemen! Ga ada itu addict karena ga pake suplemen.
.
Selamat mencoba!😉
#LiveHealthierLives
#SUNLIFExkumparan
 @SUNLIFE_id @kumparancom
#fitness
#workout
#shape
#bodyshape
#body
#sexy
#girl
#abs
#lifestyle
#olahraga
#sport
#sporty
#clozetteid
#angermanagement
#gym
#tips

+ View more details

loading ...
Back To Top