loading...
Search
6,098 RESULTS FOR FEELINGS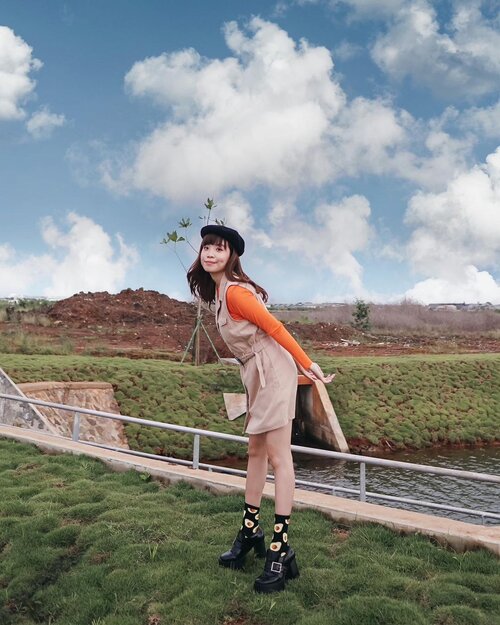 + View more details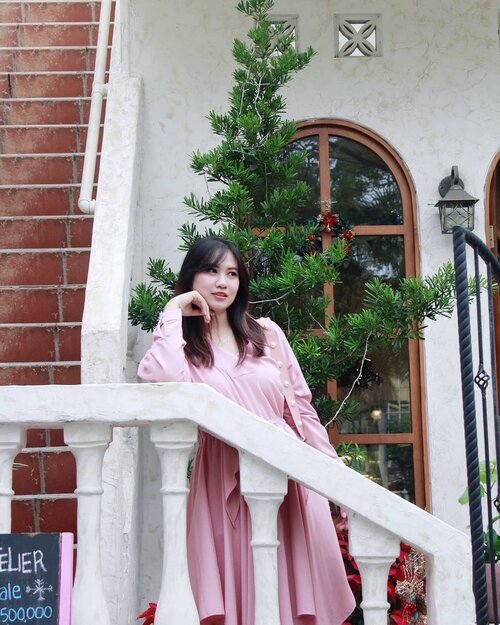 + View more details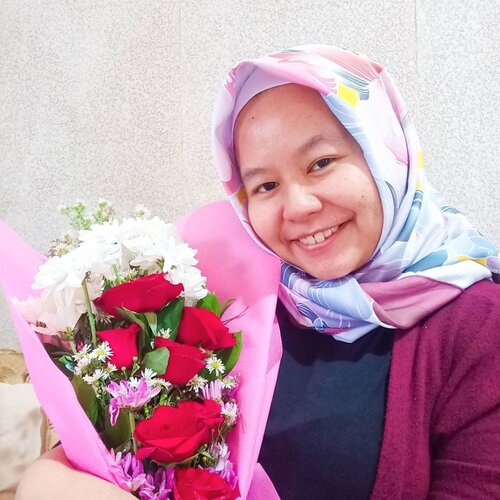 Finally a year older ❤️❤️❤️ Terima kasih untuk segala doa dan ucapannya hari ini yaaa semuanya. Today I really feel loved and blessed alhamdulillah 🥰🥰 Senang banget diberi kesempatan oleh Allah untuk dikelilingi oleh keluarga, sahabat dan teman (offline maupun virtual) yang supportive ❤️ dan akhir dapet flower bouquet dari si dia setelah sekian lama HAHAHA 😂Nah pas di hari ulang tahun saya ini, saya mau mengajak kalian untuk ikut campaign
#1000SenyumKebaikan
dari @AllianzIndonesia. Caranya cukup gampang kok, kalian hanya cukup : 1. Upload foto Senyum kalian.2. Cerita alasan kebaikan yang dialami hari ini. Nah pas deh kaya bikin thankful journal 😁3. Beri hashtag
#1000SenyumKebaikan
&
#AwaliDenganKebaikan.4.
Jangan lupa tag @AllianzIndonesiaUntuk 1.000 postingan senyum tulusmu, Allianz melalui Yayasan Allianz Peduli akan memberikan bantuan edukasi kesehatan untuk Program Kesehatan Lansia, Ibu Hamil dan Balita 🥰🥰 Yuk yuk ikutan @
[email protected]
@mamahfaza 💜💜.-------.
#happybirthday
#birthday
#birthdaygirl
#hellonewage
#newage
#flowers
#bouquet
#flowerbouquet
#donasi
#donation
#allianz
#allianzindonesia
#clozetteid
#clozettedaily

+ View more details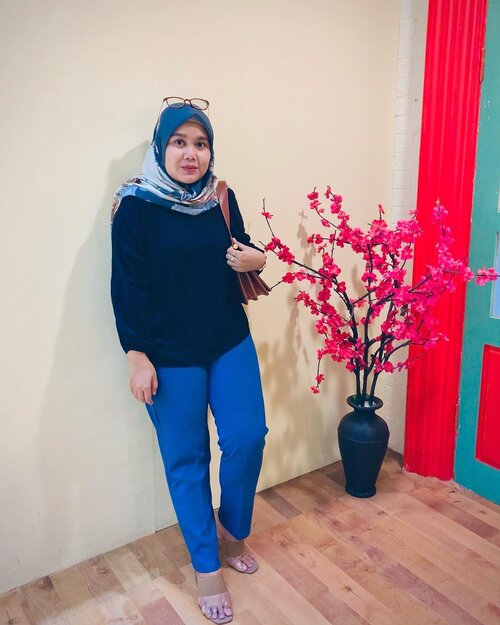 + View more details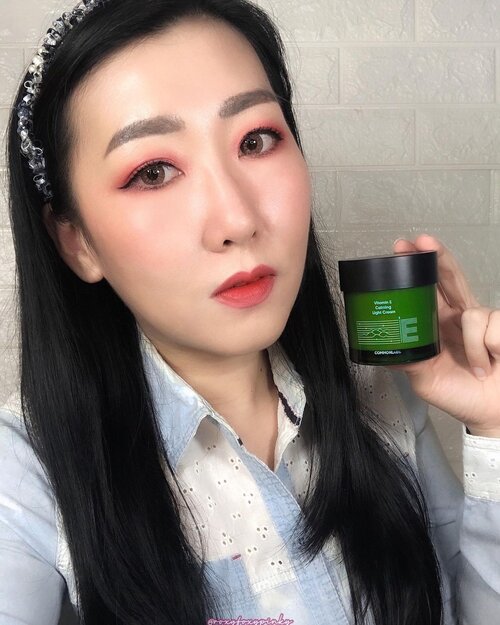 COMMONLABS - Vitamin E Calming Light CreamKorea Brand70 gram✨Klaim Manfaat*Krim hipoalergenik yg menghambat & mengontrol sebum *Membantu membangun, memulihkan skin barrier & menambah perlindungan kulit yg kuat*Menenangkan & memulihkan*Cocok u/ masalah jerawat, kulit mengelupas & kemerahan✨Ingredients* Tocopherol (Vit. E) menyejukkan & melindungi* Gesolza (Artemisia Annua, Pinus Densiflora Leaf & Citrus Junos Fruit Extract)mengurangi peradangan, anti bakteri, mengurangi produksi sebum & mencegah masalah kulit* Melaleuca Alternifolia (Tea Tree) Leaf Extractmengontrol sebum & perawatan masalah kulit* Ceramide NP menenangkan & melindungiGlycerin, Safflower Seed Oil, Stearic Acid & Palmitic Acid, Arginine, Allantoin, Portulaca Oleracea Extract, Dipotassium Glycyrrhizate, Etc
✨Yang perlu dinotice*NO (Alcohol, Silicone, Sulfate, & Paraben*NOT Fungal Acne Safe*All skin type & sensitive skin
*Daily use*Dermatologist Tested✨Notable Effect*Antioxidant*Anti Acne*Anti Aging*Soothing & Calming*Softening*Moisturizing & Hydrating*Anti-bacterial*Promotes Wound Healing
✨Cara pakai
Gunakan spatula, ambil produk secukupnya, oles & ratakan sambil di tap2 pelan2

Packaging simple dgn box putih & ada sticker pengaman
Produknya jar plastik tebal warna kehijauan dgn tutup hitam doff
Ada spatulaTeksturnya itu light gel cream, ringan & soft berwarna hijau mudaWangi tea trea yg mildAda efek calming (colling sensation pas di oles)Ckp mudah diratakan, mudah meresap & ga lengketHasil akhir dikulit terlihat matte tapi ada feels glowSelama pemakaian 2 minggu tdk ada rasa gatal, perih, cekat cekit or kemerahanSesuai dgn klaim kulit jd lebih mudah ga jerawatan, sebum terkontrol, ada perbaikan tekstur, kulit jadi lebih sehat, lembut, lembab & halusAku ada 3 jerawat gede di dagu & isinya pecah & luka, pake ini luka membaikEfek Menenangkan jerawat & kemerahan pas PMS/hormone pun mantulKulit pun terlindungi & lebih ga mudah jerawatanJika takut berasa berat, u/ di siang hari blh pakai tipis2 yisinya cukup byk so layak dicoba kepoin
http://bit.ly/commonlabsid
#COMMONLABS
#COMMONLABSID
#VitaminB5
#Ampoule
#VitaminE
#Calming
#VitaminSkincare
#Shopeeid

+ View more details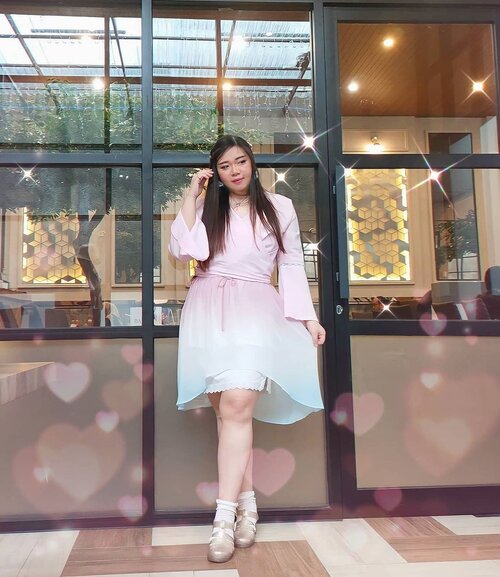 OOTD for our belated Galentine lunch 😁.
As Valentine's Day and CNY were so close together this year i was like, i should do OOTDs for both occasion! But then i was too lazy to bring change of clothes 🤣 (which happens 99% of the time), this is why i'm so impressed by those Instagrammers who would change multiple times in one day and cafe hop as i find it hard to find the motivation to do 🤣.
Anyway, i decided to go for Valentine's direction and wore pink but then i realized that the cut and the arm flare actually sends Hanfu vibes so i think i actually managed to accomplish my original plan? LOL.
Btw, some ppl who haven't met me in a while asked me if i lost weight (FYI, i HATE this question. If you think i lost/gain weight, keep it to yourself, i don't think talking about my physique is an interesting topic and it makes me feel uncomfortable), which i can't answer as i don't regularly weigh myself (it's a source of mental distress lol) but my clothes seem to confirm it as that skirt used to too tight and now it hangs super loose, which is weird coz i thought i would've quarantine weight gain as i don't do as much physical activities as i normally do and i binge eat sometimes 🤣. Well, i guess my unintentional intermitten fasting and detox are working somehow.
PS : i had to retype the whole caption because IG's acting up as usual, the draft works like shit nowadays and i keep on forgetting to back it up at notes!!! I hope some of you bother to read the the whole thing at least 🤣.
#ootd
#ootdid
#clozetteid
#sbybeautyblogger
#BeauteFemmeCommunity
#notasize0
#personalstyle
#surabaya
#effyourbeautystandards
#celebrateyourself
#mybodymyrules
+ View more details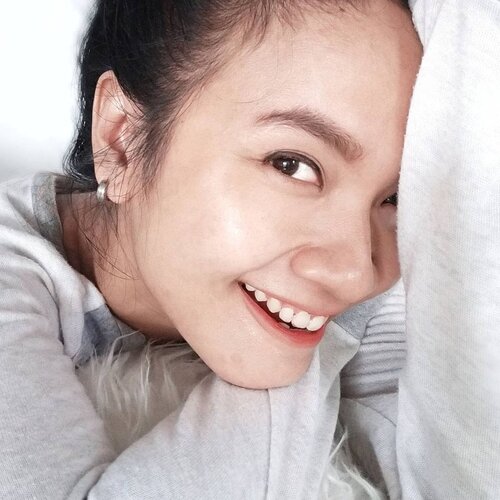 "Stay close to the people who feel like sunshine" nah,Memasuki weekend ... Ayo kita niatkan jadi si sunshine besok pagi ya 🥰
#clozetteid

+ View more details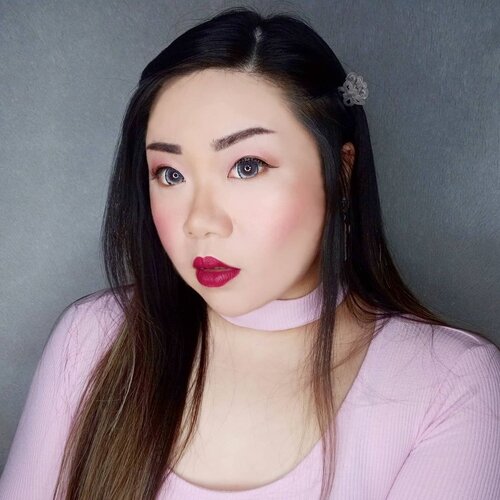 Just clearing my gallery (so.. many.. selfies...) and found some that feels like a shame not to post because i liked the makeup haha - so imma post some and then delete from Gallery to make room for new pics!!!Anyway weekend is looming again and February is almost over! So far i feel like things are getting much better, hopefully it'll continue picking up! I'm excited for the weekend for once in a long time because i actually have a plan on Sunday 🙈🤣.
#makeuplook
#BeauteFemmeCommunity
#SbyBeautyBlogger
#clozetteid
#startwithSBN
#socobeautynetwork
+ View more details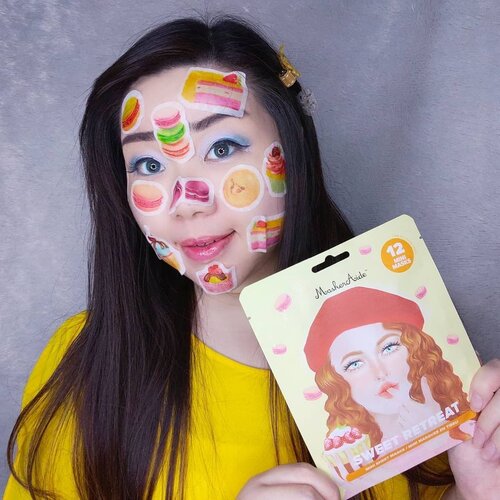 I honestly have mixed feelings about this mask set from @maskeraidebeauty - But let's start with the positives (because there are a lot of them!) :+ It's ridiculously cute!+ The concept is fun and it makes doing your mask fun, which is helping in my case because i don't particularly enjoy the hassle of applying facial mask 🤣!+ It has a sweet, tantalizing scent. I don't usually like strong scents when it comes to my skin care (esp if it smells like flower/baked goods/artificial fruit) but this one is so mouth wateringly sweet i forget to feel weird about it (but it has no negative side effect so no worries for me).+ It has thin sheet pieces and the serum is watery so the serum delivers fast to my skin and application time is shorter than regular, super wet, slimy sheet masks.+ It really works to make my skin hydrated without the overbearingly sticky and greasy effect most Korean sheet mask seems to give me.In the meantime i am concerned about :- How the sheet pieces are so thin yet there are a truckload of the watery serum left in the package, the amount of the serum (and it's really really thin and watery too, almost like water so you can totally spill it all over if you're not careful) left is really overwhelming and even though i use it all over my body+husband's i can't help to think most people would probably dump it? Seems like such a waste for me.- Since the sheets are so thin and in smaller pieces, they don't hold all that much serum (hence the leftover), i worry about how effective the mask set would be for drier skin that needs more hydration, they might not get the full potential of the mask because of the concept.However, it is still a great product that i will definitely use again, it's so much fun and you can even take selfies with them (as you can see, i got a bit carried away 🤣🤣🤣) so if you're interested you can get them at my Charis Shop (Mgirl83) for a special price or type
https://bit.ly/sweetretreatsMindy83To
directly go to the product's page 😉.
#SweetRetreatSET
#maskeraide
#CHARIS
#hicharis
#reviewwithMindy
#beautefemmecommunity
#koreancosmetics
#clozetteid
#sbybeautyblogger
#koreanskincare
@hicharis_official @charis_celeb
+ View more details

loading ...
Back To Top