loading...
Search
5,440 RESULTS FOR FEELINGS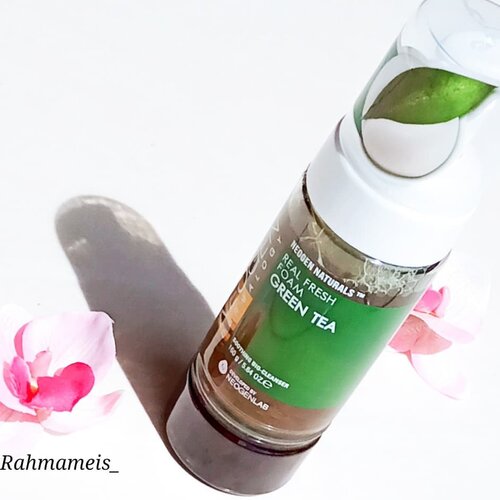 #reviews
🌱NEOGEN "Green Tea Real Fresh Foam Cleanser"🌱
.
.
.
This unique foam cleanser should be tried for oily, combination or acne-prone skin. The starting ingredient in this cleanser is fermented green tea extract, which brightens, soothes and moisturizes the skin. This gentle foam effectively removes impurities such as sweat and dirt from the skin without removing your skin's natural oils. Light and moisturizing, this is a water-based cleanser that is perfect for use in your double cleaning routine. The pH of this product is 8.
.
.
. 🌱TEXTURE AND SCENT: In terms of texture I was surprised when I first started using it, because from the outside the bottle appeared to be liquid and there were extra greentea leaves under the bottle. Really interesting. And when pumped to freeze its contents comes out a very soft white foam. 😂😂 Waow
Daro in terms of fragrance such as the fragrance of tea leaves that have spent the night, fresh. I like 😍
.
.
.
🌱PACKINGAN: In terms of packing this mask is stored in a 160 ml plastic bottle which I think is big for a facewash. But it is not travel friendly because it requires quite a lot of space to be taken away
.
.
. 🌱 HOW TO USE:
I used to use fresh foam at this time washing my face, morning and night. Or as the second stage of the double cleansing routine, after the oil cleanser. I use 1 to 2 pumps per face wash
.
.
.
🍁Review: After I use this facial cleanser for several weeks. Neogen Real fresh foam greentea does not make the skin feel traction after wearing this because it is with soft foam. And what I like about this facial cleanser is that it doesn't contain any alcohol, so it's safe for all skin types, especially sensitive skin. Because it contains a natural mixture of cranberries, green tea, fermented rice, and blueberry extract which helps moisturize and brighten the skin.
After washing my face, it's clean and soft 😍 makes my zits dry quickly. Looks like I love this foam
.
.
.
.
🖍️ Attention: The above review is based on my experience, and the results depend on each of your skin
.
.
.
How about you? Attracted to
try it ???
.
.
.
🌟 Rate: 4.5 / 5
.
.
.
🔖🔖🔖 Buy at @altheakorea
+ View more details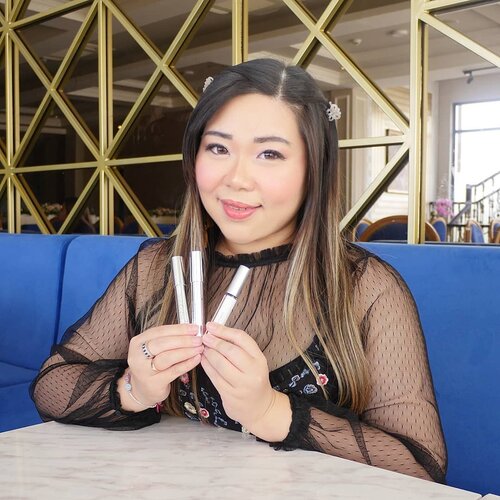 I have been enjoying using these products from @indoganic_official
So much lately, have you heard of this clean beauty (practical, simple and clean)concepted brand before? It's already BPOM and organic certified - all of the composition in their products are chosen carefully to make sure they are toxin-free.. First product that i tried is their Brow & Lash Serum that can be used on both your eyebrows and lashes. It has benefits to lengthen and volumized, stimulate growth, strengthen and make them healthier. I've use it for about 10 days on my lashes (because my eyebrows are very thick already) and my originally very thin and sparse eyelashes become thicker, darker and more volumized (swipe to see the progress)! I also enjoy using their Lip & Cheek Crayon that has very creamy and soft texture. Made with botanicals natural composition like Jojoba oil, Vegetable Squalene and Shea Butter that's very moisturizing as well as Raspberry Seed Extract and Grapefruit Oil. Like its name suggested, it can be worn on both the lips and cheeks. I love wearing these for everyday use as they are very soft and comfortable, and non drying even after being used the whole day.
The Lip & Cheek Crayon is available in 2 shades that are suitable for everyday use, swipe to see lip swatches. I love using the Natural Nude everyday because it can make my face more polished even when i wear no makeup while the Rosy Red is super pretty for days when i want to look very made up without wearing too much makeup.
The texture of the Lip & Cheek Crayon is so creamy that it feels more like a pigmented tinted lip balm for me. If you are someone who always wanted to try red lips but get intimidated by the boldness, i strongly recommend trying Rosy Red as the pigmentation can be controlled by using it lightly so the shade would still be beautifully red without being too bold but you can always amp the strength by applying more.
Thank you so much @indoganic_official
And @jakartabeautyblogger for the chance to try out these awesome products 😘
#indoganic
#indoganicbeauty
#indoganiccleanbeauty
#indoganicofficial
#JakartaBeautyBlogger
#JakartaBeautyBloggerFeatIndoganic
#clozetteid
#review
+ View more details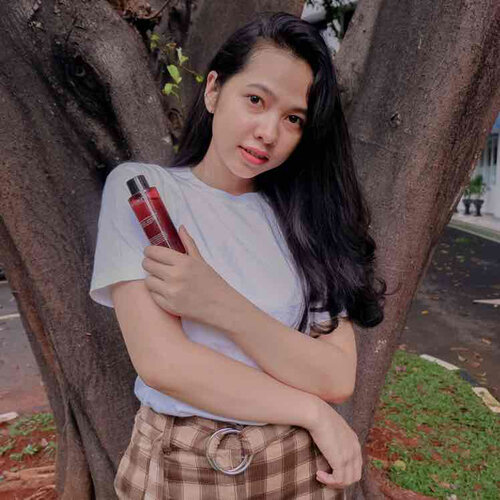 Best exfoliating toner by Avoskin. It contains AHA BHA PHA. Super duper lightweight texture, just like water. I use it just 2-3x in a week. My skin feels much smoother and brighter.
+ View more details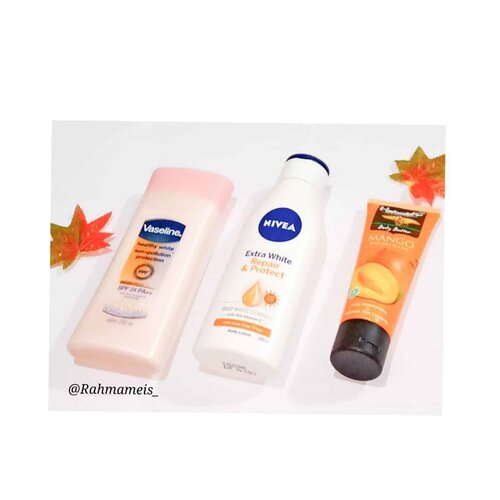 + View more details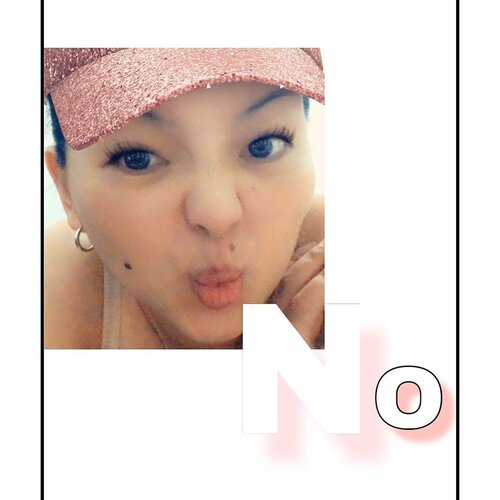 + View more details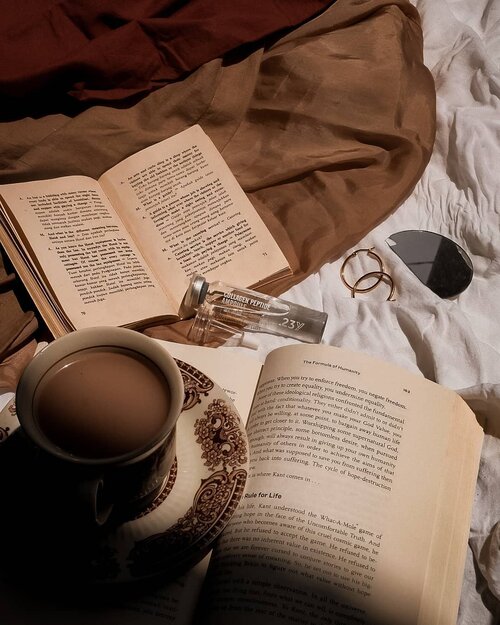 I've been on this product for 2 weeks now. Amazing how it works with my facial pigmentation and sunspots. I've noticed my sun spots have immensely disappeared and my skin is a lot more clear and softer.The results were visible after one use, and have continued to improve with each use. I use morning and night. The bottle is small, probably about a months worth when used 2x daily, but the price is right and the quality is impressive. There is no scent, and it absorbs quickly without feeling heavy. To be totally clear, I do use it with a moisturizer and as part of a skin care routine. Highly recommended! Get yours now by simply tap direct link in my bio😍✨ @charis_celeb @hicharis_official
#charisceleb
#charis
#hicharis
#peptideampoule
#clozetteid
+ View more details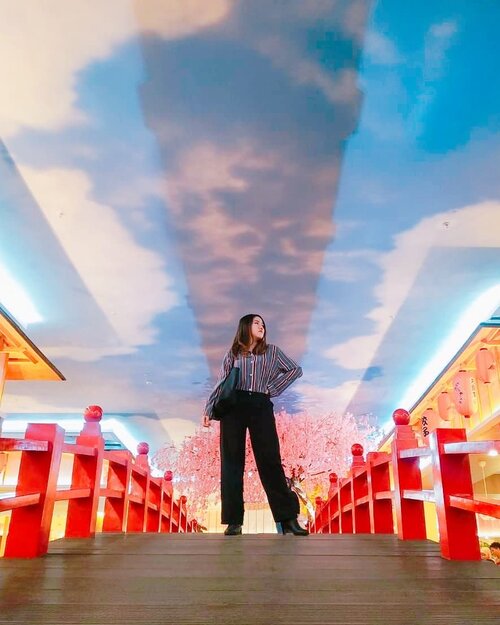 + View more details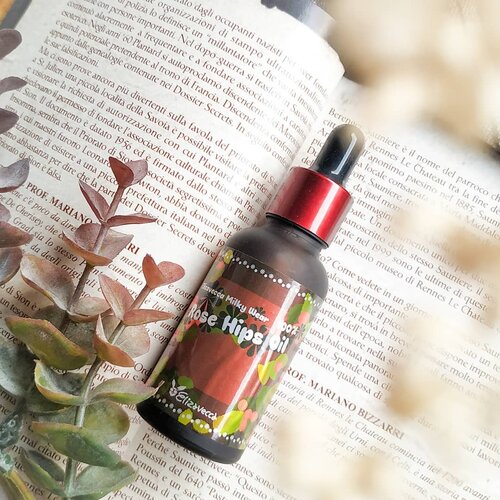 Elizavecca Milky Wear 100% Rosehip Oil
.
This is the first oil that I dare try to apply it on my face. I have read about how good rosehip oil is, some people said it works like magic for the skin. .
First, I'd like to highlights what are the benefits of rosehip oil as stated at littlediy.com
❤ Fades Wrinkles : It help stimulate collagen production & slows down aging.
❤ Fights Acne : The oil's acid content helps prevent blackheads & whiteheads.
❤ Evens Skin Tone : Using it at night to fade scars, spots & pigmentation.
❤ Fade Stretch marks : Massage oil into your stretch marks to help repair the damage skin.
❤ Hair Growth : Helps repair the damaged hair & promots healthy hair growth.
.
The oil housed in frosted amber glass dropper bottle. I think this is the old packaging, because they already have the new packaging with their cute piggy illustration on it.
.
Since it's 100% rosehip oil & there's no artificial fragrance added, so it's smell slightly musty.
.
It has clear & liquid texture, feels abrasive and greasy, so I chose to mix it with my moisturizer before applying it onto my face to reduce its uncomfortable greasy feeling and unpleasant scent.
.
This oil works pretty well for my seasonal dry patches. I frequently have dry patches due to weather changes or when my skin got bad reactions of a new products. By using this oil, I can see that my dry patches are slowly disappearing and my skin has become more moisturized.
.
I plan to use it for my thighs stretch marks. My weight increased dramatically, around 11 kg, so stretch marks appeared on my thighs. I will share how the results later...
.
This product was provided by
#elizavecca
in exchange for honest review.
.
.
#rosehipoil
#elizaveccarosehipoil
#clozetteID
#bloggirlsid
#kbbvmember
#beauty
#beautyblogger
#beautyreview
#beautycommunity
#skincare
#skincarereview
#skincarecommunity
#skincareroutine
#skincarediary
#skincarelover
#kbeauty
#koreanbeauty
#kskincare
#koreanskincare
#koreanmask
#koreansheetmask
#glowingskin
#glowskin
#acneproneskin
#antiacne
#acne
#sensitiveskin
#acnetreatment

+ View more details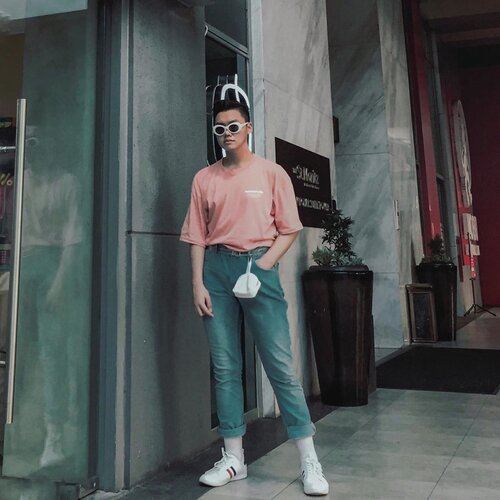 + View more details

loading ...
Back To Top