loading...
Search
5,580 RESULTS FOR FEELINGS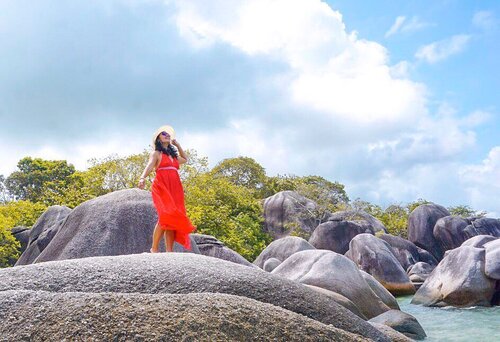 Have you missed the beach already? It would be a lie if I said this
#covid
doesn't affect my mentality. Sometimes I get overwhelmed by the news and media, not to mention the rage rambling here and there.
.
So, a few while ago I decided to step back. During
#StayAtHome
I am finding solace in my family, getting the calmness in their presence.
.
I choose to be happy just like in this picture taken last February. Looking at it, my hearts skips a little, how we never know that things can change drastically.
.
I choose to limit what I read and focus only to things I can control like my feelings, how I respond to everything else outside and be in the presence. That way, I am more relax and my mind doesn't wander around thus I can be more productive.
.
Sending lots of love to all of you, just in case you need it... We all are in this one, let's we pray there'll be light at the end of this tunnel. 🙏🏼
.
📸 : @virustraveling
+ View more details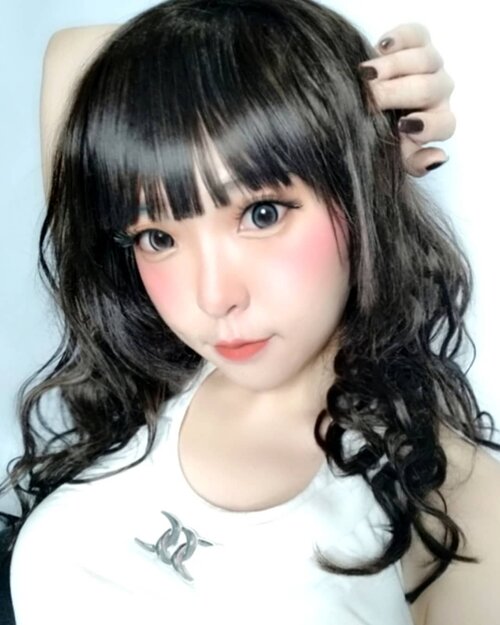 I miss becoming one with mother nature 😢 eventhough i was born as an introvert and don't like crowded place - But i really want to go out, connect my body and soul with nature 🤢
.
Akhir-akhir ini juga ga sehat banget, makan dosa mulu gue ☹ biasanya ga pernah snacking, ini makin demen yg manis2, ngemilin krupuk sama nelen kumplungnya
#eh.
Yah, meskipun ga banyak, ngicip2 doang ga berani makan lebih dari seperempat bungkus karena bakalan langsung feeling guilty berhari-hari!
.
Makan nasi sih jarang, gantinya makan tahu rebus emang daridulu. Biasanya setiap hari harus makan tomat, sayur, buah. Tapi akhir-akhir ini makan dosa dan makin ngerasa dosa sampe merasa makin insecure sama berat badan:( .
Semua orang bilang : 'enjoy your life', tapi Yuki suka ga pede banget kalo didepan kamera, di panggung, atau ketemu orang, suka ngerasa minder kalau makin membulat :(ntar kamera isinya pipi semua) dan waktu kecil sering jadi korban uwel-uwelan, jadi sedikit trauma euy 🤕 makanya foto jaman kecil Yuki isinya muka cemberut atau hampir nangis semua, dan orang2 yg foto bareng malah ekspresi ketawa 😒
.
Kalau boleh minta 1 permintaan, pengen bisa makan banyak tapi nggak weight gain :( Cita-cita kurus tapi akhir2 ini nggak follow the rules 😞
.
.
.
#JapaneseBeauty
#makeup
#kawaii
#beauty
#makeup
#IndonesianBlogger
#clozetteid
#モデル  #メイク  #ヘアアレンジ  #オシャレ  #メイク
#cute
#JapaneseMakeup
#beauty
#ファッション   #ガール #かわいい
#beautiful
#BeautyInfluencer
#BeautyBloggerIndonesia
#BeautyBlogger
+ View more details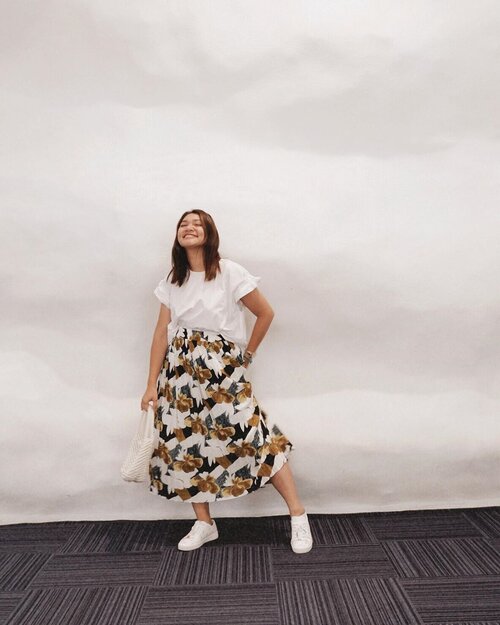 This our third week at home and it can be quite stressing and monoton.
But there is always a thing that made myself tingling with happiness just doing at home such as;
~ Using my favorite mask (skincare. not the medical one 🤣)
~ Read a good book & magazine
~ dressing up
-
What the thing that makes you happy even when you feeling down? let's share below 👇🏻so each of us can try it too :)
#dirumahaja
#stayathome
#selfquarantine
#clozetteid
#tezzaapp

+ View more details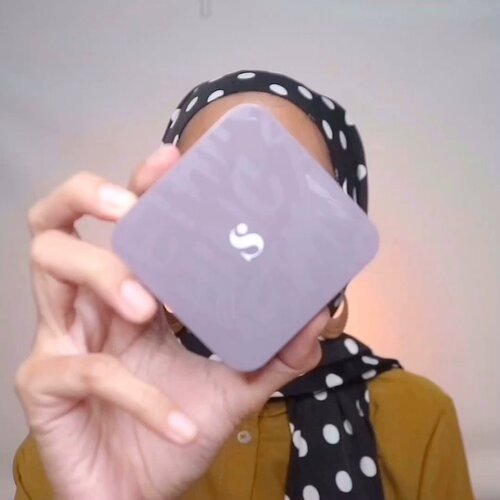 + View more details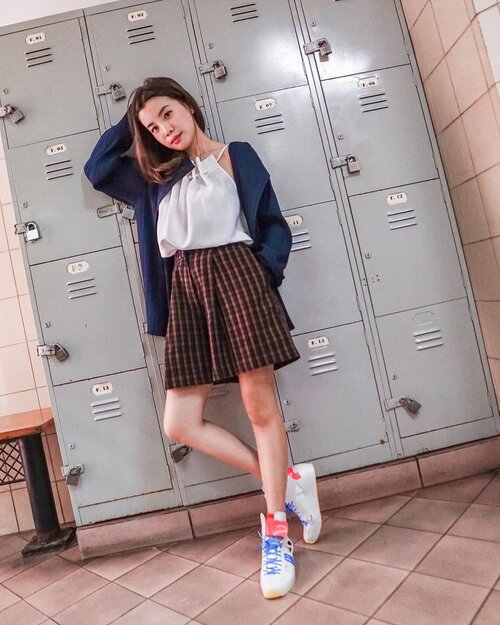 + View more details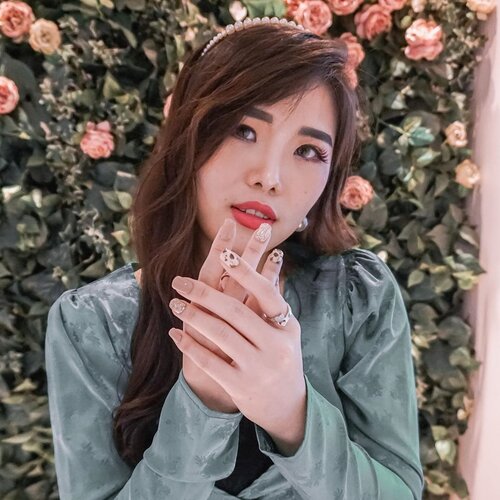 Therapeutic activity to do at home by doing your own manicure with @dashingdiva_official 's tools. This MAGIC PRESS ON GEL NAILS can transform your nails in less than 10 minutes!
💕 30 tips comes in 12 sizes.
💕 easily applied.
💕 stay for around 5 days.
💕 light-weight.
Feeling like it? You can find it easily at @littlegangnamid @littlemyeongdongshop for more affordable prices. Follow the super easy tutorial on my IG story or head to my full review on the blog. Link is on bio 😉.
.
.
Have I told you that this brand is sooo hyped in Korea? ☺️.
#manicure
#beautyreview
#stayhome
#collaboratewithcflo
#ClozetteID

+ View more details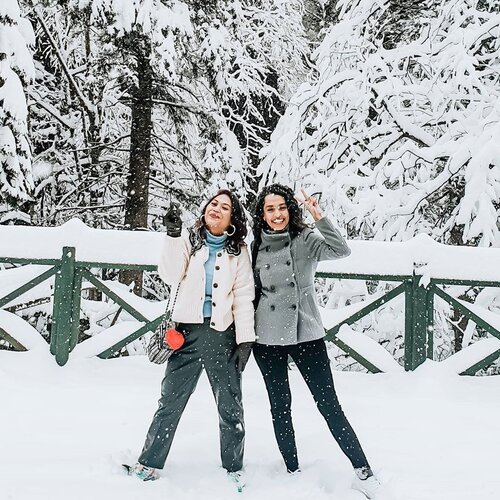 Double trouble travel buddy. Our last trip its so fenomenal!!! Its once a lifetime adventure..i didnt know what was gonna happen if i was not with her. Its like the craziest, funniest and stressfull trip ever...and roller coaster feelings but we stil enjoyed our holiday by taking pictures and shopping 🤣🤣🤣🤣🤣
.
From the flight cancellation, screaming on Arabic men (i think around 7 men around us?), turn over destination, sleeping in airport, wrong airport place, looking ticket for home, 6 people only on plane with 400 capacities passenger, long transit hours... but we handle it with good chemistry *i think*.. relax and keep on shopping hahahahaha... but thank god, we stil meet good people around us....Cant wait to have another adventure with you again.. @shafiraumm. But this time is more HOLIDAY MODE
.
#clozetteid
#travelbuddy
#girlpower
#girltraveler
#traveljournal
#bestvacations
#bestfriendgoals
#traveltheworld
+ View more details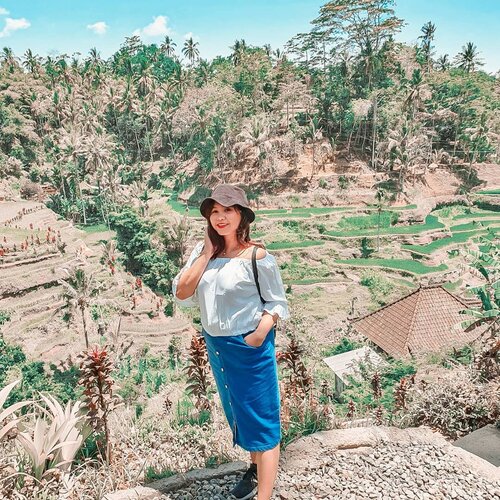 + View more details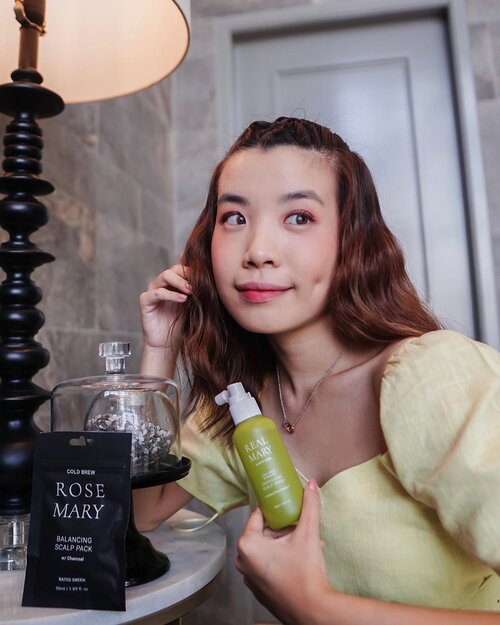 Introducing @Rated_Green, the 1st and No. 1 Organic Hair Rescue from Korea. Utilizing Cold Pressed and Cold Brew technology to naturally preserve rich nutrients, to provide the most effective formula from Organic SheaButter/Rosemary with high quality of freshness for your hair. Energizing Scalp Spray instantly refreshed your scalp hair with: 94% Natural ingredients with Cold-brew rosemary. It's great for strengthening hair roots, soothing, nourishing, and refreshing the scalp. It also gives off a quick result free from limp hair, and odor. All their products are No SLS, No Paraben, No irritation & Dermatology tested. Not only Energizing Scalp Spray, they also have other hair products like Cold Brew Rosemary Fortifying Scalp Pack etc. it's definitely not just another hair product!! Once you use it you'll feel the freshness! All
#RatedGreen
is now available at @sociolla....
#beauty
#haircare
#style
#collabwithstevie
#exploretocreate

+ View more details

loading ...
Back To Top