loading...
Search
10,519 RESULTS FOR GOODNESS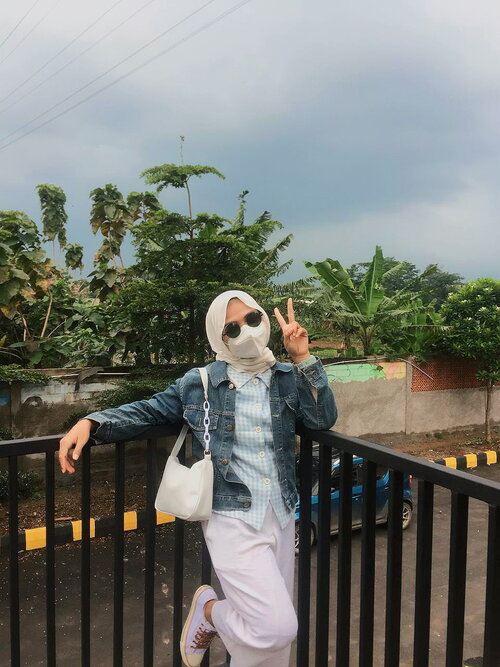 Too good to good bye.
+ View more details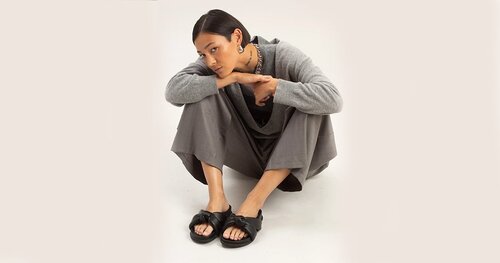 Shop the eight biggest sandal trends for spring/summer 2021 — from casual hiking sandals to strappy, wrap-up styles that will put you in the mood for sun.
Simak juga artikel menarik lainnya di Article Section pada Clozette App.

+ View more details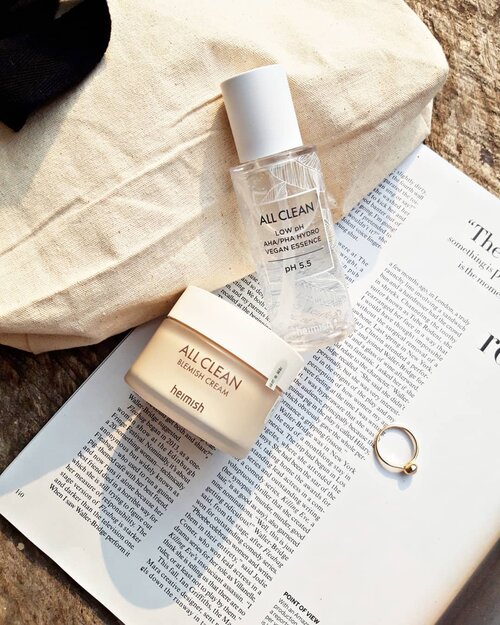 |Hemish All Clean Set Vol.2|💡Heimish Low pH AHA/PHA Hydro Vegan EssenceExfoliating Care & Moisture Essence for smooth skin texture.Beberapa key ingredients yang terdapat dalam essence ini, yaitu Moringa Seed Oil dan Plant Extracts yang tidak terlalu banyak seperti tonernya. Untuk exfo agents nya ada Citric Acid dan PHA (gluconolactone). Essence ini juga mengandung Ceramide dan Tocopherol.___Packaging masih mirip dengan toner, namun essence ini dilengkapi airless pump. Kemasannya 50 ml saja. Teksturnya water-gel seperti Korean essence lainnya. Memiliki warna bening, mudah diratakan, no scent, dan ringan. Perpaduan antara toner dan essence ini seperti saling melengkapi, kulit langsung terasa terhidrasi dengan baik. Efek eksfoliasi dari kedua produk juga gentle sehingga menurutku aman digunakan setiap hari. It leaves my skin feel fresh, plump, and well hydrated. I can say its a good essence for every skin type!💡Heimish All Clean Blemish CreamA vitamin cream! Produk ini diklaim sebagai brightening dan anti-wrinkle cream. Krim ini mengandung Kakadu Plum Extract sebanyak 50%. Kakadu Plum merupakan sumber Vitamin C yang kuat (plant-based). Memberikan proteksi antioksidan & brighten skin complexion.Selain Kakadu, krim ini juga mengandung Niacinamide, Meadowfoam Seed Oil, Ethyl Ascorbic Acid, Tranexamic Acid dan fragrance di urutan paling akhir.____Teksturnya rich dan lebih ke emmolient-occlusive karena memang bukan water based. Bagi pemilik kulit kering bakal suka sama ini, sementara buat yang jenis kulitnya oily seperti aku mungkin bakal terlalu berat.Aromanya terasa sedikit fruity menurutku. Karena teksturnya yang rich, aku lebih suka pakai ini buat pelembab malam. It does a great job for moisturising and also lock up all the skincare routine. It leaves my skin a little bit shiny and after a while, this cream absorbs well.〰️@stylekorean_global @heimish_cosmetic
#TheGlowGang
+ View more details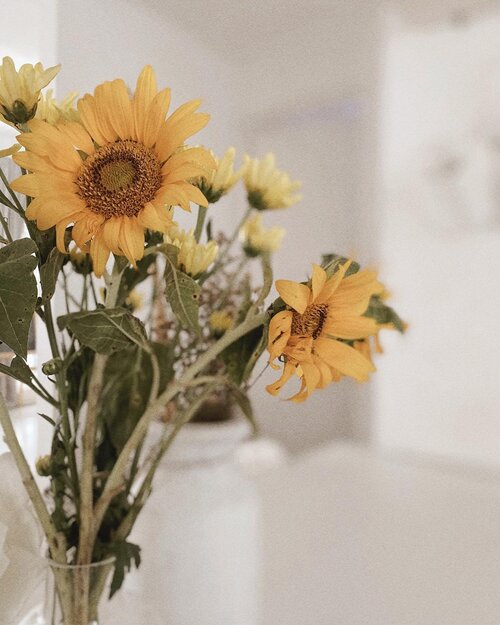 Good morning ☀️🌻-Last night I decided to take a pause, sleep earlier, write journal (again) and sipping tea while read a book. I get a better sleep indeed, eventho not having a deep sleep like usual (check my sleep well story if you must lol). And now I feel a bit refresh. At least.How are you today? -
#ClozetteID

+ View more details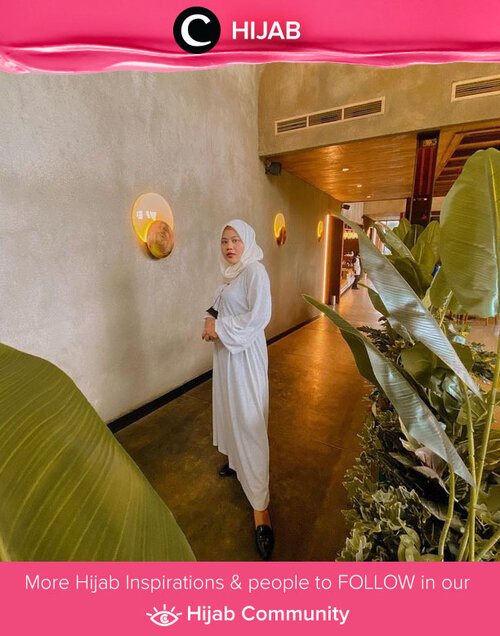 White on white is always a good idea for your Raya outfit. Image shared by Clozette Ambassador @vannysariz. Simak inspirasi gaya Hijab dari para Clozetters hari ini di Hijab Community. Yuk, share juga gaya hijab andalan kamu.

+ View more details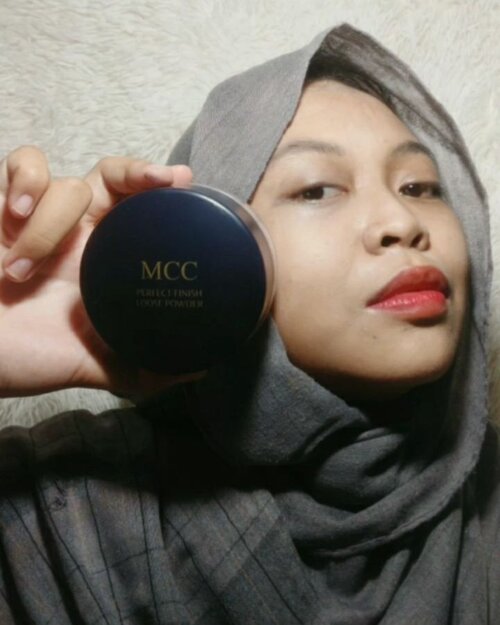 🎁GIVEAWAY ALERT🎁UwU~ I'm so happy, dibolehin membagikan 1
#SuperLightSuperBIG
MCC K-Loose Powder "KHUSUS teman² FOLLOWERS Laksmipaopao.B'coz here my lovely Korean loose powder yg sangat memperhatikan kualitas, teksturnya yg soft, light & sebum control powder.*Beauty hack info, cocok untuk bikin tampilan Matte after make up use.How to join? ✨Wajib Follow @Laksmipaopao @kallala.official & @mcc.indonesia.official✨Comment "Mau ✋" sebanyak²nya.✨Aktif like, comment & share di 5 postingan terakhir.Periode giveaway 24-27 April 2021 & pemenangnya will be announced on 29 April 2021.Gampang kan? Let's join & Good luck sweety!!!
#KLoosePowder
#StayLongStayConfident
#MCCLoosePowder
#clozetteidpotw
#ClozetteID

+ View more details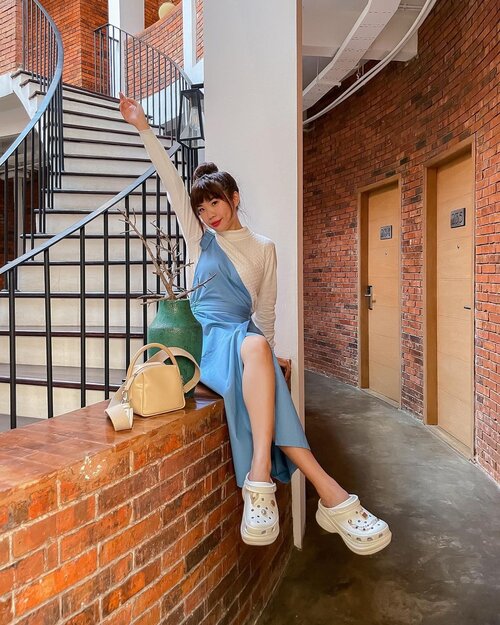 + View more details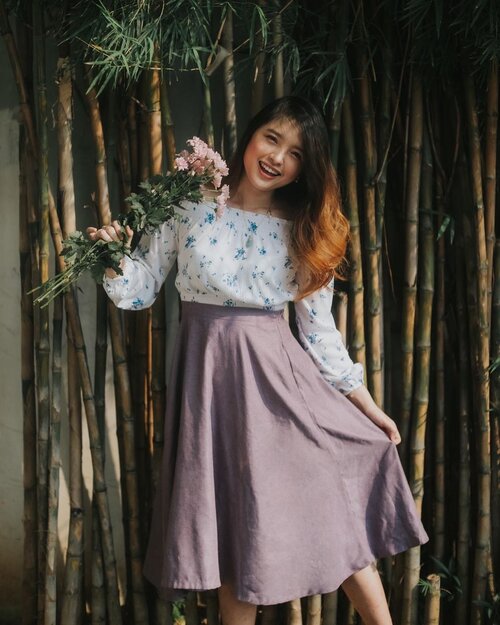 23 Apr, 2021
Dulu, aku ga akan bisa foto kayak gini.
Feel insecure about my body, I doubt myself, overthinking and didn't have any confidence at all. I used to think about what people's gonna say / think about me. Am I good enough ?
But when I realize how toxic it is, I start to accept myself and got my confidence back. It's not easy tho, I've come a long way.
But, I feels happier, and now I can took a picture like this !
-
Everything needs time, even flower needs time to bloom.
So, just believe that we can bloom.
And now, maybe it's our time to bloom
#BloomingSoon
#Clozette
#ClozetteID
#Azloe
#Flower
#ootd
#womenpotrait
#ootdid
#outfitoftheday
+ View more details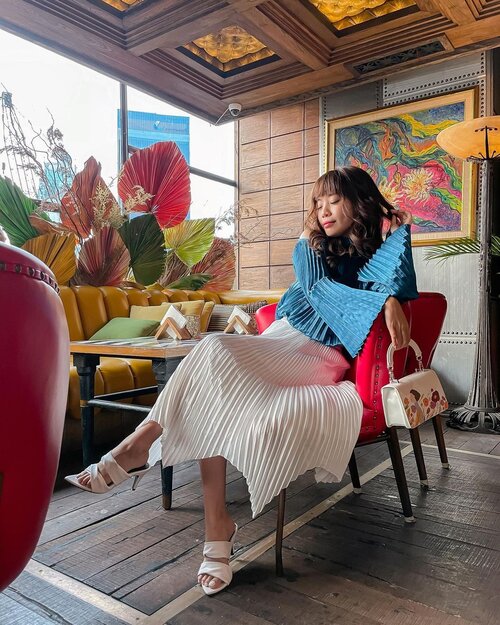 Buenos días ☀️ Just had a wonderful feast last night at @casparjakarta !! Treasuring memories at this not so "hidden gem" at the heart of
#Jakarta
🍃🍹🥘.
.
.
-
Check out their latest Iftar specials too 🥰 (slide two) everything smell so good and taste even better. Never been a great fan of heavy spiced food but these Spanish Mediterranean cuisine are so unique and tasty 😋 This is my second visit and I could say the food quality and taste has improved so much to my liking♥️ .
Iftar Menu consist of:
🍃Starter (seasonal fruits)
🍃Mezze Platter
🍃Main course options
- Shawarma Spiced Chicken with Basmati Rice Pilaf and Rayta.
- Sautéed Mediterranean Seafood with Basmati Rice Pilaf.
- Beef Tagine with Couscous .
🍃Dessert Leche Con Gallelas
🍃Beverage options
- Wan Abut
- Virgin Sangria
- Nona Punch
.
.
.
For more info and rsvp kindly check them out 🥳 @casparjakarta , cause they're limiting their capacity and due to the Ramadhan Iftar season it's getting a bit pack. So if you want to try it, better make your rsvp before your visit.
.
.
.
#stevieculinaryjournal
#whatiwore
#exploretocreate
#style
#yummy
#iftar
#casparjakarta
#goodtime
#explorejakarta
#clozetteid
#ootd

+ View more details

loading ...
Back To Top