loading...
Search
9,569 RESULTS FOR GOODNESS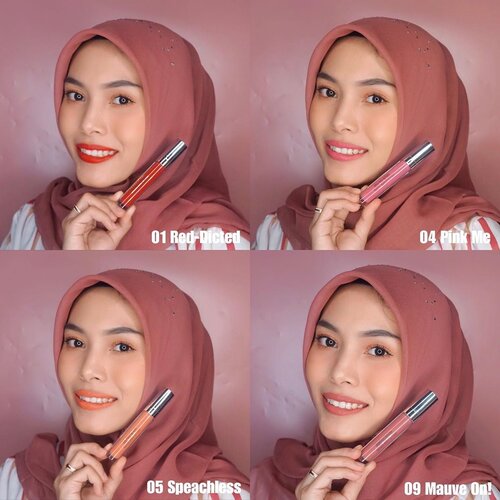 [ONE SHADE IS NEVER ENOUGH!] Anyway di fotoku kali ini, aku lagi pakai Wardah Exclusive Matte Lip Cream : 01 Red-Dicted, 04 Pink Me, 05 Speachless, dan 09 Mauve On. - Biasanya aku pakai RED no. 01 itu utk ke pesta gitu,- PINK no. 04 aku pakai utk ke wedding event,- Nah yg PEACH no. 05 aku pakai kalau lagi event-event tertentu,- MAUVE NUDE no. 09 is my fav! Setiap hari aku pakai ini.Yuk buat
#OneShadeIsNeverEnough
versi kalian & menangkan FREE VOUCHER LAZADA 100k masing2 utk 3 orang pemenang. Caranya gampang bgt : - Foto & Post
#OneShadeIsNeverEnough
di IG Feed (Collage 4 foto & harus pakai 4 shades Wardah Exclusive Matte Lip Cream yg berbeda.- Follow Instagram @wardahbeauty, @maryahulpah, dan like post ini- Tag @wardahbeauty dan hashtag
#BecauseColorsMatter
#OneShadeIsNeverEnough-
Kalau sudah upload jgn lupa utk comment "done" di foto ini & tag 2 temen kalian!- Periode challenge: 18 Feb - 1 Maret 2020Good luck! 💙@wardahbeauty
#BecauseColorsMatter
#OneShadeIsNeverEnough

+ View more details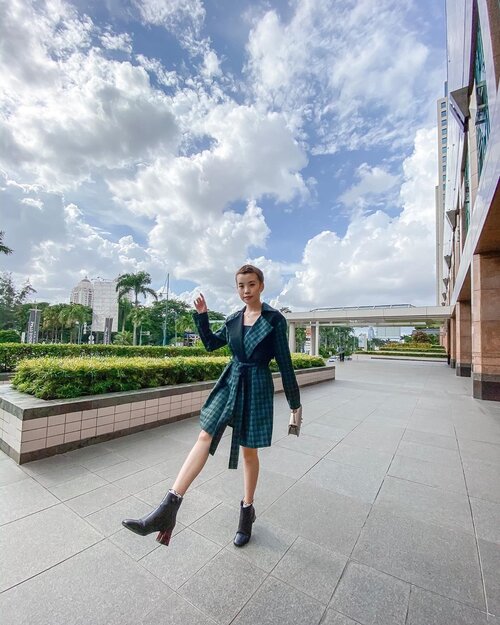 Trying to challenge myself to expand and elevate above all the misery and disheartening events & news happening globally. My prayers go to everyone being directly or indirectly affected by these mishaps. Since the beginning of the year, it has been like a never ending surprise which brings uncertainty, fear and tears to the eyes of many, starting from war, flood, bush fires, global epidemic 🦠, economic crisis, etc. Above all let's rise, have faith and continue to do our best! Don't be shaken by fear but let's change our perspective and see the goodness in every tiny bits in every day. Cause what we have left is hope and instead of dwelling in sadness and uncertainties, let's craft our own happiness by enjoying the beauty around us just like that beautiful glimpse of blue sky behind me! P.s. that was
#unedited
the sky was that beautiful a few days back ❤️ so glad iPhone camera managed to capture it.
.
.
.
.
.
.
#shotoniphone
#style
#whatiwore
#steviewears
#clozetteid
#ootd
#fashion
#label8store
#love
#exploretocreate
#collabwithstevie

+ View more details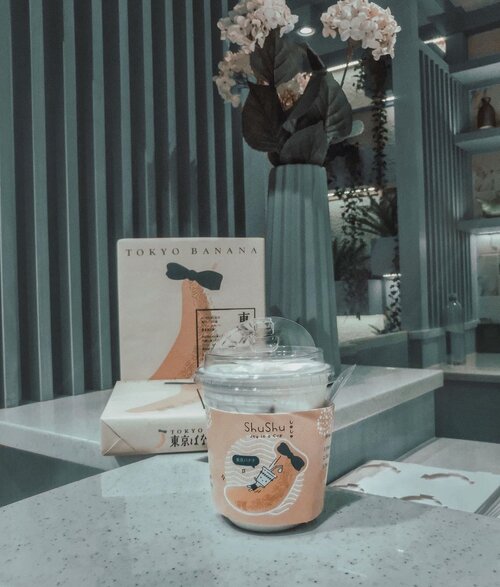 + View more details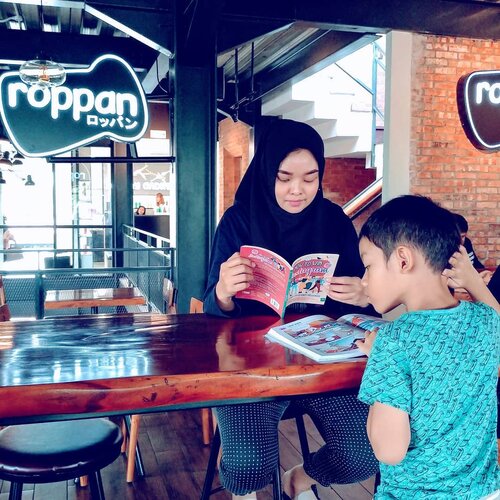 What d'you do on weekend usually?Kalau ditanya seperti itu, aku akan jawab READING A BOOK! Yes, karena weekend bagi aku itu waktunya relax dari segala aktivitas. Karena aku suka membaca buku, Narend juga suka membaca buku, jadi kegiatan ini rutin aku lakukan hampir setiap minggu. Jadi buku2 yang kami beli jadi terbaca deh 🙂Family Timenya dapet, hobbypun juga jadi tersalurkanNah, buku apa sih yang aku baca kali ini? Untuk bulan ini aku merekomendasikan ada 1 yang kudu banget dibaca, khususnya untuk kalian semua yang berkecimpung di dunia social media khususnya
#Instagram.Yaitu
𝗛𝗼𝘄 𝗧𝗼 𝗪𝗶𝗻 𝗜𝗻𝘀𝘁𝗮𝗴𝗿𝗮𝗺 by @stiletto_book and @rannyrainy Sudah jadi rahasia umum kan ya, banyak yang pakai socmed ini, karena medsos sekarang sudah bergeser jadi kebutuhan primer bagi generasi milenial ini. Ya makan gak makan rapopo, yang penting bisa update status 😁Kalau ketemu and kenalan sama orang baru yang ditanya bukan, nama facebooknya apa? Melainkan, ada Instagramnya gak? 😁 Hayo ngakuu.Tidak perlu dipungkiri juga banyak juga yg mencari nafkah dari social media ini, makanya sekarang org berbondong2 jadi influencers. Karena kelihatannya ya sangat mudah, tinggal posting foto aja, selesai.Eh tapi2 kok kalo aku posting likesnya sedikit ya? Engagementnya rendah? Padahal fotoku bagus, gak ada yang blur. Giliran si dia posting gituan doang, gak sesuai niche pulak, kok ER nya gede ya? Likesnya banyak ya? Apa yang salah ya? 😟 Followernya dia banyak, perasaan kemarin baru 2ribuan dah, kok minggu ini udah dua digit aje 12rebu? Beli followers kali ya?But hey, jadi good infleuncers tidak semudah itu malih! Ada norma2 dan kode etik yang harus dipatuhi.Baca buku aku jadi tau banyak rules2 tentang Instagram, algoritmanya gimana, trus harus gimana penempatan hashtagnya, dsb.Kalau kalian ada waktu, sempatkan deh baca buku ini 🙂Atau kalian udah ada yang punya atau baca buku ini? Komentar kalian bagaimana? 🙂
#ClozetteID
#instagrambooks
#bookstagram
#booklovers
+ View more details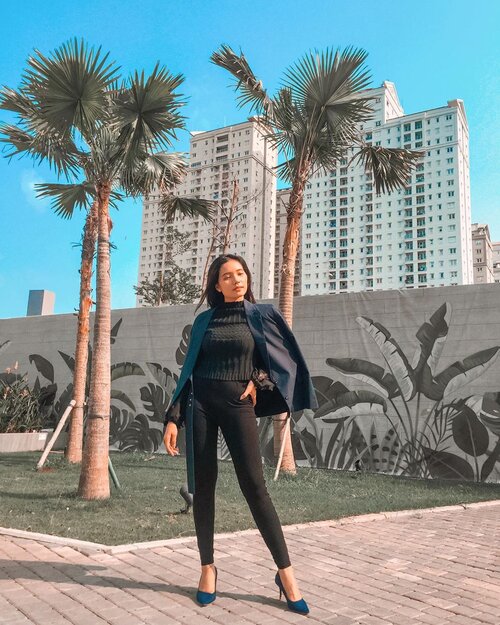 + View more details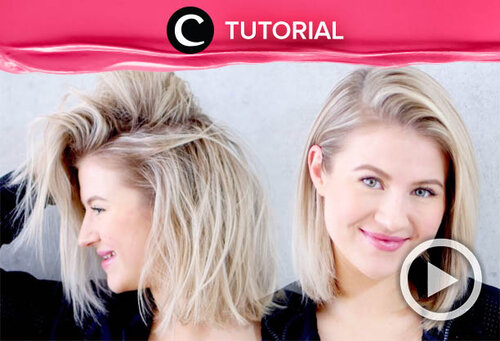 Say good bye to your oily greasy hair with this trick:
http://bit.ly/3bZQgzW
. Video ini di-share kembali oleh Clozetter @juliahadi. Lihat juga tutorial lainnya di Tutorial Section.

+ View more details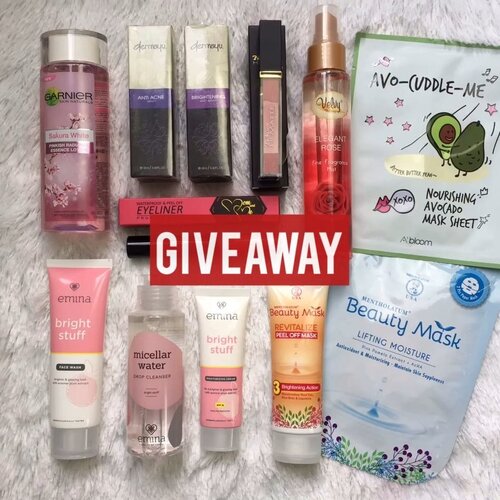 + View more details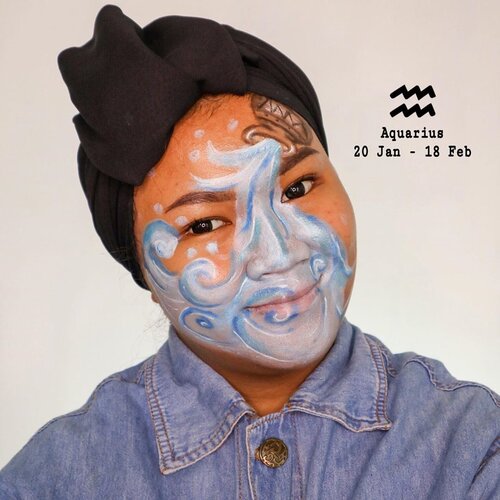 + View more details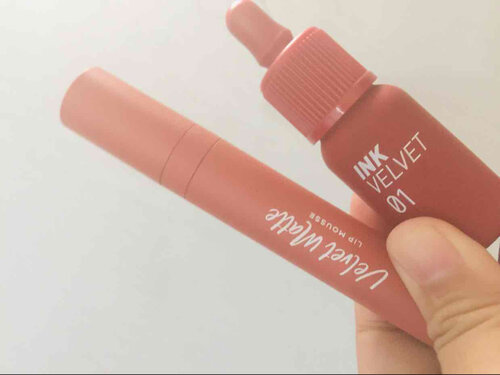 Suka banget 2 lipcream ini..
Di ombre cantik banget dibibir aku...
Peripera Ink velvet
#1
Good Brick
Wardah Colorfit Velvet Matte Lip Mousse
#8
Brown Creator

+ View more details

loading ...
Back To Top