loading...
Search
33 RESULTS FOR HYGGE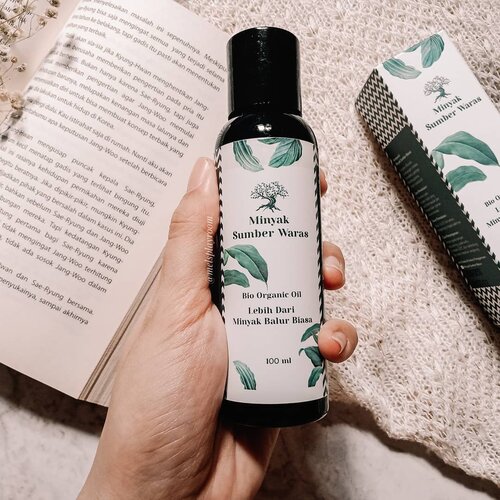 Jujur aja ya, penyakit harian emak2 tuh kalo nggak masuk angin ya pegal linu. Dan ini pun suka aku alamin. Gimana enggak. Anak2 masih batita dan ada yang bayi, mau ga mau harus sering digendong. Belum lagi nemenin yang besar main. Wah, sering banget aku minta suami untuk pijitin punggung, pinggang, dan betis. Soalnya lagi pandemi begini, aku pun nggak berani ke tempat pijat refleksi seperti dulu. Jadinya ya mintol suami deh.
Biasanya aku minta dipijit pakai body lotion karena nggak suka aroma minyak kayu putih dan minyak angin. Terus, belum lama ini aku nemu Minyak SW dari @sumberwarasoil yang aromanya nggak menyengat. Terus ternyata nggak cuma bisa untuk minyak balur, tapi juga bisa diuap dan diminum! Kok bisa?
Soalnya Minyak SW ini dibuar menggunakan 100% bahan organik dan memiliki kandungan probiotik. Proses produksinya dikerjakan oleh pabrik yang sudah mendapat sertifikasi halal MUI. Minyak SW ini juga sudah terdaftar di BPOM yah.
Selain bagus untuk menghilangkan pegal linu, khasiat Minyak SW juga bisa membantu menjaga imunitas tubuh, sertameringankan beberapa gejala penyakit lain seperti:
• nyeri sendi
• nyeri haid
• flu dan batuk
• masuk angin
• perut kembung
• gatal-gatal
Bagaimana pendapat saya tentang Minyak SW Sumber Waras ini? Selengkapnya ada di blog saya ya. Silakan mampir!
.
.
.
#minyakswsumberwaras
#sumberwaras
#minyaksumberwaras
#sumberwarasoil
#bodyoil
#minyakbalur
#bodycare
#shopeehaul
#demamshopeehaul
#handinframe
#skincarereview
#skincareflatlay
#slaytheflatlay
#flatlayoftheday
#flatlaytoday
#aesthetic
#aestheticallypleasing
#igskincare
#giveitatry
#trynewthings
#hygge
#slowlife
#massageoil
#minyakpijat
#minyakurut
#clozetteid
#idskincarecommunity
+ View more details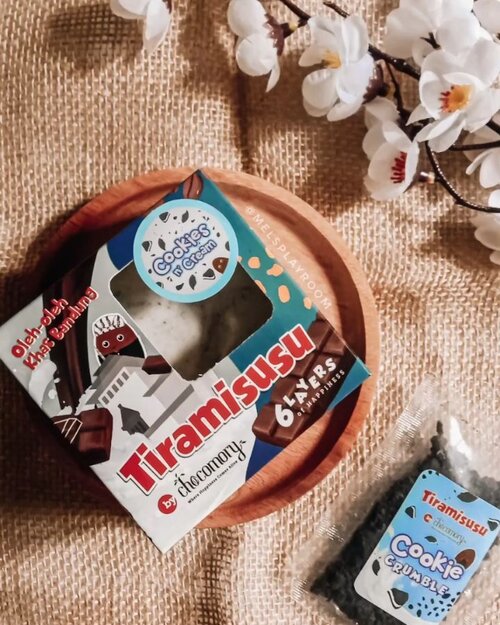 + View more details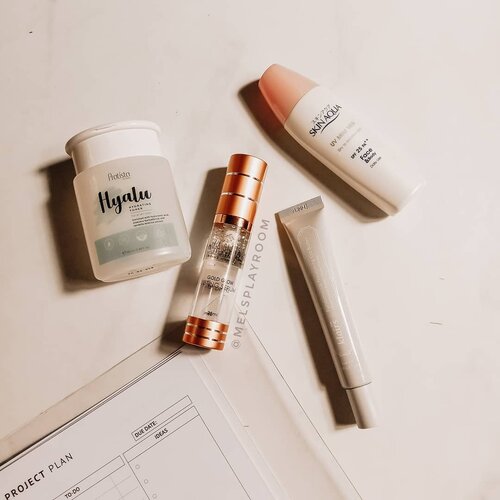 + View more details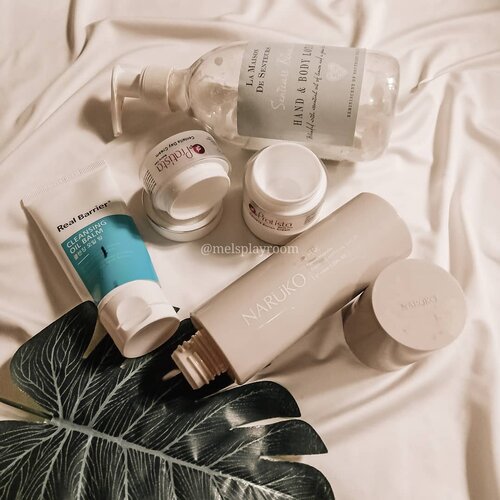 + View more details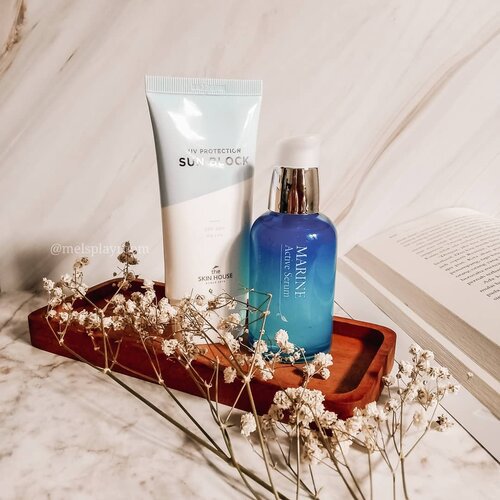 Today, I'd like to share you my first impression regarding 2 products from @theskinhouse_official. 💦 MARINE ACTIVE SERUMEnriched with mineral of sea water, this serum is claimed as a hydrating and moisturizing serum for dry skin type. When I applied this serum, I do feel the hydration is enough but the moisturizing seems a bit less. The texture is in gel type but quickly melted when it touch the skin temperature. Pretty easy to absorb without leaving any tacky or greasy feeling. However, my skin quite likes this serum and there is no negative effect after using this for 2 weeks approx.The packaging somehow reminds me to the other well know korean brands. But the skin house one's is more elegant since it comes in glass bottle.A little note that this product still contains alcohol in upper row of the list. The serum also has strong scent which gradually disappear after applied.🌞 UV PROTECTION SUN BLOCK SPF 50+ PA+++Another hybrid sunscreen in my stash. Contains micro particle of titanium dioxide and zinc oxide as its main protection. The texture comes in white cream and needs few minutes to blend well on the skin. Its texture is similar with the local brand one that I posted the review recently.It does leave a slight whitecast but disappear in later minutes. The sunscreen has no tacky or greasy feeling afterwards and adheres well under makeup after it fully blended.What I love is this sunscreen is already protect our skin from UVA and UVB rays. Suitable for those who spend most of the time in outdoor area. However, the texture feels slightly bit thick and it takes time to blend and absorb in my combi to dry skin
[email protected]
_official is also a sister brand of @xycos_official...
#sunscreen
#minimonday
#skincareflatlay
#skincareblogger
#skincaredaily
#koreansunscreen
#kskincare
#kbeautyblog
#skincarecommunity
#kbeauty
#kbeautyaddict
#igskincare
#igtopshelfie
#itgtopshelfie
#skincareflatlay
#skincarereview
#365inskincare
#takecareofyourskin
#skinfirst
#iloveskincare
#skinfluencer
#hygge
#slowlife
#beautefemmecommunity
#idskincarecommunity
#jakartabeautyblogger
#clozetteid
+ View more details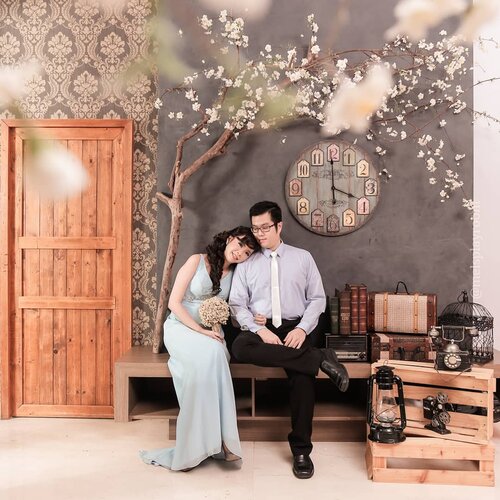 Sebenarnya saya sudah memulai jadi beauty blogger sejak sebelum menikah. Awalnya hanya sekadar hobi dengan dunia kecantikan. Tapi entah kenapa justru hobi ini berlangsung hingga tahunan dan sekarang malah menjadi pekerjaan saya di samping menjadi ibu rumah tangga.
Well, sebelum menikah juga saya sempat mengutarakan keinginan supaya nanti ketika sudah punya anak, saya tetap ingin bekerja dari rumah. Entah apa pekerjaannya nanti yang jelas bisa saya lakukan dari rumah, supaya bisa tetap sambil mengasuh anak-anak. Soalnya saya bukan tipe wanita yang bisa diam begitu saja dan hanya mengandalkan uang jajan suami. Lagupula berkaca dari pengalaman masa kecil dan juga tuntutan hidup zaman sekarang, punya 2 sumber penghasilan rasanya lebih baik.
Untungnya
#suamiapproved
dengan keinginan saya tersebut, asalkan saya tetap mengutamakan anak-anak. Jadilah sekarang ini saya berprofesi sebagai ibu rumah tangga merangkap blogger. Jujur saja nggak mudah menjalani 2 peran seperti ini karena saya harus menyesuaikan waktu kerja dengan jam tidur anak-anak. Belum lagi di tengah bekerja, anak terbangun sehingga harus menunda lagi. Yah, beginilah suka duka ibu bekerja walaupun bisa dilakukan dari rumah dan sepertinya masih akan terus berlangsung sampai anak-anak bisa makan-mandi mandiri.
Gimana dengan pengalaman moms saat harus meminta ijin suami? Share yuk.
.
.
.
#throwbackthursday
#preweddingphoto
#prewedding
#hygge
#slowlife
#zenbodysoap
#couplegoals
#familygoals
#aesthetic
#aestheticposts
#aesthetically
#aestheticallypleasing
#clozetteid
#dirumahaja
#stayathome
#coupleshoot
#couplephotography
#clozetteid
#fridayvibes
#fridayfaves
#fridayfunday
#fridaymood
+ View more details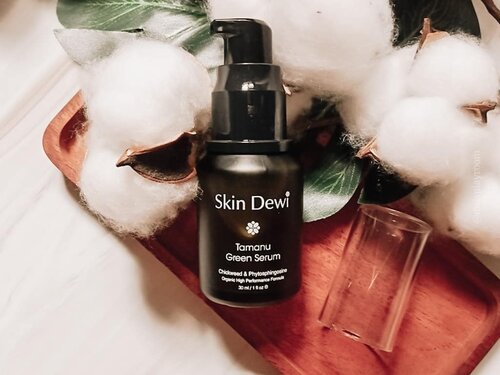 + View more details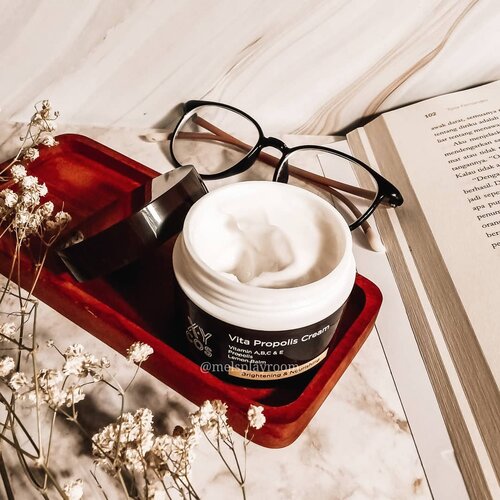 + View more details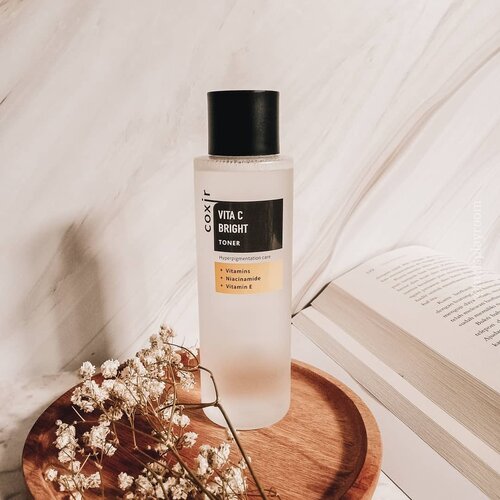 Introducing you a @coxir_official Vita C Bright Toner which contain some beneficial ingredients for brightening our skin. Niacinamide, Vitamin A, Vitamin E, and Vitamin C.
Though some studies stated that Vit C will nullify the efficacy if being used together with Niacinamide, but some cases stated that both ingredients are find. I will find more information regarding his matter.
A little note that this toner still contains alcohol and perfume that might sensitize your skin. However during using this toner within days, I could say that I'm convenient enough with this not so watery texture. The liquid absorbs quickly within 1 minute approx and hydrates my skin enough. Just like Korean toner typical. It also has subtle scent which I quite enjoy.
I haven't seen any significant result since I only use this just in days. Actually, I usually not put a high expectation in toner except for its hydration before continuing to the next step. For me the most important step to be able seeing a significant result is the serum step.
How about you?
Anyway, I love the packaging design that comes in transparent bottle with frosty look. Making this bottle looks so pretty, sleek, and elegant too.
Fyi, Coxir is a sister brand of @xycos_official and they are hold on a cruelty free product.
.
.
#skincareblogger
#skincaredaily
#facetoner
#coxir
#igskincare
#igtopshelfie
#itgtopshelfie
#topshelfbeauty
#skincare
#instaskincare
#kbeautyskincare
#kskincare
#kbeauty
#kbeautyblogger
#kbeautyaddict
#skincareobsession
#skincareaddiction
#skincareflatlay
#flatlaystyle
#flatlayoftheday
#aesthetic
#aestheticallypleasing
#slaytheflatlay
#hygge
#slowlife
#idskincarecommunity
#beautefemmecommunity
#clozetteid
+ View more details

loading ...
Back To Top