loading...
Search
18 RESULTS FOR TRAVELWITHCARLS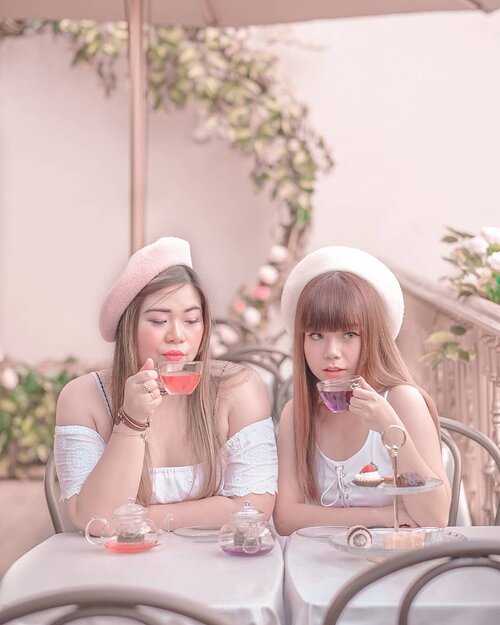 + View more details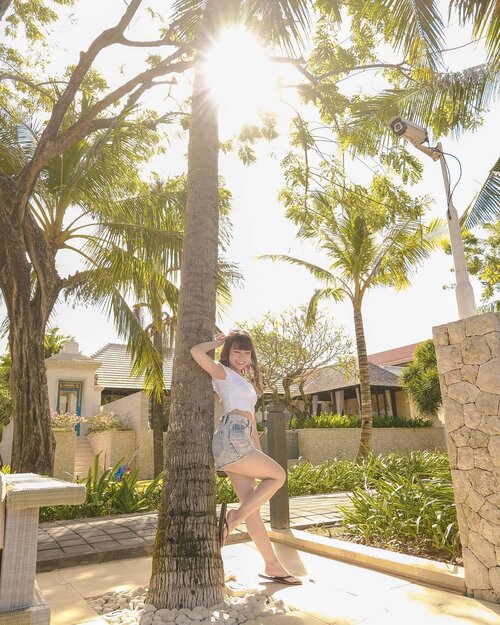 A week ago I said goodbye to Bali, but they say there's a good in goodbye - yes I believe that because just in two weeks I'm going to be back there 🏝️
ーー
Karena ga lama lagi aku bakal balik ke destinasi liburan favoritku ini, aku harus pastiin dong disana nanti bakal
#CantikAllOut!
Maklum, hidup anak milenial kan ga jauh-jauh dari kamera, Instagram, dan likes kan. Kalo nggak "all out" jatuhnya rugi!
Rugi udah buang waktu, tenaga, dan uang untuk liburan dan melepas stres tapi nggak maksimal karena kita nggak happy. Misal nih, contoh, minder dengan badan yang belum jadi bikini body 👙 meski udah berusaha diet ato nge-gym rutin. Cantik itu bukan dari penampakan luar aja, tapi dari dalam juga penting! Makanya aku mau mendefinisikan ulang
#CantikAllOut
ala aku. Bukan filter kece, kamera mahal, atau background tempat nongkrong keren yang ku maksud.
ーー
Sedari dulu aku selalu bingung, gimana sih caranya bisa foto kece ala travel blogger. Ekspresi & posenya natural, dibarengi dengan scenery cantik. Pas kita coba, hasilnya zonk. Lama-lama aku sadar, masalahnya bukan pada kameraku yang ga mumpuni atau skill editan yang kurang jago, tapi dari dalam diriku sendiri. Iya, aku at times ga pede. Takut keliatan lemak disana-sini, ato pipi yang bakal keliatan makin lebar kalo aku senyum. Padahal mungkin badan kita udah pas. Dan pipi chubby kita lucu. Tapi jadi nggak bisa
#CantikAllOut
karena insecurities kita sendiri.
ーー
Saat aku coba untuk menerima diriku sendiri apa adanya dan pose dengan pede, hasilnya lain lho. Setaun lalu, dengan bentuk badan yang gini-gini aja aku ga bakal pede foto pose begini. Asli. Ada aja kekurangan yang aku takut bakal keekspos di kamera. But now, bodo amat! Semua orang cantik kok, cuma kita aja yang kadang ga pede. Feeling comfortable in your own skin is the most important, and trust me once you do - you'd see the difference! 🦄💖
.
.
#clozetteid
#clozetteidxnivea
#travelwithCarls
#CarolinBali
#balibible
#bali
#nusadua
#royalsantrian
#travelblogger
#travelling
#stingybunny
#explorebali
#exploreindonesia
#sbybeautyblogger
#lifestyle
#ootdindo
#lookbookindonesia
#lookbookindo
#今日のコーディネート
#コーディネート
#コーデ
#服
#今日の服
#今日のファッション
#ファッション
#かわいい
#可愛い
+ View more details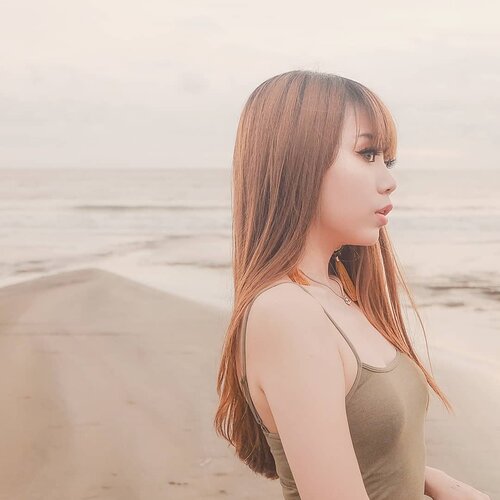 + View more details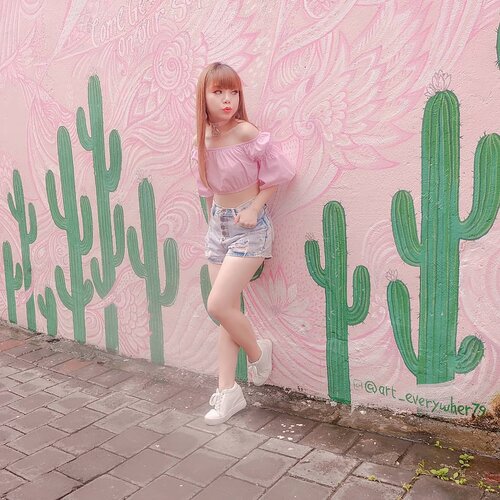 + View more details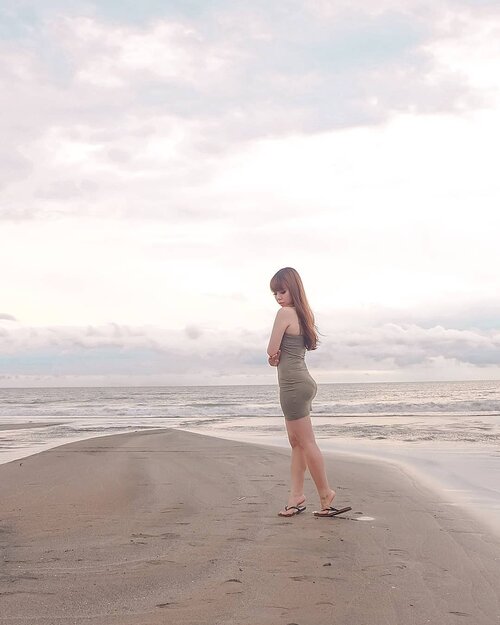 + View more details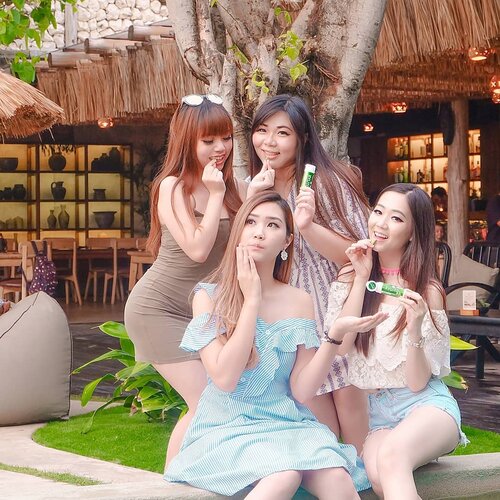 Setiap @_aphrodites_ liburan atau workcation, kita punya satu ritual khusus yaitu meluangkan waktu untuk gila-gilaan bareng 💃🏻 ー
Selama ini kalo kalian lihat kita di event atau jadi host, pasti bawaan kita anggun dan selalu pose cantik dong. Eits, we have a crazy side too! 😳 Waktu liburan bareng adalah saat yang paling pas untuk melepas penat dan gila-gilaan bareng teman setelah berbulan-bulan sibuk dan kerja bersama. Yup, dari luar nampaknya kita hanya berteman secara profesional aja untuk urusan kerjaan di dunia blogger & influencer. Tapi, sesungguhnya kita ini deket dan akrab banget udah kayak sodara sendiri!
ー
That's why setelah pertama kalinya kita liburan bareng (swipe left to see the photo) ke Malaysia, kita bisa lanjut lagi liburan ke Bali bersama-sama. Banyak yang bilang, travelling bersama teman itu cuma punya 2 outcomes: entah kalian makin deket atau makin menjauh karena sudah terkuak gimana sifat aslinya ketika krisis melanda dan kalian sedang tidak berada di zona nyaman. And we proved it, kita emang klop banget dan semakin ngerti satu sama lain! Apalagi karena liburan kemaren kita butuh banget permen karet, dan waktu milih varian @lottexylitol.id yang mau dibeli ehhhhh kita bisa kompak dong milih yang rasa Lime 🍋 so sweet banget ga sih punya temen rasa sodara kandung!
ー
@lottexylitol.id pleaseeee donk bawa kita liburan lagi ke Singapore 🌃 @_aphrodites_ butuh liburan lagi nih, dan karena semakin sering kita bareng di saat susah seneng waktu travelling, the bond is getting stronger 👯 butuh banget bonding time and getaway with my sisters buat melepas penat dari kesibukan sehari-hari 😓
ー
#LiburanSegengLotteXylitol
#GaraGaraLotteXylitol
#friendship
#travelwithCarls
#girlsquad
#sisters
#aphrodites
#aphroditesinBali
#aphroditesinKL
#getaway
#beautyinfluencer
#travelling
#travel
#bloggerindonesia
#clozetteid
#lottexylitol
+ View more details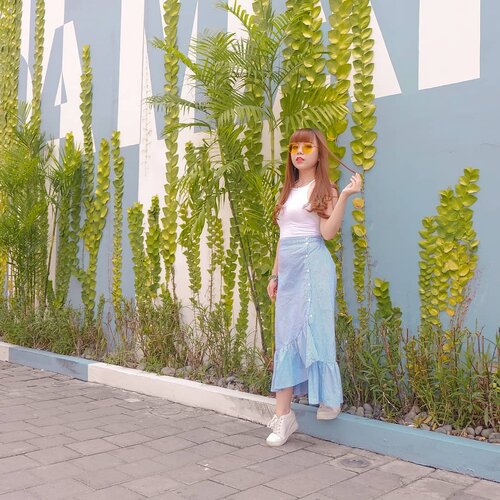 + View more details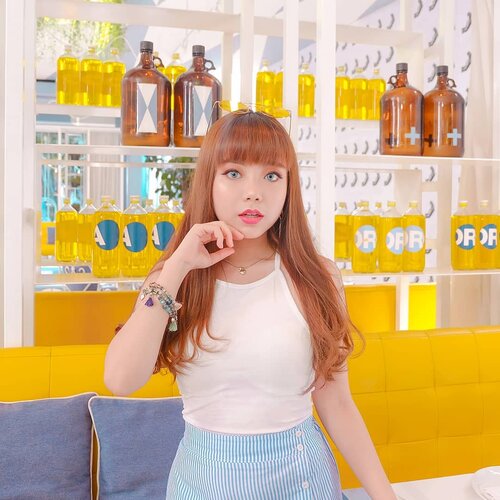 + View more details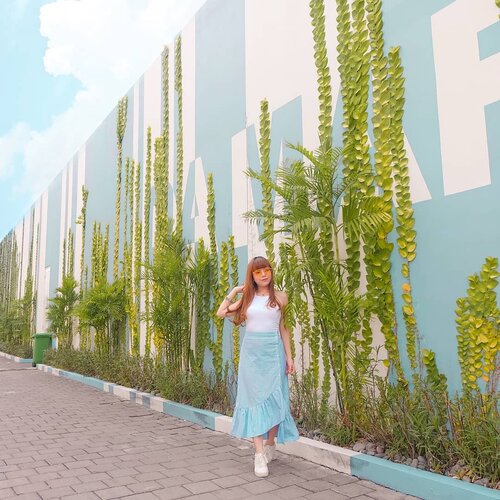 + View more details

loading ...
Back To Top