loading...
Go Back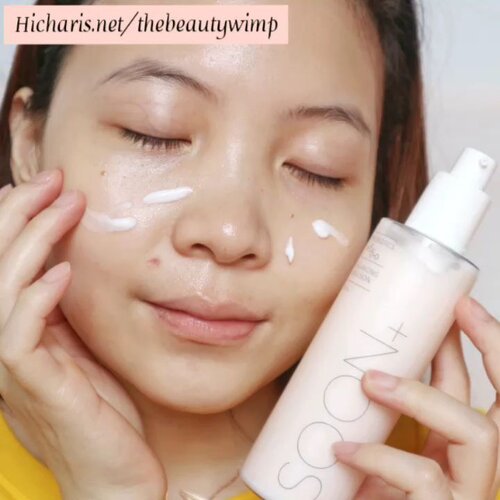 SOON+ BALANCING EMULSION
__
As usual, Soon+ always has a great and stury packaging. The applicator comes in a good quality pump, that doesnt force too much product out.
The texture is slightly thick yet it spreads like water on the face. It takes a couple of mins to be fully absorbed into the skin.
I've been using it for more than a month, until i came to this conclusion. As for the first couple weeks, i felt like this product is too light to my liking. However, as time goes by, i started to like it as I found a way to boost its hydration to the whole new level. I mixed it with my squalane and it works realyyyy good. I always get a great soothing feeling immediately after I spread thin on to the skin.
However, for oily skin fellow, you can use it alone without adding any moisturizer afterwards. It doesnt leave your skin tacky, that it's comfortable to wear even in the hot-est day.
IF YOU'RE INTERESTED :
https://hicharis.net/thebeautywimp/gq8
#5.5
BALANCING EMULSION
#5.5
#EMULSION
#SOONPLUS
#SOON+
#BALANCINGEMULSION
#SKINCARE
#KBEAUTY
#BEAUTY
#CHARIS
#CHARISSTORE
#charisAPP
@hicharis_official @charis_celeb