loading...
Search
1,677 RESULTS FOR KBEAUTY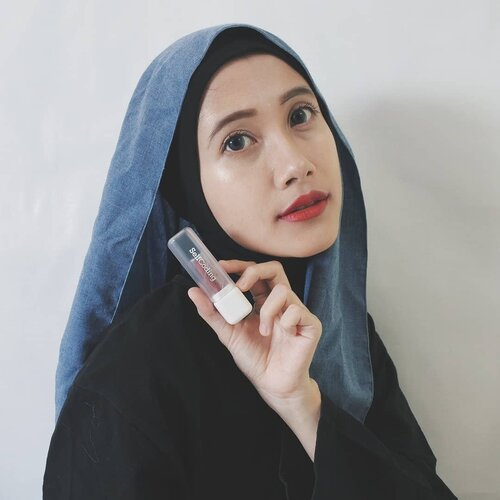 💄𝚂𝚎𝚕𝚏𝙲𝚘𝚍𝚒𝚗𝚐 𝙲𝚘𝚍𝚎 𝚁𝚎𝚍 𝚂𝚘𝚏𝚝 𝙻𝚒𝚙𝚜𝚝𝚒𝚌𝚔 - 𝚇𝙾𝚇𝙾💄
I love blue-based red lipstick! It makes my face brighter and fresher. But i rarely seen on public with red lips like this 🤭
OK, so SelfCoding Code Red Soft Lipstick is consisted of 6 reddish shades, and i got shade XOXO here.
It contains some natural oil from Jojoba, Coconut, Avocado, and Rosehip.
Here's my quick review:
•PACKAGING• SUPER STYLISH🤩 Really love the design and how they represent their product. Simple and sleek at the same time. Swipe for more pics.
•TEXTURE• It glides on very smoothly on lips. Very lightweight. Not sticky and set quickly.
•AFTERMATH• Soft matte finishing. Although it's not transferproof (just like any other bullet lipstick) i love the pigmentation. No dark lips color shown, it covers all. Love it! Perhaps i should own another natural color too, lol.
You can buy SelfCoding Code Red Soft Lipstick for Rp180.000 here:
https://hicharis.net/annisapertiwi/M4B
#selfcoding
#CodeRedSoftLipstick
#SoftLipstick
#CHARIS
#hicharis
@hicharis_official @charis_celeb
#charisceleb
#vsco
#clozetteid
#kbeauty
#kbeautyenthusiast
#kbeautylover
#beautyenthusiast
#beautyblogger

+ View more details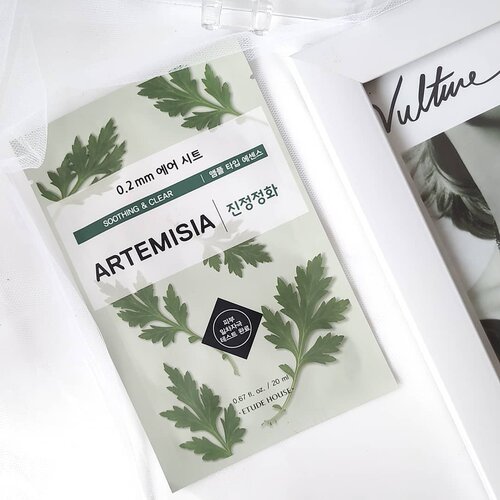 Etude Air Therapy - Artemisia
.
Now I know why this mask is one of the best sheet masks in 2019 @beaut.chat version.
.
Etude Air Therapy Sheet Mask has more than 20 variants, I almost tried all the variants and can easily say that Artemisia is the best!
.
Containing Artemisia Princeps Leaf Extract which helps calm and soothe redness on the skin while also healing acne / breakouts.
.
The sheet is super thin, just like the other variants of Etude Air Therapy Sheet Mask, made of breathable 0.2mm air sheet.
.
Has water-like essence, light and not sticky. It smells like most products with Artemisia, smells like herbs and mint hints.
.
I was very surprised when the sheet touched my skin, it gave shivers, it had a great soothing sensation! A mask with soothing sensation is definitely my fav!
.
Before using this mask my skin was having problems with redness and some hormonal acne. When I lifted the sheet, I could see the redness on my face was greatly reduced, my acne also became more calm. It took time for the essence to be absorbed and when it was absorbed my skin looked glowing and felt well hydrated. I really love this mask, it has an affordable price too, so surely I will stock up this mask.
.
Have you ever tried this mask?
.
.
.
.
.
.
#etude
#etudehouse
#etudemask
#etudesheetmask
#sheetmask
#mask
#sheetmaskreview
#kbeauty
#koreanbeauty
#kskincare
#koreanskincare
#beautchat
#bestmask
#bestsheetmask
#artemisia
#soothing
#shootingmask
#calming
#calmingmask
#ClozetteID
#skincare
#skincarecommunity
#beauty
#beautycommunity
#motd
#maskoftheday
+ View more details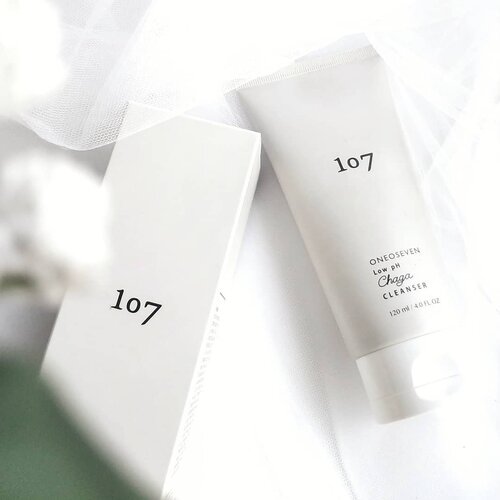 @107global Low pH Changa Cleanser
.
Do you guys still remember the texture shot that I shared last Tuesday? So here's the product! This product has been selected as the best 2019 cleanser @beaut.chat version.
.
Half of 2020 we have passed, and I think that this is still the best cleanser I have ever found.
.
The key ingredients are Changa Mushroom Extract, 10 Complex & 5 Years Naturally Fermented Vinegar. This cleanser is formulated for those who have dry or irritated, sensitive & dehydrated skin. Works by gently cleansing the skin without any stripping or drying sensation.
.
It has gel to mild foam texture, clear with yellowish hints. There are dried plant flakes in it which works as a natural gentle exfoliation that is very safe to use daily.
.
It has a very pleasant combination of grapefruit and bergamot scent, I love it!
.
I didn't notice any bad effects on my sensitive skin while using this cleanser. I really like how soft the foam produced and the dried plant flakes in it exfoliate my skin gently without hurting it. After rinsing, my skin feels very soft, moist & hydrated. It also helps soothe problematic skin.
.
Have you ever tried this cleanser? What do you think?
.
.
.
.
#oneoseven
#oneosevencleanser
#oneosevenlowphchangacleanser
#cleanser
#facecleanser
#kbeauty
#beautchat
#koreanbeauty
#kskincare
#koreanskincare
#beauty
#glowingskin
#skincare
#skincarereview
#clenaserreview
#beautycommunity
#skincarecommunity
#skincareroutine
#ClozetteID
#instabeauty
+ View more details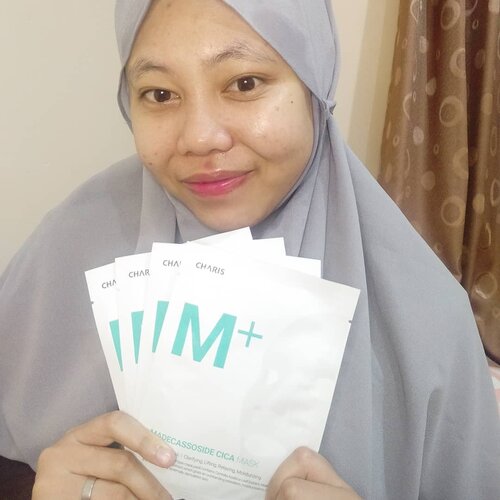 + View more details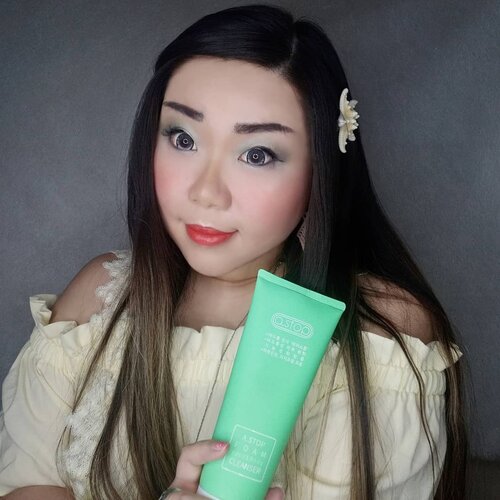 I heard so many great things about @a.stop2man products that mainly focuses on problematic skin (acne prone etc), and one of the products that a lot of influencers (including my friends) recommend is this Foam Face & Body Cleanser. Even though i rarely have acne, i do get that occasional hormonal acne and since i have oily skin, i get whiteheads quite often and acne preventing products usually helps so i am still interested to try it too.
Containing acne combatting and preventing ingredients like Salicylic Acid and Tea Tree oil as well as Shrubby Sophora for skin soothing, Citron for anti-inflammatory and Eucalyptus for antiviral, this cleanser can be used for both face and body and supposed to help with acne on any area.
The foam cleanser has a strong Eucalyptus and Tea Tree Scent, has a creamy consistency and it feels gentle and soft on the skin. Unfortunately i have a what i believe to be a very rare (judging from the mostly very positive reviews from trusted friend) allergic reaction to something in it. I gave it a few try and get the same reaction everytime (but only on the face! I can use it on my body totally fine), my husband use it and he got no negative effect whatsoever so the problem totally lies within my skin and what it is sensitive to. I still use it as body cleanser and actually almost finished it.
I do not think i totally qualify to review this product as i was unable to test it out properly, i don't really get body acne so i cannot comment on how it works to prevent and cure body acne either. But i do know that this cleanser is gentle, non drying and soft on the skin and if you want to try it, you can get it from my Charis Shop here :
https://bit.ly/astopcleanserMgirl83
#charisceleb
#astop
#astopfoamfaceandbodycleanser
#reviewwithMindy
#kbeauty
#koreanskincare
#cleanser
#koreanbeauty
#bodycare
#koreancosmetics
#kcosmetics
#clozetteid
#sbybeautyblogger
#beautynesiamember
#bloggerceria
#bloggerperempuan
#bbloggerid
#indonesianfemalebloggers
#review
#influencer
#beautyinfluencer
#SURABAYABEAUTYBLOGGER
#endorsement
#endorsementid
#endorsersby
#girl
#openendorsement
#beautysocietyid
#itsbeautycommunity
+ View more details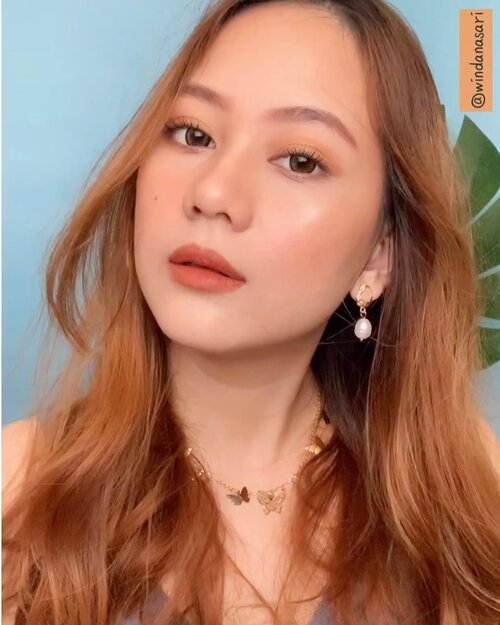 + View more details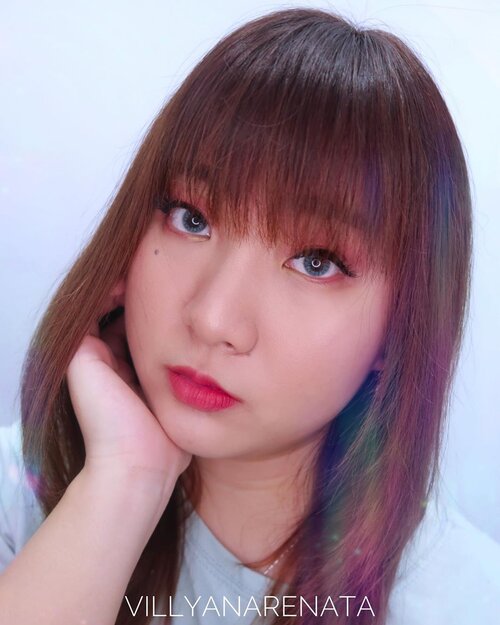 + View more details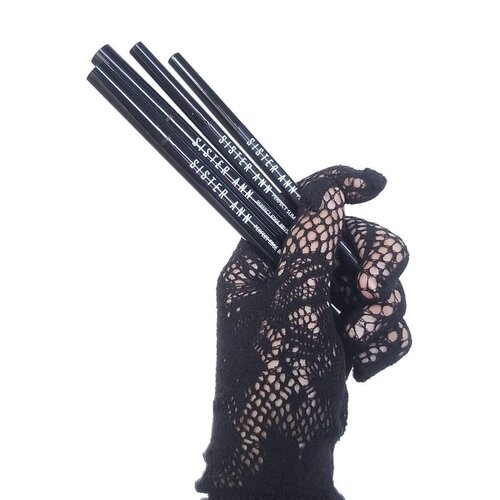 Kalian lebih suka eyeliner pencil or pen?
.
Aku dapet kesempatan buat nyoba eyeliner pencil & pen dari @sisterann.id Keduanya memiliki 2 pilihan warna yaitu black & brown.
.
Ketika pertama kali lihat promotion video tentang kedua produk ini aku amazed skaligus agak kurang percaya, "masa sih digosok-gosok pake air ga hilang, bahkan ga geser sama sekali?" So, ketika produknya sampai langsung aku tes, aku coret-coret di lenganku lalu aku gosok-gosok pakai air beneran ga hilang. Lalu, aku sengaja biarin coretan itu tetap di lenganku, aku gosok pakai sabun ketika mandi pun tetep nggak hilang. Produk ini baru mau hilang jika dibersihkan menggunakan makeup remover or cleansing oil/balm. These products totally Waterproof & Smudge proof!!
.
❤ Sister Ann Perfect Edge Brush Pen Liner
.
Pen tip nya enak buat bikin winged eyeliner, ga kaku juga ga terlalu lentur. Ga ada keterangan dikemasan ukurannya berapa tapi menurutku ukurannya pas bukan type yg terlalu besar maupun kecil. Ketika diaplikasikan cepet banget keringnya, so be careful, soalnya kalo kecoret susah hapusnya 😂. Warna hitamnya cukup pekat dengan finish matte, sementara yg brown ternyata warnanya agak terang.
.
❤ Sister Ann Perfect Slim Eye Pencil
.
Ukurannya kecil banget nih, bahkan bisa diselipkan ke dompet. Dibandingkan yg pen, ini warnanya lebih pigmented, trus warna brown nya lebih ke black brown really love it 😍. Ukuran pencilnya 2mm, dengan ujung bulat. Eyeliner ini best for waterline, soalnya ga smudge, ga takut bikin mata nampak seperti habis ditonjok 😂. .
Dari keduanya tentu aku lebih suka yg pencil, why? aku lebih percaya diri ketika mengaplikasikan model pencil, kalo pake pen suka deg2an dan harus tahan nafas biar ga kecoret 😂😂😂. Keduanya memiliki ketahanan yang sangat bagus, udah ku coba buat panas2an lalu kucek2 mata tetep stay in place 👍.
.
Eyeliner ini lagi diskon 30% di Shopee sisterann.id harganya under 100k ☺
.
#sisterann
#sisteranneyeliner
#eyeliner
#eyelinerreview
#kbeauty
#kbeautyreview
#beauty
#beautyreview
#beautyblogger
#koreanbeauty
#koreanmakeup
#makeup
#makeupreview
#eyelinerpen
#eyelinerpencil
#makeuplover
#makeupaddict
#motd
#ClozetteID
#blackeyeliner
#browneyeliner
+ View more details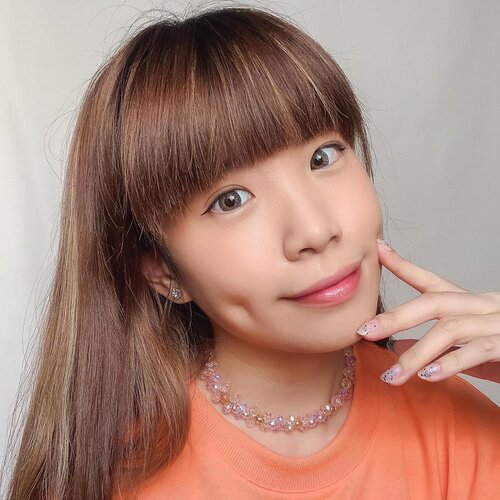 + View more details

loading ...
Back To Top