loading...
Search
32 RESULTS FOR ENDORSEANGELIASAMODRO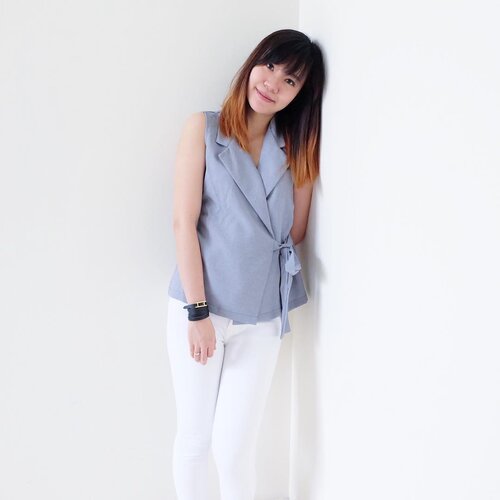 + View more details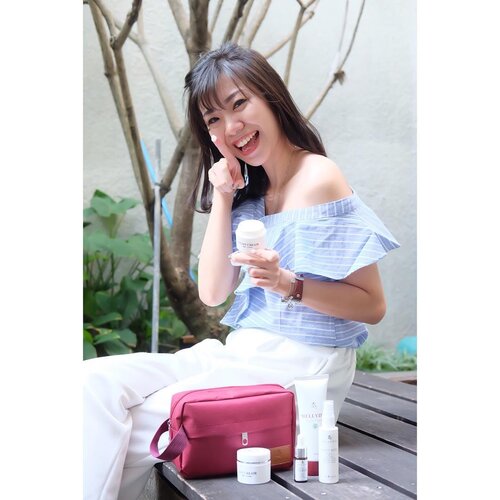 + View more details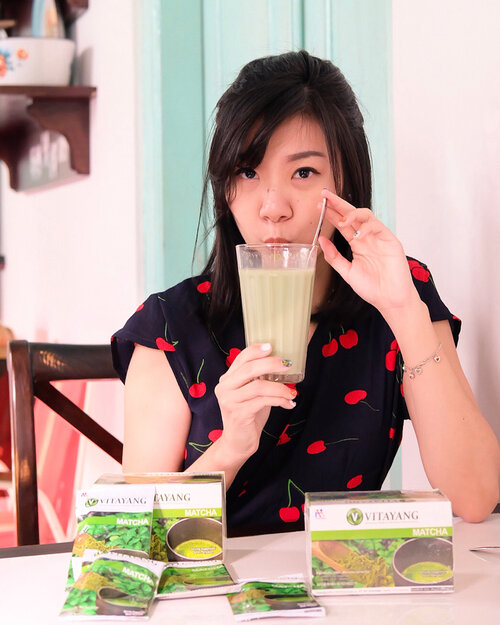 + View more details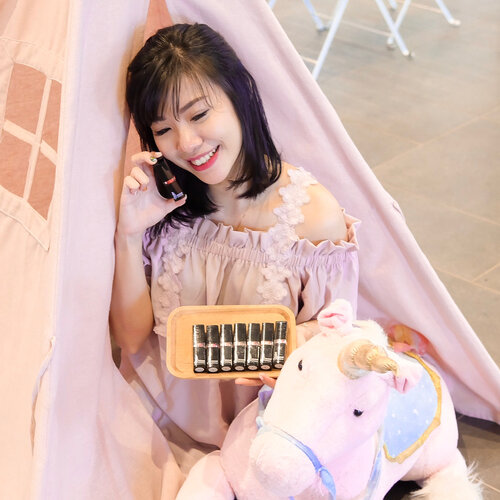 + View more details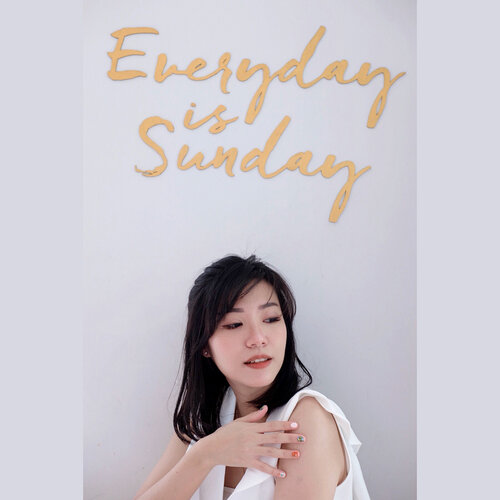 + View more details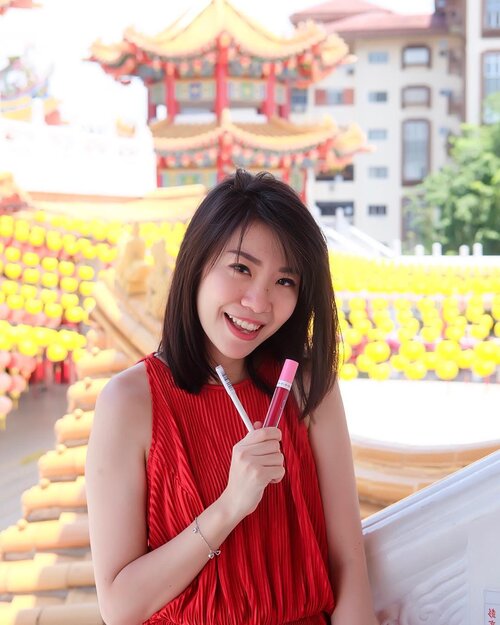 + View more details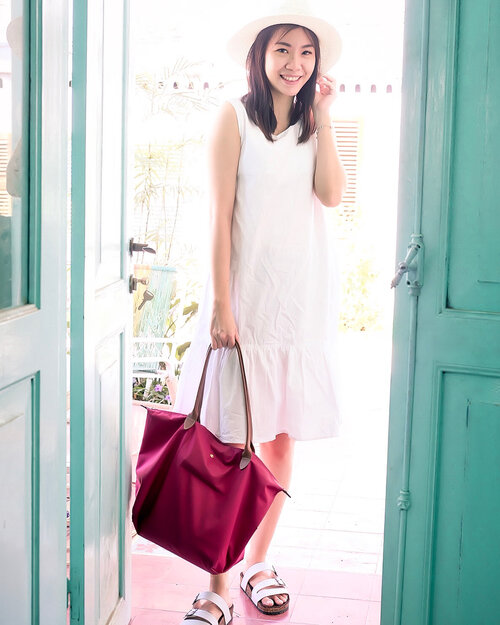 + View more details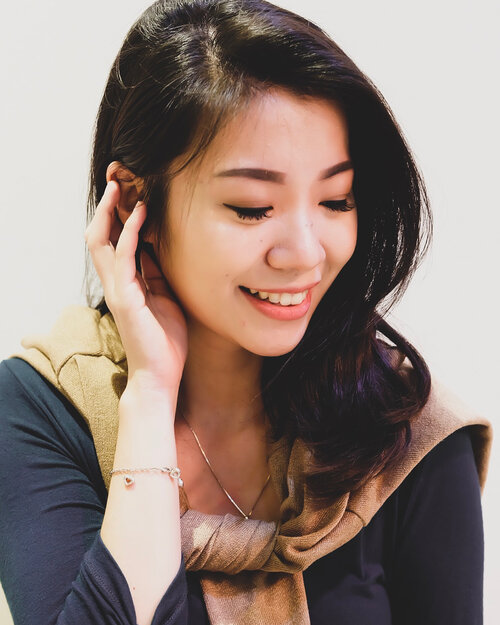 Have a fabuLASH weekend everyone!
Eyelash extension by @vionsbeauty .
__
Mata aku super sensitive. Tiap kali bikin extension, pasti perih. Baik selama proses dan beberapa saat setelah selesai.
Di @vionsbeauty aku surprised banget soalnya pengerjaannya cepet, rapi, lalu ngga pake perih sama sekali. Saking enjoynya aku hampir ketiduran.
Setelah proses selesai ngga ada rasa perih.
Ngga mengganjal, ringan banget.
Biasanya, selama bbrp hari kalo ngga sengaja eyelash kena tangan pasti sakit soalnya berasa ada yg kaku-kaku. Ini digeser2, dipegangpun aman, ngga ada rasa kaku.
Trus juga aku selalu extension yg lebih tipis daripada ini. Tapi kalo bareface keliatan aneh banget. Kalo makeup baru on point. Ini tanpa makeup pun on point ngga keliatan aneh (check my highlight)
Best of the best 👍🏻👍🏻👍🏻
Thank you @vionsbeauty .
.
.
Oh my eyebrows juga bikinnya di @vionsbeauty ❤️❤️
.
.
#eyelashextensions
#eyelashextensionsurabaya
#eyelashextensionkorea
#beauty
#clozetteid
#eyelashonpoint
#vionsbeauty
#vionsbeautytesti
#vionsbeautylash
#endorseangeliasamodro
#eyelashextensionindonesia
#eyelashextensby
+ View more details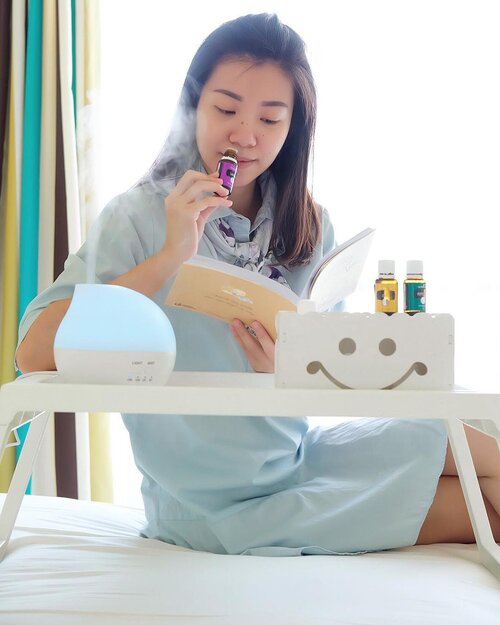 As promised... jadi beberapa waktu aku dapet beberapa macem yleo dari my bff @ylwithjess . Aku bilang aku bakal review effectivenessnya di aku sama Darren.Kali ini aku mau bahas yang Lavender & Peppermint.Ini salah satu favorit aku soalnya untuk aromaterapi ini sangat relaxing ya...Lalu untuk topical.. kalo ada rash, digigit nyamuk, sama lagi kejedot, cukup oles lavender ini pasti sembuh trus bisa bantu aku tidur nyenyak juga...Kalo buat Darren, lavender ngga ngaruh ke nyenyaknya tidur dia (yess dia tetep kebangun). Kalo kejedot dia ngga bisa pake ini juga.But one thing yang works buat Darren adalah campuran lavender-lemon-peppermint.Ini jadi trio allergy dan beneran ampuh...Darren ini cukup sensitif. Bulu binatang langsung merah. Bulu boneka langsung merah. Aku jujur ngga olesin ke kulit soalnya so far cukup aku diffuse rutin aja langsung cepet banget redanya.👍🏻Kalo peppermintnya ngga perlu diragukan lagi. Oils yang buat batuk pilek lainnya ngga mempan di Darren.Tapi peppermint ini super works bantu dia bobok tenang, nafasnya lancar dan cepet sembuh juga bapilnya (ini bukan aku doang yang rasain, even my parents juga bisa notice) ☺️...Nah sekarang balik lagi oils ini kan banyak macemnya. Dan beberapa punya fungsi sama. Jadi mesti dicobain buat tau cocok sama yang mana. Terus juga mesti rutin.Kayak Lavender & Peppermint ini fungsinya juga lot more than yang aku uda mention (Aku mention points yang works di aku yah, bukan brati lainnya lalu boongan soalnya kan beda-beda tiap orang).——Kalo tanya aku perlu yang mana buat budget tetep aman dan bisa buat first aid, aku bakal suggest Lavender - Peppermint - Thieves. Nanti next aku cerita soal Thieves ya.. and yess ini dari pengalaman pribadi, jangan takut kalo ini adalah omongan manis influencer ☺️..
#sharingmommydarren
#ylwithjess
#ylo
#younglivingoils
#essentialoils
#lavendereo
#pepperminteo
#seedtoseal
#younglivingindonesia
#younglivingindo
#mommyblogger
#endorseangeliasamodro
#projectcollabswithangelias
#clozetteid
#kidsblogger
#bloggeranak
#healthy
#lifestyle
#lifestyleblogger
#potd
#lotd
+ View more details

loading ...
Back To Top