loading...
Search
110 RESULTS FOR KBEAUTYBLOGGER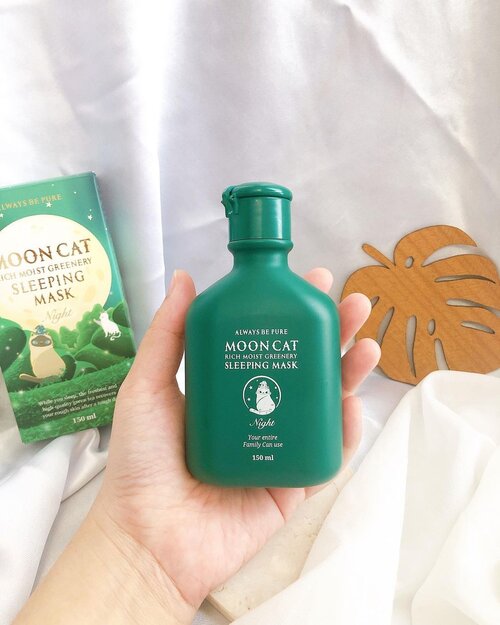 SLEEPING MASK UNTUK SEMUA ANGGOTA KELUARGA ✅ @always_be_pure_indonesia @always_be_pure
Kenalin, produk terbarunya Always Be Pure, Mooncat Rich Moist Greennery Sleeping Mask 💚 sleeping mask dalam kemasan botol yang isinya banyak banget 150ml 🥰 bisa dipakai untuk semua anggota keluarga bahkan anak2 sekalipun 😍
Mengandung greentea hadong yang dikenal sebagai greentea master dengan tradisi 1200 tahun ditanam di tanah sub-asam dengan udara bersih Gunung Jiri dan sungai Seomjin yang kaya dengan antioksidan
✅ Melembabkan
✅ Menenangkan kulit kemerahan
✅ Menyegarkan kulit yang lelah
💚 Tidak lengket
💚 Mudah menyerap dikulit
💚 No parfum & pewarna
💚 Sensitive skin approved
Ingredientsnya menarik banget selain mengandung green tea master, juga mengandung niacinamide, sunflower seed oil, green tea water, madecassoside, asiaticoside, houttuynia cordata, centella asiatica, turmeric, eggplant, fig, date, moringa extract, allantoin dan adenoside. Banyaknya kandungan calming dan healing properties rekomen banget buat dicoba, apalagi saat puasa seperti ini kulit sering dehidrasi dan menurutku pakai sleeping mask ini akan membantu hydrate kulitmu dan menjaga tetap lembab, kenyal dan plumpy ❇️
Tim mager pasti suka banget deh pake produk 2in1 ini karena bisa digunakan kapanpun as moisturizer dan untuk skincare malam as sleeping mask 💚 aku suka banget teksturnyaaaa 🤩
Produknya bisa kamu dapetin di @lollabeauty.id yaa 🛍
#alwaysbepure
#alwaysbepureindonesia
#alwaysbepuremooncat
#mooncatsleepingmask
#kbeauty
#skincare
#skincareblog
#skincareblogger
#kbeautyblog
#kbeautyblogger
#skincare
#makeup
#clozette
#clozetteid
+ View more details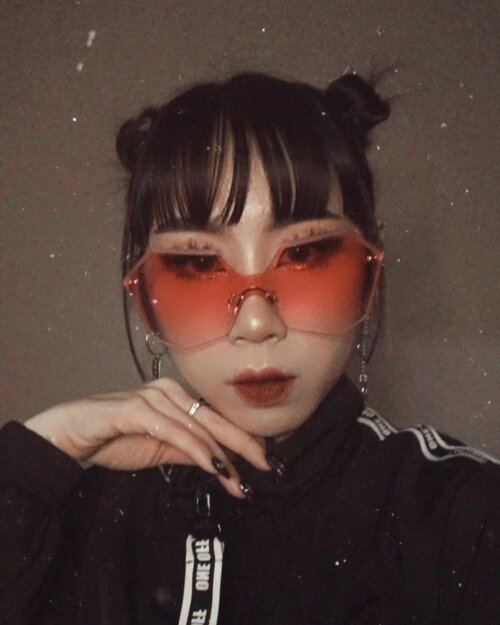 + View more details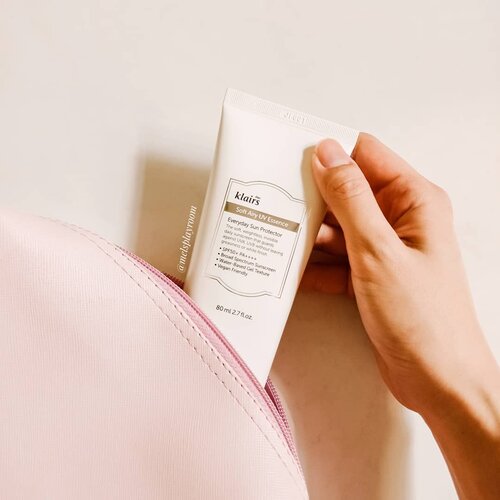 + View more details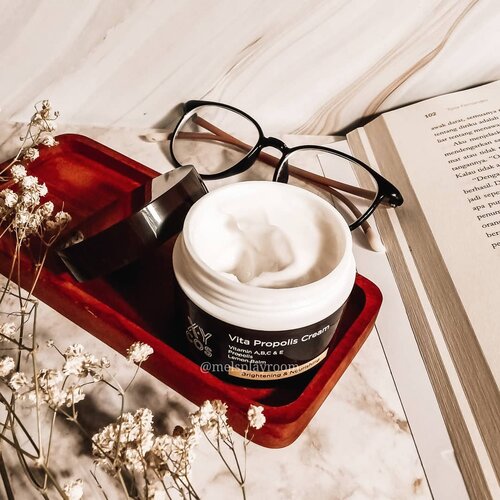 + View more details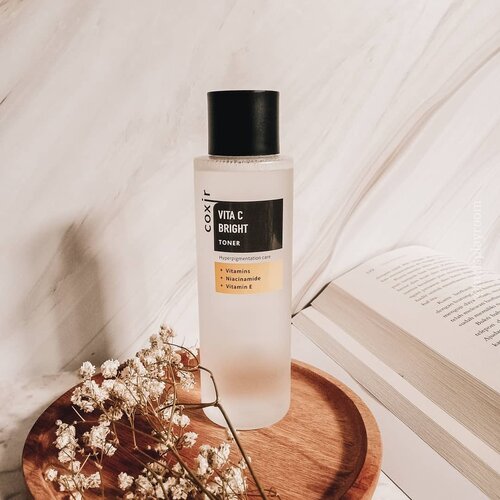 Introducing you a @coxir_official Vita C Bright Toner which contain some beneficial ingredients for brightening our skin. Niacinamide, Vitamin A, Vitamin E, and Vitamin C.
Though some studies stated that Vit C will nullify the efficacy if being used together with Niacinamide, but some cases stated that both ingredients are find. I will find more information regarding his matter.
A little note that this toner still contains alcohol and perfume that might sensitize your skin. However during using this toner within days, I could say that I'm convenient enough with this not so watery texture. The liquid absorbs quickly within 1 minute approx and hydrates my skin enough. Just like Korean toner typical. It also has subtle scent which I quite enjoy.
I haven't seen any significant result since I only use this just in days. Actually, I usually not put a high expectation in toner except for its hydration before continuing to the next step. For me the most important step to be able seeing a significant result is the serum step.
How about you?
Anyway, I love the packaging design that comes in transparent bottle with frosty look. Making this bottle looks so pretty, sleek, and elegant too.
Fyi, Coxir is a sister brand of @xycos_official and they are hold on a cruelty free product.
.
.
#skincareblogger
#skincaredaily
#facetoner
#coxir
#igskincare
#igtopshelfie
#itgtopshelfie
#topshelfbeauty
#skincare
#instaskincare
#kbeautyskincare
#kskincare
#kbeauty
#kbeautyblogger
#kbeautyaddict
#skincareobsession
#skincareaddiction
#skincareflatlay
#flatlaystyle
#flatlayoftheday
#aesthetic
#aestheticallypleasing
#slaytheflatlay
#hygge
#slowlife
#idskincarecommunity
#beautefemmecommunity
#clozetteid
+ View more details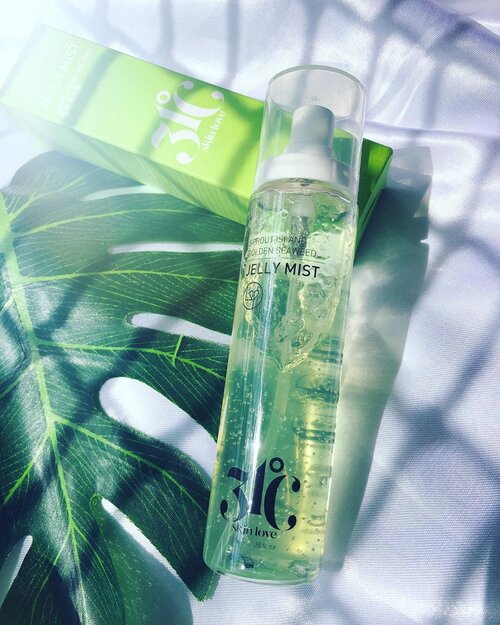 SPROUT ISLAND GOLDEN SEAWEED JELLY MIST @l2pofficial
-----
Jelly mist ? Tekstur jellys disemprot like a mist? Oh really? 🤩 Pertamakali saat liat jelly mist kan gemes dan ini produk jelly mist pertama aku 😍
-----
Packaging gemes warna hijau nan seger, botol spray warna bening dengan kepala mist warna putih dan tutup kemasan warna bening sungguh cute 😍
-----
First impresion, terpukau sama jellys teksturnya, langsung aku semprot dimuka dan amazed wahh gemes gini woy ! Produk ini ga ada perfumenya, wanginya wangi2 natural yang aku susah deskripsikan, intinya wanginya nyegerin dan ngademin muka. Apalagi sekarang Indonesia sudah masuk musim kemarau yang mana panas terus setiap hari, cuaca gini rentang bikin kulit dehidrasi. Aku sendiri butuh extra hidrasi sehari-harinya karena kulitku gampang dehidrasi 🥺
-----
Jelly mist ini aku bisa pakai kapanpun aku mau, bisa sebagai facial mist, dan jadi moisturizer pagi dan malam, pakai 2 layerpun oke oke aja karena cepet menyerap, ga lengket dan lembab seharian 😌
-----
Dengan konsep jelly yang diformulasi bisa jadi spray mist seperti air, membuat kulit lembab seharian,dan mengandung oil capsule yang meningkatkan kelembapan 💧
-----
Jeju sprout extract
- Brocoli 🥦
- Mung Beans
- Sesame Seeds
- Sunflowers 🌻
- Golden Seaweed
Rich in vitamins, minerals, essential amino acids. Jeju Yongwang mineral water is used 💦
-----
Menurut aku, jelly mist ini masuk salah satu equipment New Normal, karena kulit kita perlu dijaga kelembapannya. Apalagi tinggal di daerah tropis 🌞 cobain deh apalagi kalo lagi mager kumat ya, atau lagi skipcare, beuuh jelly mist is my savior 😆
-----
Kabar baiknya, jelly mist ini lagi special price di Charis Shop aku 🛍 kamu bisa cek link di bio aku yaa 🧸 @charis_celeb @hicharis_official
-----
#charis
#charisceleb
#hicharis
#hicharis_official
#charisindonesia
#l2pofficial
#jellymist
#sproutislandgoldenseaweedjellymist
#kbeauty
#skincare
#clozette
#clozetteid
#beauty
#kbeautyblog
#kbeautyblogger
#skincareblog
#skincareblogger
#idskincarecommunity
#abskincare
#skincarecommunity
+ View more details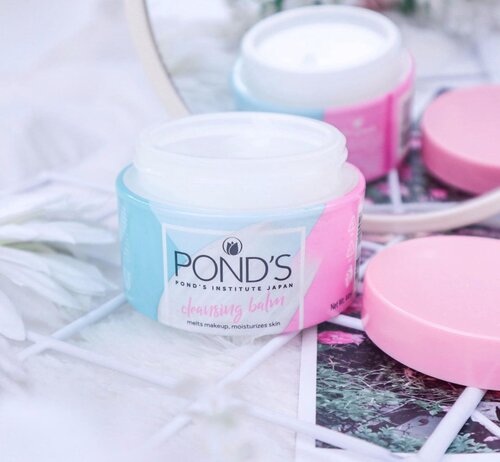 + View more details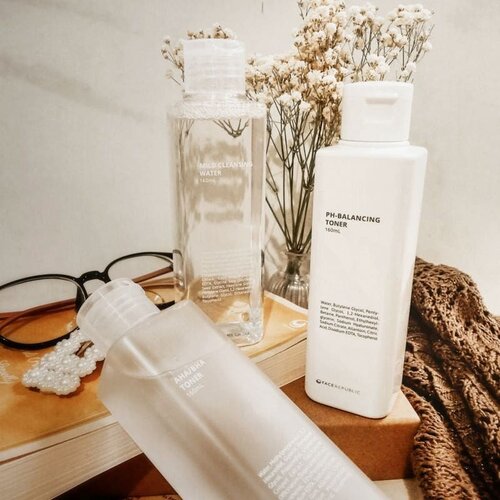 New skincare regime from @facerepublic to prep your skin before being applied of
#skincareroutine.
Here are the steps.
➖
• Mild Cleansing Water
Works as first cleanser to strip away any makeup, dirt, or excess oil of daily activities. It's truly mild with minimal ingredients, even eye friendly.
➖
• AHA/BHA Toner
I'd like to award this as THE MILDEST EXFOLIATING TONER I've tried. This toner is also claimed SAFE for pregnancy and breastfeed mom since the acid dosage is at the lowest percentage. But of course, consult with your obgyn for trusted advice.
This toner didn't give me any tingling sensation as common
#exfoliating
#toner
will do. My skin which usually can not accept any acid like this, now surprisingly befriend with this toner. So I guest this toner will suit to those who are the first timer in trying chemical exfoliation
➖
• pH Balancing Toner
After clean up your skin with exfoliating toner, it is a must to add hydrating toner afterwards. This toner give enough hydration but not too indifferent.
All texture comes in transparent liquid with no scent at all. The products are also free from paraben, alcohol, benzophenone, chlorphenesin, and cruelty free as well.
Read the thorough review in my blog by clicking the link on bio. Or visit the May's Blog highlight story.
Pureprep Trio
https://hicharis.net/melsplayroom/M48
#facerepublic
#skincare
#PureprepTrio
#CHARIS
#hicharis
@hicharis_official @charis_celeb
.
.
.
#kskincare
#fridayfaves
#kbeautyaddict
#koreanskincareproduct
#koreanskincare
#kbeautyskincare
#kbeautyblogger
#beautycommunity
#igskincare
#365inskincare
#iloveskincare
#crueltyfreeskincare
#skincareflatlay
#flatlayoftheday
#beautyflatlay
#beautyfavorites
#skincareobsession
#skincaredaily
#skincareaddiction
#takecareofyourskin
#hydrateyourskin
#clozetteid
+ View more details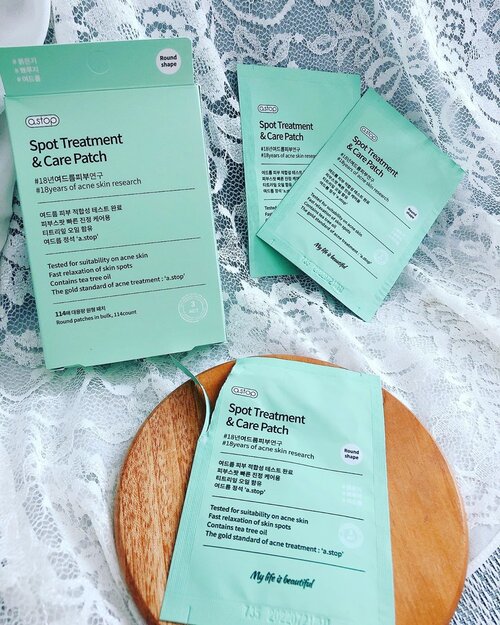 NO WORRY KALO JERAWAT NONGOL 😎
Tumben Fel?
Iya dong kan selalu punya stok @acne_stopper Spot Treatment & Care Patch 🚨
•••••
Jerawat tumbuh suka ga permisi apalagi ijin 😫 sering banget aku panik kalo dia tumbuh misal disaat besok aku ada acara 😫 dan harus pake makeup 😣 kamu juga pasti sering ngalamin sikon kaya gini kan ? 🙋🏻‍♀️ cung Acne Fighter ! •••••
Pertolongan pertamaku pasti aku akan pake acne patch 😍 Astop Care Patch Spot Treatment ini mengandung Tea Tree Oil dan Willow Herb yang nyaman banget saat dipake, begitu jerawatmu ada titik putihnya, jangan dipencet ya ! Inget pencet jerawat itu HARAM ! (Kecuali kalo kamu mau bekasnya item , scar dan susah ilang) langsung pake patch aja dan biarkan 8-12 jam
•••••
Biasanya aku pake saat malem dan paginya pas buka patch, jerawat lgsg kempes aja gitu 😍 nah kalo siang ? Bisa juga kok dipake siang dan ya patch ini bisa dipake meski bermakeup 😍 cincahh ?? Ne ✨ dan karena patch ini tipis banget dan daya rekatnya bagus jd aman banget kita tetep bisa pake makeup meski pake patch 😍
•••••
Menurutku acne patch ini unggul diantara patch yang pernah aku coba, karena dia itu tipis banget dan powerful nyedot isi jerawat, nyaman dipake ga gampang kelupas, karena ada yang gampang banget copot. Dan menyelamatkan aku saat harus bermakeup pas lagi ada jerawat ❤️
•••••
Dalam 1 box ini kamu akan dapet 3 sachet yang isi patch setiap sachet itu ada 38 patch, dan ada 2 ukuran yang bisa kamu sesuaikan sama jerawat kamu. Harganya affordable banget dan buat acne fighter aku rekomen kalian punya ini dan stok dirumah karena berguna banget 😘
•••••••
Aku pake bareng sama rangkaian Astop lainnya dan puas sama hasilnya 😍 kalian bisa beli produk ini di Charis shop aku 🛒 klik link di bio ya 😘 @charis_celeb @hicharis_official •••••
#charis
#charisceleb
#astop
#astopper
#astopspottreatmentandcarepatch
#acne
#skincare
#makeup
#beauty
#clozette
#clozetteid
#selfie
#kbeauty
#kbeautyblog
#kbeautyblogger
#skincareblog
#skincareblogger
#skincarecommunity
#abskincare
#idskincarecommunity
+ View more details

loading ...
Back To Top