loading...
Search
8 RESULTS FOR MADECADERMAMASK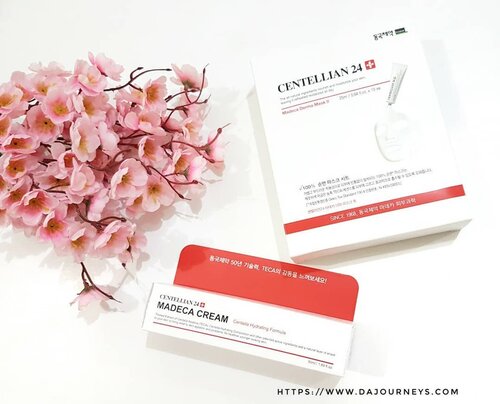 + View more details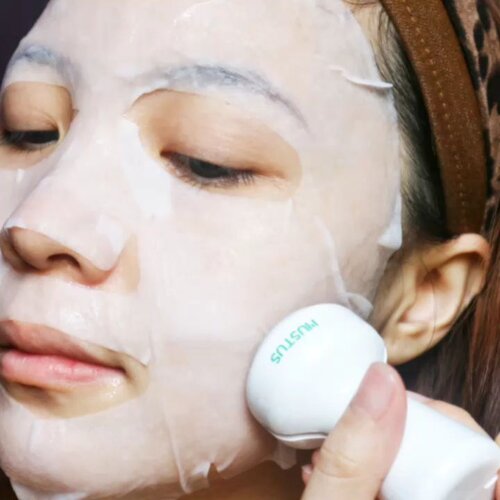 What I do after taking munchkin to school ✨
MUSTUS ICE V COOLER
This so-called face cooler really helps relaxing my skin after being in the meany heat outside. I put it in the fridge overnight, and it is ready to get rolleeeeedddd the next morning. It gives that coooooling sensation that really lifts up your mood, even after a tiring day.
This tool is small and so easy to throw in bag for someone who's mobile. It is made out of plastic, so worry not hey clumsy hand they hear yew 👋
Maintenance is also easy-peasy , you only need to wipe it wet tissue after use then store it back in the fridge / freezer.
ICE V-COOLER
https://hicharis.net/thebeautywimp/gu1
#FACECOOLER
#V_COOLER
#CHARIS
#MUSTUS
#CHARISSTORE
#charisAPP
@hicharis_official @charis_celeb
_______________
CENTELLIAN 24 MADECA DERMA MASK
The sheet mask i wore in the vid is ny new favorite!
It really works in shrinking my pores and gives my skin an instant glow. It is so moisturizing as sometimes I dont put on any moisturizer afterwards , yet it doesnt leave any tackiness.
There's alot of EO contained in this sheet mask, since my skin is fine with EO so it'll be gewddd. However, if you have sensitive skin you might need to double check it.
Adherence is good, it doesnt easily slip down my face.
Madeca Derma Cream&Mask
https://hicharis.net/thebeautywimp/gfe
#ACNERESCUEKIT
#MADECACREAM
#MADECADERMAMASK
#ACNE
#CREAM
#MASK
#DERMA
#SKINCARE
#KBEAUTY
#CHARISPICK
#CHARIS
#CHARISCELEB
@hicharis_official @charis_celeb
+ View more details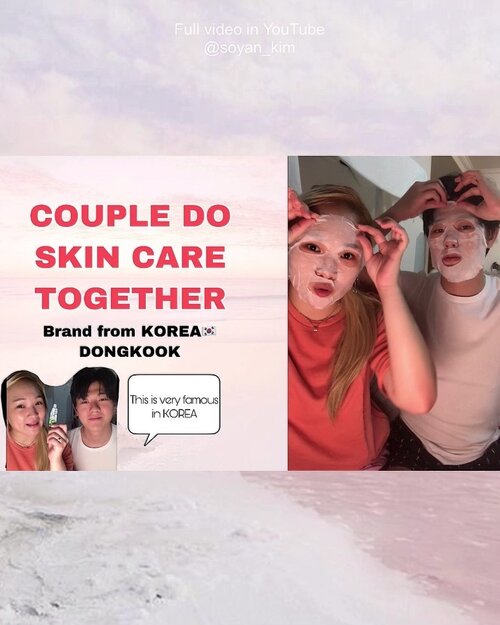 + View more details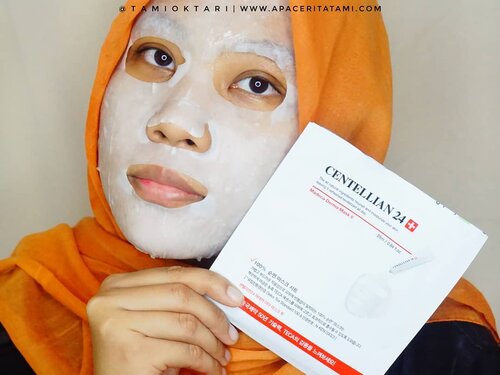 #FirstImpressionbyTami.Cobain
sheet masknya @centellian24 yang 'pastinya' menggunakan Centella asiatica dan alhamdulillah essencenya lebih manusiawi di wajah aku yang berminyak 🙈 Sebenarnya ga terlalu cepat nyerap juga walaupun aku lagi di ruangan berAC. Tapi seenggaknya ga berasa greasy. Essencenya banyak, bisa dipakaikan juga ke leher tangan bahkan kaki hihi. Oya ini ada versi creamnya juga. Karena baru coba sekali, belum begitu ngerasain efek yang gimana2. Lembab udah pasti. "Udah dicobain creamnya?" Belum 🤭 Cicil dulu kali ya cobanya supaya tau gimana reaksinya di kulit aku 🙏.Bagi kalian yang mau coba dan beli bisa langsung ke link khusus 👉 ((
hicharis.net/tamioktari/cU7
)) 👈 supaya dapat diskon. Dan harganya udah paket termasuk sheet mask dan creamnya💕.Review lengkap insyaallah nyusul di blog ya.
#hicharis
#charisceleb
#centellian24
#madecaderma
#madecadermamask
#koreanskincare
#ClozetteID

+ View more details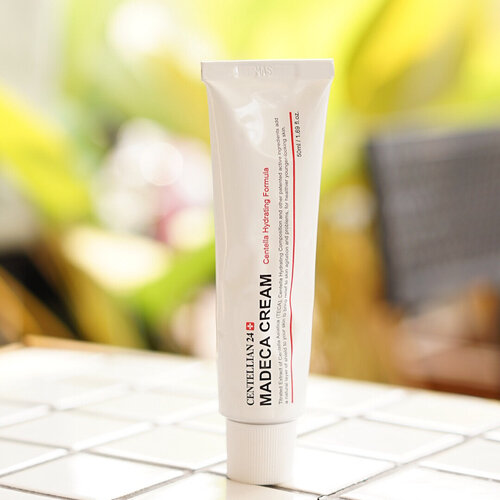 You may have seen me featuring this product several times now! Hm, I can't really say I love it at the first try but since my skin isn't getting better and all the harsh spot acne treatment has made my skin look and feel a lot dryer I wanted something more soothing and gentle! So I decided to give this cream another shot, it's the best cream to soothe your angry acne although I can't really say It can initially make the acne gone but it will definitely calm the redness. I'll give it a few more days and test out how it works but so far I noticed my gigantic acne has flattened after using this product for a week continuously. .
.
.
-
You can get this cream together with its mask at my @charis_official shop ay
hicharis.net/steviiewong✨
#MADECACREAM
#MADECADERMAMASK
#CHARISPICK
#CHARIS
#CHARISCELEB
+ View more details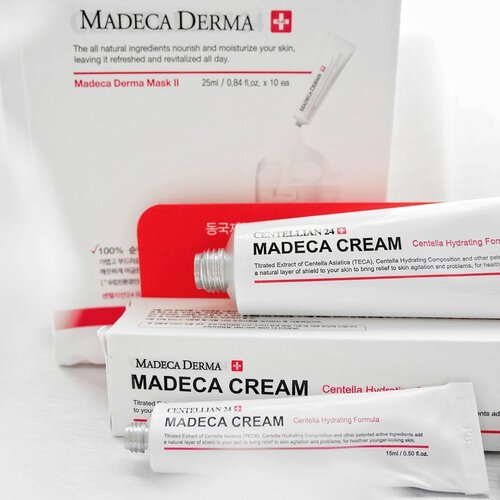 Tadaaaa... this is my ACNE RESCUE KIT!
I've used Madeca Cream & Madeca Derma Mask for healing my "break out" and look at the result! My skin get better and healthier after using this product ❤
Read my completely review on my blog with tap the link in my bio!💋 Ahaa, I give you something special for you who want to buy this acne rescue kit on my shop at hicharis.net that already offer you the lowest price 😉
- Extra 5% Off 🖒
- FREE gift (worth $9)🖒
- FREE shipping 🖒
No more worries about your pimple!👋
Go check my review now to get natural flawless skin 💖
#ACNERESCUEKIT
#MADECACREAM
#MADECADERMAMASK
#CHARISPICK
#CHARIS
#CHARISCELEB
#ClozetteID
@Charis_official

+ View more details
[MINI REVIEW 👑]: As many of you may have known my skin isn't in its best condition.. I'm currently having break outs and they just won't subside quickly but this cream is said to be effective to fight acne !! So after incorporating this and its sheet masks onto my skincare routine I feel that this product is very gentle and doesn't dry out my skin however after using it quite a while now I can say that it's kindly help to soothe the trouble areas but doesn't really help to clear them up.. not so sure if its just my skin but I can't say much about how effective it helps me to clear out my trouble skin ( the only difference visible is this cream helps to soothe the redness of inflammated active acne) but its definitely very soothing and gentle. Aside from battling acne, this cream is also said to be able to reduce fine lines, wrinkles and freckles.
#MADECACREAM
#MADECADERMAMASK
#CHARISPICK
#CHARIS
#CHARISCELEB
@Charis_official
+ View more details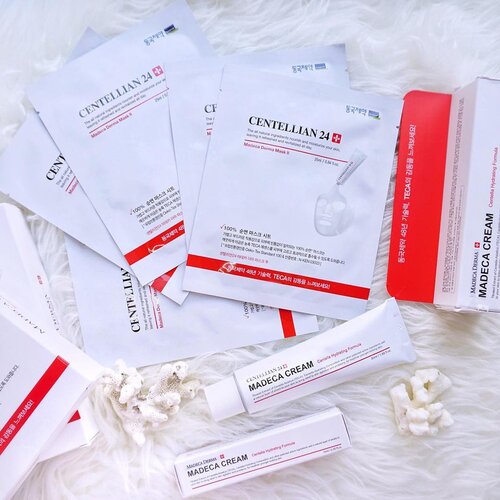 Having active acne can be bothersome, somehow it effects our daily mood and confidence(well that's me, anyone like me?). Everyone dream of having a smooth and flawless skin but not everyone is blessed with one just like myself I've been struggling to fight acne and keep my skin in check every single day. However there are just those days when things get out of control and these products came just in time to help me battle my current break outs. I'm kind of skeptical when it comes to acne products because usually not all does the job its supposed to do, so yeah! But I thought why not give it a shot as when it comes to skin care you should experience and experiment several trials and error to find the right product for your current skin condition. Well I've only tried this for three days now and will most probably need to see how it goes on my skin a little longer but today I'll share with you my first impression and mini overview on the products. .
.
-
[MINI OVERVIEW]: I was sent this huge package from @charis_official to try out this new acne kit from
#MADECACREAM
, their products are definitely so gentle and doesn't cause any irritation on my skin. I would usually apply the mask every night and use the excess essence in the mask as a serum by patting everything into my skin. I notice that even though not all my acne clear up over night but my skin definitely looks a lot calmer and more refreshed!! 😍😍😍 but I guess I'll need to see more on the impact it'll make on my skin in a few weeks. i would use the cream as a substitute for my moisturizer on the day and at nigt I would use it as a spot treatment for my trouble areas right after masking. Overall the products do show positive results 😉
#happy
.
.
-
You can get yours at my charis store at
hicharis.net/steviiewong
at the lowest price ❤️😉 it comes in various 3 different bundle packages: essential, premium and ultimate! I would suggest you to get the ultimate cause you'll get lots of free gifts and make the most out of the FREE SHIPPING !* kindly note that this promotion is subjected to limited quantity only, so make sure you don't miss out.
#ACNERESCUEKIT
#MADECADERMAMASK
#CHARISPICK
#CHARIS
#CHARISCELEB
+ View more details

loading ...
Back To Top