loading...
Search
862 RESULTS FOR SECONDATE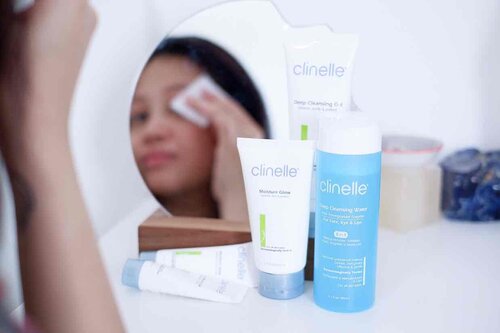 @clinelleid x @beautiesquad
✨Deep Cleansing Gel: tekstur nya gel dan cleansing power nya lumayan as second cleanser. Deep cleansing gel ini katanya tidak mengandung bahan yg dapat mengiritasi kulit dan ya emang di kulit sensitive gue juga enggak masalah sih
✨ Deep Cleansing Water: gue pake ini cuma buat hapus swatch lipstick di tangan, selain karena emang belum makeup-an, gue coba hapus lipstick di bibir dan kerasa agak pahit ya. Aside from that, cleansing power nya oke buat ngehapus lipstick matte
✨ Moisture glow: moisturizer ini cocok buat yg kulitnya kering banget, kulit gue kombinasi jadi kurang cocok pake ini. Skrg gue pake di siku dan dengkul yg kering dan hasilnya oke lembapnyaa 😍
@beautiesquad @clinelleid @guardian_id @shopee_id
#Beautiesquad
#BeautiesquadxClinelle
#ClinelleIndonesia
#EssentialCare
#HappySkinHappyFace
#BeautiesquadReview
+ View more details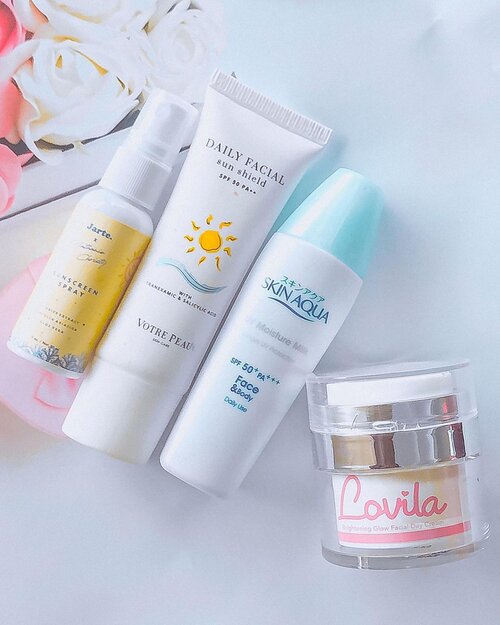 ✨ JENIS SUNSCREEN✨
Sblm kenal skincare , dulu aku itu palinggg malas pake sunscreen , namunsetelah tahu , ternyata itu kesalahan terbesar ku dalam dunia perskincarean😌
Tahap paling awal paling basic dalam dunia skincare adalah SUNSCREEN :)
jadi mulai sekarang , mulailah cari sunscreen yg cocok ke kulit kamu :)
Karena semua jawaban keluhan kulit itu ada di penggunaan sunscreen :)
Setelah itu di dukung oleh jenis skincare yang lain yang disesuaikan :)
Kamu bisa pilih sunscreen sesuka hati kamu , karena ada beberapa jenis sunscreen :
💕sunscreen stick
💕suncreen spray : disini aku pake yg dari @jartebeauty , ini cukup bagus di kulit aku, tapi menurut aku ini kurang efektif kalau di bawa ke lapangan, kalau dijadiin second sunscreen boleh banget :)
💕sunscreen cream : ini yg paling sering ku pakai sekarang, karena terkadang cream sunscreen bisa dijadiin base makeup gitu, aku pake yg @votre_peau @lovilabeauty , ini cukup ramah di kulit combi to Oily ku :)
💕suncreen gel : nah ini jenis suncreen yg cukup ringan , dulu nya aku pake yg jenis ini, karena ini agak bikin kulitku berminyak , aku ganti jenis deh :) aku pake yg @id.biore
Nah, biasanya kamu pake jenis yg mana?
#basicskincare
#skincarebasic
#reviewvotrepeau
#reviewbioreuv
#reviewjarterbeauty
#suncreen
#jenissuncreen
#suncreenpemula
#suncreenjeraaat
#jenissunscreen
@cchannel_id @zonacantikwanita @cchannel_beauty_id @tutorialmakeup_id @tips__kecantikan @tipsmakeup_id
#cchannelbeautyid
#cchannelfellas
#tampilcantik
#indobeautygram
#indobeautyvlogger
#indobeautyvlogger
@glowbeautysquad
#clozetteid
#clozette
#skincare
#reviewskincare
#reviewbynm
#textureshot
#tekstureshoot
#suncreenreview
#reviewsunscreen
#suncreenindonesia
#indonesia
#skincare101
#sunscreen101
#suncreenjenis
#bloggerindonesia

+ View more details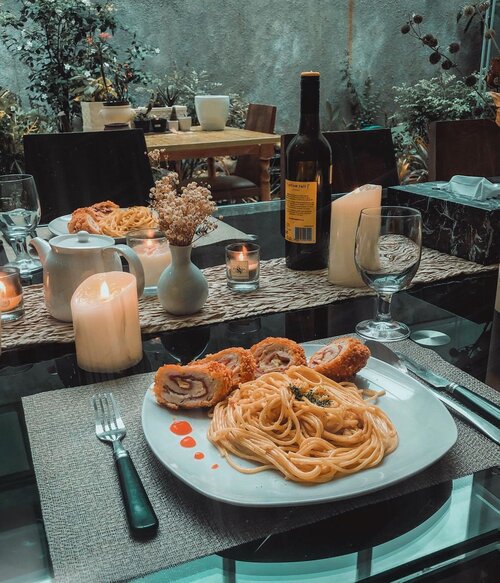 A Comfy homemade brunch is what we need sometimes. And spending a great quality time with your loved ones is so important.•Delicious throwback brunch moment, right a day before 2020 ends. Big thanks to the two of you @max_1403 @ddevidea for these lovely amazing dishes 🤗.–Anyway, this is a second day in January of 2021. How are you feeling guys?•I hope you all have a great and wonderful moments ya. Also, stay safe and healthy too.....
#abmlifeisbeautiful
#brunchtime
#daysofsmallthings
#daysofourlives
#flatlaytoday
#clozetteid
#lifestyleinspo

+ View more details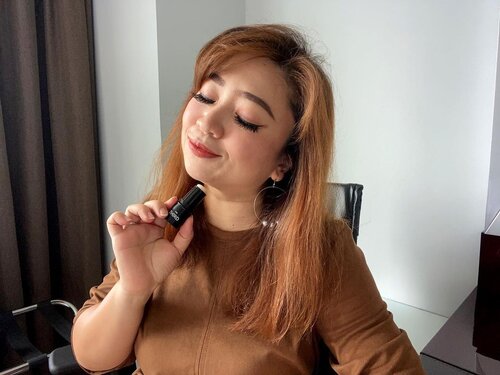 + View more details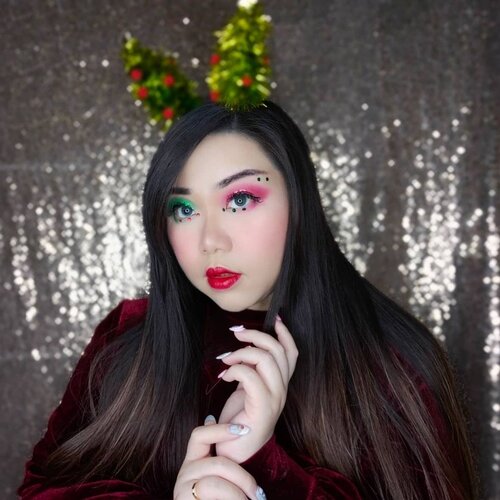 I don't know if it's my face shape or skin tone, but using bold eyeshadow colors in this style immediately makes me look vampiric, the icy contact lenses sure didn't help!
On second glance i feel like i got Harley Quinn/Mad Hatter/Chesire Cat vibe and that's definitely not the vibe i was aiming for! The red lips helped a little bit but i seriously feel i looked a little bit too sinister for such a festive look 🤣🤣🤣.
No matter, i finally remember to soak in new contacts with bigger diameter so i can look less snobbish when i need to!
PS : Christmas Tree headband is from @hm , i waited for a long time for it to go on sale and finally snagged it at 25k!
#clozetteid
#christmaslook
#christmastreemakeup
#BeauteFemmeCommunity
#thematiclook
#thematicmakeup
#sbybeautyblogger
#makeup
#ilovemakeup
#clozetteid
#sbybeautyblogger
+ View more details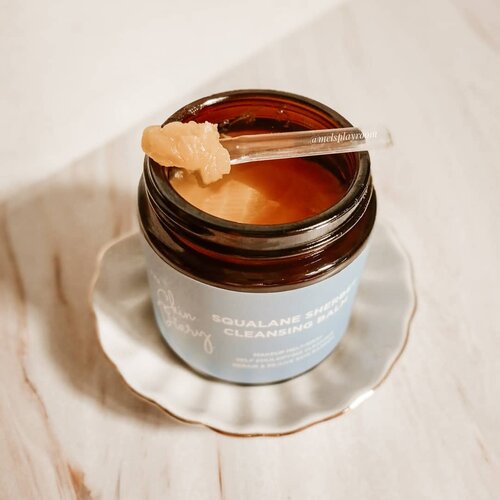 ✨ 𝐓𝐡𝐞 𝐒𝐤𝐢𝐧 𝐃𝐢𝐚𝐫𝐲 𝐒𝐪𝐮𝐚𝐥𝐚𝐧𝐞 𝐒𝐡𝐞𝐫𝐛𝐞𝐭 𝐂𝐥𝐞𝐚𝐧𝐬𝐢𝐧𝐠 𝐁𝐚𝐥𝐦 ✨➖ Another noteworthy local cleansing balm that you may curious to try.⭐ 𝐈𝐧𝐠𝐫𝐞𝐝𝐢𝐞𝐧𝐭𝐬Sunflower oilSqualaneJojoba oilGrapefruit oilSeabuckthorn extractVitamin E💧𝐓𝐞𝐱𝐭𝐮𝐫𝐞 & 𝐀𝐫𝐨𝐦𝐚Sherbet like balm, easy to scoop and when emulsified with water, the texture will melt into milky water.The aroma has a subtle citrus mix with the plant oils that come along in the ingredient list. It doesn't contain artifical fragrance.👍 𝐋𝐢𝐤𝐞𝐬This balm is easy to use and remove the dirt effectively. After rinsing, my face felt a bit slippy but moist enough, thanks to the squalane. The slippiness will soon gone away after I use the second cleanser though.The jar is made by amber glass, so make sure to put and store it carefully. On the positive side, it can be recycled or reused to support less plastic movement.No artificial fragrance is another good point for those who have sensitivity with it. 👎 𝐃𝐢𝐬𝐥𝐢𝐤𝐞𝐬Spatula provided but can not be stored inside the jar.❗Check my HL story for spatula storage hack so it can be attached with the jar.⚠️ 𝐂𝐚𝐮𝐭𝐢𝐨𝐧For those with malassezia (fungal acne) prone should be cautious when using this product.🗒️ 𝐎𝐭𝐡𝐞𝐫 𝐈𝐧𝐟𝐨𝐫𝐦𝐚𝐭𝐢𝐨𝐧𝐬🏷️ 199k ($$)🧴 90gr / 3.17oz⏳ 12M🐰 Cruelty free♻️ Recycleable🤰🤱 Friendly
#melsplayroom
#cleansingbalm
#theskindiaryid
#skincarelokal
#localskincare
#texturetuesday
Komen juga ya kalian suka sistem caption regiew gini ga? Atau prefer review di dalam foto?
+ View more details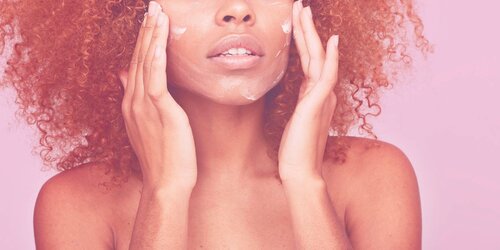 It's called the 60-second rule, and the internet is OBSESSED with it.
Simak juga artikel menarik lainnya di Article Section pada Clozette App.

+ View more details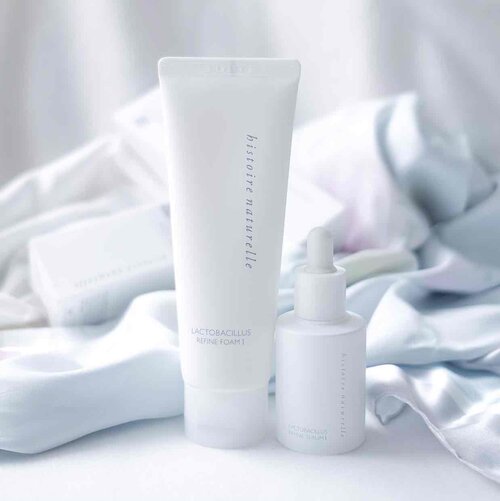 @histoirenaturelleid Lactobacillus Refine Foam & Lactobacillus Refine Serum
Kedua produk ini mengandung Probiotik yg punya banyak banget manfaat kayak:
✅ Meningkatkan kemampuan kulit untuk tetap terhidrasi
✅ Mengurangi faktor yang membuat kulit menjadi sensitif dan teriritasi
✅ Mengembalikan keseimbangan pH yang sehat ke permukaan kulit
✅ Aman digunakan untuk semua jenis kulit
Gue udah pake Serum ini selama 28hari, gue pake ini after toner jadi sebelum pake serum lain nya
So far, Serum ini membantu kulit gue lebih calm dan mengurangi kemerahan. Buat gue yg always pake serum lain dengan kandungan aktif kayak retinol, serum ini ngebantu banget bikin kulit gue tetap terhidrasi dengan baik. Dan somehow gue ngerasa si serum ini kayak "ngebantu" serum lain yg gue pake jd lebih efektif
Untuk si Refine Foam nya gue rasa ini cukup oke buat membersihkan kotoran tanpa bikin kulit jd kerasa kering dan ketarik. Gue pake ini as second cleanser ya after micellar water
Setelah pemakaian selama 28 hari, perubahan yg ada di muka gue itu kemerahan nya berkurang, bekas jerawat juga memudar dan pori pori gue terlihat bersih (foto before after ada di slide berikutnya ya)
#clozetteid
#HNLactobaSerum
#HNLactobaCleanser
#28dayswithHN
#HistoireNaturelleID
+ View more details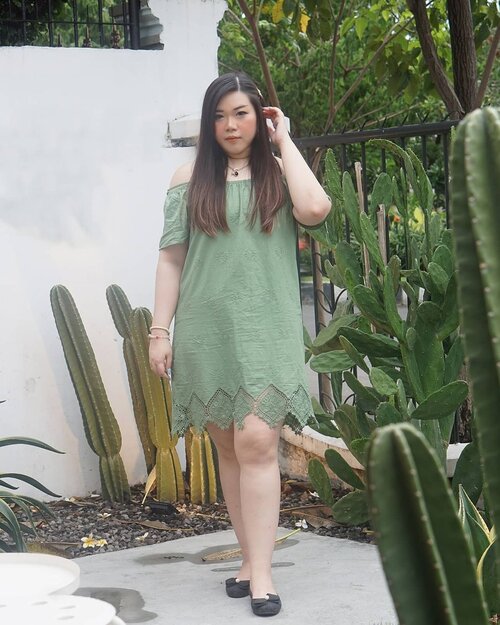 Loads of you love this dress, it was a treasure found at a bargain store called Alexis (it's in TP and GC, dunno if it has branches anywhere else) which sells odd imported goods (it's not vintage/second hand but i think it sourced sale items from various places as you can find Japanese brands a lot and i even found Kris Jenner's brand's blazer once!).
I bought quite a lot of things here and i like to check in whenever i'm in TP/GC because once in a while you'd find a gem like this at ridiculously low price (this dress was a Japanese brand and sold at 60k).
PS : I can never remember the store's name but as it has the se name, i googled a famous nightclub near Jakarta apartment whenever i try to remember the name 🤣.
#ootd
#ootdid
#clozetteid
#BeauteFemmeCommunity
#notasize0
#surabayainfluencer
#personalstyle
#effyourbeautystandards
#celebrateyourself
#mybodymyrules
+ View more details

loading ...
Back To Top