loading...
Search
89 RESULTS FOR SISYEATINGDIARY.....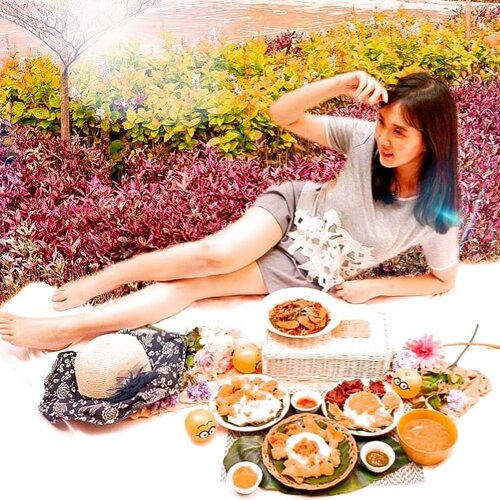 Warning! Awas laper nih. Piknik kali ini disponsorin sama @palava.kitchen dan @laolaohuoguoSama2 halal dan enak! Kalo Palava Kitchen tuh menjual paket nasi padang ekonomis dan Lao Lao Huo Guo menjual frozen food mala dish di mana 1 paket bisa utk 2 orang! Worth it bgt ❤❤1. PALAVA KITCHENaku cobain 3 macem menu nih:• Paket Ristafel set A (paket set lengkap), isinya : Dendeng Rempah Hitam, Bitterballen, Soun bumbu kuning, dan Nasi. FREE : sambal lado ijo & saus gulai. Harga dari 58.000 jadi 35.000 😊• MENU SEHARI-HARI: GULDENBOX B (ricebox), isinya : Ayam Balado, Keripik kentang Balado, dan Nasi. Free: Sambal lado ijo & Saus Gulai. Harga dari 38.000 jadi 19.000.• SOTO PADANG, dilengkapi dgn nasi, soun, keripik balado, bitterballen dan dendeng. Harga dari 34.200 jadi 27.000Sekarang Palava sedang ada promo lagi kak dengan kode promo HEMAT5 dengan minimum pembelian 50.000 dan maksimum diskon 30.000 sudah bisa dapat diskon 30% di aplikasi Grabfood 😊🙏2. LAO LAO HUO GUO Halal, no pork, no lard. Satu pack isinya ada beef, ngohiang ayam, sayuran, jamur kuping hitam, dsb dengan saus mala kental yg enak. Disimpan dalam kulkas 3 hari atau 1 bulan di freezer. No preservatives! Rasanya dijamin enak seperti makan di restonya langsung.Makan di rumah serba enak, affordable, dan ada promo juga.
#piknik
#malaxiangguo
#malasauce
#nasipadang
#sotopadang
#nasigulai
#ayambalado
#sisyeatingdiary
+ View more details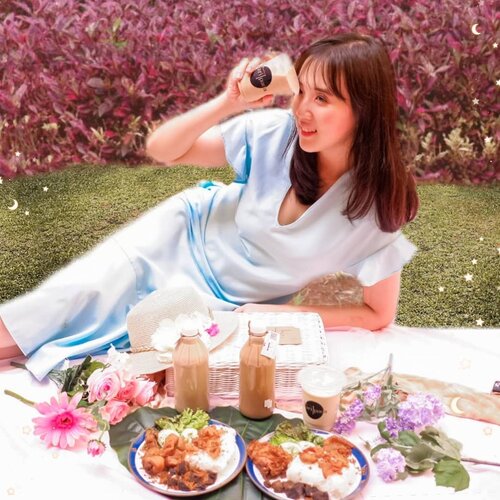 SUNDAY PICNIC LUNCHPiknik kali ini dikirimkan dari Budesari dan Kopidaripada yang tergabung bersama dalam suatu perusahaan bernama Hangry. Bisa pesen nasi sekaligus kopi nih ❤❤ Seneng banget!Jadi, Nasi Bude Sari dan Kopi Dari|Pada kirimin aku menu2 ini :1. Bekal Komplit Ori : isinya nasi, ayam gireng, serundeng, paru goreng, sambal pedas, dan kulit ayam. Kulitnya empuk dan ayamnya enak.2. Bekal Komplit Garing :isinya sama dengan yg Ori tp kulitnya garing dan krispi👌 Favoritku nih.3. Es Kopi Susu Gula Aren : kopinya legit gitu karsna ada brown sugarnya dan pas manisnya ❤4. Iced Blonde Creamy Latte : ini creamy, milky, dan ga terlalu berasa kopi, cocok buat yg ga suka kopi. Yang membedakan 2 Bekal Bude di atas hanya pada Kulit Goreng nya saja ya (Ori dan Garing). Mantep deh. Yukss buruan cobain 💚💚💚.
#tapfordetailsNASI
BUDESARIKOPI DARIPADA✔ Grabfood &GoFood.
#nasikulit
#budesari
#nasibekal
#nasiayam
#nasikulitayam
#serundeng
#sisyeatingdiary
#kopisusu
#brownsugarcoffee
#kopigulaaren
+ View more details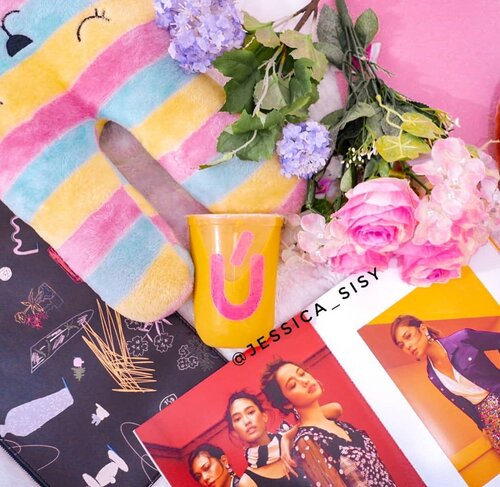 + View more details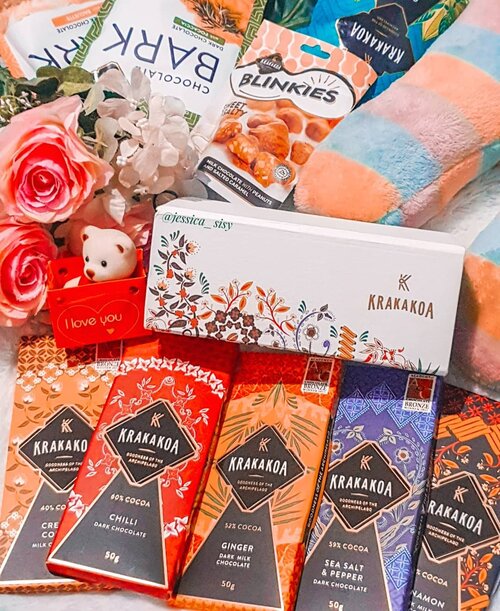 + View more details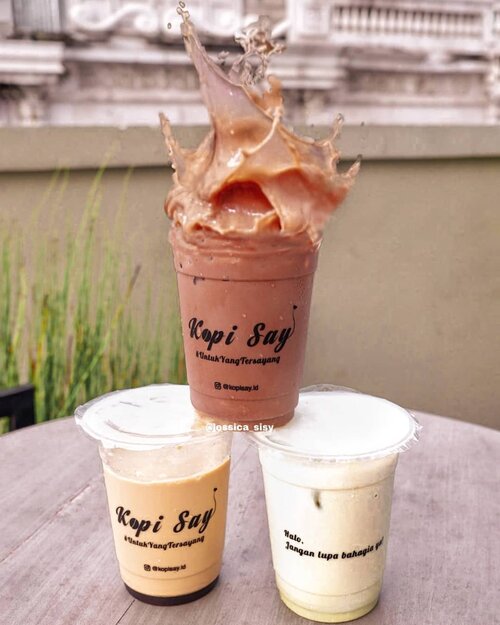 + View more details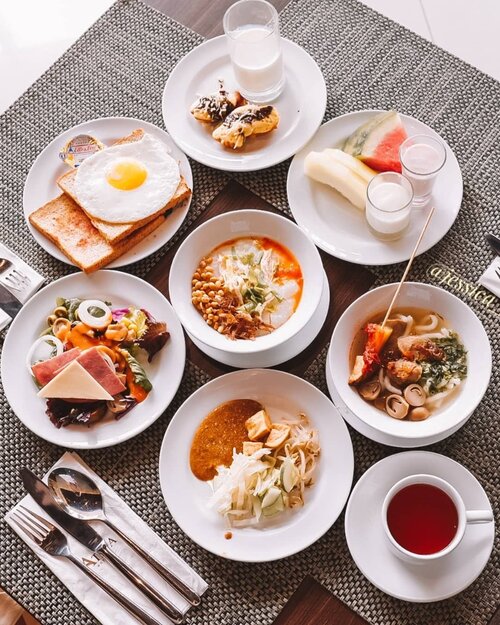 + View more details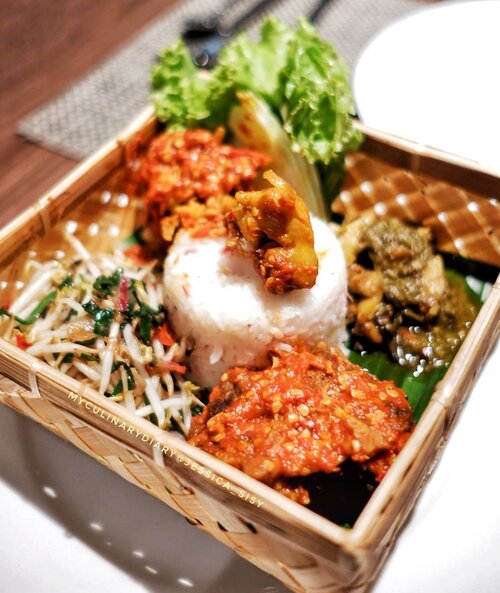 + View more details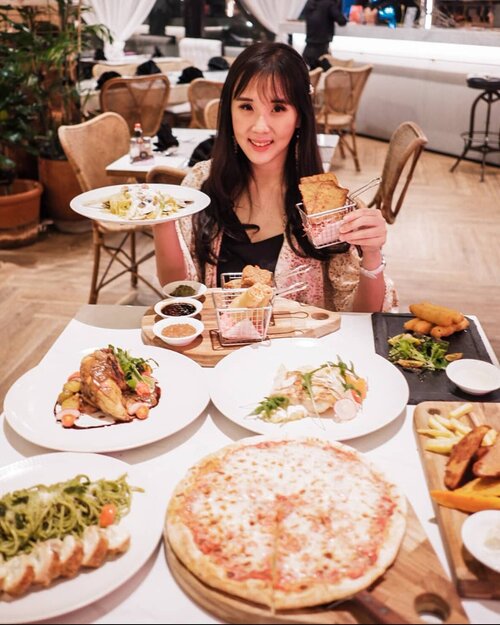 + View more details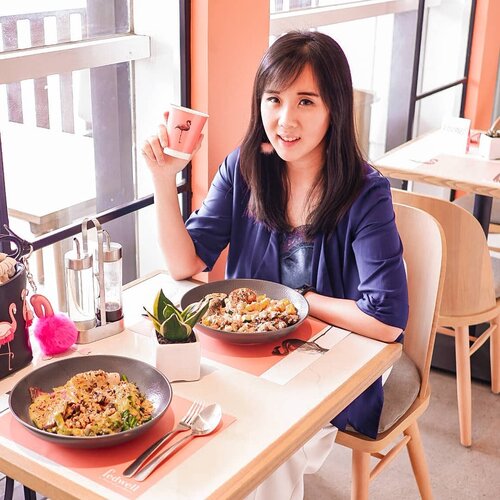 NEW BLOG POST. LINK IS ON BIO.Having fun at @fedwelljkt Congrats for the opening of Fedwell at Citywalk Sudirman. The place is decorated by my favorite colour : PINK! Love it so much. And yes, the foods are so healthy, but yummy ❤.Check out myculinarydiary.com for more food post
#sisyeatingdiary
#pinkcafe
#flamingo
#fedwell
+ View more details

loading ...
Back To Top