loading...
Search
1,440 RESULTS FOR CAKE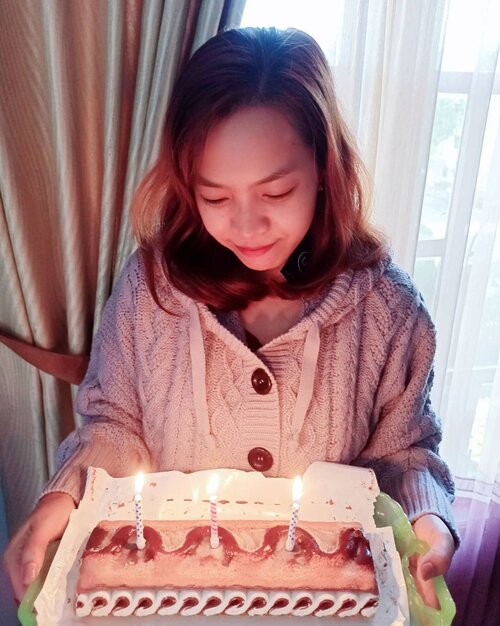 Dari awal aku udah bilang ke suami gausah beli cake. Udah tua. 😂Dan akhir-akhir ini aku lagi suka makan es krim, jadi dibeliin Viennetta atas ide di kakak. Kayak gini doank aku udah merasa bahagia banget. Thank you hunny, kakbeb dan adek. ❤️❤️❤️Hadiah dari sahabatku juga nyampe hari ini. Gimana ga happy, di kirimin kado sesuatu yang aku pengenin. Yang lebih terharu ucapannya ditulis pakai tangan dia sendiri. huhuhuuu. Terharu. 😭Thank you bund @aulliasha ❤️ aku tahu sebenernya kau pengen nulis banyak tapi terhalang kertas yg sempit. 🤣❤️ Untuk yang sudah ngucapin terimakasih banyak ya. Puji Tuhan aku masih dikelilingi orang-orang baik dan sayang aku. 😭🥰❤️GBU..
#ClozetteID

+ View more details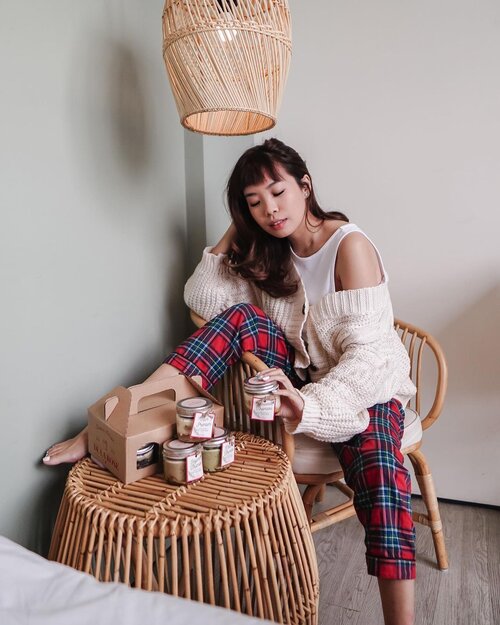 + View more details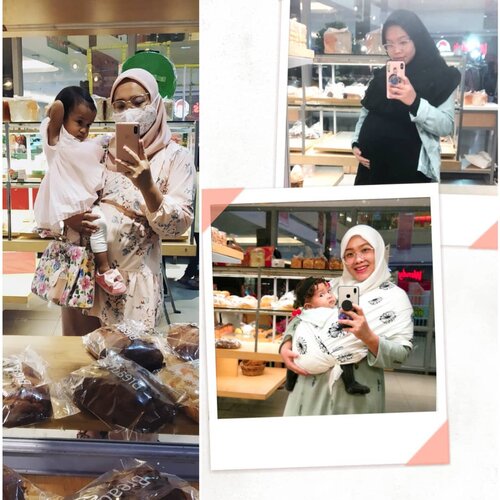 Alhamdulillah 2 tahun ini ditemani Calla terus. Mulai dari dalam perut sampai gak kerasa mau 2 tahun pas tanggal 28 April nanti. Selalu tiap tanggal 14 April ke BreadTalk beli cake chantily (tapi kayaknya yang tahun kemarin gak pas tanggal 14 karena masih awal pandemi). Duh lama-lama kayaknya pas foto Calla udah gak mau di gendong lagi nih, gak kerasa ya waktu berlalu begitu cepat 😣....
#15April2021
#randomtalk
#28thbirthday
#coniettadaily
#motherdaughter
#Clozetteid

+ View more details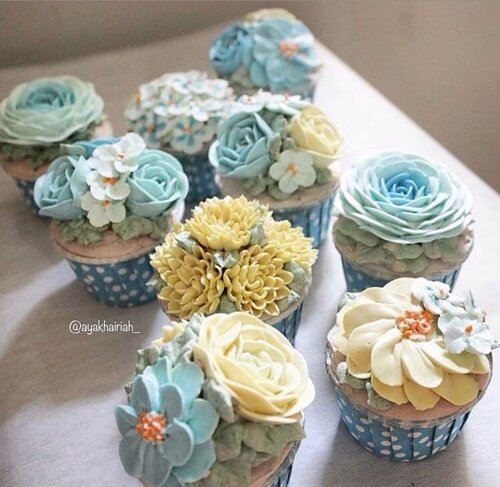 Kue yang bikin gempar 2 kantor pada masa nya 🤪. Kantor Jakarta make sure ke kantor Banjarmasin, apakah kue ini di kirim oleh aku 🙈.What a beautifull cake 🤍✨, thankyou so much @ladycakeshop udah mau di report in ngirim ke kantor nya 🙈. Bener-bener tinggal tf doang asli wkwkwk.Karena aku di Banjarmasin, jadi aku ga bisa nganterin bahkan gojekin ke kantor nya wkwkwk. Waktu itu, 2018 gojek ga kaya sekarang tsay!!! Ga bisa order beda pulau 🤣, jadi mau ga mau ya usaha, biar kue nya sampai dengan baik ke sana 🙈.Kata anak-anak kantor di Jakarta, kue nya enak, hiasan nya tjakep sampai ga sanggup buat di makan wkwkwk 🙈. Foto di post dalam rangka mengenang kebucinan hqq & melengkapi foto di feed biar rapi ceunah 🤍✨
#clozetteid

+ View more details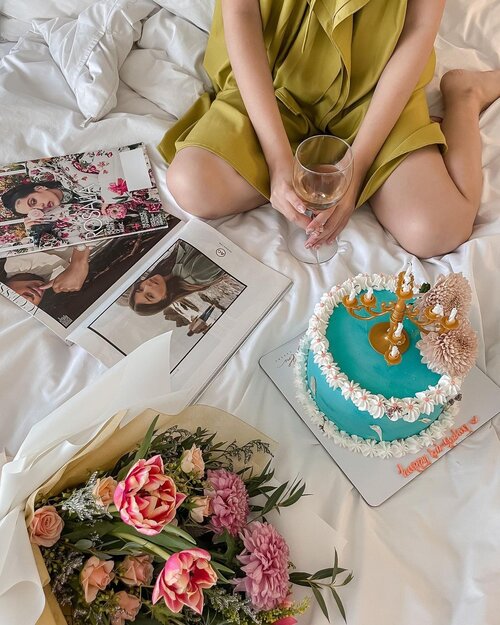 + View more details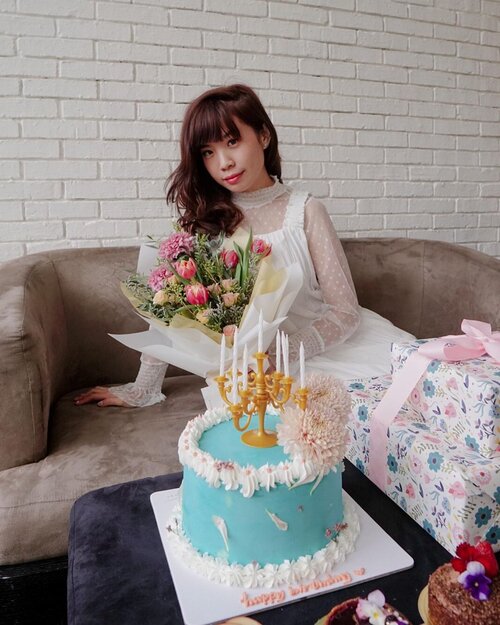 + View more details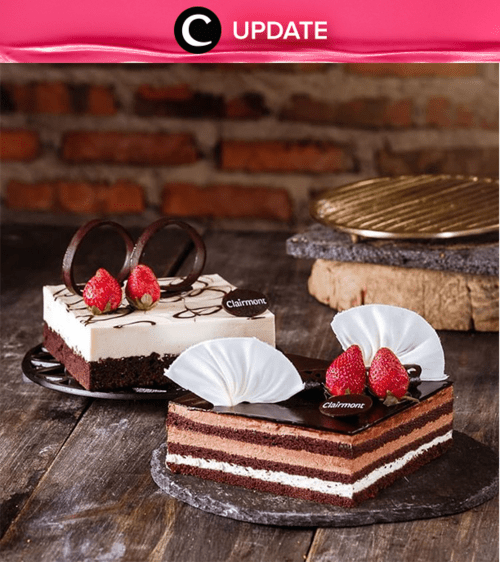 Yuk rayakan Payday week kamu dengan high-quality, delicious cakes & desserts dari Clairmont, dan nikmati promo special Payday Week supaya kamu bisa lebih hemat! Lihat info lengkapnya pada bagian Premium Section aplikasi Clozette. Bagi yang belum memiliki Clozette App, kamu bisa download di sini
https://go.onelink.me/app/clozetteupdates
. Jangan lewatkan info seputar acara dan promo dari brand/store lainnya di Updates section.

+ View more details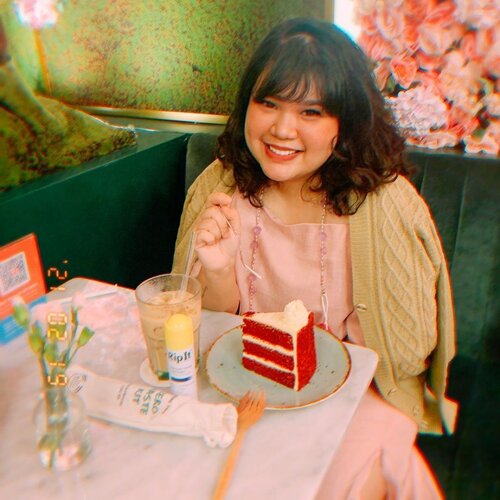 + View more details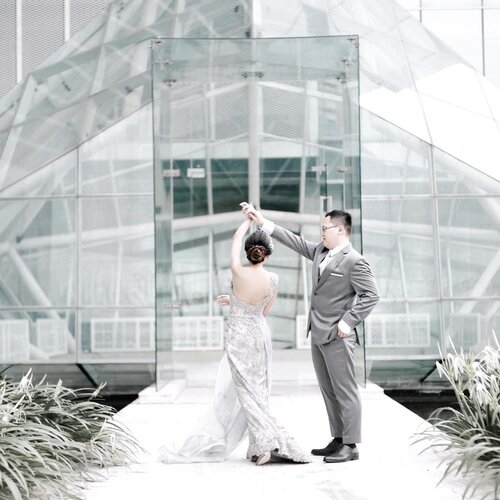 Happy Valentine's Day everyone.-So today we proudly announce our official hastag is
#ChristLandingOnTeph
✨Why did we decide to choose this hastag?Pertama, gampang di inget, memorable bgt sm drama Korea Crash Landing On You.Kedua, "Landing" itu kata" yg common banget di hidup kita b2. Semejak LDR 3th lalu, kata" landing tu jadi sesuatu yg kita tunggu". Landing d Surabaya ato Landing di Jakarta. Kata" ini pun yg bakal menghiasi hari" kita ke depan.Ketiga, ini menggambarkan perjalanan kita juga sih. Akhirnya 11th koprol, kayang, goyang, kejengkang, melayang, finally landing juga di akhir yg baru.-Thank you so much !Buat temen" yg sudah bantu cariin hastag. Mau susah" berpikir. Makasi banget. We love you ☘️Special thanks to :Event Organizer by @projectartplus @ingridtjoa Venue by @xiangfuhaicuisine @vasahotelsurabayaDecoration by @poshdecoration Engagement Trays by @lovemyeday Teph's Dress by @karlajasminabrides Christ's Suit by @biehintailor Teph's Make up by @fannygonzales_mua @fannygonzalesng Mom's make up by @prisca_fei Hair do by @irmafirnanda777 Photograpy by @allseasonsphoto @ronydozer Videography by @lumineuxphotography @cityonevideoMaster of Ceremony by @oktavianusfilemon Nail art by @nonanails.id Cake by @angiescakesurabaya Hampers by @myck.papetiere Logo's and stamp design by @guudart @galih.wepe Calligraphy Invitation by @calligrafleur Thank you to make it happen ✨...
#clozetteid
#valentineday
#momenttoremember
#engagementday
#coupleshoot
#influencerindonesia
#influencersurabaya

+ View more details

loading ...
Back To Top